Infographics | 2023 Guangdong Government Work Report

According to 2023 Guangdong Government Work Report delivered on January 12, Guangdong's GDP is estimated to hit 12.8 trillion RMB in 2022, a year-on-year increase of 2 percent, ranking the first in China for 34 consecutive years. Let's take the infographics to know more about the report.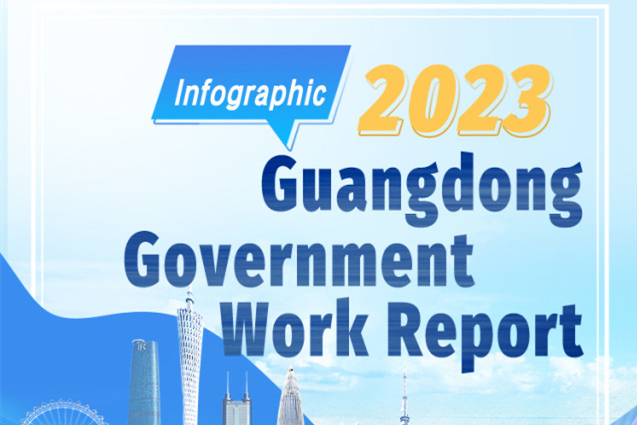 How does Guangdong "Two Sessions" work for development of China at local level?
The "Two Sessions", a key event in China's political calendar of 2023, will start on March 4 and 5 in Beijing, while the local "Two Sessions" are already underway across China. Every year, the "Two Sessions" serve as a window to observe Guangdong's development and to understand how China's whole-process people's democracy works at the local level.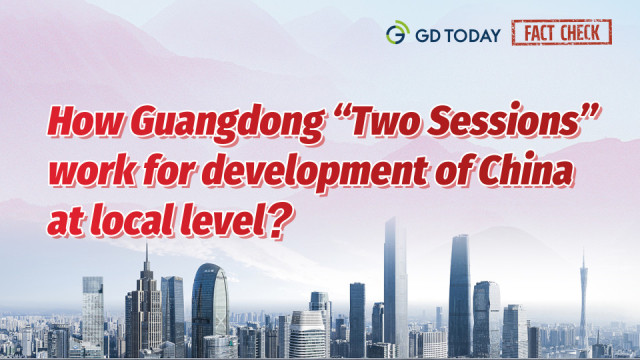 Let's ask the deputies| How will Guangdong's plan on manufacturing benefit global investors?
The development of manufacturing will be a major focal point of the development of Guangdong in 2023 and achieve a 5.5 percent of added value of industries above designated size, according to the government work report delivered at the ongoing session of Guangdong People's Congress. Now that the government vows to lead in manufacturing and quality, how will Guangdong continue the growth and how will it affect its global partners? Let's ask the deputies!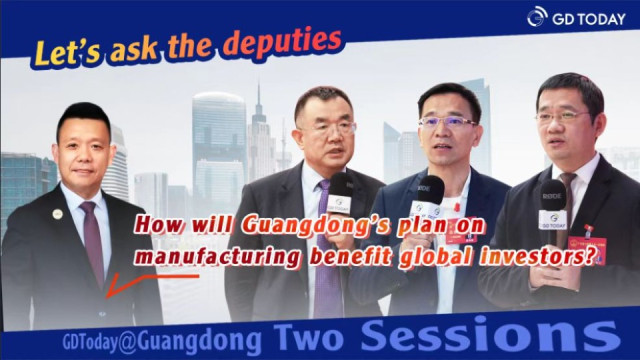 Let's ask the deputies丨How will Guangdong enhance global ties in 2023?
The Guangdong People's Congress, the local state organ of power in the province, kicked off on January 12, during which the government work report was delivered to unveil plans in 2023. How will Guangdong enhance its ties with global partners? Let's ask the Congress deputies.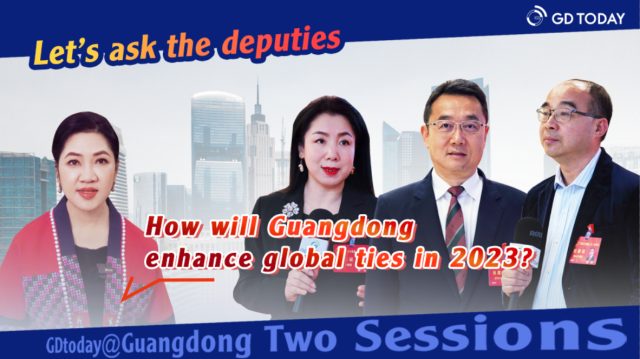 Let's ask the deputies| What measures Guangdong has taken for optimization of COVID-19 rules?
China has downgraded its management of COVID-19 and lifted quarantine for inbound passengers since January 8, which has drawn global attention. What measures Guangdong has taken to cope with upcoming challenges in the new phase of COVID response? Liu Hongmei, Deputy to 14th Guangdong People's Congress and Vice-president of Guangdong Second Provincial General Hospital, shed light on the topic at the annual session of the 14th Guangdong People's Congress.
Focusing on urban-rural integration, Guangdong can achieve high-quality development in the next ten years: Stanford economics professor
"What I saw from the overall plan (from the 2023 Guangdong Provincial Government Work Report) for Guangdong is that they're going to be a leader in China's goal to become a high-income country. So, integrating rural with urban and trying to raise human capital in rural areas are exactly what you need to do right now," said Scott Rozelle, Co-director of Stanford Center on China's Economy and Institutions in the Freeman Spogli Institute for International Studies and Stanford Institute for Economic Policy Research at Stanford University, in an exclusive interview with GDToday.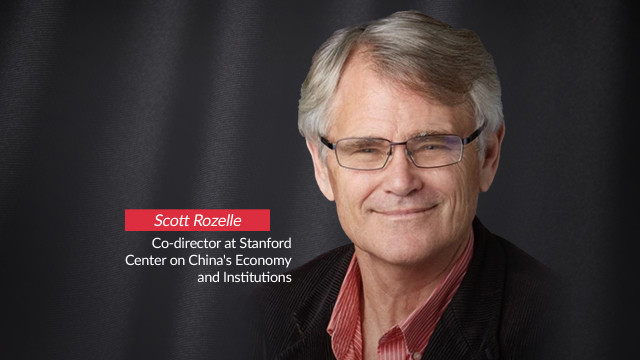 Boss Talk on GD | We are building a flagship brewery in GBA: President of Carlsberg China
Carlsberg China established its first brewery in Huizhou, a city in central-east Guangdong Province, 27 years ago. "Our investment in Guangdong is continuous and planned for the long term," Lee Chee Kong, president of Carlsberg China, told GDToday in a recent interview.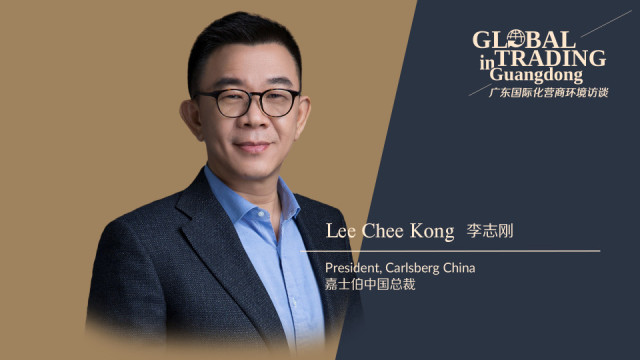 Boss Talk on GD | We are expanding our business in the GBA: CEO of AGC Display Glass China
Fukuda Toshiyuki, CEO of AGC Display Glass China, is looking forward to expanding the company's business in the Guangdong-Hong Kong-Macao Greater Bay Area (GBA), after AGC founded a company producing TFT-LCD glass in Guangdong's Shenzhen city 12 years ago.