In the vast Nanling National Nature Reserve, a few nestlings are standing against the wind on a branch, struggling to flap their trembling wings. But they are not able to fly due to their inadequate experience. The monsoon rains in Nanling are falling on their heads with sparse feathers, which make them look cute but pitiful.

These are the young of the white-eared night heron, also known as "the most mysterious bird in the world". After more than 20 days, they will be able to fly away from the nest and start their own journey of life.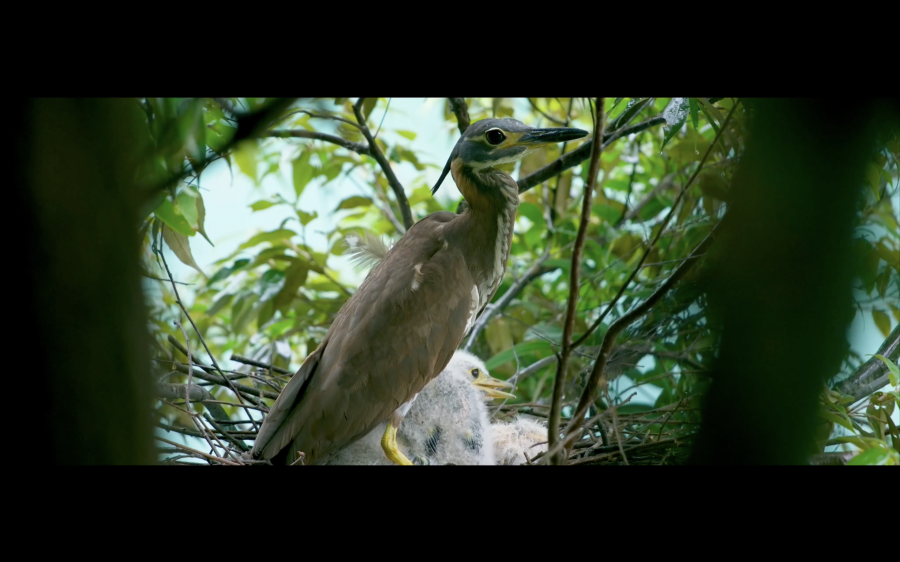 This precious video of white-eared night heron feeding its young birds is one of the micro-documentaries—Nanling Star Bird Series (南岭明星鸟类系列). The series is among the entries of "My Guangdong Story" Global Solicitation for Short Videos event. In the form of 3-5 minute short videos, it introduces eight species of rare and endangered birds that inhabit and breed in the Nanling National Nature Reserve in Guangdong.
According to the filming team, they were originally looking for the nest of a tawny fish owl (a large owl of about half a meter in length). However, they occasionally captured two white-eared night herons building their nest in a tree beside a reservoir. Since then, the team has started infrared monitoring and tracking of the two adults, and recorded the process of breeding and raising their children.
The white-eared night heron was named by a specimen collected by the British explorer and naturalist John Whitehead in China's Hainan Island in 1899. Due to its rarity and often hidden in lofty mountains, it has disappeared for nearly a hundred years. Thus it is called "the world's most mysterious bird". In 2016, it was listed in the International Union for Conservation of Nature Red List of Threatened Species (IUCN Red List).
In addition to white-eared night heron, Nanling Star Bird Series has also recorded a variety of interesting and rare birds, such as the "fairy among birds"—fairy pitta. Fairy pitta is a classⅡ protected animal in China. Its feathers have 8 colors, including red, green, blue, white, black, yellow, brown, and chestnut, making it look dazzling in the forest.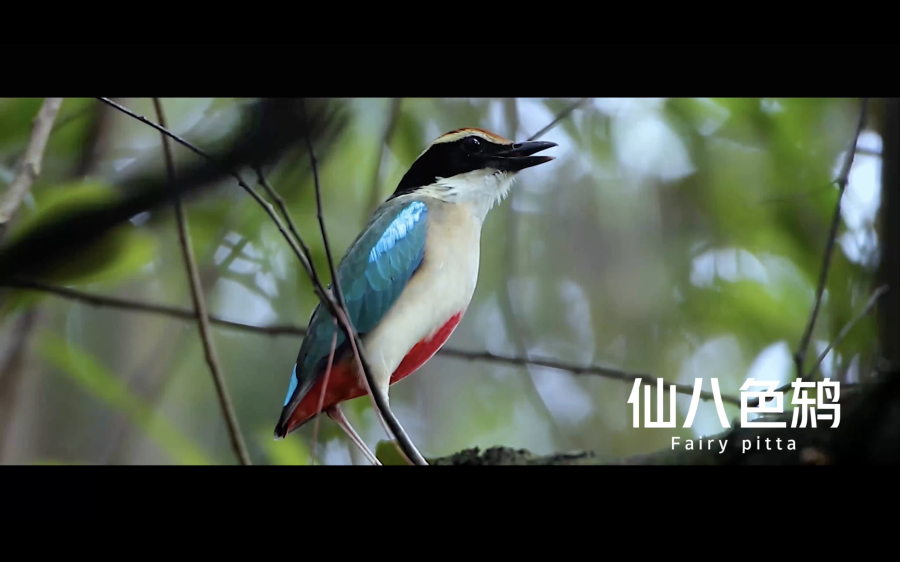 The "My Guangdong Story" Global Solicitation for Short Videos event has entered the final review. All selected works will be assessed according to the quality and popularity of videos on the event's official website and Douyin App. The list of winners will be announced in late November or early December, and winning works will be exhibited online or offline. Stay tuned!
Related news
Music stories of Chinese and foreign musicians in Guangdong
Aerial videos show you around Guangdong
How does an expat feel after living in Guangdong for 7 years?
Kyrgyz girl traces the Sino-Kyrgyzstan cultural exchanges in GD
Explore "intelligent" Guangzhou Metro with Italian expat
Expat travels halfway around the world to Guangdong to find relatives
Author: Ariel
Video: Guo Guo
Editor: Wing, Nan, Monica, Jerry