In Guangdong, many locals and expats have their wonderful music stories. Their stories are featured in the entries of the event "My Guangdong Story" Global Solicitation for Short Videos.
Canadian musician David Klinck has lived in Guangzhou for 16 years. Music is his hobby as well as part of his business. He runs a music studio and usually teaches students guitar and drums. Klinck also writes music, plays a variety of instruments, and records music himself. "It's my passion, so I love it."
Klinck said he always feels at home in Guangzhou. He has friends, businesses, and music here. "I've got everything I need," he said. Klinck also has composed his affections towards Guangzhou into several songs after witnessing the tremendous changes in the city over the past many years. "Jazz has a good swing," said Klinck, "Guangzhou is a pretty swinging town, it moves."
Eric van Reenen is a businessman in Jiangmen from the Netherlands. Furthermore, he is also an oboist with the Jiangmen Symphony Orchestra. Reenen comes from a family of musicians, which inspires his passion for music. When he was told that there was a symphony orchestra in Jiangmen, he immediately joined the group and became an oboist there. "Being a member of the Jiangmen Symphony Orchestra is great fun. That is a wonderful thing of making music together," he said.
"In music, we speak all the same language." Even though Reenen's Chinese is not that fluent, he and other members of the orchestra can understand each other well. In addition, Reenen pointed out that the music culture in Jiangmen is still in its infancy, compared to that in the whole country, and he is very happy to add a little bit to its development.
Born in Guangdong's Qingyuan, Chen Weijie lost his eyesight at the age of 13. During his teenage years, a guitar his father gave him lit up his music dreams. With his love for music, he has also learned to play the ukulele, piano, drums, and harmonica on his own. For Chen, music is a new channel to express himself and make friends. He has formed a band with his friends and often participates in some performances.
Now, Chen has a studio in Guangzhou, where he can usually record music and also teach students. He also compiles his experiences and insights into songs, in a bid to encourage more visually impaired people through his music.
Cheng Lei, from the province of Shandong, is now a singer and guitarist living in Shenzhen. He formed his first band and became a resident singer in Shenzhen's Dongmen subdistrict in 2010, which started his music journey. Over the years, even when faced with difficulties like a band break-up and the pressure of life, he persisted in his music dreams and eventually met like-minded friends to form his current band.
Most of Cheng's songs are inspired by Dongmen, a place witnessing his efforts. He said that every time he performs there, the warmth and passion of the audience touches him deeply. He also wrote the song "To Shenzhen (致深圳)" as a special tribute to Dongmen and to Shenzhen.
About "My Guangdong Story" event
The voting for "My Guangdong Story" event will last until October 31, and you can vote up to ten times for your favorite videos per day. Winners and nominees of some outstanding videos will be awarded prizes of between 2,000 to 10,000 RMB each. Come and vote for your favorite videos!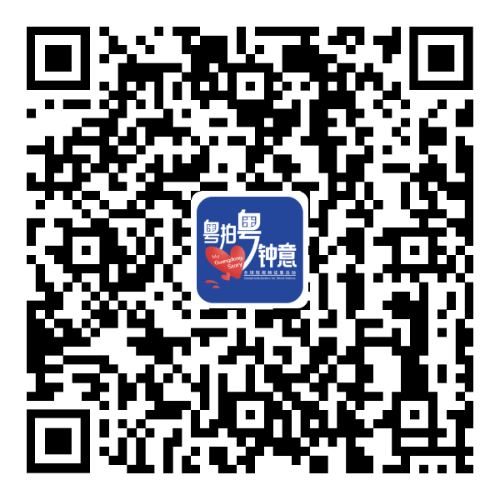 Scan the QR code to see all selected entries
Author | Holly

Editor | Wing, Steven, Monica, Jerry