The 133rd session of the China Import and Export Fair (also known as Canton Fair) will be held both online and offline from April 15 to May 5 in Guangzhou, attracting buyers and sellers from over 200 countries and regions. During this period in Guangzhou, what recreational activities can visitors enjoy in addition to the Fair? The following are some recommendations.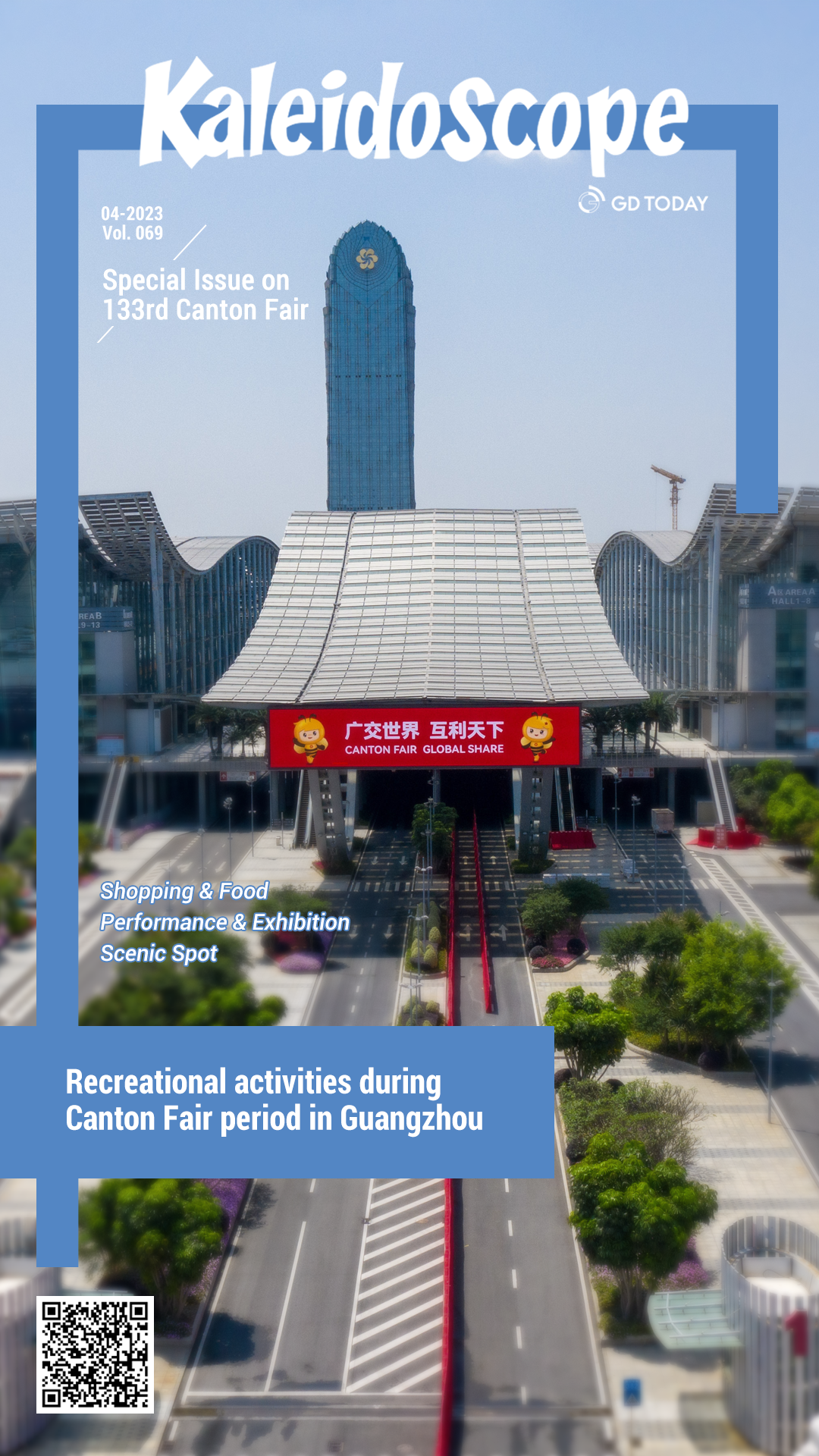 Shopping & Food
Located in the Pazhou business district, the Canton Fair Complex is surrounded by shopping malls including Guangzhou Poly Plaza, ELEMENT6, The Place, and Living Mall, providing a convenient shopping experience for tourists. For example, Guangzhou Poly Plaza contains stores for dining, retail, immersive experience and so on, including a retail supermarket, a cinema, and around 50 restaurants offering cuisines from various countries.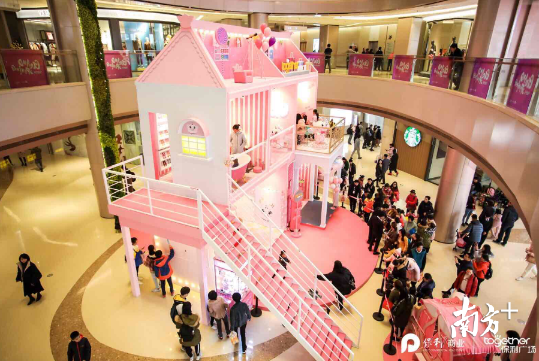 (Photo: Nanfang Plus)
In the evening, the Zhujiang Party Pier Beer Culture & Art Zone near the Canton Fair Complex is a popular place for young people to enjoy the night view of the Pearl River. It was formerly the Zhujiang Beer factory, and the remnants of the industrial age mix with stylish restaurants, cafes, and bars at the zone. Delicacies from France, Mexico, Italy, and other cuisines are available there, attracting numerous foodies. Here you can lean against the railings by the river, drinking bottles of beer and chatting with friends long into the night.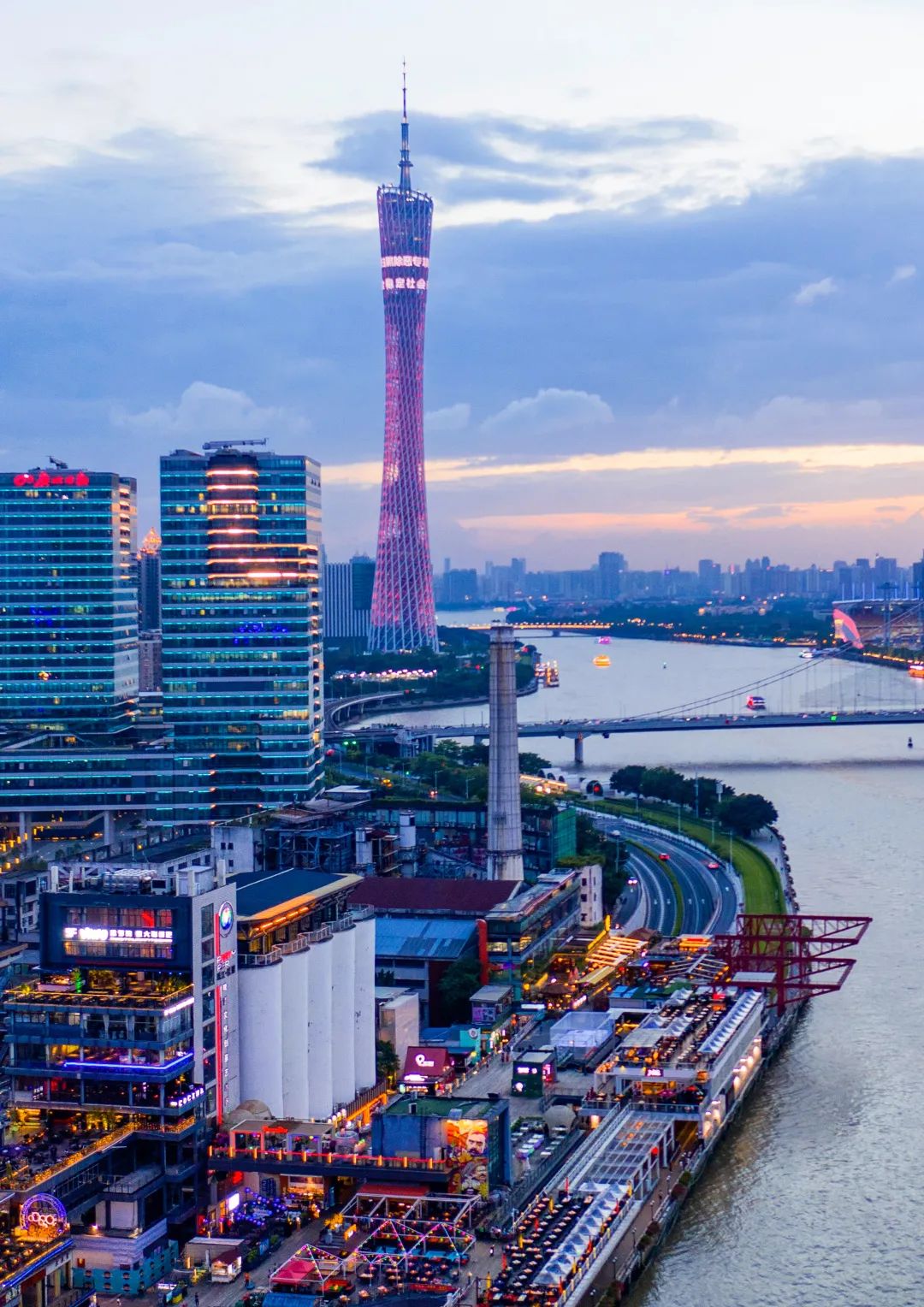 (Photo: Zhujiang Party Pier Beer Culture & Art Zone)
Performance & Exhibition
During the Canton Fair period, the stages in Guangzhou will usher in a series of spectacular performances. From April 15 to 18, a Canton Fair-themed musical, Bond of Love, will be presented at the Guangdong Friendship Theatre, telling a Sino-French love story that starts at the Canton Fair.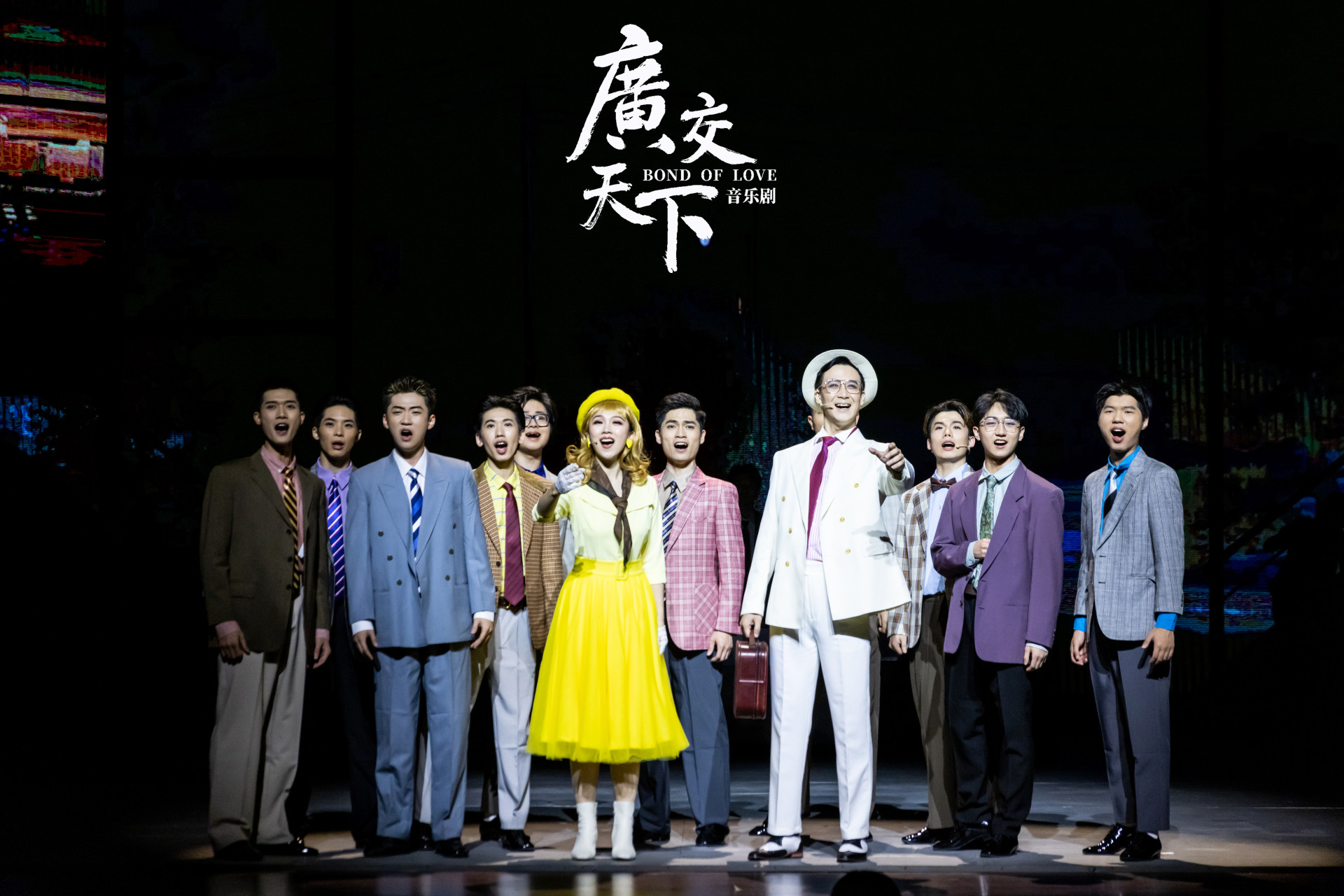 (Photo provided to GDToday)
Related news: Canton Fair-themed musical featuring Sino-French love story to be staged in Guangzhou
On April 15, the stage drama Two Capitals, Fifteen Days, based on the popular novel by Chinese writer Ma Boyong, will be staged at the Guangzhou Opera House. Against the backdrop of the Ming Dynasty, it tells the story of a prince, Zhu Zhanji, who has a crazy journey in 15 days from Nanjing to Beijing along the Grand Canal to save himself and the dynasty.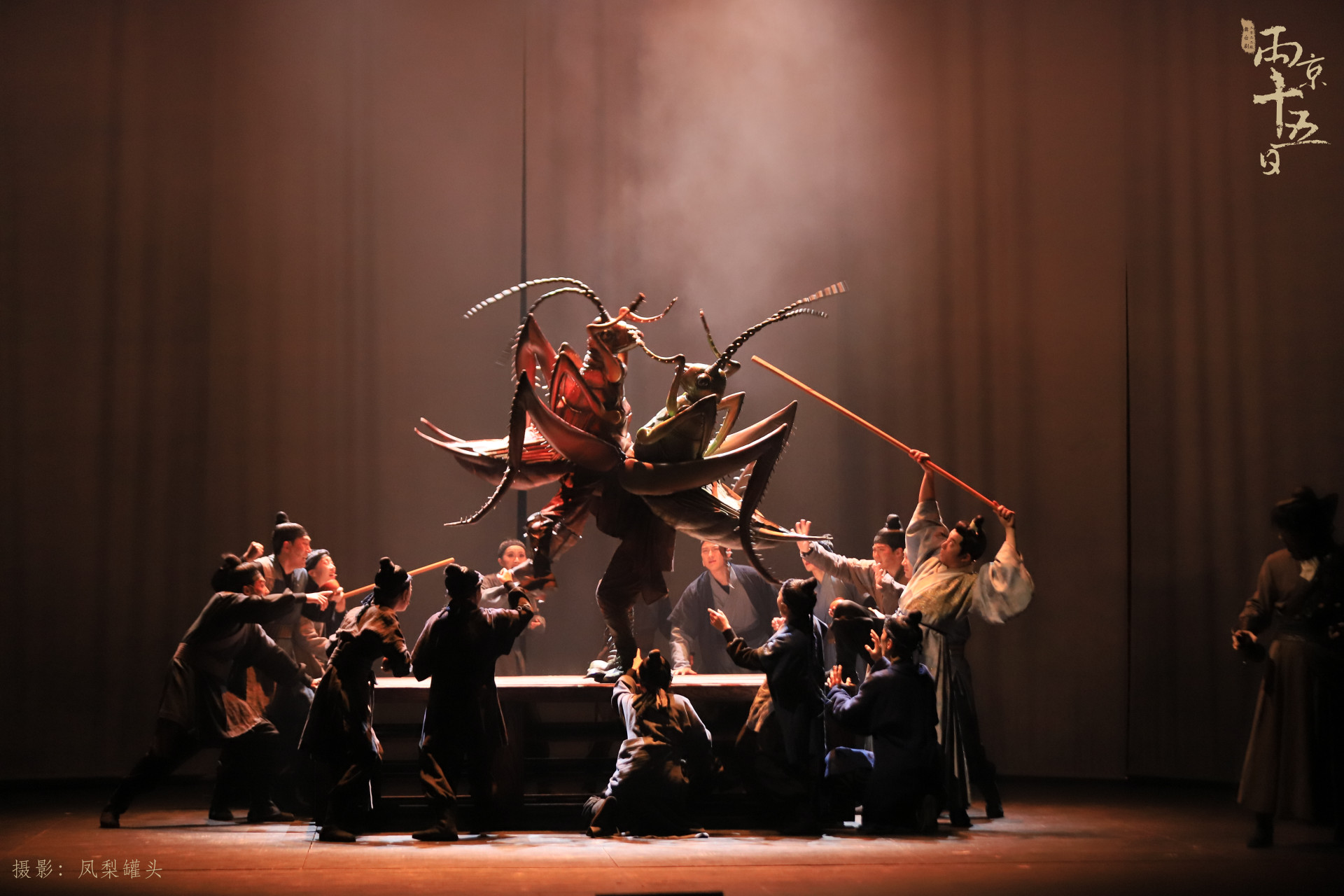 (Photo provided to GDToday)
Related news: Suspenseful play "Two Capitals, Fifteen Days" to hit Guangzhou stage
During this period, Xinghai Concert Hall will hold about 10 concerts, such as the Ryuichi Sakamoto Collection of Piano Works on April 28 and a symphony concert featuring Pyotr Ilyich Tchaikovsky's classics.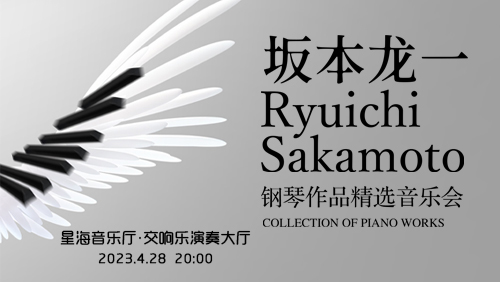 (Photo: Xinghai Concert Hall)
In addition, it's also recommended to feel the diverse culture at museums and cultural centers in Guangzhou, including Guangdong Museum, Guangzhou Museum, Nanyue King Museum, and Guangzhou Cultural & Arts Centre. A new exhibition, "Splendour: Art in the Age of Victoria", will kick off at the Guangdong Museum on April 28, jointly curated with the UK's Museum of Liverpool. Nearly 100 pieces of British oil paintings, watercolors, sculptures, costumes, jewelry, and porcelain of the 19th century will be on display, together with exported works collected by the Guangdong Museum and the Guangzhou Thirteen Hongs Museum. Visitors will get a glimpse of the artistic achievements of the Victorian era and the cultural blending between East and West.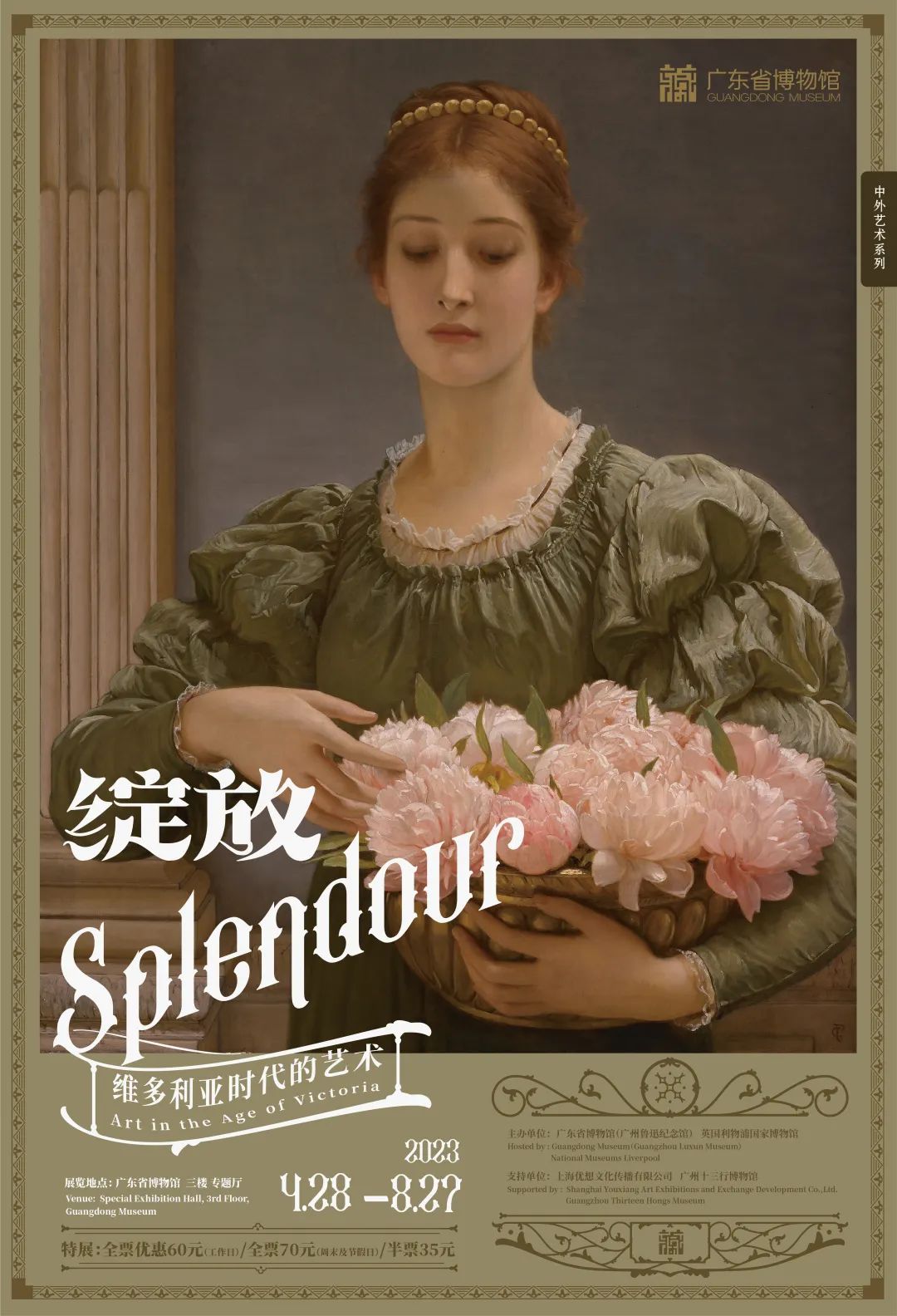 (Photo: Guangdong Museum)
The Splendid China: Traditional weaving, dyeing, and embroidering art and life exhibition is now underway at Guangzhou Cultural & Arts Centre and will last until June, displaying nearly 50 intangible cultural heritage items on textile techniques across China. The exhibition invites over 30 inheritors of intangible cultural heritage and showcases 100 pieces of textile works. It is divided into three sections. The embroidery exhibition area covers Cantonese, Suzhou, and Hunan embroidery, are displayed. This Lingnan culture-themed exhibition hall also presents dim sum, Cantonese-glazed porcelain, and pith paintings.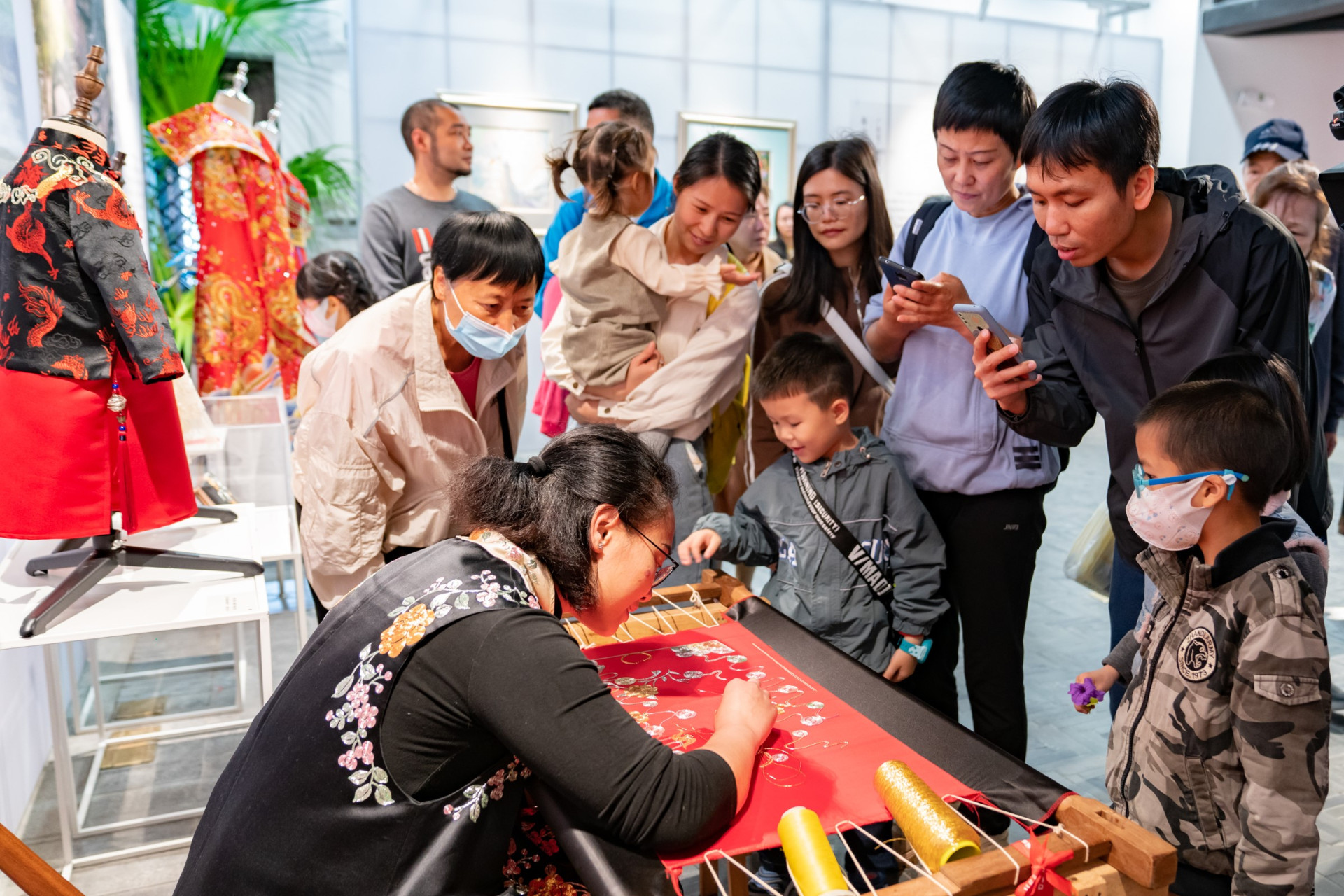 (Photo provided to GDToday)
Related news: https://www.newsgd.com/node_3c3902cb95/afdffe4457.shtml
Scenic Spot
The Tram Haizhu 1 (THZ1), serving between Canton Tower and Wanshengwei, passes through areas near the Canton Fair Complex. With its spectacular scenery and aesthetically designed stations, the ride along the tram is described as the "most beautiful 7.7 km" in Guangzhou. Exhibitors, buyers, and other staff can take the tram to travel between the bustling urban center and the ancient villages of the old port.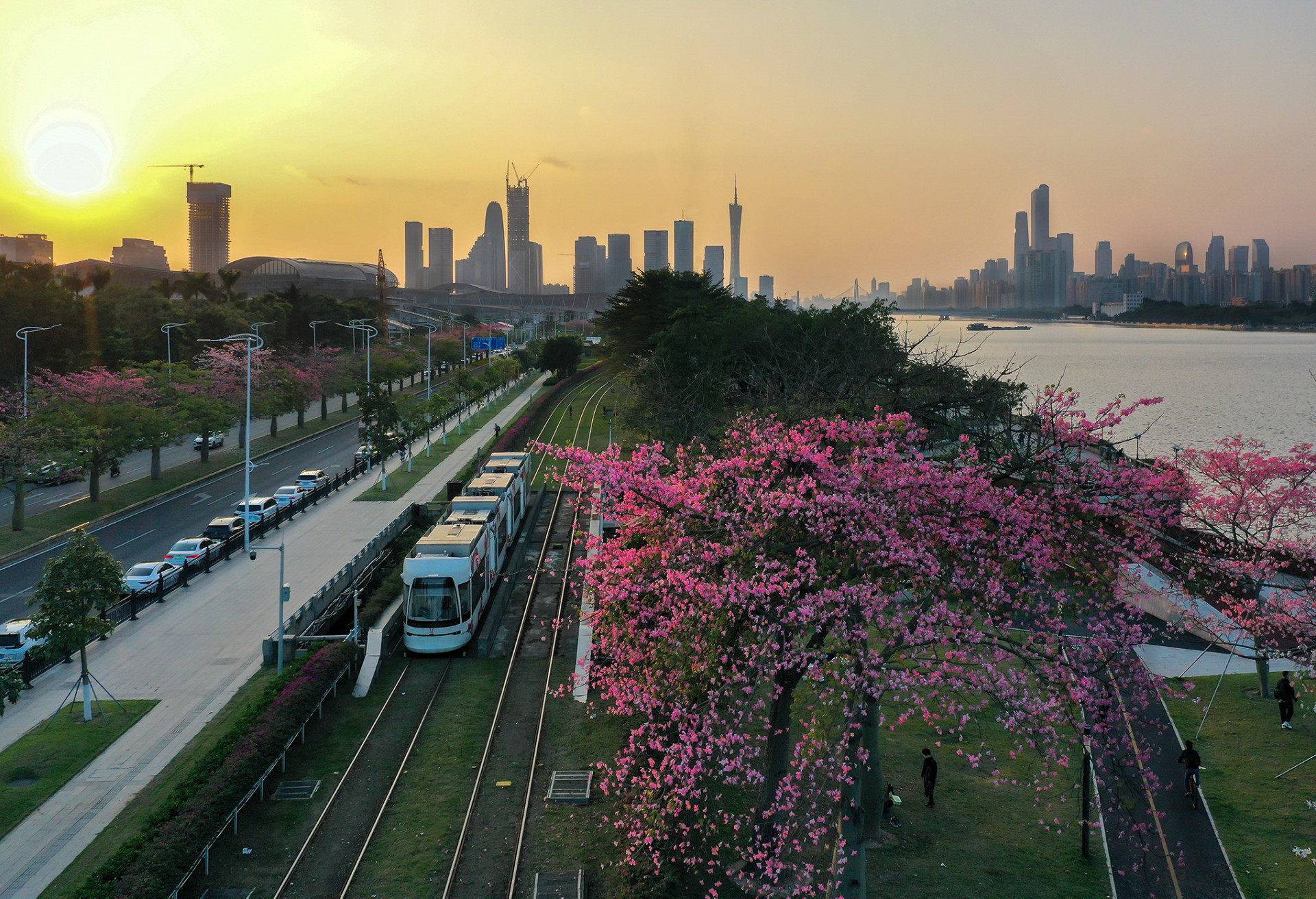 (Photo: Nanfang Daily)
In addition, many attractions in Guangzhou will offer a variety of benefits to welcome the event. From April 15 to May 5, visitors can enjoy special offers with their Canton Fair Buyer's Card, Guest Card, Staff Card, and other relevant documents, including a 10% discount on sightseeing tickets, Landmark α tickets, and the Twist Mediterranean Buffet in Canton Tower.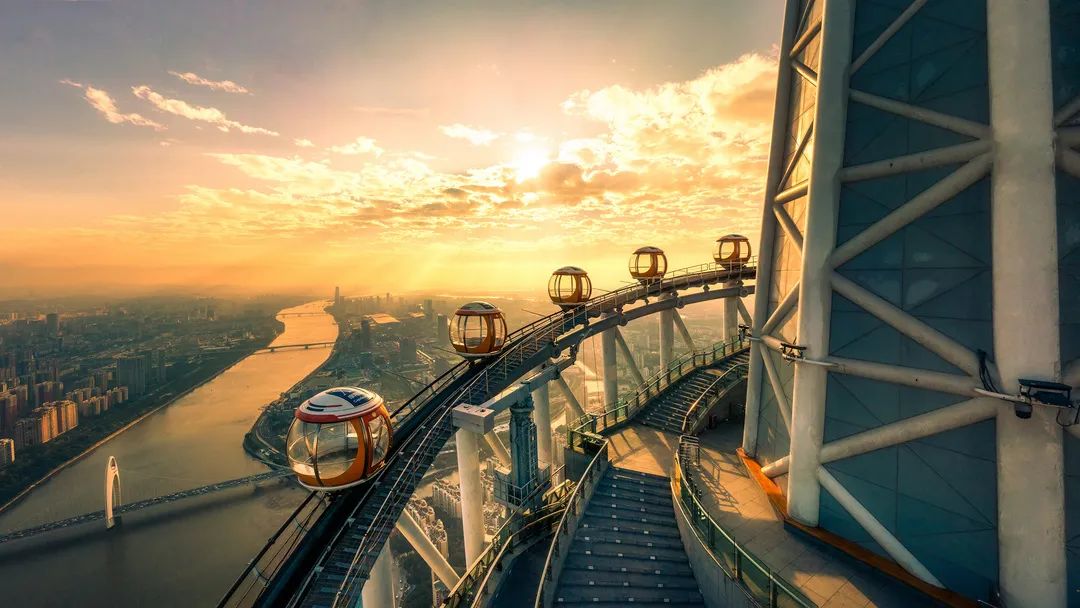 (Photo: Canton Tower)
It's also relaxing to experience the Pearl River Cruise at Canton Tower Fortune Pie at night. On Fridays and Saturdays in April, the Piano-Themed Prince Cruise joins hands with pianists from the Xinghai Conservatory of Music to present a mobile concert on the Pearl River.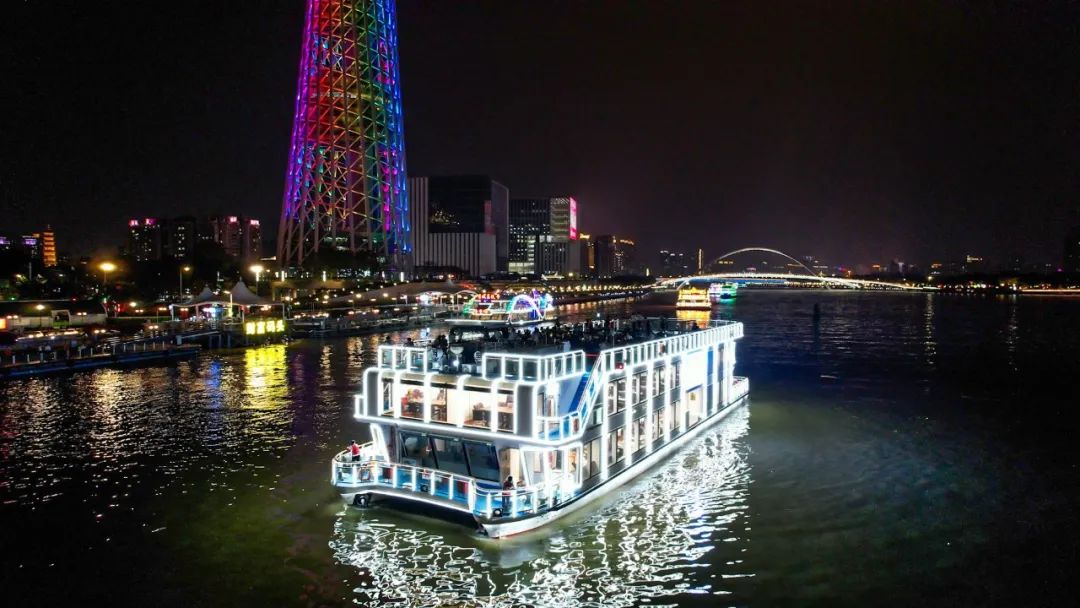 (Photo: Canton Tower)
Furthermore, visitors can enjoy an exclusive 20% off adult day admissions with Canton Fair ID cards at several scenic spots in the city, such as the Lingnan Impression Park, featuring traditional Lingnan-style architectural clusters folklore, Baomo Garden and Yuyin Shanfang, two traditional Lingnan landscape gardens, as well as Lotus Mountain.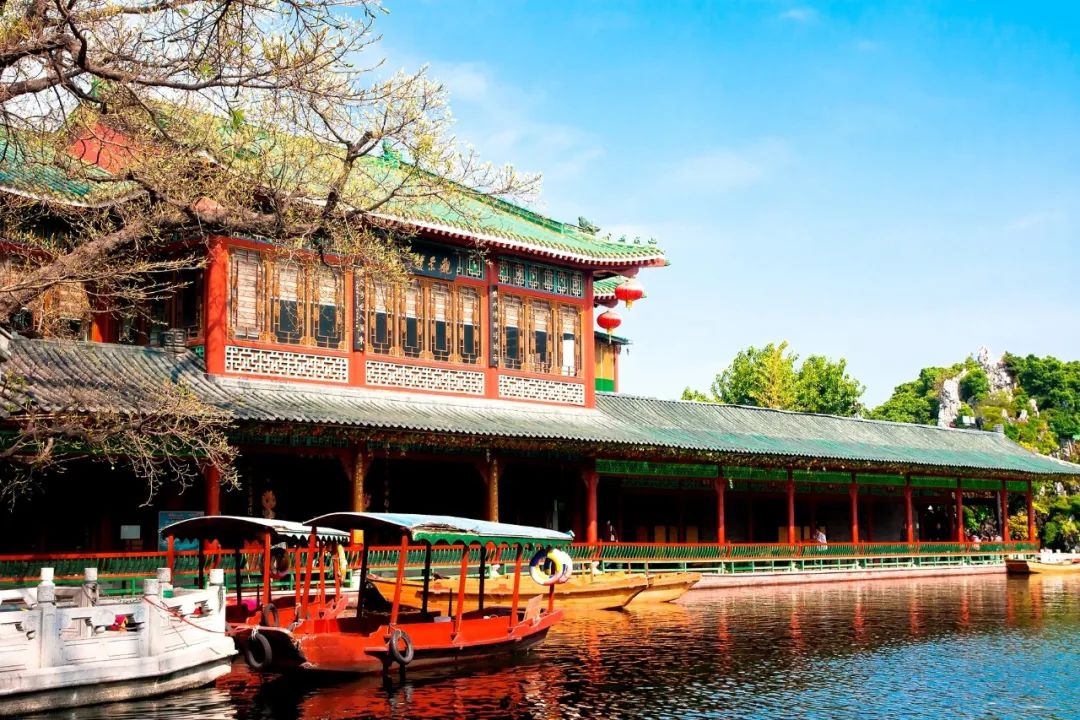 (Photo: Baomo Garden)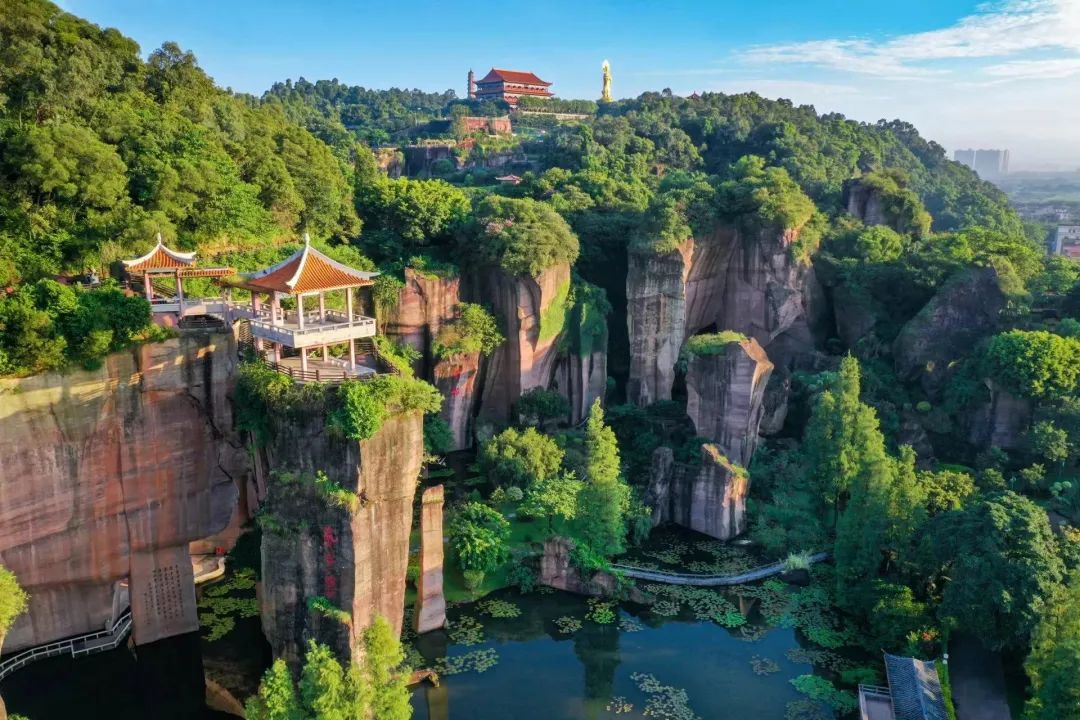 (Photo: Lotus Mountain)
The city's Yuexiu District has also launched an Orchid Culture, Tourism and Art Week to welcome visitors at home and abroad, which will last until April 16. Hundreds of orchid-themed activities are being held in Guangzhou Orchid Garden, Liuhua Exhibition and Trade Center, Yuexiu International Conference Center and the surrounding areas. More than 100 kinds of orchids and multiple sets of large orchid art installations are on display. In addition, a series of performances will be put on the stage, including instrumental performances, Cantonese Opera and pop songs.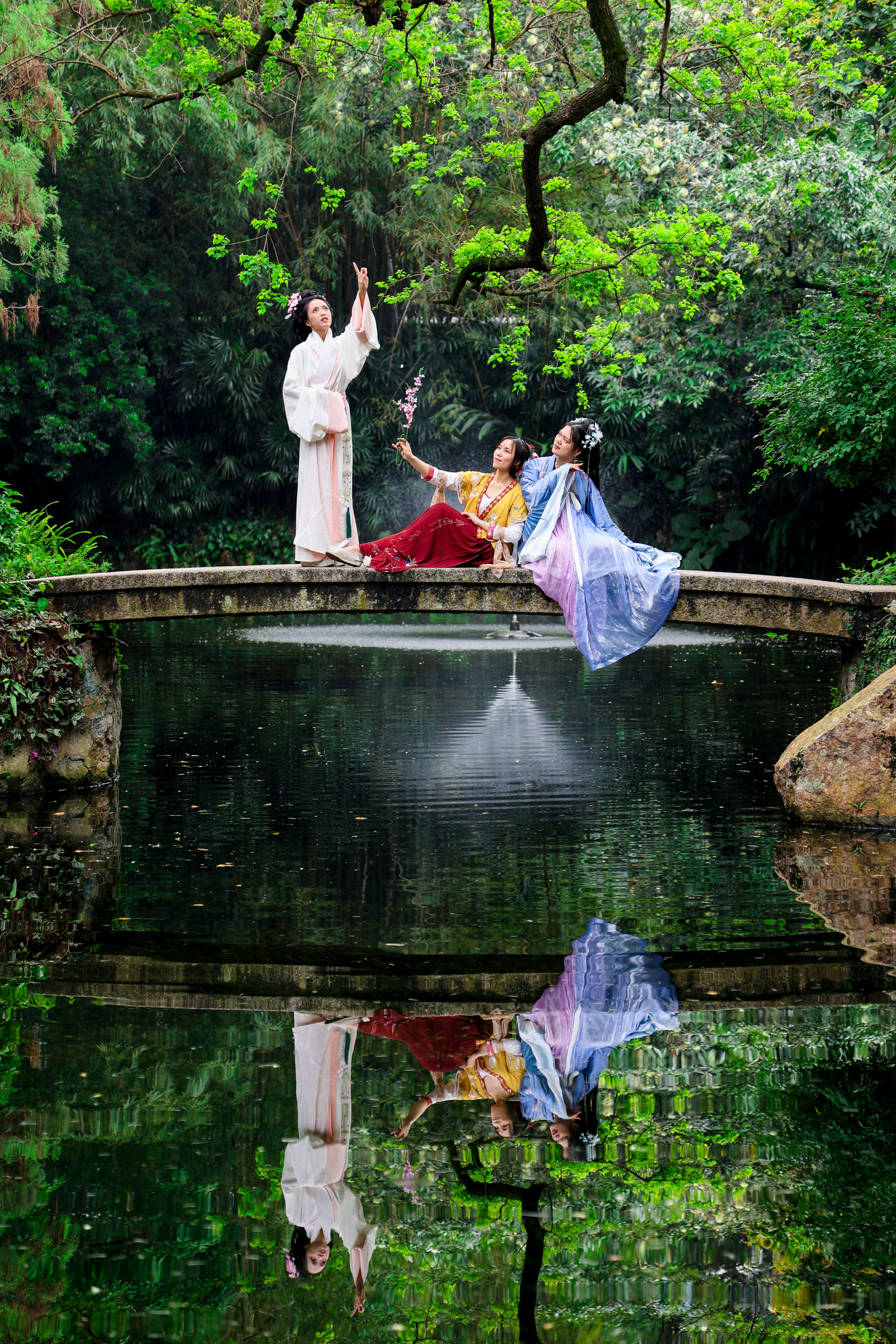 (Photo provided to GDToday)
Related news: Orchid-themed activities held to welcome Canton Fair visitors
Author: Holly
Poster: Mia
Editor: Wing, Nan, Monica, James