"My Hong Kong friends always ask me how is Nansha's recent development. I'm glad they're excited about the opportunities here after knowing the nice environment and preferential policies," said Punk Lei, the Commissioner for Hong Kong and Macao Affairs of Nasha Innovation Bay Timetable.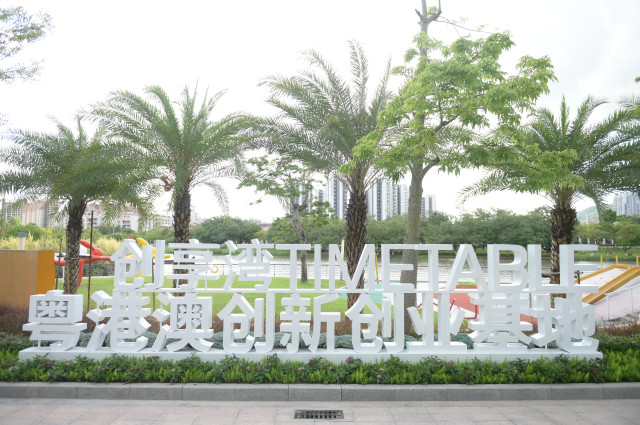 (Nasha Innovation Bay Timetable/photo provided to GDToday)
Nansha has become a popular place for Hong Kong and Macao people to work or set up business in the mainland. About 3 thousand Hong Kong and Macao funded enterprises had been established in Nansha by 2022. More than 300 youth innovation and entrepreneurship teams have set up in the district. Punk Lei is one of them.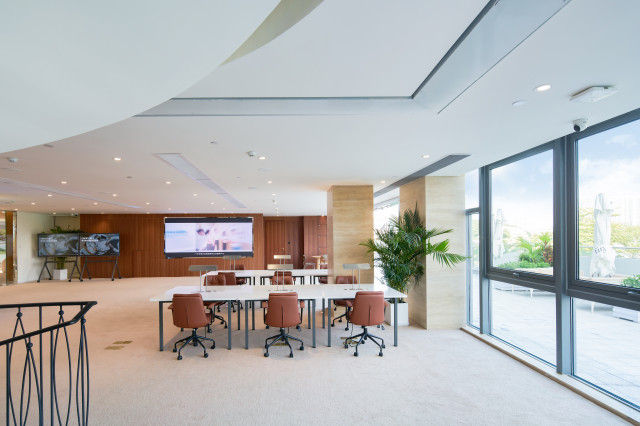 (Nasha Innovation Bay Timetable/photo provided to GDToday)
Punk Lei worked at the West Kowloon High-speed Railway Station in Hong Kong as one of the Mass Transit Railway staff after graduating from university in 2018, which brought him to the opportunities in the Guangdong-Hong Kong-Macao Greater Bay Area.
In 2021, he joined the team of Nasha Innovation Bay Timetable, a youth entrepreneurship and employment incubator. His work is to provide Hong Kong and Macao young people who want to work or set up a business in Nansha with policy guide and other business services.
"Funding support is the most frequently consulted issue by Hong Kong entrepreneurs as funding is the biggest challenge for start-ups which bear the pressure of rent and deal with inventory turnover," Lei said.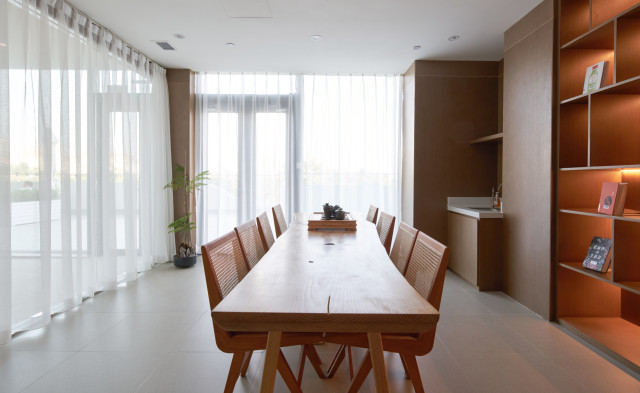 (Nasha Innovation Bay Timetable/photo provided to GDToday)
He introduced that the incubator regularly carries out seminars on supportive policies and help explore business opportunities. As for those start-ups settling in Nansha Innovation Bay Timetable, the incubator offers a half-a-year rent-free period as well.
The plan issued by the State Council in June 2022 to promote cooperation with Hong Kong and Macao by further opening up Nansha indicates that a platform for youth entrepreneurship and employment will be built in the district with a series of supportive measures.
As for subsidies for employment and service for whole-life-process of entrepreneurship, Nansha has release 10 supportive policies for Hong Kong and Macao residents earlier in July, while Measures for the Implementation of Preferential Policies for Individual Income Tax in Nansha were issued recently to exempt Hong Kong and Macao residents from the part of their individual income tax burden that exceeds that of Hong Kong and Macao (click for detailed policies:https://mp.weixin.qq.com/s/XXlPPLgKcIXn8z_uoVG3Gg, in Chinese only).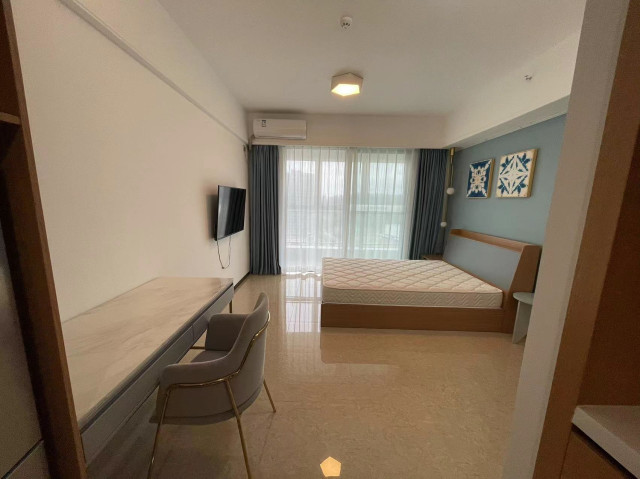 (New Youth Talent Apartment in Nansha/photo provided to GDToday)
In addition to the support for work, there is also life support. "We apply for talent apartments for young people from Hong Kong and Macao, which are about 15-minutes-drive away from the incubator with business clusters nearby. The monthly rent is about half of the market price. They can also choose to apply for accommodation subsidies up to 20 thousand RMB instead of staying in talent apartments. Thus, it helps reduce living costs," said Lei.
Talking about the new life in Nansha, a smile lit up Lei's face, saying, "life here is very comfortable."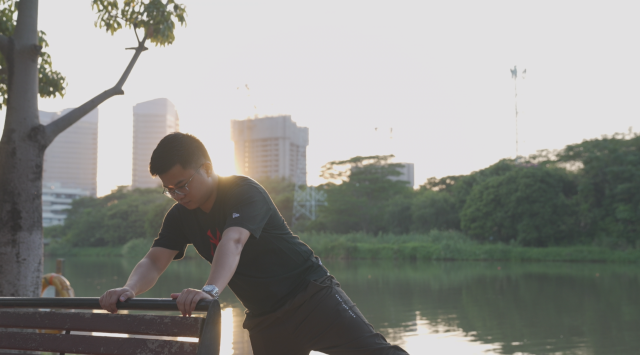 (Photo: Punk Lei)
"The incubator is close to my home and the Jiaomen River is just nearby. I usually go for a stroll along the river after work. There are people playing canoes on the river while others are fishing on the riverbank," he added.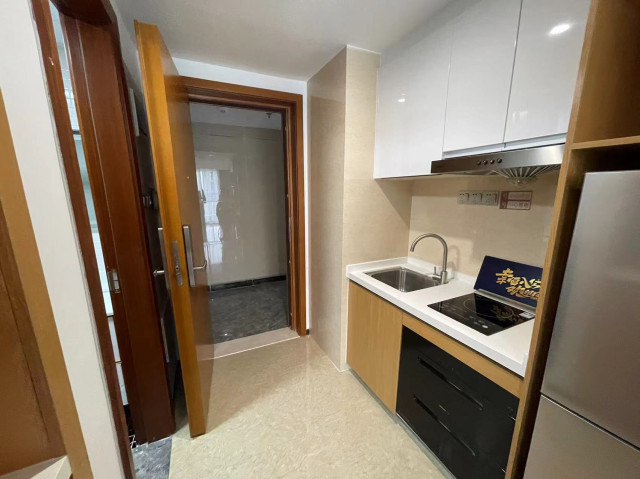 (New Youth Talent Apartment in Nansha/photo provided to GDToday)
Lei has witnessed several new office buildings springing up on Lingshan Island and he believed that it will attract financial service and technologically innovative enterprises to settle in Nansha.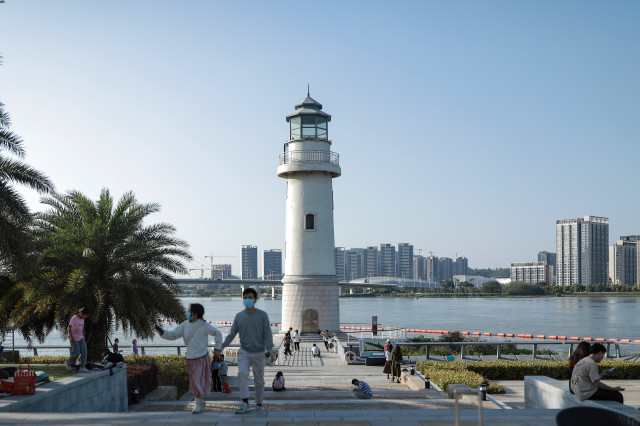 (Lingshan Island in Nansha/photo provided to GDToday)
According to the Nansha government, the district focuses on the development of shipping logistics, high-end manufacturing, finance business, science and technology innovation, as well as life and health industries. In 2021, Nansha's GDP exceeded 200 billion RMB.
Author丨Nina, Zhang Shiyu
Editor丨Wing, Steven, Jasmine, Jerry