Guangzhou Museum, one of the oldest museums in China, demonstrated its recent achievements in revitalizing ancient relics on the Cultural and Natural Heritage Day (June 11).
A teacher from a local guqin culture research institute performs at the event. (Photo provided to Newsgd.com)
Home to the most guqin collections in south China, Guangzhou Museum has successfully repaired six such musical instruments over the past two years. The difficulty of repairing the seven-stringed plucked instrument lies in that consideration should be given to both protecting the relics and restoring the instrument's function. Therefore, it's hard to find ancient timber, jades, agates and other materials that match the instrument.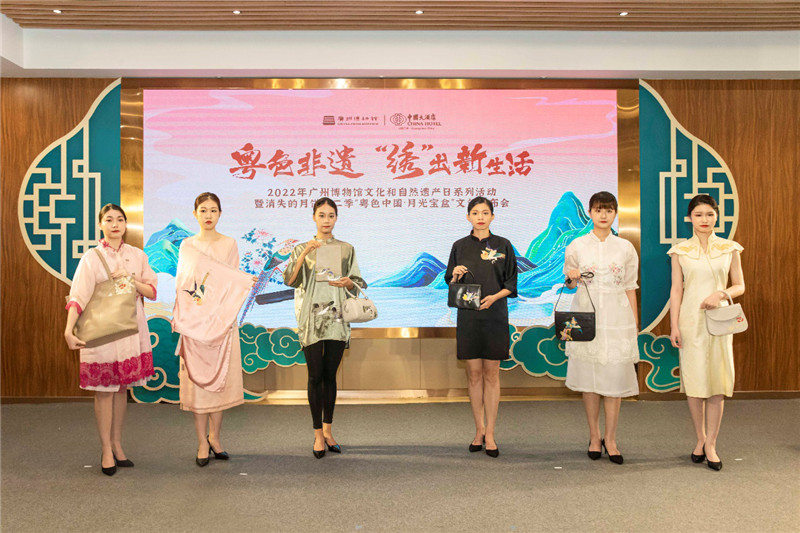 Models present daily garments and accessories inspired by Canton Embroidery patterns from the museum's silk fabric collections. (Photo provided to Newsgd.com)
The museum also worked with well-known Guangdong designer Qu Tingnan to apply Canton Embroidery patterns from its silk fabric collections to daily garments and accessories, including protective covers for tablets. The museum has collected over 1,800 pieces of silk fabrics, including Canton Embroidery products that were exclusively supplied for the imperial court and exported overseas in the past.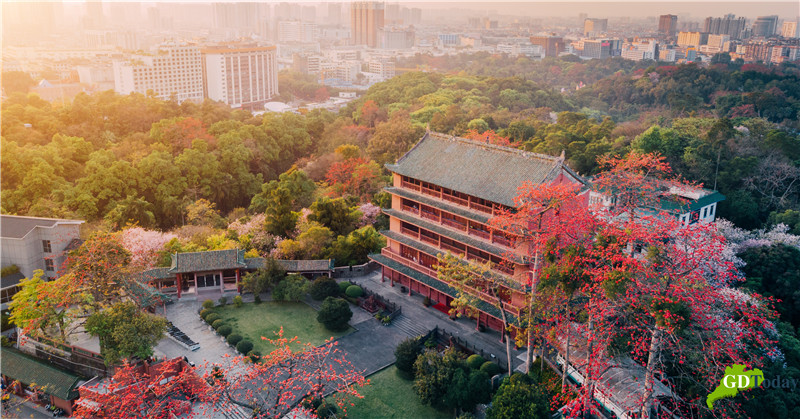 Guangzhou Museum (Photo: Dong Tianjian)
If you are interested in learning more about these ancient collections, come visit them at the museum.

Related news: Guangzhou Museum, a destination to glimpse Guangzhou history
Relic-inspired mooncakes tantalize the taste buds

Mid-Autumn Festival is still two months away, but its signature dish mooncakes are ready for the market now. Every mooncake, along with the package, has a story in the new mooncake gift box co-launched by Guangzhou Museum and China Hotel.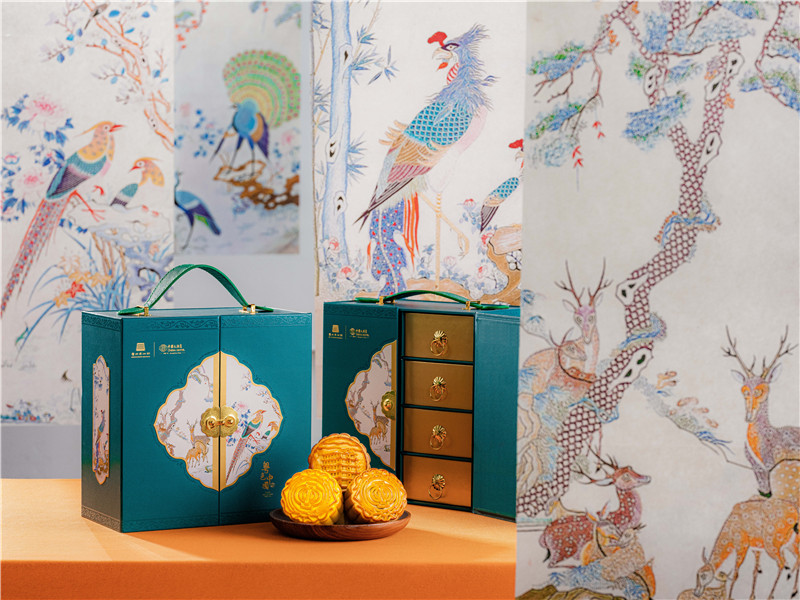 The relic-inspired mooncake gift box (Photo provided to Newsgd.com)
Two flavors of the mooncakes are developed based on the hundred-year-old recipes collected in Guangzhou Museum. Three others are improved from ancient mooncakes with novel flavors such as scallops in XO sauce, bird's nest and crab meat.
The gift box is inspired by antique jewelry boxes and contains auspicious patterns from a national first-class cultural relic, a Canton Embroidery product collected by the museum.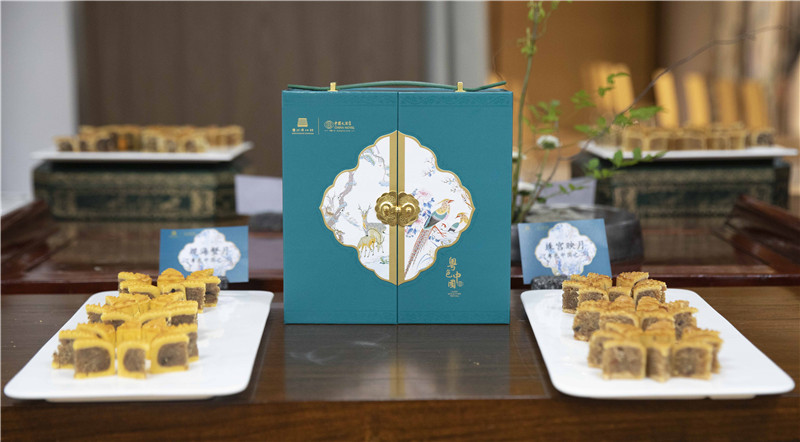 The relic-inspired mooncake gift box (Photo provided to Newsgd.com)
Starting in 2020, Guangzhou Museum has worked with China Hotel to revitalize its ancient collections and add more delight to the relic-inspired products, such as dim sum, mooncakes and white porcelain mugs.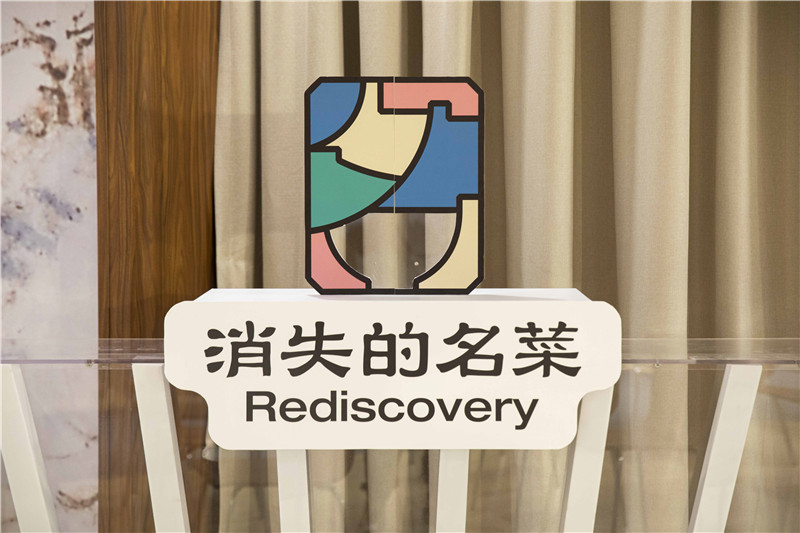 Guangzhou Museum and China Hotel launch the logo for its "Rediscovery" series of relic-inspired dishes. (Photo provided to Newsgd.com)
Author | Monica
Editor | Wing, Nan & Jerry