As of now, hundreds of thousands of buyers from more than 220 countries and regions have confirmed to participate in the offline or online exhibition of the upcoming 133rd Canton Fair, said Wang Shouwen, Vice Minister of Commerce at a press conference held on April 4.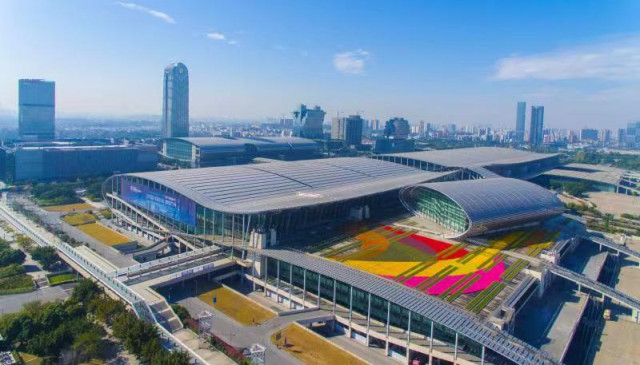 (Photo / Nanfang Daily)
In this session, the fair will fully resume offline exhibition, which will be held in Guangzhou from April 15 to May 5 in 3 phases, and each phase lasts for 5 days.
As of April 3, buyers from 203 countries and regions have pre-registered for the offline exhibition, according to Chu Shijia, Director of the China Foreign Trade Center. The top ten countries or regions with most pre-registered buyers are Hong Kong SAR, India, Malaysia, Thailand, the United States, Russia, the Philippines, Vietnam, Australia, and Indonesia.
So far, the international pavilion has attracted 508 overseas companies from more than 40 countries and regions including the United States, Canada, Italy, Germany, and Spain. And the number of exhibitors participating online has exceeded 35,000.
The fair will include a venue expansion for the first time, expanding the exhibition area from 1.18 million to a record-breaking 1.5 million square meters.
The export exhibition area covers 1.47 million square meters with 70,000 booths and 34,000 exhibitors. While the fair will set up an international pavilion in each phase, which would be the first time, according to Wang.
During the 133rd Canton Fair, the second Pearl River International Trade Forum, series of industry and specialized forums and nearly 400 supporting activities for trade promotion will also be held.
Related news:
Visa issues for 133rd Canton Fair overseas buyers announced
Author: Will
Editor: Wing, Nan, Jerry