This year marks the 25th anniversary of Hong Kong's return to the motherland. For this important moment, various cultural events are being held in celebration across Guangdong, and here are some shows, classic films, and a documentary for you to enjoy!


Film screening event sharing classic Hong Kong movies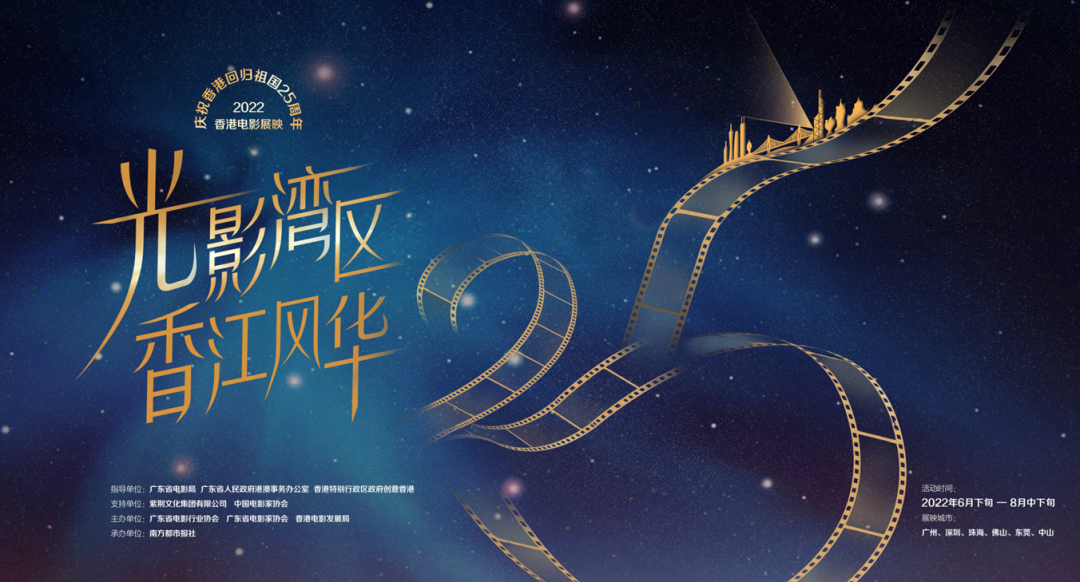 (Photo provided to Newsgd.com )
Film screening events are underway in Guangzhou, Shenzhen, Foshan, Zhuhai, Dongguan, and Zhongshan starting from June 23, featuring a selection of classic Hong Kong movies. Twelve epic works with a time span from 1972 to 2017 will be screened for one or two weeks in each city. By late August, in certain cinemas, audiences in the six cities can feel the charm of Hong Kong while reviewing classic films, such as Fist of Fury, Once A Thief, and Homecoming.
Related information: 12 classic HK films to be screened in Guangdong's six cities
Concerts, musicals and more that will make you fall in love with Hong Kong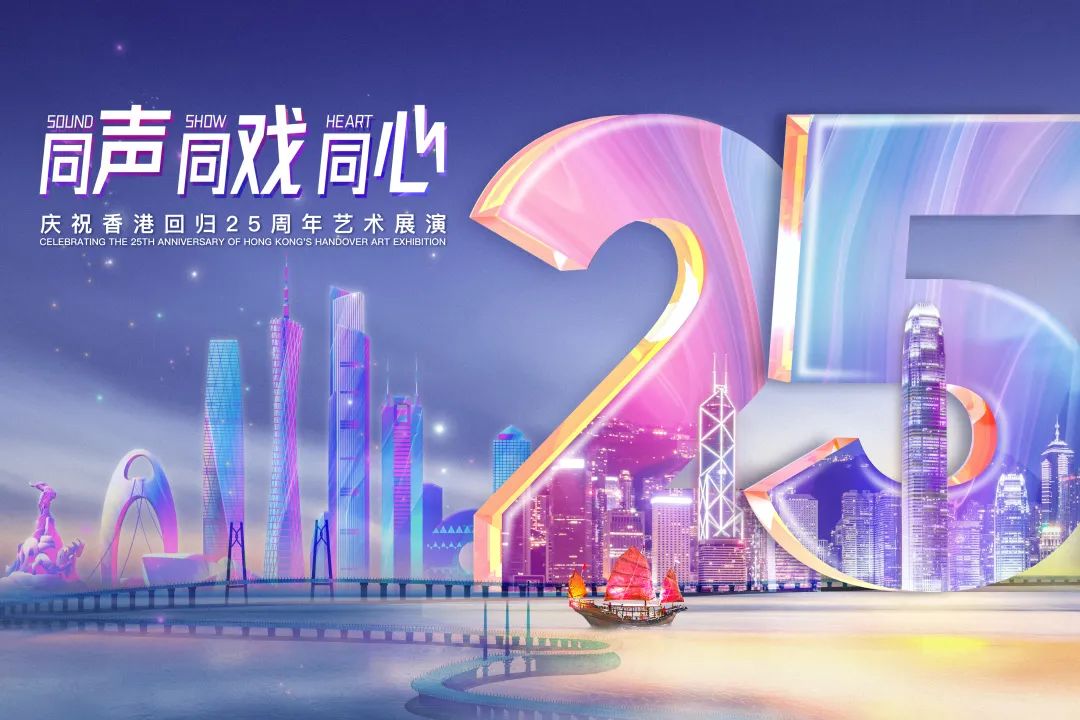 (Photo: Guanzhou Opera House)
From June to October, the 2022 Guangzhou Arts Season will include a special series in celebration of the 25th anniversary of Hong Kong's return to the motherland, with a number of concerts and musicals by Hong Kong artists in the form of online and offline shows.
For example, a symphony concert entitled "A Musical Night of Hong Kong Cinema" will be staged on July 10. It has selected and adapted 14 original soundtracks from 14 classic Hong Kong-made movies such as Rough, A Chinese Ghost Story and A Better Tomorrow.
Guangzhou Opera House
Address: No.1 Zhujiang Xi Road, Tianhe District, Guangzhou (广州市天河区珠江西路1号)
Nearest metro station: Take Metro Line 3 or 5 and get off at the Zhujiang New Town Station, and then use the GT Land Plaza Exit.
Two-month performance season stages recitals, ballets, exhibitions, etc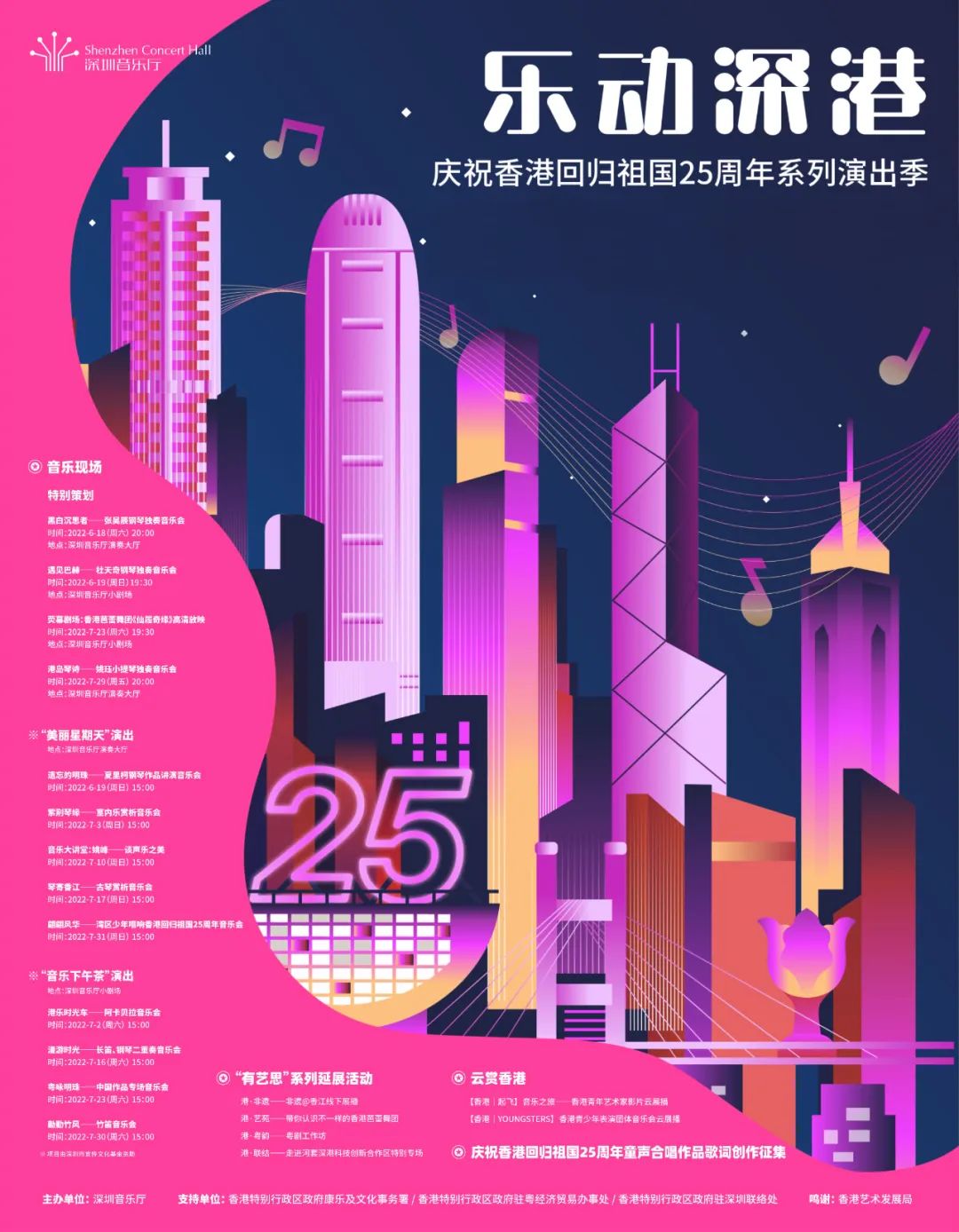 (Photo: Shenzhen Concert Hall)
Shenzhen Concert Hall has specially organized a two-month performance season, inviting the violinist Yao Jue, pianist Zhang Haochen, Hong Kong Ballet and other artists and teams in both Shenzhen and Hong Kong to hold various online and offline performances and activities. Visitors can watch 13 performances, such as recitals, concerts and ballets, and enjoy exhibitions, lectures and meet-and-greets on Hong Kong's intangible cultural heritage as well as performing arts.
Shenzhen Concert Hall
Address: No. 2016, Fuzhong 1st Road, Futian District, Shenzhen (深圳市福田区福中一路2016号)
Nearest metro station: Line 3 or 4 to Children's Palace Station (少年宫站), Exit D
Documentary "Along The Way" hosted by Janis Chan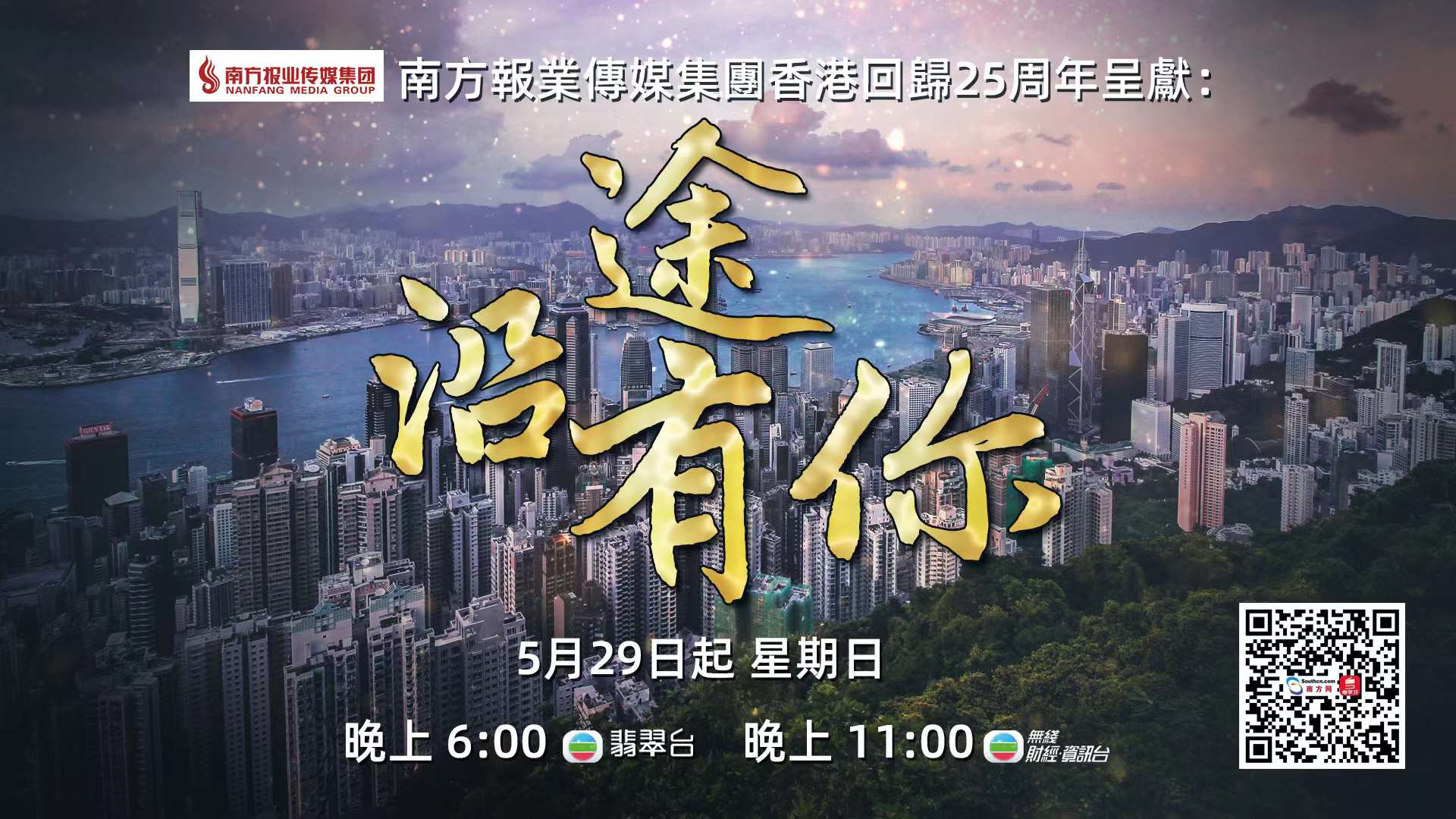 Nanfang Media Group has produced a six-episode documentary film entitled "Along the Way". The documentary, with Hong Kong's well-known host Janis Chan as reporter and host, shows the development and changes of Hong Kong over the past 25 years through interviews and surveys. In addition, it also displays the new achievements jointly made by Guangdong and Hong Kong in terms of deep integration, and analyzes the opportunities of Hong Kong's future development.
From May 29 to July 3, each part of the documentary premieres on Hong Kong Television Broadcasting Company (TVB) Jade Channel at 18:00 on Sundays and is rebroadcast at 23:00 on TVB Finance & Information Channel. You can also watch it on this website: https://news.southcn.com/node_21e85a7681.
Author | Holly
Poster | Mia
Editor | Wing, Nan, Monica, Jerry