On August 29, the G55302 high-speed train departed from Guangzhou Xintang Railway Station and arrived at Shanwei Railway Station in 50 minutes.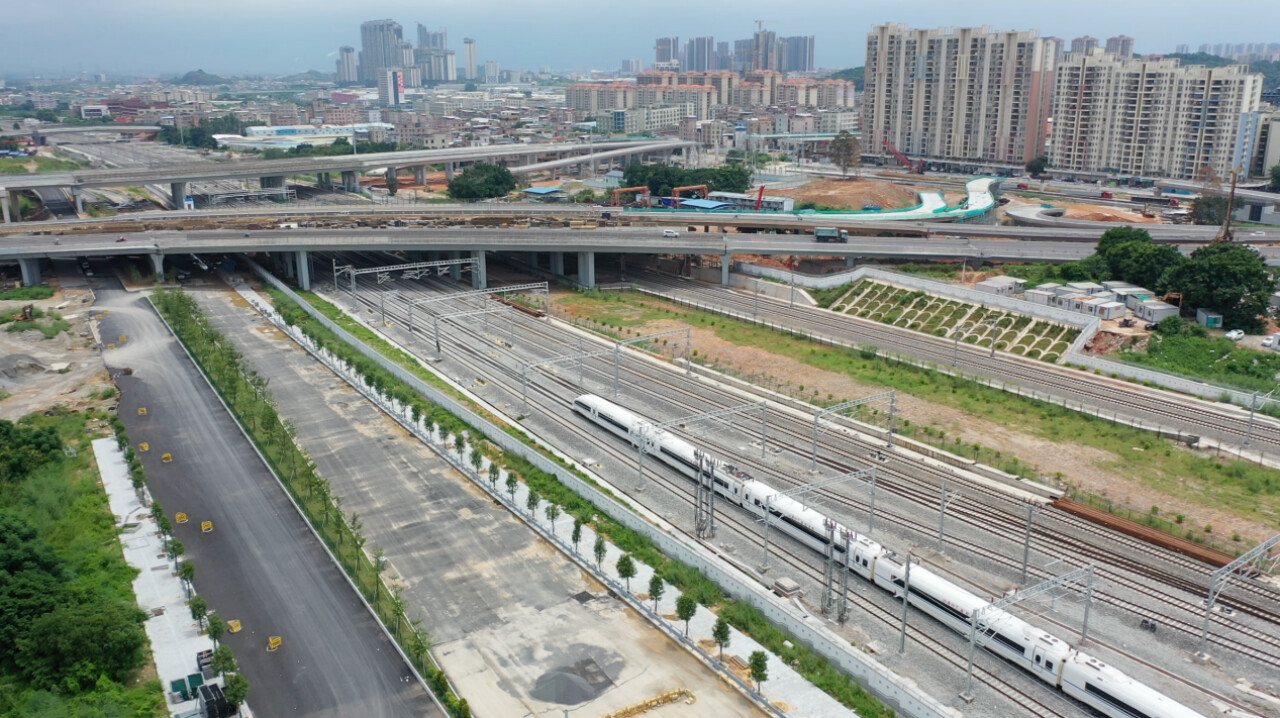 This is the first trial run of the Guangzhou-Shanwei high-speed railway, marking the countdown stage before the official opening.
With a design speed of 350 km/h, the railway spanning 202 km will cut the journey between Guangzhou and Shanwei from the current two hours to within one hour.
There are a total of eight stations: Xintang(新塘), Zengcheng(增城), Loufu Mountain(罗浮山), Boluo(博罗), Huizhou South(惠州南), Huidong(惠东), Shenzhen-Shanwei Special Cooperation Zone(深汕)and Shanwei(汕尾).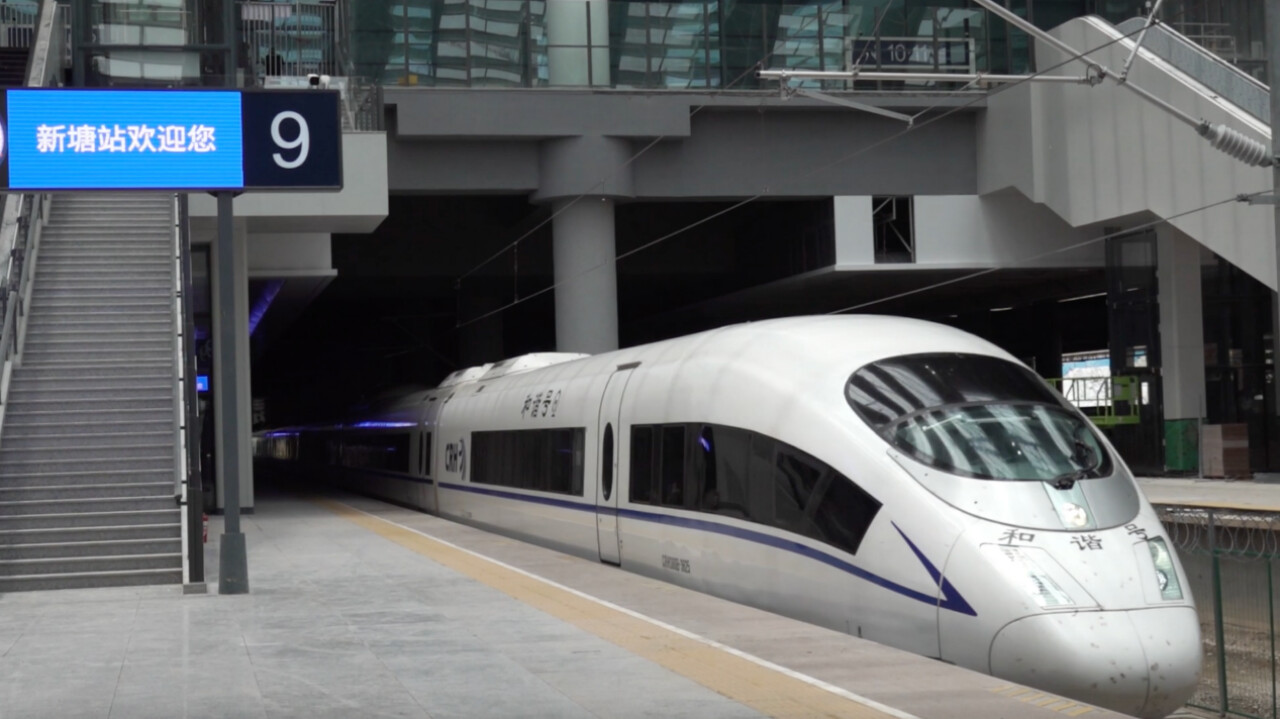 Since the joint commissioning and testing started on July 10, a total of 1,916 inspection trains of different types have been run between Guangzhou and Shanwei, with a tested mileage of 78,800 kilometers. The highest speed of comprehensive inspection trains reached 385 km/h.
The high-speed line, a key project of Guangdong province, connects multiple railways, such as Beijing-Guangzhou High-speed Railway, Guangzhou-Shenzhen Intercity Railway, Hangzhou-Shenzhen High-speed Railway and Beijing-Hong Kong High-speed Railway.
Related link:
Guangzhou-Shanwei High-Speed Railway starts joint testing
Reporter | Fanny, Rina (Intern)
Editor | Olivia, Abby, James
Photos provided to GDToday