To galvanize momentum for the 2017 Fortune Global Forum, Guangzhou held a promotion seminar in Paris on Jan. 20, kicking off its global roadshow in 12 different cities around the world for the upcomin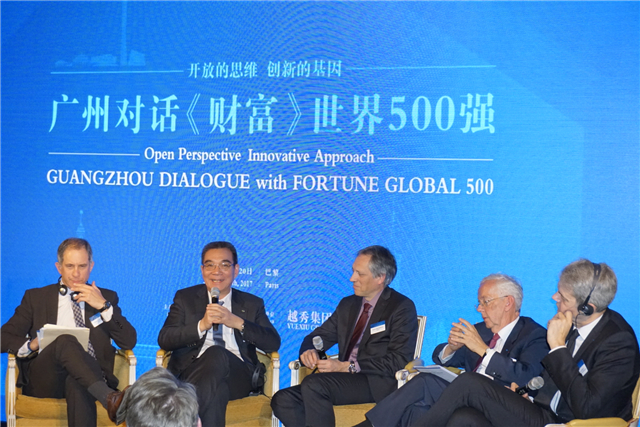 Guests at the discussion section. [Photo provided to Newsgd.com]
To galvanize momentum for the 2017 Fortune Global Forum, Guangzhou held a promotion seminar in Paris on Jan. 20, kicking off its global roadshow in 12 different cities around the world for the upcoming event.
Before the promotion seminar, Guangzhou's vice mayor Cai Chaolin met a group of guests and expressed his wish to jointly make the 2017 Fortune Global Forum a great success. Cai also expected to present this event as a golden opportunity for the Fortune Global 500 companies in France to extend the depth and scope of their investment and businesses in Guangzhou.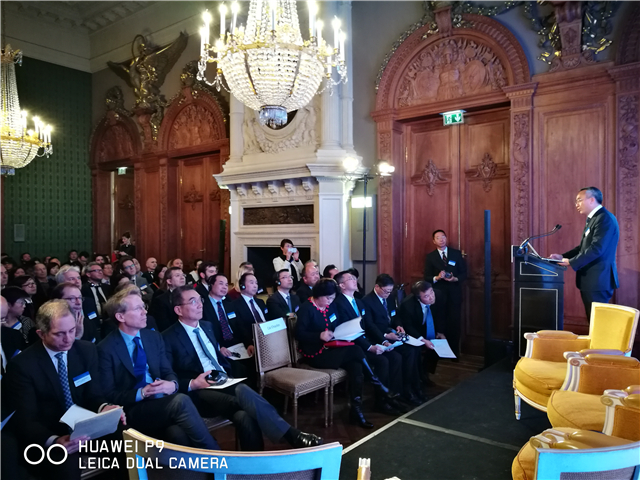 The promotion seminar is held in Paris on Jan. 20. [Photo provided to Newsgd.com]
In his keynote speech at the seminar, Cai said Guangzhou, the host city of the 2017 Fortune Global Forum, would spare no effort to provide the Forum with quality and efficient services, and organize an eco-friendly, pragmatic and productive event. Meanwhile, he extended an invitation to French companies on site. In the coming December in Guangzhou, the 2017 Fortune Global Forum will welcome their presence together with important dignitaries and scholars and discuss issues around the theme of Openness & Innovation: Shaping the Global Economy.
Ms. Gao Yuanyuan, Minister Counselor for Economic and Commercial Affairs at Embassy of the PRC in France, said that she believes Guangzhou will definitely impress business leaders who attend the Fortune Global Forum this year.
Adam Lashinsky, assistant managing editor of Fortune magazine, expressed that it is the prime time for the Fortune Global Forum to return to China, and Guangzhou is the ideal location. He hoped more French companies could join in the event.
---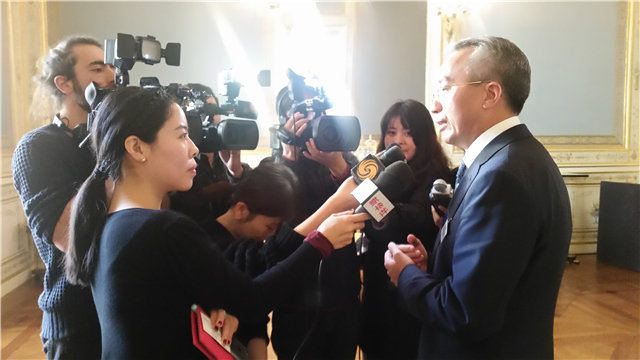 Journalists from home and abroad interview a guest at the promotion seminar. [Photo provided to Newsgd.com]
On Jan. 18 in Switzerland's Davos, Party Secretary of Guangzhou Ren Xuefeng and Time Inc. Chief Content Officer and Fortune Editor-in-Chief Alan Murray officially announced that the 2017 Fortune Global Forum will be held in Guangzhou on Dec. 6-8 (see article).
(by Monica)