On December 7, Shatian Port Phase IV Project (Berth 1-3) under Dongguan Port kicked off construction, with a total investment of 4.63 billion RMB. It is expected to be put into operation by May 2026.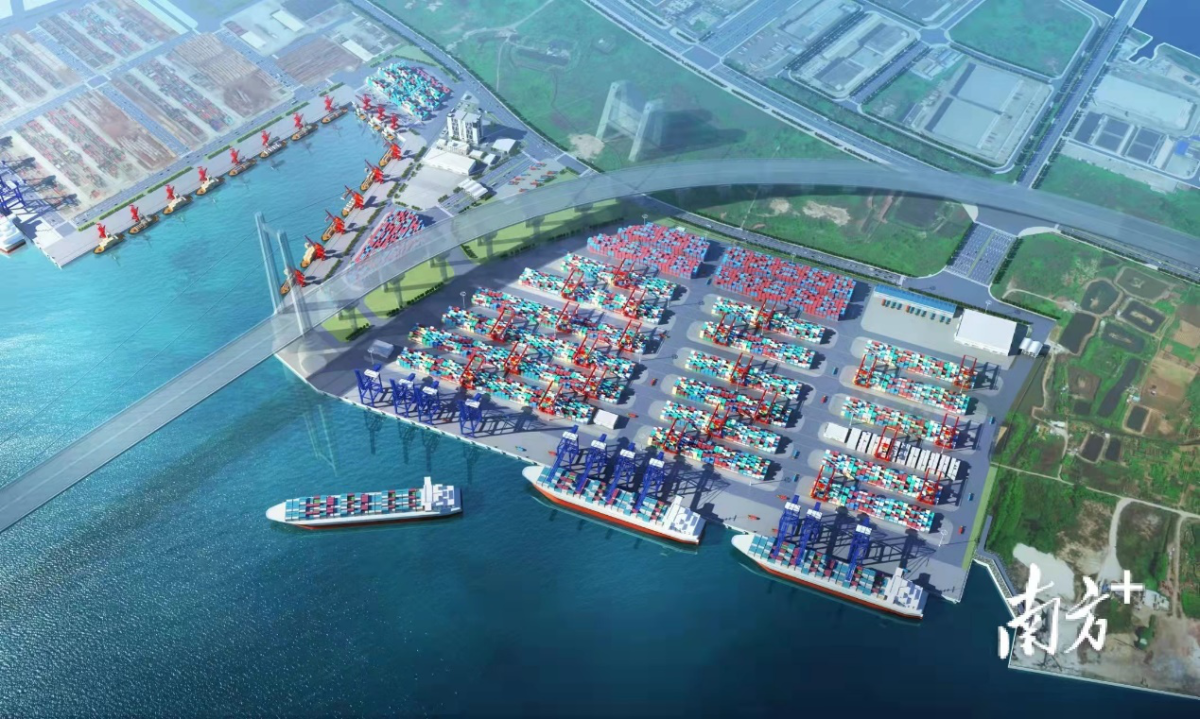 [Photo: Nanfang Plus]
With a total berth line of 999 meters and a designed annual throughput of 1.8 million TEUs, it can accommodate container vessels up to 100,000 tons, a record high scale for deep-water container terminals in Dongguan.
According to the authorities from Dongguan Port Group, as the Regional Comprehensive Economic Partnership (RCEP) took effect in January 2022, the project will further expand more near-sea shipping routes from Dongguan Port to more ASEAN countries and improve the port transportation service and capacity for RCEP countries.
It will also become a new sea shipping channel to promote foreign trade development in Dongguan and an important platform to build a highly-efficient modern logistics system as well as further high-level opening-up in the city.
In the future, Dongguan Port will be able to handle a maximum throughput of 6 million TEUs, together with the Port Group's six barge berths of 30,000-50,000 tons and 11 barge berths of 3,000 tons.
Related news:
Guangdong invests 901.4 billion RMB to support key projects across the province
Author | Fanny, Levy (Intern)
Editor |Wing, Steven, Will, Jerry