Across Guangdong, people are preparing to roll out a host of events to mark the Year of the Rabbit. What would you like to do for fun during the Spring Festival holiday? The followings are some places with activities we recommend to you in Guangdong. Don't miss out!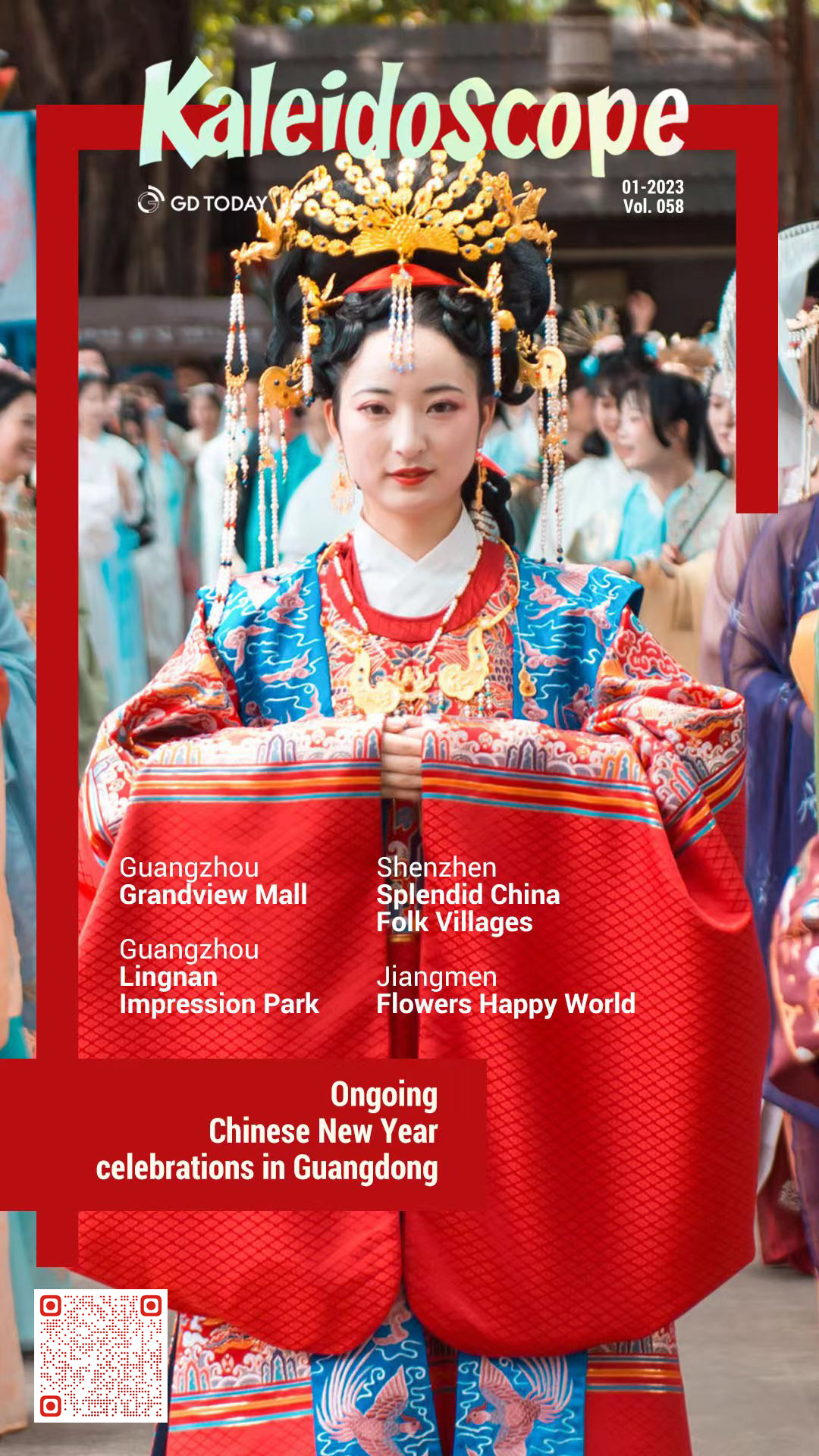 Grandview Mall (正佳广场)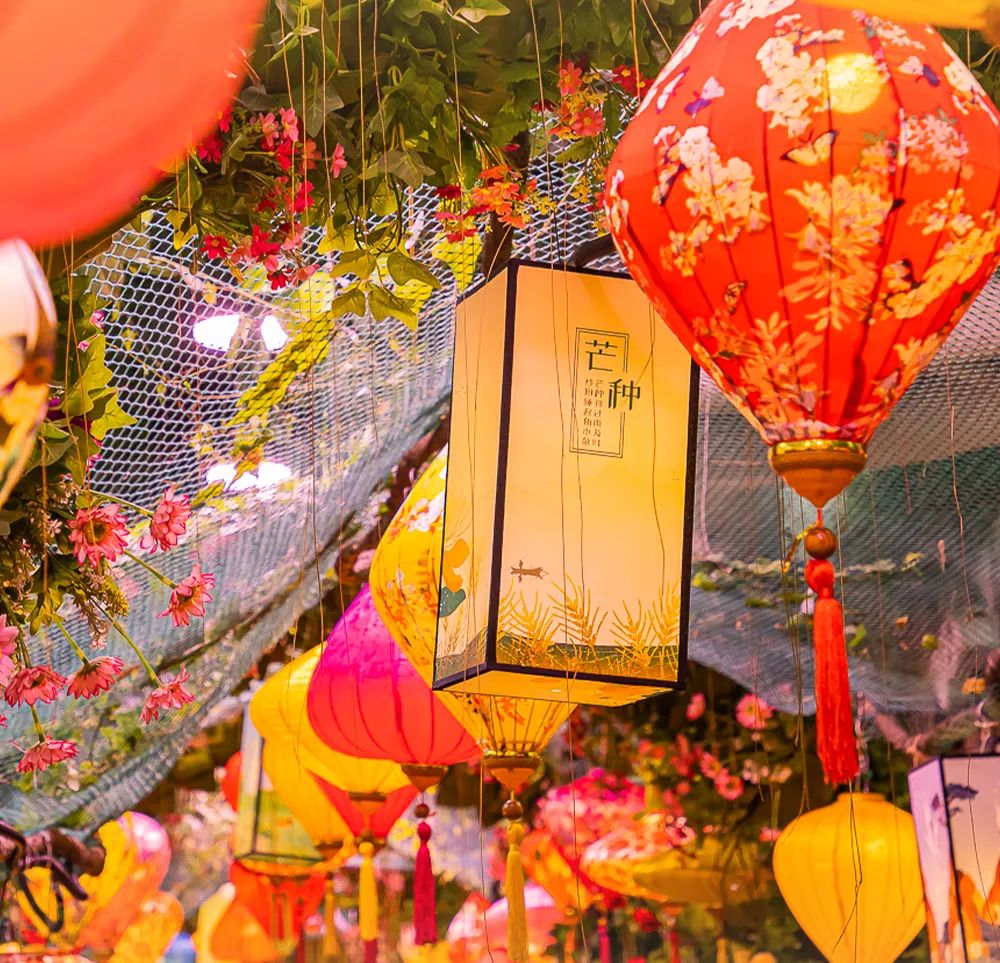 (Photo: Grandview Mall)
The Grandview Mall joins hands with the dance show "Night Banquet in the Tang Dynasty Palace" to create a spectacular Tang-style lantern fair. The event is the largest and longest Chinese New Year event of Grandview Mall to date. Diverse forms of activities encompassing a lantern show, a bazaar, a Hanfu (a kind of traditional Chinese costume) parade, a food fair, and performances of the event will provide visitors with an immersive Tang-style gala.
Time: January 14 to February 28, 2023
Address: F2, Grandview Mall, 228 Tianhe Road, Tianhe District, Guangzhou (广州市天河区天河路228号正佳广场F2)
Lingnan Impression Park (岭南印象园)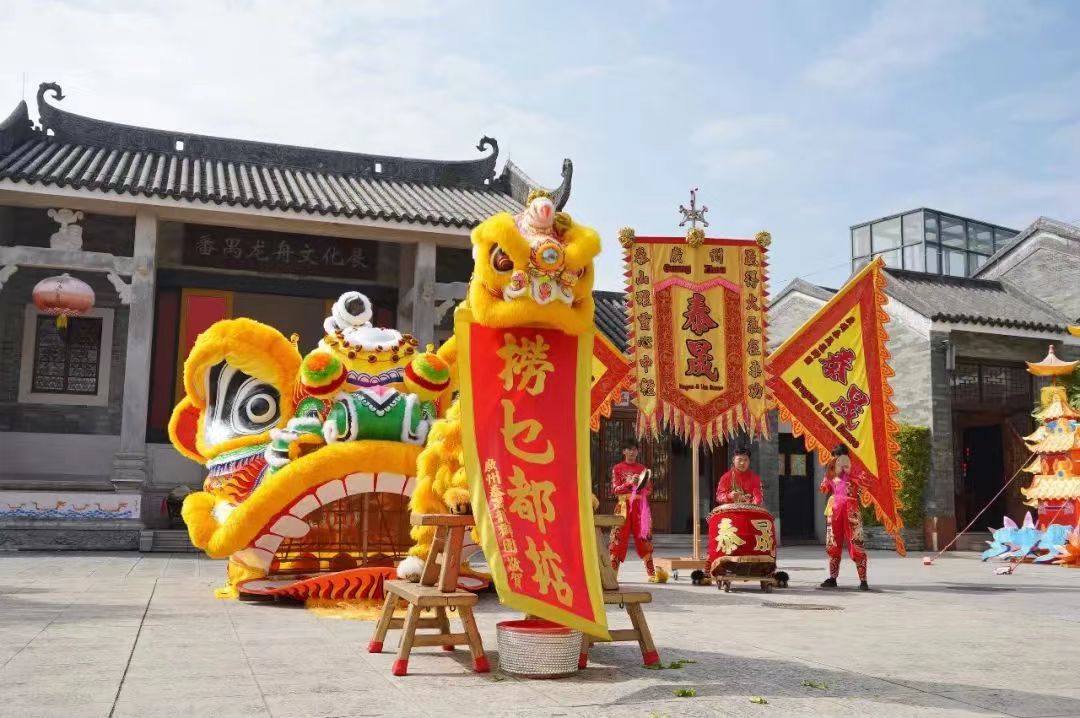 (Photo: Lingnan Impression Park)
Lingnan Impression Park arranges a series of celebrations during the holiday. The dancing lion eye-dotting ceremony, flower street, dragon and lion dance parade, seven folklore-themed night tours, beautiful lantern show, and other festive activities will offer tourists a fascinating and entertaining experience.
Time: January 7 to February 14, 2023
Address: No.1 Waihuan West Road, Panyu District, Guangzhou (广州市番禺区外环西路1号)
Splendid China Folk Villages (锦绣中华民俗村)
(Photo: Nanfang Daily)

A "Spring Festival Temple Fair of Chaoshan Style Year" is underway at the Splendid China Folk Villages in Shenzhen, leading visitors to a world of Chaoshan Yingge dance. With the sound of gongs and drums, dancers with unique faces, and a parade of nearly 100 people, tourists can experience "street dance" with a history of over 300 years.
Meanwhile, there is a Chaoshan food stall and an intangible cultural heritage bazaar as well. Visitors can eat dozens of kinds of Chaoshan food such as beef and oyster omelets while appreciating Chaoshan oil paper lanterns, Chaozhou paper-cutting, Chaozhou embroidery, wood carving, and shell carving. In addition, a Zigong Lantern Festival, a floats parade, and 8 folklore activities are also the highlights of the event.
Time: January 9 to 20, 2023
Address: No. 9003, Shennan Avenue, Nanshan District, Shenzhen (深圳市南山区深南大道9003号)
Flowers Happy World (广东花海欢乐世界)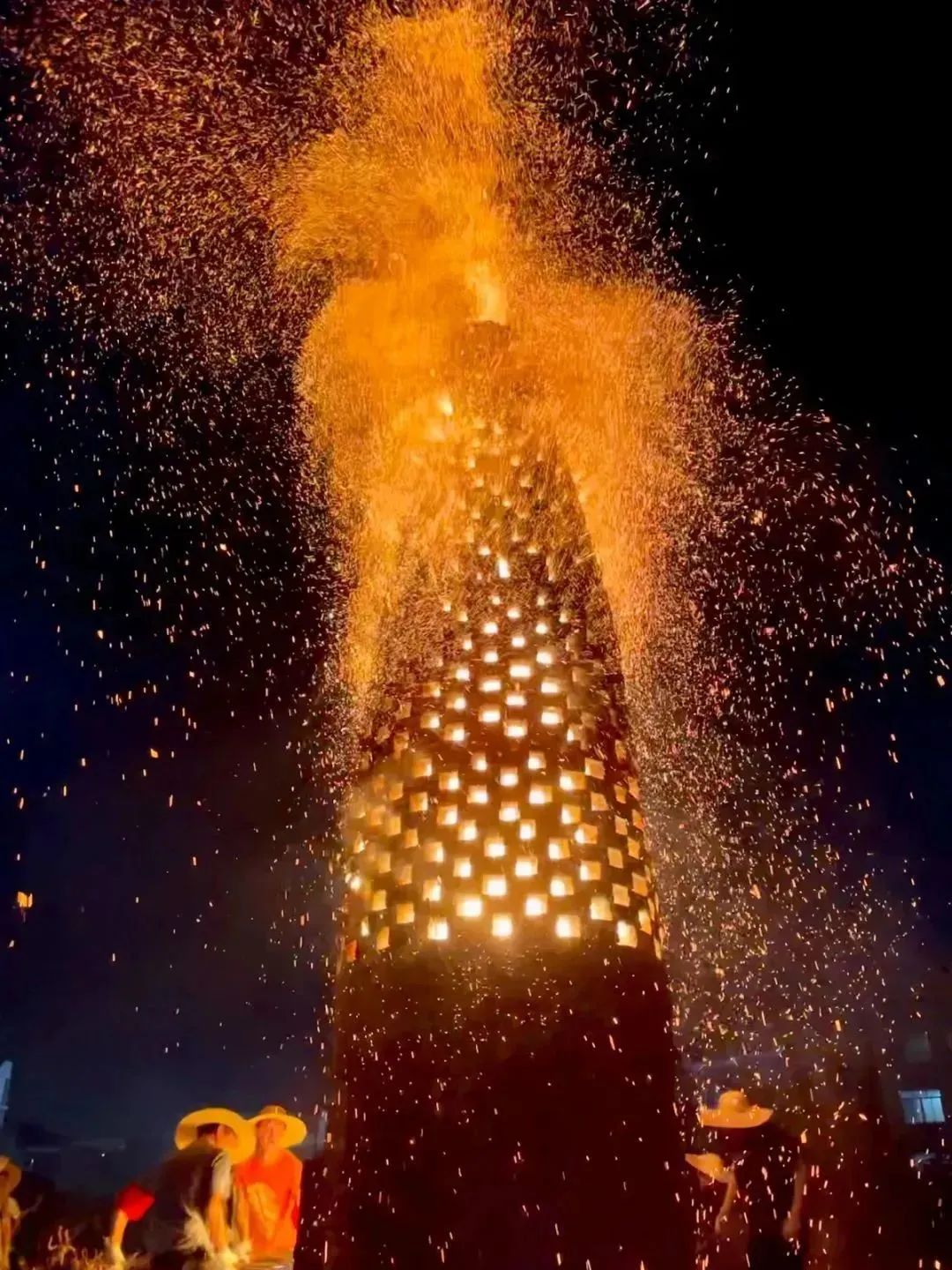 (Photo: Flowers Happy World)
In celebration of the Spring Festival, Flowers Happy World in the city of Jiangmen hold the "Burning Fanta (烧番塔)" activity, which is a common folklore activity in some villages of Foshan and Zhaoqing. The "Fanta" is a small pagoda usually made of bricks or tiles, and there are several openings below for stuffing firewood and straw to burn the pagoda. Locals believe that the higher the fire rises, the more auspicious it will be.
In addition, there are more interesting entertainments in the scenic spot, such as artificial snowfall and altitude rafting, which is a good place for outdoor recreation and parent-child leisure during the holidays.
Time: January 21 to 5, 2023
Address: Shengping Road, Enping City, Jiangmen City, Guangdong Province (广东省江门市恩平市升平路广东花海欢乐世界)
Related information: Prizes! Share your Chinese New Year story in Guangdong
What impresses you most about the Spring Festival of 2023? Is it a reunion dinner on New Year's Eve, posting festive red couplets, or a spring outing with family and friends? Capture these sweet moments with your camera and share your wonderful Chinese New Year stories in Guangdong with GDToday to win some exquisite, delicious gifts!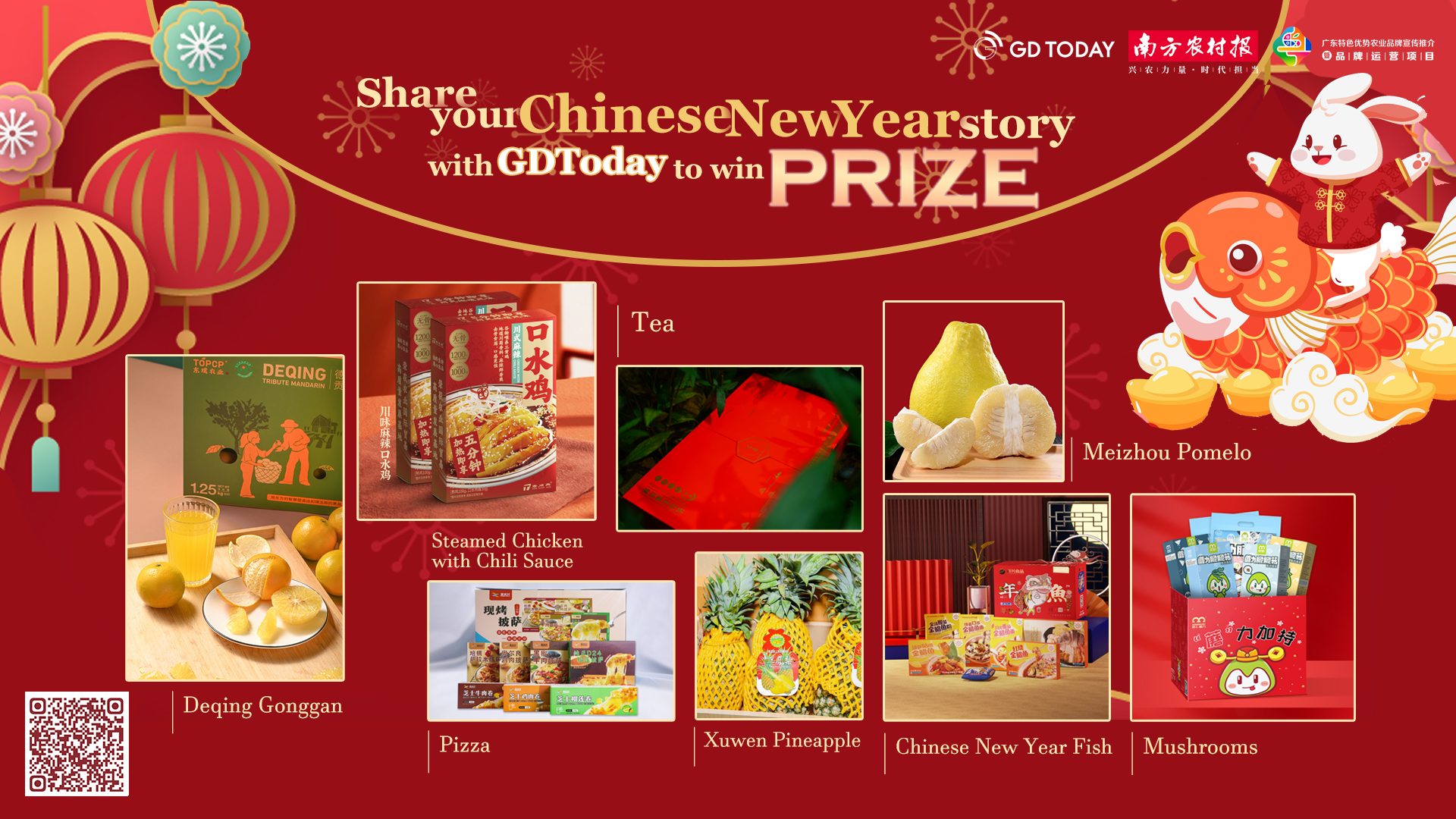 Author: Holly, Crystal (intern)
Poster: Alice
Editor: Wing, Steven, Monica, Jerry