Editor's note: May 18 marks the International Museum Day, with the theme "The Power of Museums". Guangdong is home to 367 registered museums as of April 2022, ranking third in China. In this series, we will share with you several national first-class museums and some of their ongoing exhibitions in the province, to explore the potential of museums to bring about positive change in our communities.
From now to July 24, an array of Chaozhou painted porcelains created by Guangdong artists Chen Yangzhong and his son Chen Jian are on display at the Guangdong Folk Arts Museum.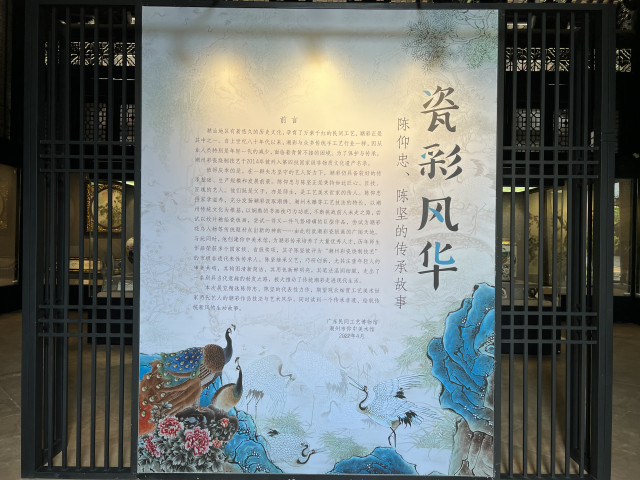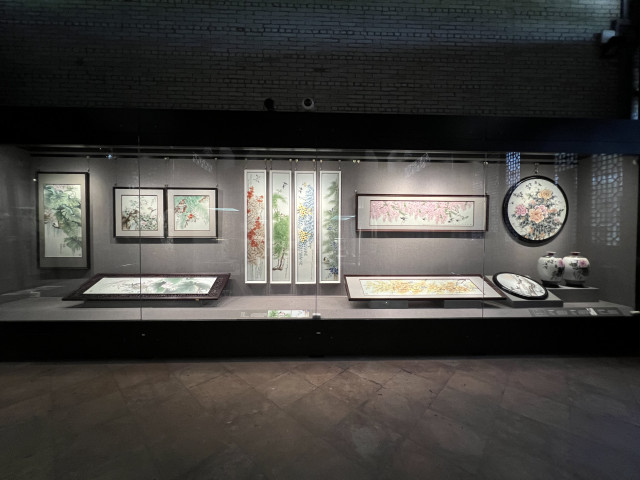 (Photo: Guangdong Folk Arts Museum)
Born in 1946 in Chaozhou, Chen Yangzhong is a master in the field of China's porcelain arts, a senior master of arts and crafts as well as the curator of Yangzhong Art Gallery in Chaozhou. Based on the local culture and inspired by the local embroidery and woodcarving techniques, Chen makes full use of his expertise in painting and calligraphy to create a series of painted-porcelain masterpieces. In the meantime, he also endeavors to make innovations for traditional bird-and-flower paintings as well as figure paintings.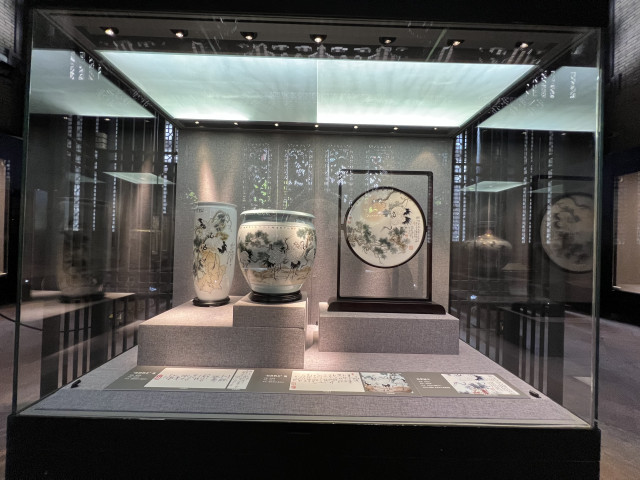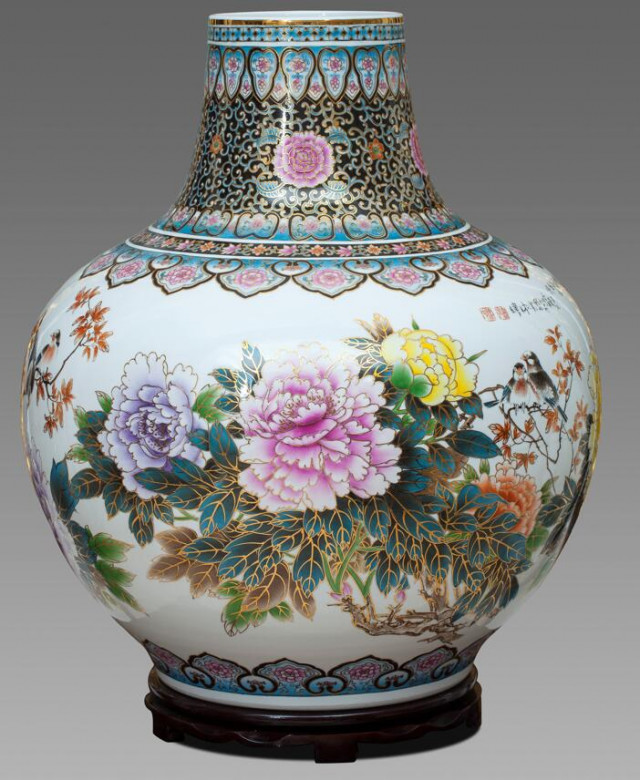 (Photo: Guangdong Folk Arts Museum)
Apart from inheriting his father's attainments, Chen Jian pays attention to how to catch the young people's attention on painted-porcelain works. With concise compositions and bright colors, Chen Jian managed to work out a way for traditional Chaozhou painted porcelains to be popularized among the pubic.

In this exhibition, you can learn more about the stories of how the father and son from an arts-and-crafts family inherit painted porcelain, one of the intangible cultural heritages in China.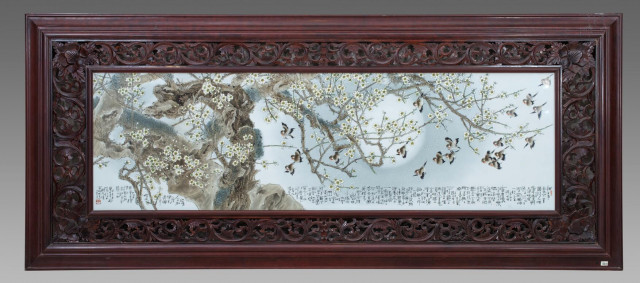 (Photo: Guangdong Folk Arts Museum)
About Guangdong Folk Craft Museum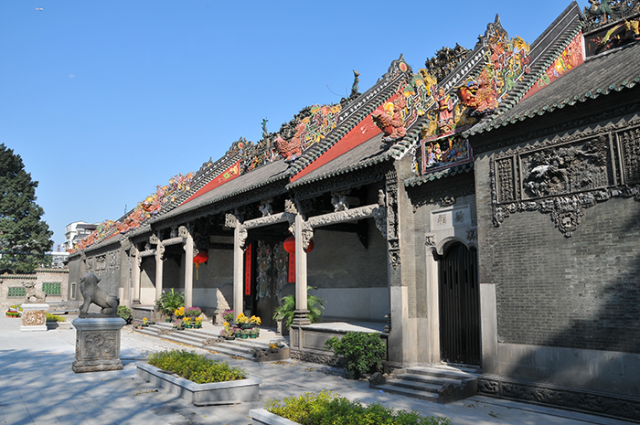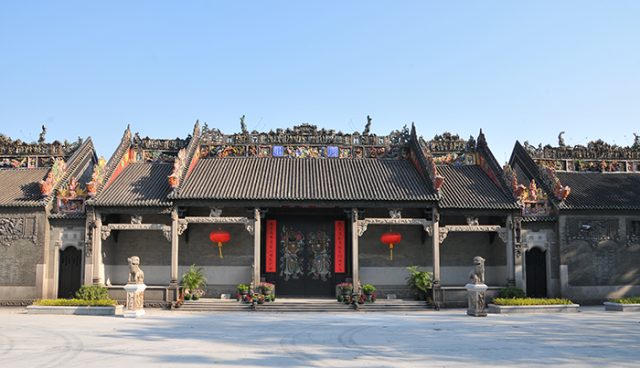 (Photo: Guangdong Folk Arts Museum)
The Guangdong Folk Craft Museum is located inside the Chen Clan's Academy in Guangzhou. It's an art museum that focuses on collecting, researching, and exhibiting folk crafts from Guangdong and other regions throughout China. It aims to promote Guangzhou as a city celebrated for both tourism and cultural heritage.
Since its establishment in 1959, the Guangdong Folk Craft Museum has held various exhibitions every year. In addition to permanent exhibitions on Guangdong's traditional carving arts, Guangdong embroidery, and traditional Guangzhou furniture, the museum also holds exhibitions featuring Guangdong folk crafts with rich customs and local characteristics, such as Guangdong style embroidery, Chaozhou wood carving, Foshan's pottery of the Shiwan Kilns and Guangzhou jade carving.
The folk crafts of the Lingnan region are the main collections of the Guangdong Folk Craft Museum. The museum adjusts its exhibits occasionally in order to fully display the ingenuity and craftsmanship of the hundreds of crafts within the Lingnan region and introduce them to visitors in a comprehensive and systematic way.
Opening hours: 9:00-17:30 (Ticket office is closed at 17:00. No entry after 17:00)
Ticket prices: 10 yuan for each person
Address: No.34, Zhongshan 7th Roda, Liwan District, Guangzhou (广州市荔湾区中山七路34号)
Nearest metro station: Take metro Line 1 and get off at the Chen Clan's Academy station (陈家祠站), then use Exit D.
Author | Nancy (intern)
Editor | Wing, Olivia, Monica & Jerry