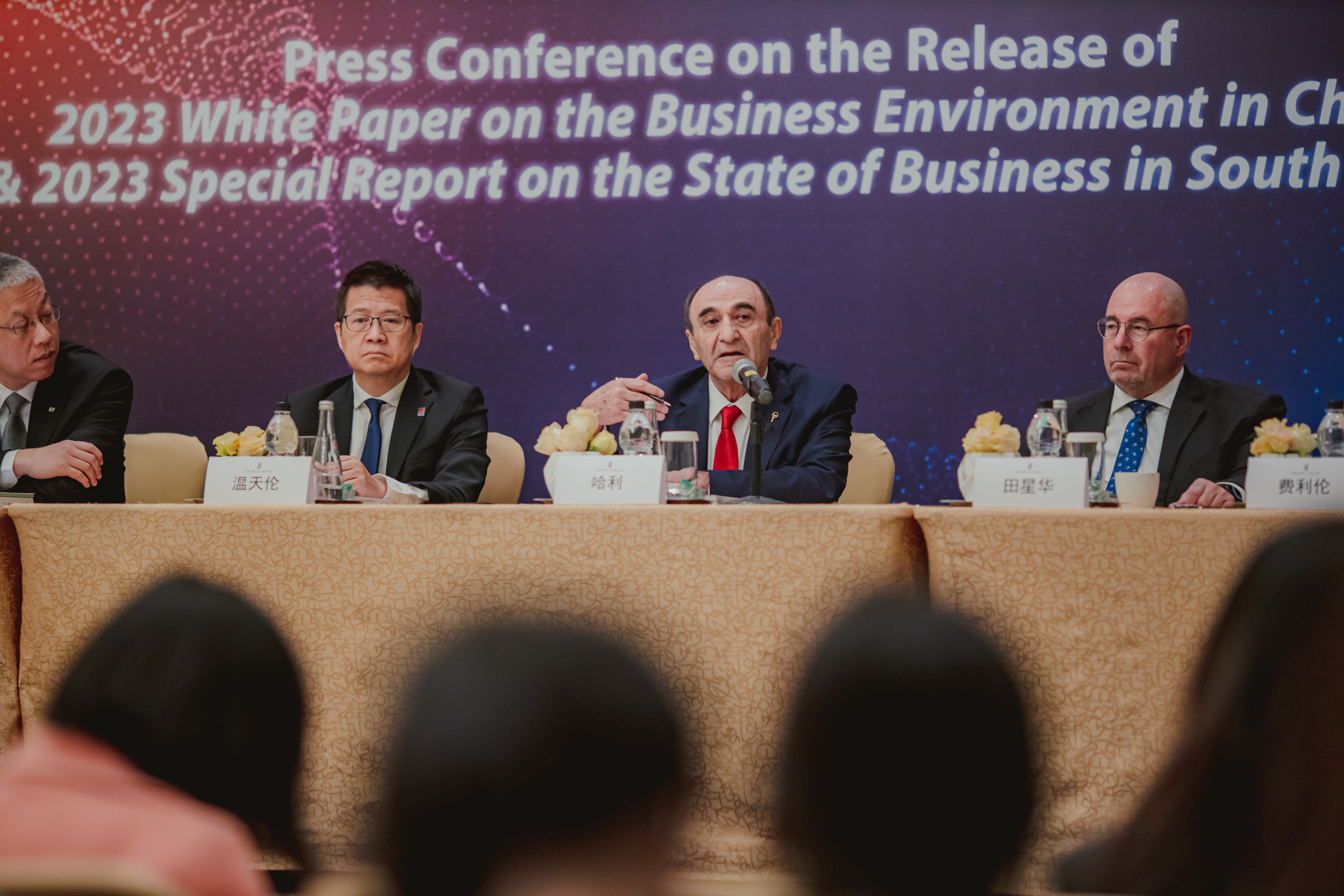 The American Chamber of Commerce in South China held a press conference to release its annual special report and white paper. (Source: AmCham South China)
China has still deemed the most attractive destination for investment. More than 50% of foreign companies listed China as the top three investment destinations globally, according to the latest report by the American Chamber of Commerce in South China (AmCham South China) on February 27.
AmCham South China released its 2023 White Paper on the Business Environment in China and 2023 Special Report on the State of Business in South China.
According to the special report, more than 90% of the participating companies select China as one of the most important investment destinations. China is believed to enjoy a high return on investment (ROI), with 88% of the participating companies reported to have gained profits in China. Among them, up to 90% of American companies have achieved profitability.
Also, the special report indicated that the investment enthusiasm of companies is on an upward trajectory, with four-fifths of companies reinvested in China in 2022. Moreover, 75% of the participating companies plan to reinvest in China in 2023, including 68% of American companies that are determined to dig deeper into the Chinese market.
Guangzhou has been recognized as China's top preferred investment destination six years in a row, followed by Shenzhen, Shanghai, and Beijing, said the report.
Harley Seyedin, President of AmCham South China, explained that the studies released today show that China's economy will be a crucial locomotive in promoting global economic growth in 2023, "Now is the best time for China and the U.S. to come back to the negotiating table and work hand in hand to resolve their differences."
This year, 210 companies participated in the studies. Considering the gathering of the study data was completed by December 15, 2022, AmCham South China plans on conducting a mid-year study. Since China has optimized its COVID-19 policies, foreign companies will increase their budget for reinvestment, added Harley.
Reporter: Nan
Editors: Olivia, James