Two YouTubers, Neslihan Kilavuz from Turkey and Rafael Saavedra from Venezuela, have toured around Mount Danxia in Shaoguan's Renhua county to find out the sweetest Danxia Gonggan, a locally grown mandarin there.
Two YouTubers, Neslihan Kilavuz from Turkey and Rafael Saavedra from Venezuela, have toured around Mount Danxia in Shaoguan's Renhua county to find out the sweetest Danxia Gonggan, a locally grown mandarin there.
During the two-day trip, the two foreign expats picked Danxia Gonggan themselves, tasted Gonggan-made derivatives including desserts and dishes, and also explored the scientific planting and quality control process of the fruit.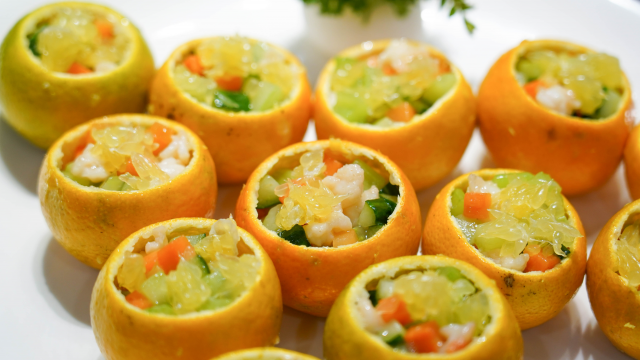 Gonggan-made dish (Photo: Alice)
"How amazing nature here it is!" "The place we are right now has no comparison (with other places)." In his latest Vlog, Rafael Saavedra shared his feelings of travelling around Mount Danxia, the World Natural Heritage which Danxia Gonggan is named after.
Growing at the foot of Mount Danxia, Danxia Gonggan has the same special rose-like color that the mountain is famous for. Also, the unique red sandy loam of the Danxia landform with fertile soil and a suitable temperature is conducive to the growth of trees and the accumulation of fruit sugar.
"It has a kind of sweetness that makes you enjoy it,"exclaimed Neslihan Kilavuz in the Gonggan orchard, after taking a bite of a Gonggan that she had just picked from the branch.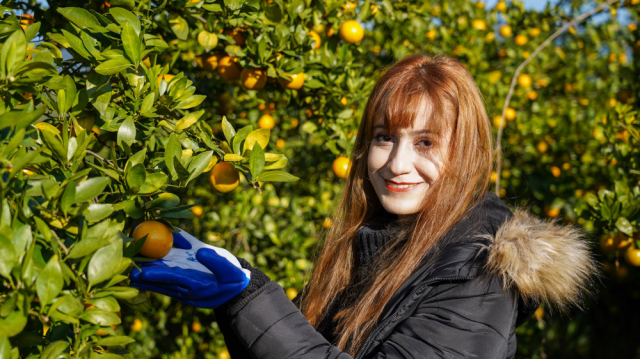 Nesli picked Danxia Gonggan herself in the Tianyuan Muge Orchard. (Photo: Alice)
In addition to its superior natural advantages, up-to-date agricultural technology and intelligent, digital quality control management also help grow and sort out better Gonggan for consumers. Learning that there is an integrated water and fertilizer system in the orchard, Rafael Saavedra was amazed at the widespread use of high technology in local agricultural production, which "makes better quality of life for all citizens"in his view.
Another place that has aroused their great interest is the Renhua Danxia Gonggan Quality Control Center. The center has a domestic top 4-channel intelligent sorting line, which can sort out 600 Gonggan per minute by size, color, shape, etc.
Now the Danxia Gonggan industry is playing an important role in Renhua county's rural vitalization, with its planting scale and production ranking the first in the country.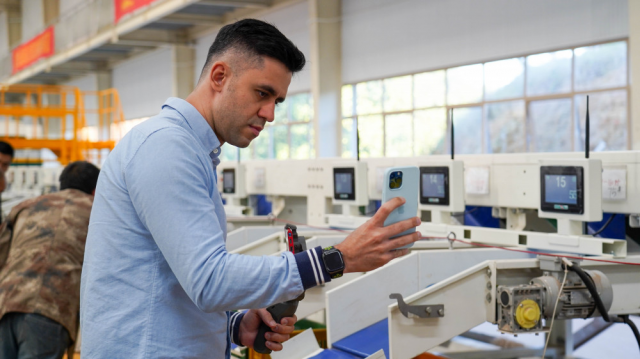 Rafael was taking a video of how the auto sorting line works. (Photo: Alice)
All welcome ! Enjoy Danxia Gonggan themed feast atop Canton Tower
Having read so much about the fruit, do you wanna have a taste of Danxia Gonggan? Here come's the change! On the evening of December 7, there will be a Danxia Gonggan tasting event held on the 105th floor of the Canton Tower in Guangzhou. You will have a chance to try the freshly picked Danxia Gonggan, savor the one-of-a-kind Danxia Gonggan themed feast, enjoy Danxia Gonggan themed song performance, and play some interesting games to learn more about Gonggan, orange and tangerine. Other local delicacies from Renhua County, Shaoguan will also be served.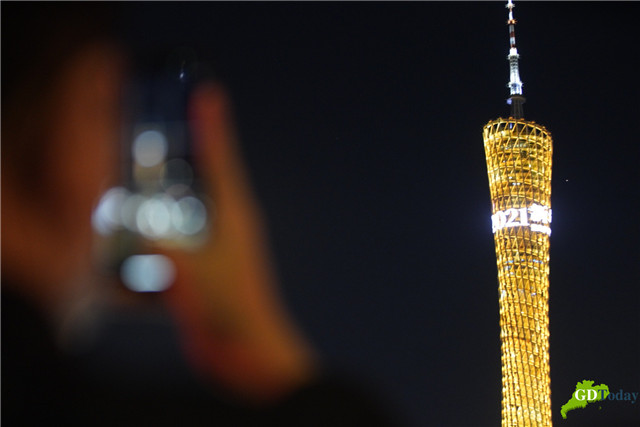 (Photo: Dong Tianjian)
Schedule
Time: 6pm - 9pm, Tuesday, December 7, 2021 (2021年12月7日星期二18:00-21:00)
Venue: LUTECE French Revolving Restaurant (卢特斯法国旋转餐厅)
Add.: 105/F, Canton Tower, 222 Yuejiang Xi Lu, Haizhu District, Guangzhou (广州市海珠区阅江西路222号广州塔105楼)
Highlights
Danxia Gonggan themed feast (丹霞贡柑主题美食宴)
Taste Danxia Gonggan and share your thoughts (品鉴丹霞贡柑)
Other delicacies from Renhua County, Shaoguan (韶关仁化其他美食产品)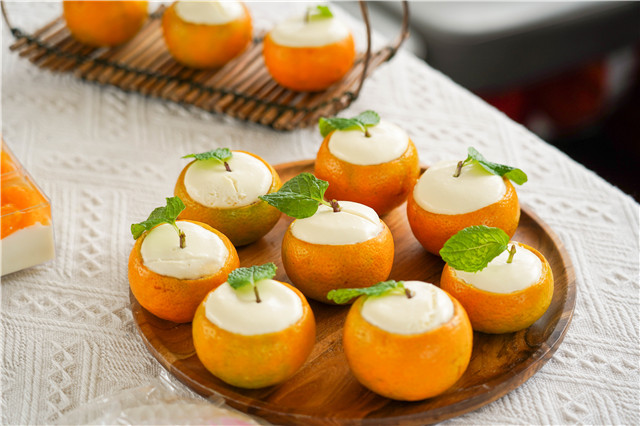 (Photo: Alice)
Fee: Free! Free! Free!
COVID-19 prevention requirements
Participants are required to mainly stay in Guangzhou without having been overseas over the past year and without leaving Guangzhou over the past 21 days.Due to the lastest COVID-19 case reported in Baiyun District, participants are also required to present a negative result proof of a nucleic acid test for COVID-19 conducted within 48 hours before the scheduled time of the event.GDToday will cover the cost of the test. Please do remember to get a fapiao (发票) for your test and give it to us during the event.
Upon arrival at the Canton Tower, participants should show green health code, green travel code, and wear a mask during the event when not eating or drinking.
How to sign up
1.Scan the following QR code to fill out the application form and submit it.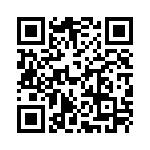 2.Then add us as friend on WeChat (ID: fera110), and keep in touch for the latest arrangements.
Note: The application deadline is December 6, and seats are limited. Submission of application form and adding our WeChat service account Fera as friend on WeChat doesn't mean that you have saved a seat. Only those who receive confirmation notification from Fera will be considered finalists for the event.
Source | Newsgd.com