The World Youth Development Forum, themed "For a Shared Future: Promoting Sustainable Development with Youth and for Youth", opened in Beijing on Thursday.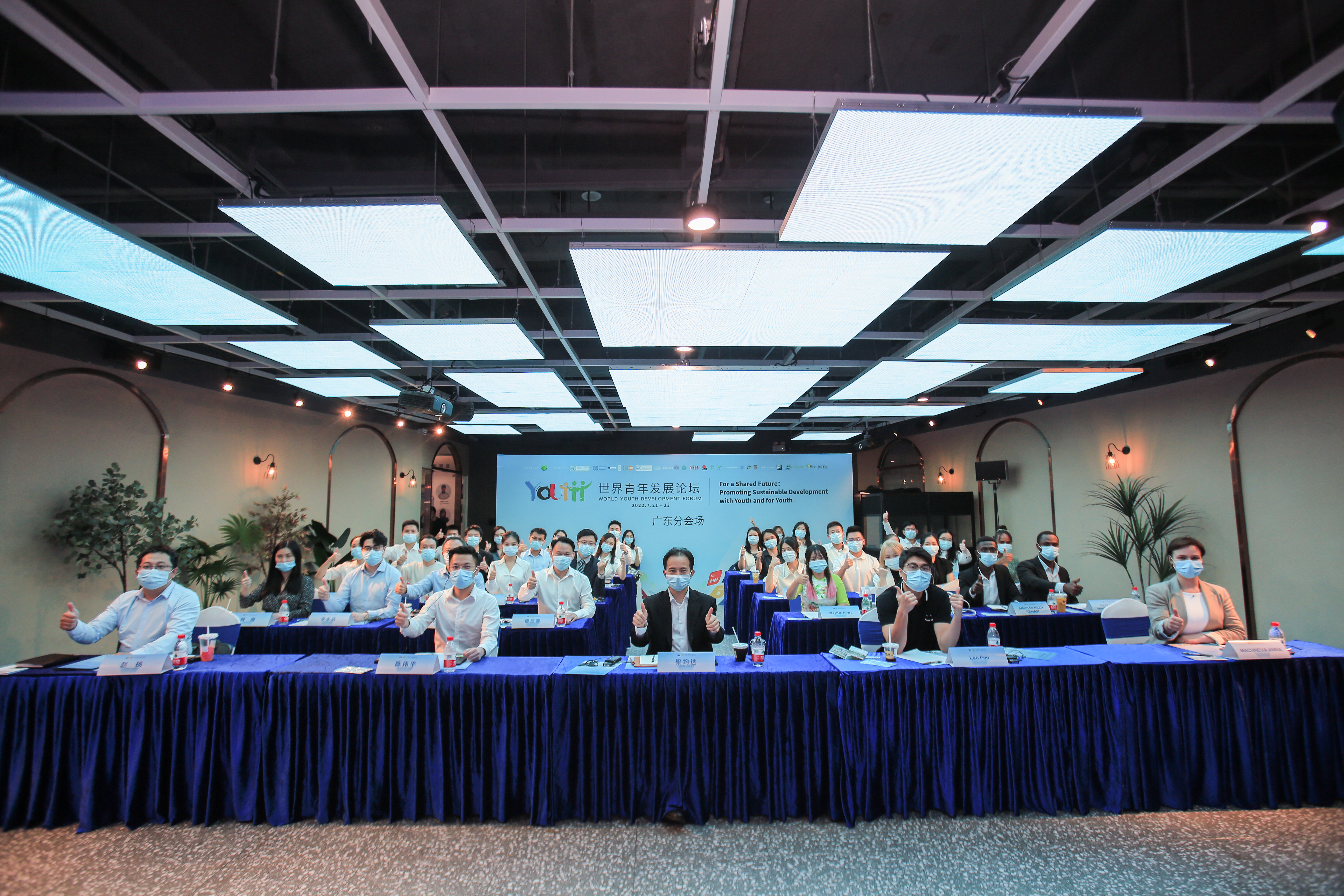 (Guangdong branch of the World Youth Development Forum)
The World Youth Development Forum, themed "For a Shared Future: Promoting Sustainable Development with Youth and for Youth", opened in Beijing on Thursday. More than 100 guests worldwide including United Nations Secretary-General Antonio Guterres, and Executive Chairman of the World Economic Forum Klaus Schwab, as well as about 2,000 youth representatives from over 100 countries participated in the forum. Chinese President Xi Jinping sent a congratulatory letter to the forum.
Youth participating in global governance
The youth represent hope and are the architects of the future, Xi said in the letter, noting that China always regards young people as the driving force of social development, and encourages them to unleash their youthful vitality when participating in and promoting the building of a community with a shared future for humanity.
Chen Weiping, a youth from Hong Kong attended the opening ceremony at the Guangdong branch of the World Youth Development Forum. He said that President Xi's congratulatory letter reflected China's tremendous support for global cooperation and development, and expressed his ardent expectations for Chinese youth to promote world peace and development. He believes that young people from Hong Kong and Macao can play the role of a bridge to unite the youth worldwide and build a cross-regional and cross-field international platform to participate in global governance, building a community with a shared future for mankind.
Xi expressed his hope that the forum will become an important platform where young people worldwide can contribute to global development and global efforts are gathered to promote youth development.
Young people across the world should advocate peace, development, equity, justice, democracy and freedom, which are the common values of humanity, Xi said.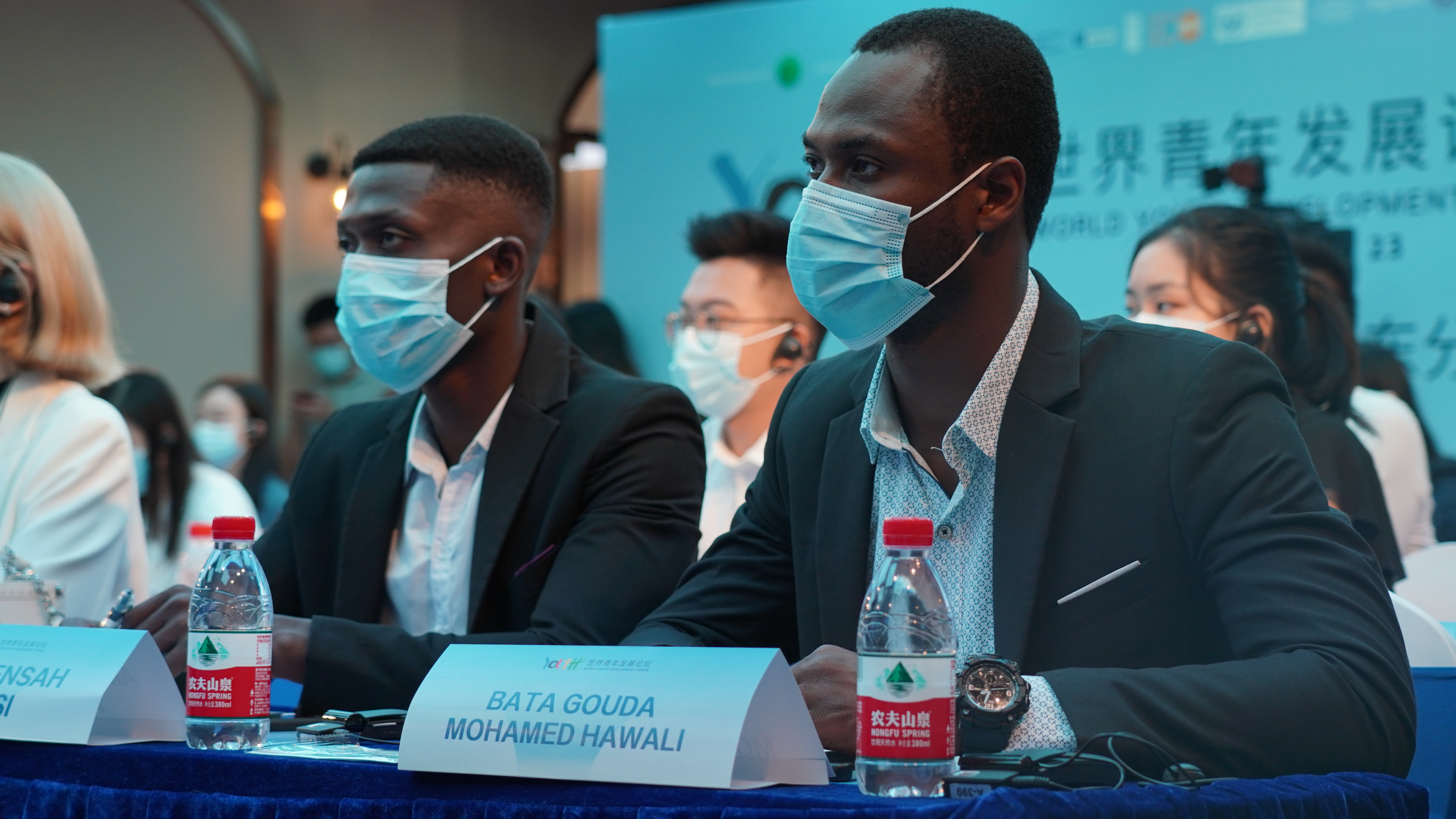 Mohamed is a Benin student studying in South China University of Technology. He told GDToday that the sustainable development goals won`t be met without the participation of the youth who are innovative and proactive. Therefore, necessary means should be given to young people to build a fairer and more sustainable world.
Overseas student in Guangdong to help hometown get rid of poverty
The World Youth Development Forum was organized by the All-China Youth Federation with the support of various international organizations. It aims to advocate the concept of giving top priority to youth development, and promote the joint implementation of the UN 2030 Agenda for Sustainable Development and global development initiatives.
Peruvian student Li Suxian at Jinan University said that she had learned more about the 17 sustainable development goals of the United Nations through the World Youth Forum, and "poverty eradication" was one of them. She has been deeply inspired by China's developed e-commerce environment. To combine traditional agriculture with modern marketing techniques, she is trying to help local farmers in Peru sell high-quality agricultural products to the world. "We have many Peruvian students here. I hope that we can make full use of our professional expertise to promote global sustainable development with practice."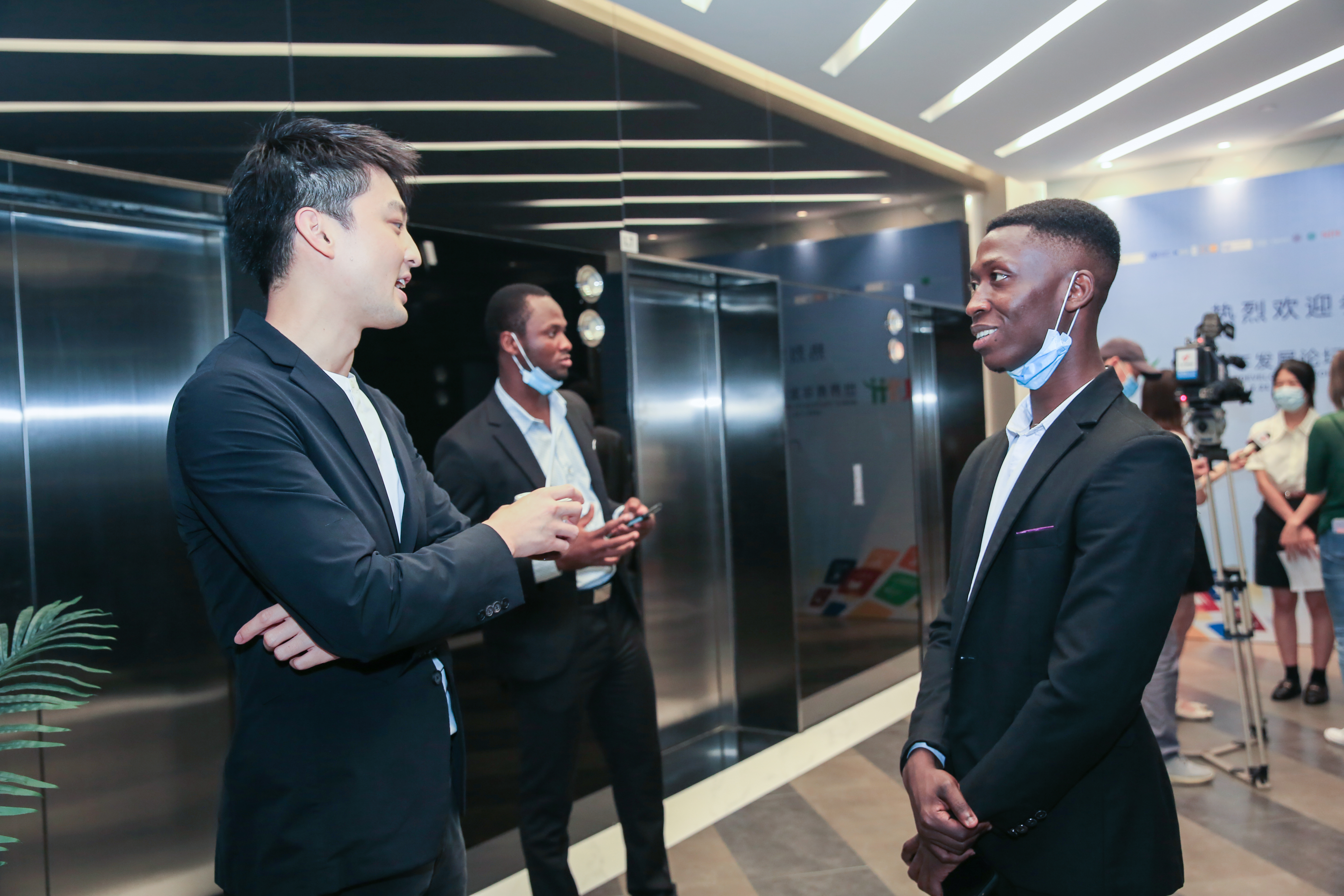 (youths are communicating at the forum)
Several topics including digital economy will be discussed at the forum
Several topics will be discussed at the forum, including employment and entrepreneurship, climate change and green development, digital economy, and high-quality education.
"Meaningful, diverse and effective youth participation, is essential to achieving Sustainable Development Goals," António Guterres, the Secretary-General of the United Nations said in the speech during the opening ceremony, " We need your ideas, innovations and energies more than ever. "
General Director of Kazakhstan Youth Congress Tokhtar Bolyssov pointed out, "Today young people are the driving force in socio-political and social development, and have all the necessary skills and opportunities to realize their potential."
Anna, a Russian youth shared her excitement with GDToday: "I used to think that young people lack experience, and no one would be willing to listen to my ideas. However, the speeches of the guests have inspired me a lot. Now I believe that I can contribute to the development of the world." Anna said that young people across the world should seek common ground while reserving differences.
Author|Catherine, Emily
Editor|Wing, Jerry