Two years after its expansion, the Qianhai Shenzhen-Hong Kong Modern Service Industry Cooperation Zone has intensified its efforts in comprehensively deepening reform and promoting high-level opening up.
In the first half of 2023, the GDP of Qianhai reached 98.31 billion RMB, up 15.8 percent year-on-year. And the actual use of Hong Kong capital in the cooperation zone registered 1.74 billion USD.
Qianhai has become the top destination for Hong Kong residents and businesses to come to the Chinese mainland. So far, it has attracted more than 11,000 overseas businesses, including 9,790 invested by Hong Kong.
Here are the highlights: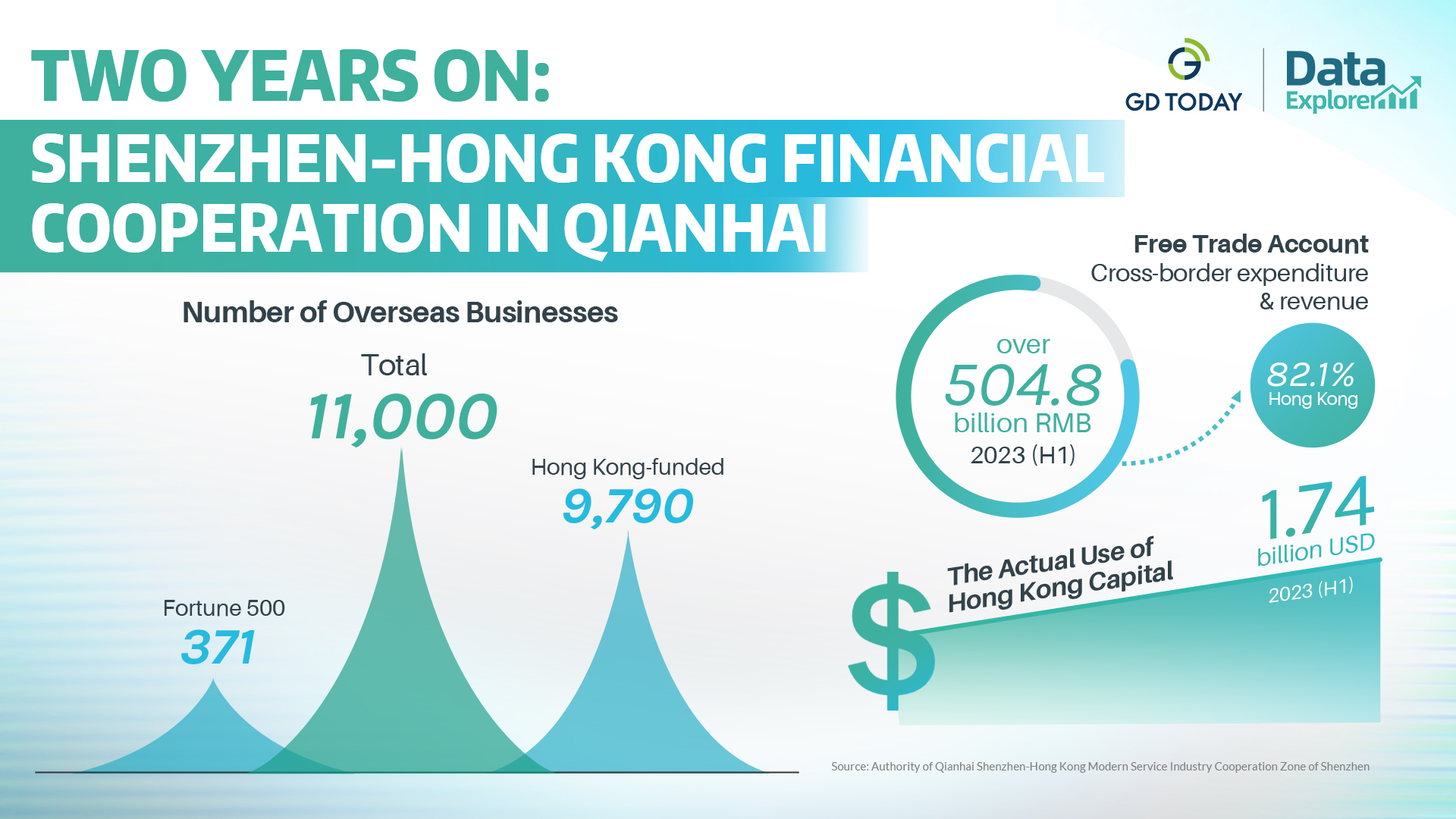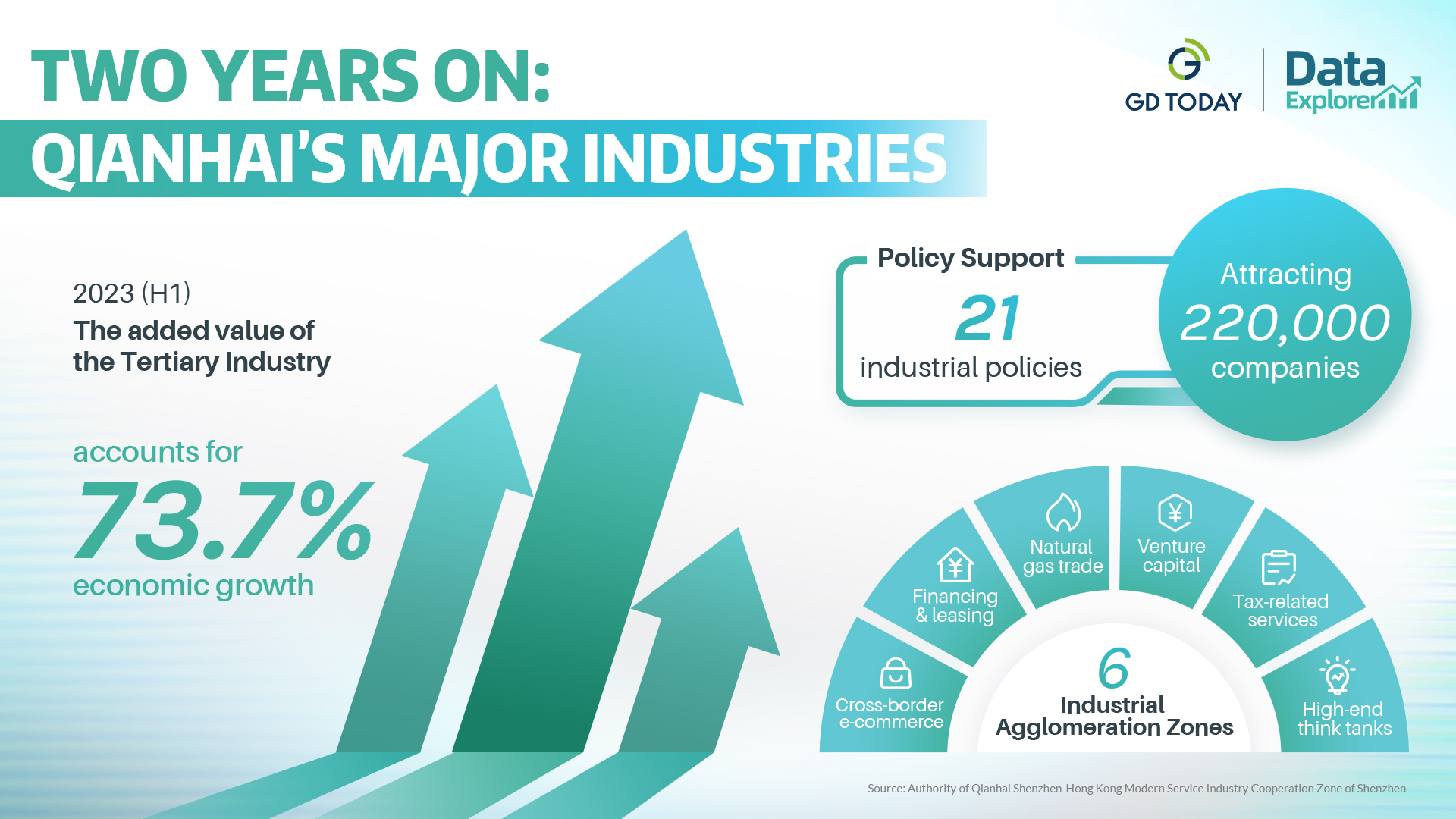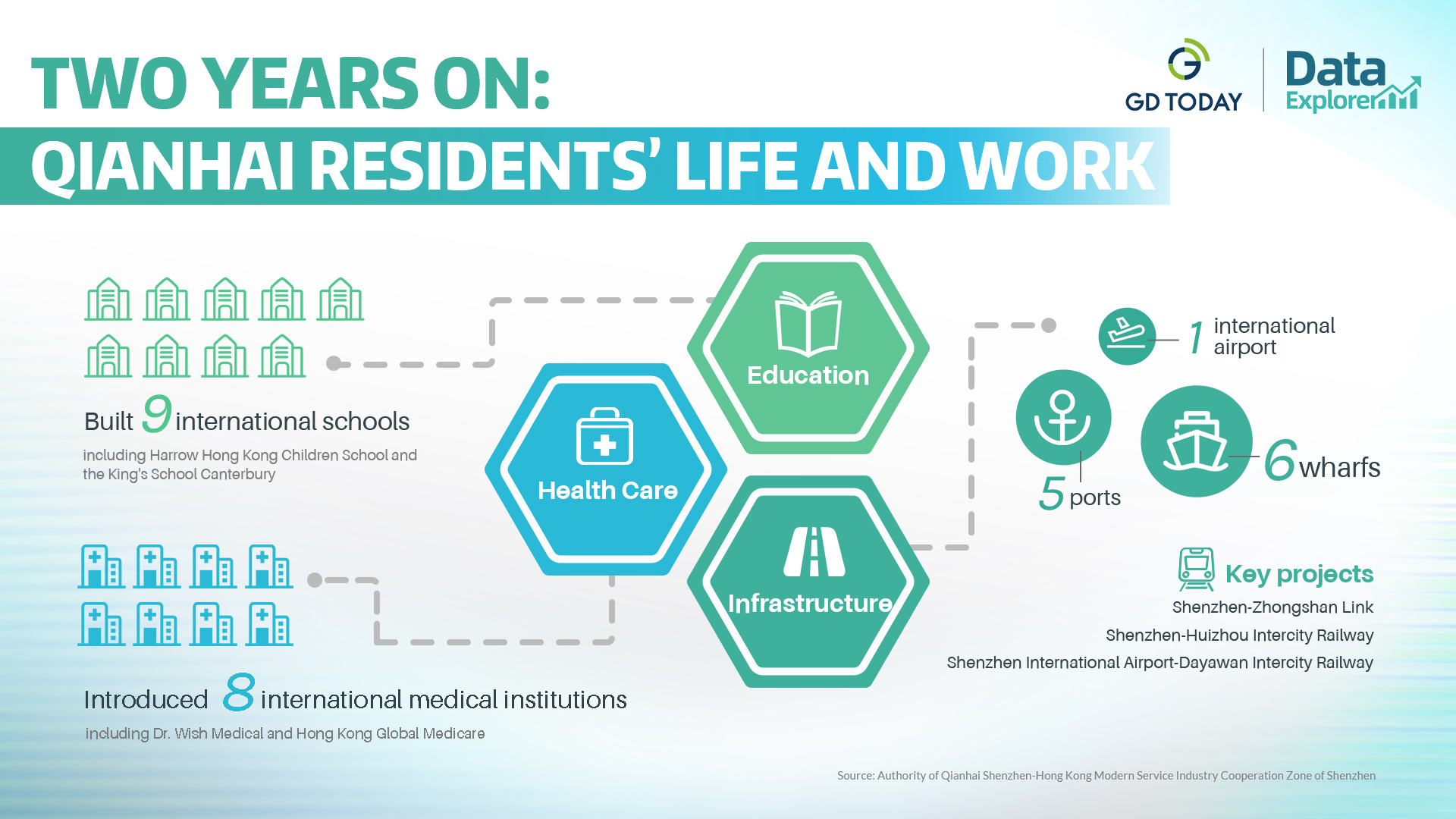 Related link:
Data Explorer | Guangdong's efforts in three cooperation zones - Hengqin, Qianhai and Nansha
Reporter | Fanny
Poster | Mia, Rina (Intern)
Editor | Wing, Olivia, Nan, Will, James