Over the past decade, Guangdong has witnessed substantial foreign trade growth with Belt and Road Initiative (BRI) partner countries. The province's import and export volume to BRI countries increased from 1.92 trillion RMB in 2013 to over 3 trillion RMB in 2022 for the first time, up 56.3 percent, according to the latest statistics released by the Guangdong Sub-administration of GACC.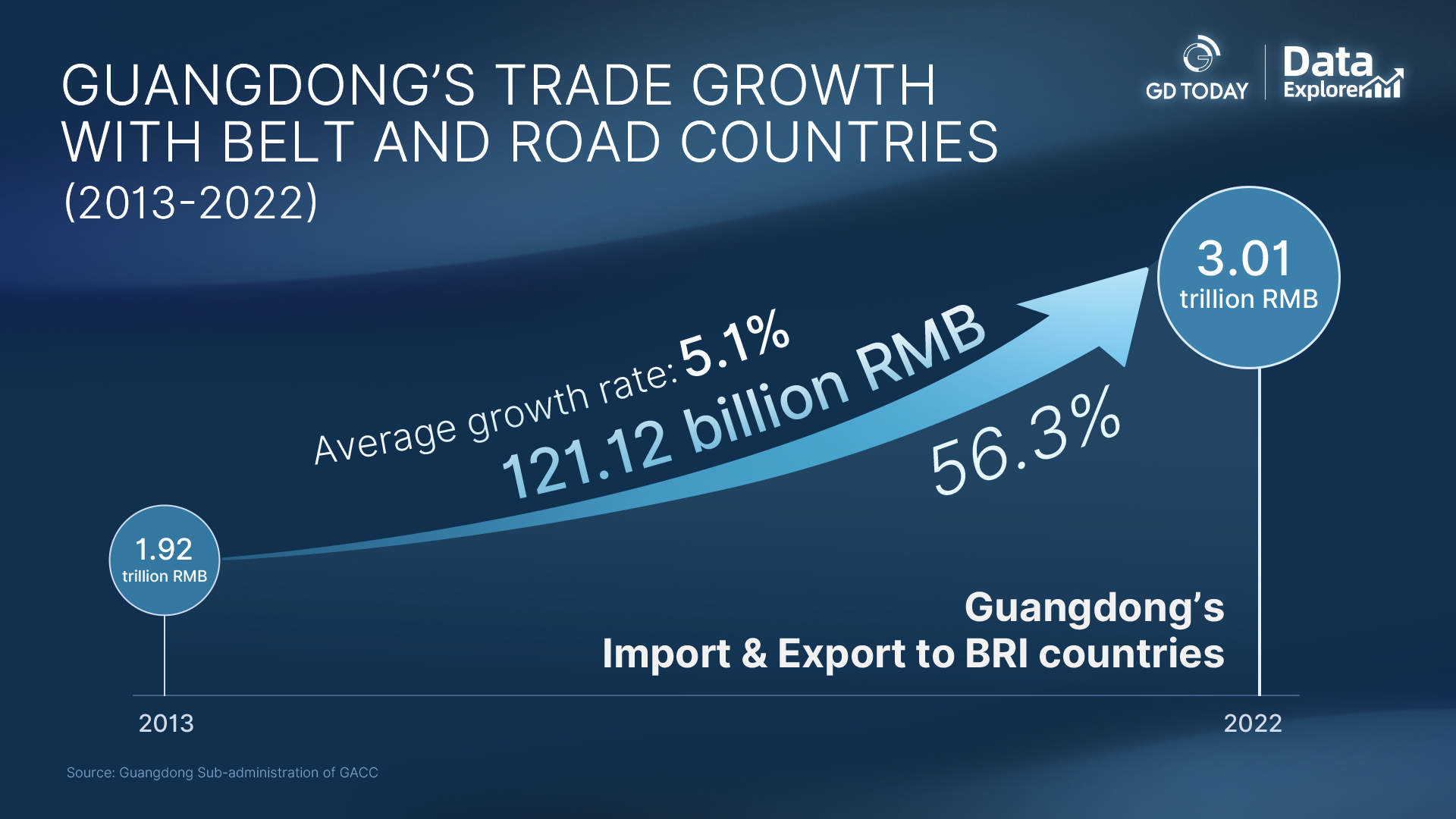 This year marks the 10th anniversary of the Belt and Road Initiative (BRI). And the third Belt and Road Forum for International Cooperation kicked off in Beijing on October 17.
From 2013 to 2022, Guangdong's imports and exports with ASEAN countries such as Vietnam grew rapidly. ASEAN has become the province's largest trading partner. The foreign trade volume rose from 634.33 billion RMB in 2013 to 1.35 trillion RMB in 2022, up 113 percent over the past ten years.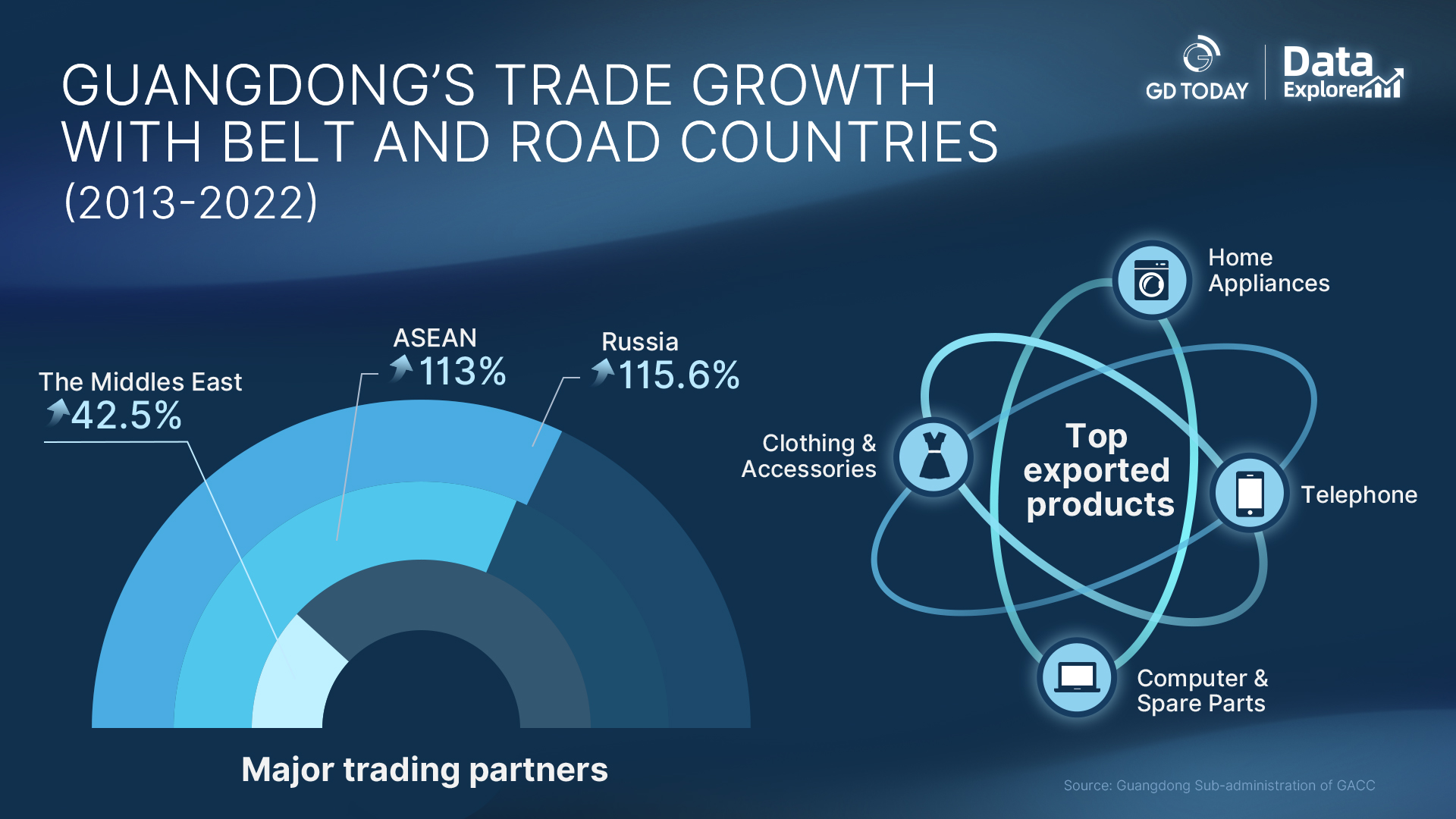 During the same period, the import and export trade with emerging economies like the Middle East and Russia went up 42.5 percent and 115.6 percent respectively.
From the perspective of commodity structure, exports have become more balanced. The four main exported products are telephones, home appliances, clothing and accessories, and computers and spare parts. At the same time, the export of new products including lithium-ion battery, integrated circuits and drones was up 1.7 percentage points 0.3 percentage points and 0.2 percentage points respectively.
Furthermore, the top three ports for the import and export in Guangdong are Shekou Port, Nansha New Port and Shenzhen Bay Port, with a growth rate of 144.5 percent, 552.2 percent, and 904.3 percent respectively over the past ten years.
In the first eight months of 2023, Guangdong's imports and exports with BRI countries registered 1.96 trillion RMB, up 3.9 percent year-on-year.
According to the GACC authorities, BRI has yielded fruitful results since its implementation and plays an important role in the trade facilitation for countries and regions along the route in the past decade.
Reporter | Fanny, Rina (Intern)
Poster | Mia
Editor | Olivia, Nan, Abby, Jerry