Guangdong's economy has maintained its recovery momentum with the implementation of favorable policies during the January to May period, according to the latest statistics released by the Bureau of Statistics of Guangdong Province.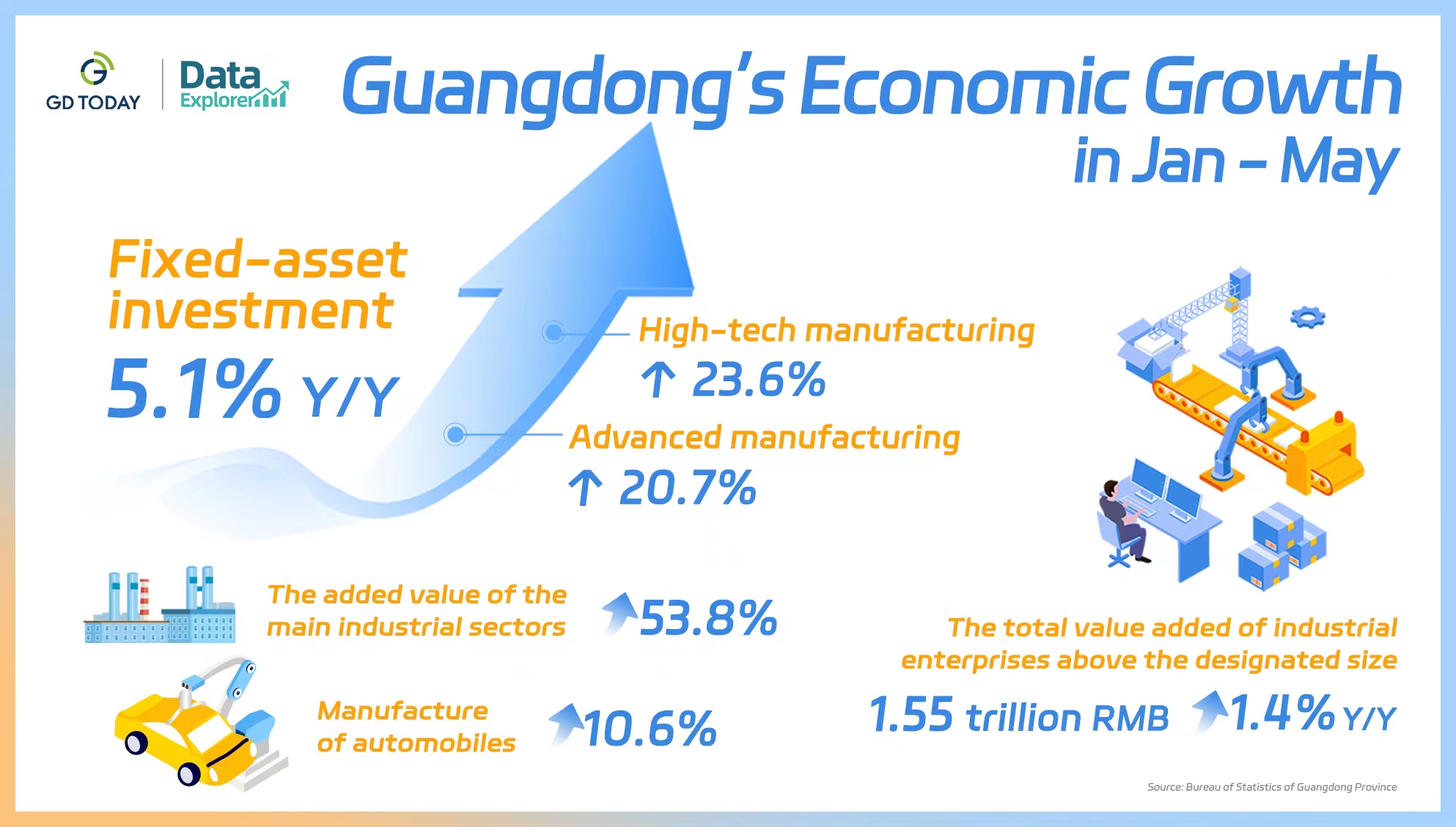 In the first five months, the province has made solid progress in boosting manufacturing growth, with its investment up 20.6 percent. The investment in new growth drivers grew rapidly, including a 23.6 percent increase in high-tech manufacturing and a 20.7 percent increase in advanced manufacturing.
Earlier this month, Guangdong released 22 policy measures to map out the high-quality development of the manufacturing industry and set the strategic goal of building the province into a manufacturing powerhouse by 2035.
It's widely believed that this investment growth will continue to inject greater impetus into the province as a manufacturing powerhouse.
During the same period, the province's fixed-asset investment witnessed steady growth, up 5.1 percent year-on-year. And the total value added of industrial enterprises above the designated size reached 1.55 trillion RMB, up 1.4 percent year-on-year.
The market sales also registered rapid growth, especially in online consumption and catering, with an increase of 15.8 percent and 31.7 percent, respectively.
In addition, the retail sales of grain, oil and food, as well as cosmetics by enterprises above the designated size, went up by 10.7 percent and 15.2 percent, respectively.
Reporter | Fanny
Poster | Mia
Editor | Olivia, Nan, Jasmine, James