Editor's note:
A group of female NPC deputies are dedicated to Guangdong's rural revitalization. They have brought into full play their wisdom, strength and technology, striving to improve the environment, industry, and people's life in the rural areas. On the occasion of the International Women's Day, GDToday and Nanfang Rural Newspaper launched a series "Go! Ms Farmer", recording GDToday host Alysa Kees's visit to counties in Guangdong and her exploration into the stories of three female farmers.
In the final episode, Alysa Kees went to Jiantou Town (涧头镇) in Guangdong's Heyuan and met with Xiao Limei, an inheritor of the technique of brewing Hakka glutinous rice wine, which is a provincial intangible cultural heritage. In a brewery tour, Alyse observed each process of making this signature wine in Hakka culture. She was impressed by how committedly Xiao and her team have delved into tradition and motivate female around her to join in. Alysa shared that, in her brief meeting with Ms Xiao, it was clear how hard she worked to preserve Hakka culture and the responsibility she took upon herself to provide opportunities for the women in her community.
Xiao Limei: Rice wine artist
In 1997, after graduating from South China Normal University with a degree in biology, Xiao Limei did not choose to stay in Guangzhou. She, instead, went back to where she was born and raised, Jiantou Town in Heyuan, with her husband. They dove into the traditional Hakka craft --- brewing Hakke glutinous rice wine, and started up their own winery.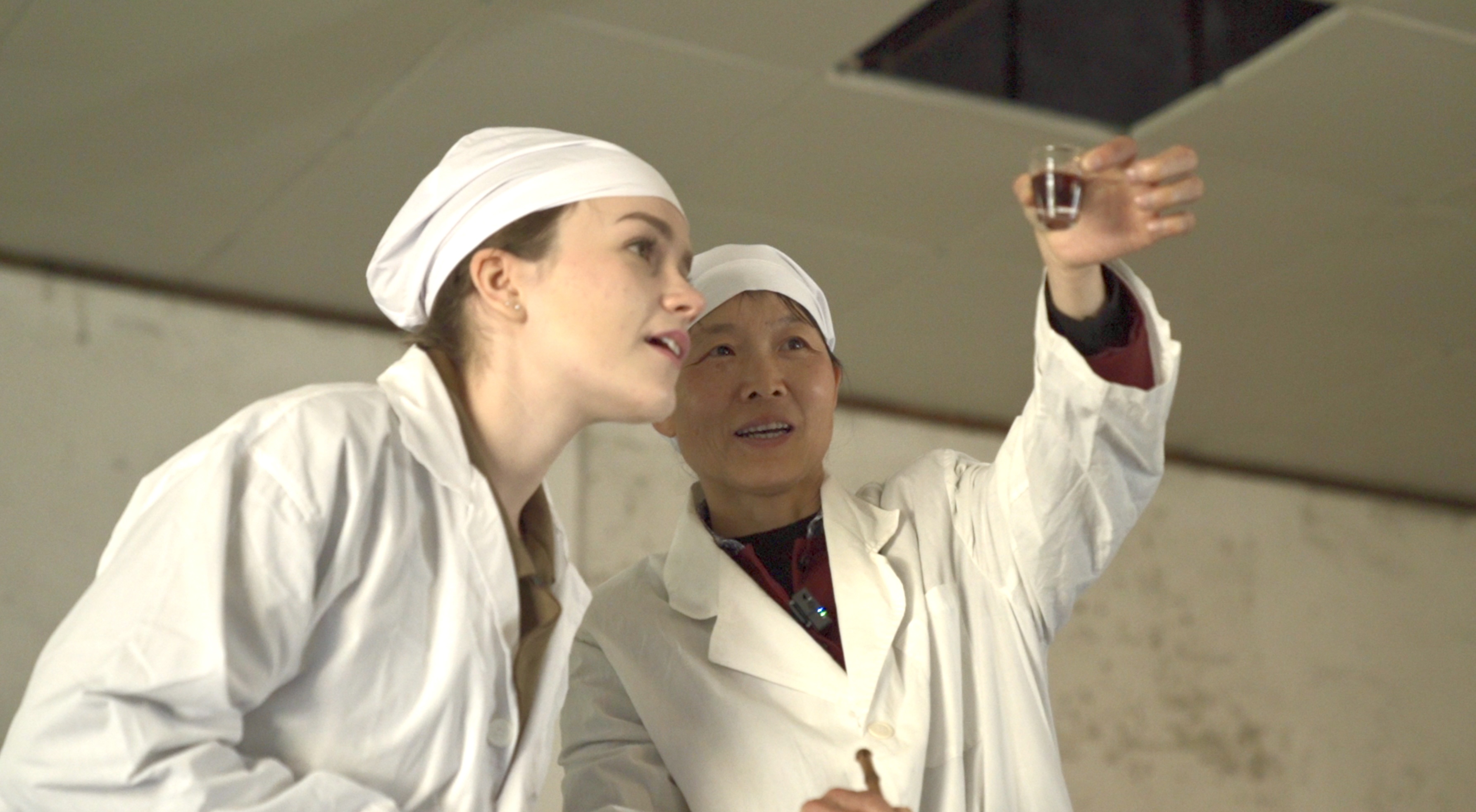 Nowadays, on the dinner tables in China, beer, red wine or Baijiu might be people's go-to choice. However, in places like Heyuan, Meizhou and Huizhou, where most people are Hakka, the Hakka glutinous rice wine has been their favourite for a very long time. It is widely used to serve guests on special occasions and helps Hakka females with recovery during postpartum confinement.
Xiao noticed that since each Hakka family tended to brew their own Hakka rice wine, the quality and taste varies from family to family. And those produced in rural area also have a relative short shelf life.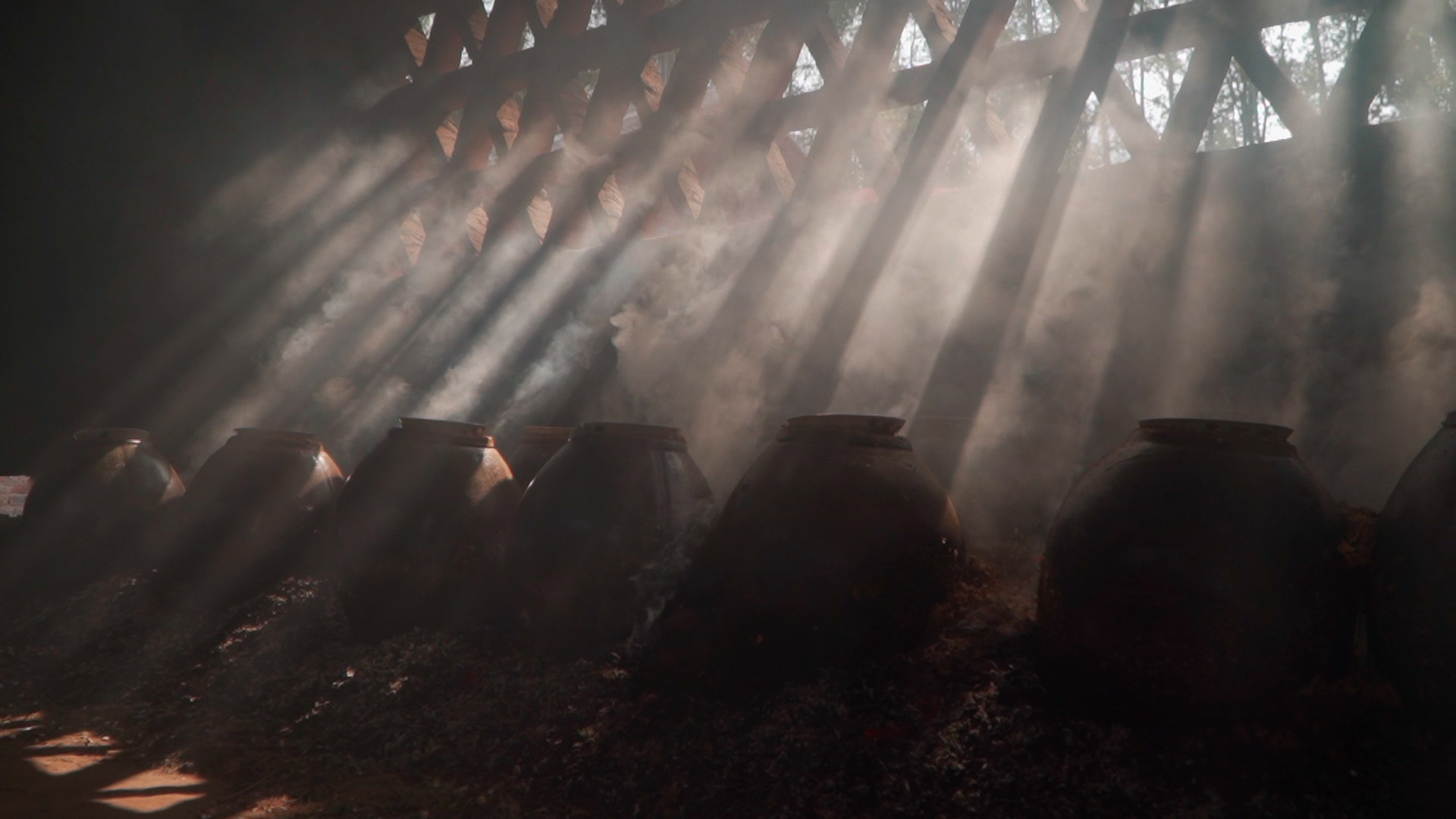 To optimize the quality of the final product, Xiao and her team, have carried out a series of studies in collaboration with Guangdong Academy of Agriculture Sciences on the cultivation of its raw material. Additionally, the production process of Hakka rice wine has also been standardized and refined with the help of studies on the prevention of rancidification. "Now we have wine stored for 5 years, 10 years or even 20 years in our cellar." Xiao proudly told Alysa during the winery tour.
Provide opportunities for woman in the community
Xiao has driven employment for local women as most of her staff are female. Recalled by a staff who has been on Xiao's team for over two decades, the winery back then consisted of only one workshop. "I have witnessed the expansion of this winery and diversification of our product."
In addition to brewing, Xiao and her team have reinvigorated Hakka culture by making traditional Hakka snacks, such as fried glutinous rice balls and rice cookies, which have become another important income source for her employees.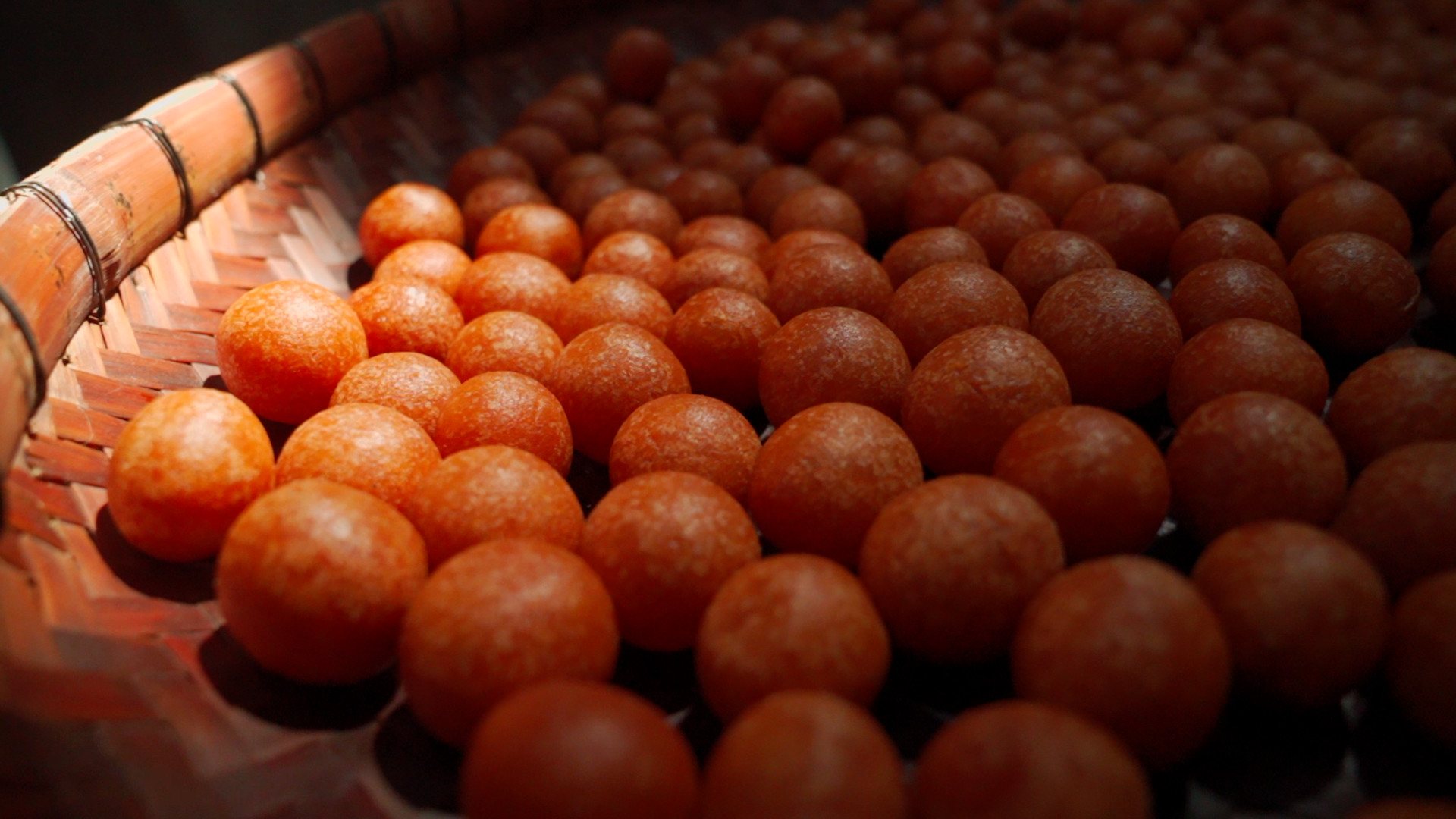 When asked about her future plans, Xiao shared that she and her team will continue producing more traditional snacks and attempt to sell them to a bigger market. She added, "Next, I also want to keep boosting the local employment, especially for women, and help them increase their income with what I have established here. And hopefully, they can gain a sense of accomplishment and bring more people in.
This year, Xiao was also elected as a deputy to the National People's Congress for the first time. She shared that she was very excited. "And my suggestions and proposals mainly focus on topics such as rural revitalization, inheritance and protection of intangible cultural heritage, caring for left-behind children, and women entrepreneurship." She added, "Making my own contribution to the promotion of high-quality development in Heyuan city is what I find most meaningful."
Presented by GDToday & Nanfang Rural Newspaper
Coordinator | Ouyang Yan, Zhang Ying, Zhou Xiaofeng, Mai Qianming
Planning | Hu Nan, Chen Jinxia, Bao Rui, Han Yuke
Reporter | Xiangxing Zeng, Huang Xinying, Han Yuke
Video | Qin Shaolong, Kerm
Host | Alysa Kees
Poster | Wang Yue
Special thanks to Heyuan Dongyuan Sanhong Glutinous Rice Specialized Cooperative