French President Emmanuel Macron is conducting his offcial visit to China from April 5 to 7. Guangzhou, the capital city of Guangdong Province is his final destination of the visit.
This is the third time that the French President visits China and first time he visits Southern China.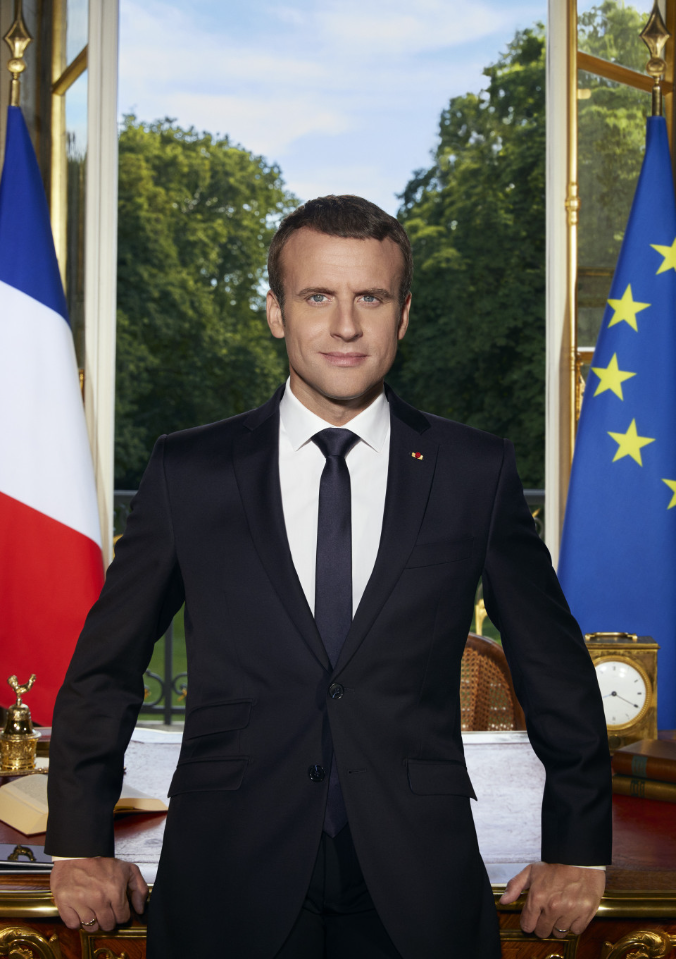 French President Emmanuel Macron.
According to China's ambassador to France Lu Shaye's interview with Nouvelles D'Europe, the delegation comprises Former French Prime Minister Jean-Pierre Raffarin, President of French Constitutional Council Laurent Fabius and more than 80 representatives from political circles, cultural circles and enterprises.
"The direct conversation between Europe and China, especially between France and China, is important for formulating international rules to tackle with global issues," said Justin Vaïsse, founder and director general of the Paris Peace Forum with GDToday.
Analysts believe the French President's visit to China and the province of Guangdong sends a clear signal that both French and the European Union (EU) think highly of the role of China in global affairs, as well as showing that they would not be "decoupling from China" in the post-pandemic period with the latest industrial and technological trends.
Macron's visit highlights the role of China in solving Ukraine Crisis
Following Germany Prime Minister Olaf Scholz, Spanish Prime Minister Pedro Sánchez, Macron is the third leader from Europe who visited China in this year.
According to Ambassador Lu, the key topic of President Macron's visit would be "the international and regional issues that both China and France are concerned".
To solve the Ukraine Crisis peacefully, the Ministry of Foreign Affairs of China published "China's Position on the Political Settlement of the Ukraine Crisis" on February 24, stating its position on the political settlement of the crisis.
Before setting off to China, the French President had a phone call with the US president Joe Biden. In the conversation, he urged the US President to cooperate with China and end the Ukraine Crisis as soon as possible.
The "Ukraine Crisis is an important issue, which is at the top of diplomatic agenda," said Justin Vaïsse, Founder and Director General of the Pairs Peace Forum with GDToday.
He believes that the China's 12-point proposal is an important document for resolving the crisis with important principles to prevent the situation from getting worse, including territorial integrity, protecting children and reducing strategic risks.
Wang Yiwei, Professor of Remin university said in a previous interview with GDToday that the French President stressed the EU's independence, which means the EU should not follow the US in all-round, including adopt a hostile attitude towards China.
In his opinion, President Macron and the EU think highly of China's role in solving the conflict between Russia and Ukraine, as Iran and Saudi Arabia agreed to resume diplomatic relations and reopen embassies in each other's countries after four days of Chinese-mediated talks in Beijing in March.
France aims to discover more cooperation rather than decoupling from China
Although the detail of the French President's visit has yet been disclosed, in accordance with Ambassador Lu, climate change, green technology and innovation will be key topics.
Negotiated by 196 parties at the 2015 United Nation Climate Change Conference at Paris, the Paris Agreement requires states parties to keep the rise in mean global temperature to well below 2℃above pre-industrial levels, and preferably limit the increase to 1.5℃, emissions need to be cut by roughly 50 percents by 2030.
However, due to the sanctions on Russia's natural gas, most European countries have restarted using coal power, which might delay the progress of the agreement.
"The EU expects to deepen cooperation with China in green technology," said Wang.
He pointed out that while the world is accelerating the carbon-neutral process, EU countries have to consider energy transition and reduce their dependence on Russian energy, especially since the Nord Stream pipelines were damaged by unknown parties.
At present, China's photovoltaic industry has a complete supply chain and supportive environment, and its global market share of the output from this industry has exceeded 70 percent.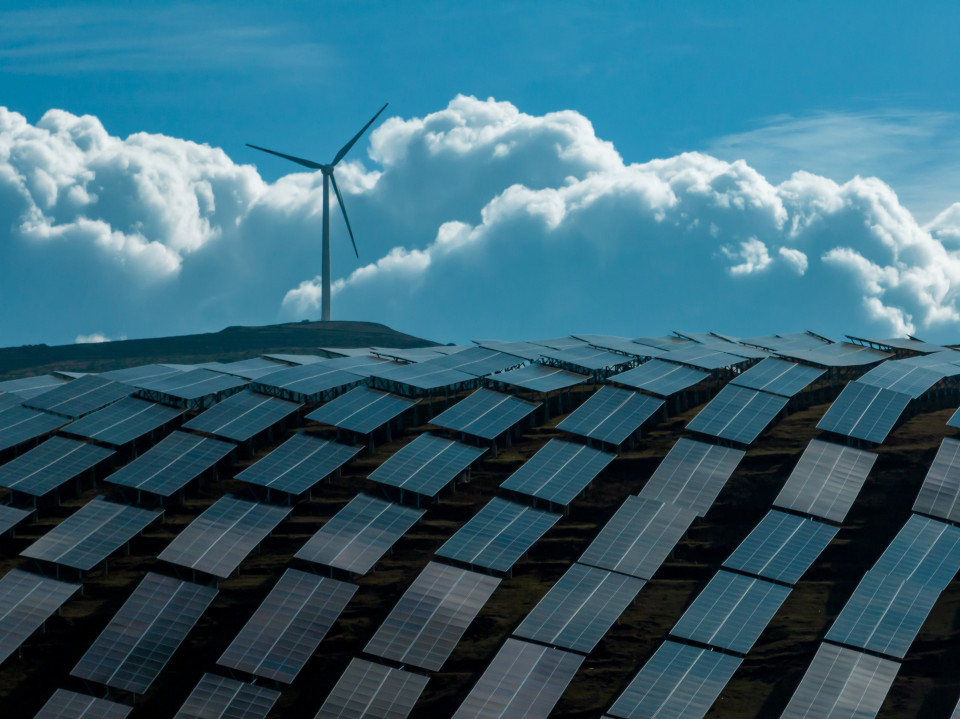 Photovoltaic panels in China.
"We need to decrease the emission of CO2," said Vaïsse. "The large, massive production of solar panels with low cost is good for the world."
Furthermore, the EU has announced to ban fuel vehicles by the end of 2035. Ambassador Lu indicated that the cooperation in New Energy Vehicle (NEVs) will be the spotlight of the two countries.
China has produced over 7 million NEVs in 2022, while selling nearly 6.9 million, which has topped the world 8 years in a row.
NEV brand BYD, a famous car manufacturer based in Guangdong's Shenzhen, has sold NEVs to Norway, Belgium, Germany and other European countries.
BYD also declared to set up a factory in Europe and first "made in Europe" NEVs are expected to roll out of the assembly line by 2025.
According to Ambassador Lu, trade between China and France had reached more than 100 billion euro, up 14.6% year-to-year, which sent a clear signal that "decoupling from China" is not an option.
During the visit, both two countries will sign a series of agreements, including aerospace, civil nuclear energy and agriculture.
"If you look at the business confidence survey we have, most of the companies would like to stay in China,"said Klaus Zenkel, Vice President of the EU Chamber of Commerce in China in an interview with GDToday.
He concluded that it is normal for big multinational companies to set up branches in Southeast Asia. It does not mean that they will leave China.
"The companies need their supply chain to be more flexible and have a plan B for their manufacturing," he stressed. "China's economy is huge and the consumer market and the channels are very well-established."
The connection between France and Guangdong
According to Mao Ning, spokesperson of the Ministry of Foreign Affairs of China, the French President will visit the city of Guangzhou on April 7. This is the first time that a sitting French President visits the province of Guangdong.
Ambassador Lu indicated that President Macron has a tradition of visiting other places during his visit to China. In his previous visits, he has visited Xi'an and Shanghai. Lu believes that Macron's visit to other region in China can broaden his understanding to China's development and deepen bilateral cooperation in various fields.
Statistics show that Guangdong accounts for 20 percent of the bilateral trade between China and France.
It is widely believed that Macron's visit to Guangzhou aims to explore potential cooperation in the Guangdong-Hong Kong-Macao Greater Bay Area (GBA).
"The Greater Bay has strong potential to grow and many companies from EU have already worked together with local companies in the GBA." said Zenkel.
As two of the countries who own advanced civil nuclear technologies, France and China have launched a series of cooperation in the field of civil nuclear in the past 3 decades.
For example, the Electricite de France (EDF) has involved in the construction of Daya Bay Nuclear Power Plant for providing technologies in 1987. In 2009, both China Guangdong nuclear power group (CGN) and EDF have jointly established Taishan Nuclear Power Plant, the biggest nuclear power plant in Guangdong so far.
In 2009, in the presence of the then prime ministers of China and France, the Sun Yet-sen university and FINUCI from France signed a cooperation agreement and built the Institut Franco-chinois de l'Energie Nucléaire (IFCEN) together.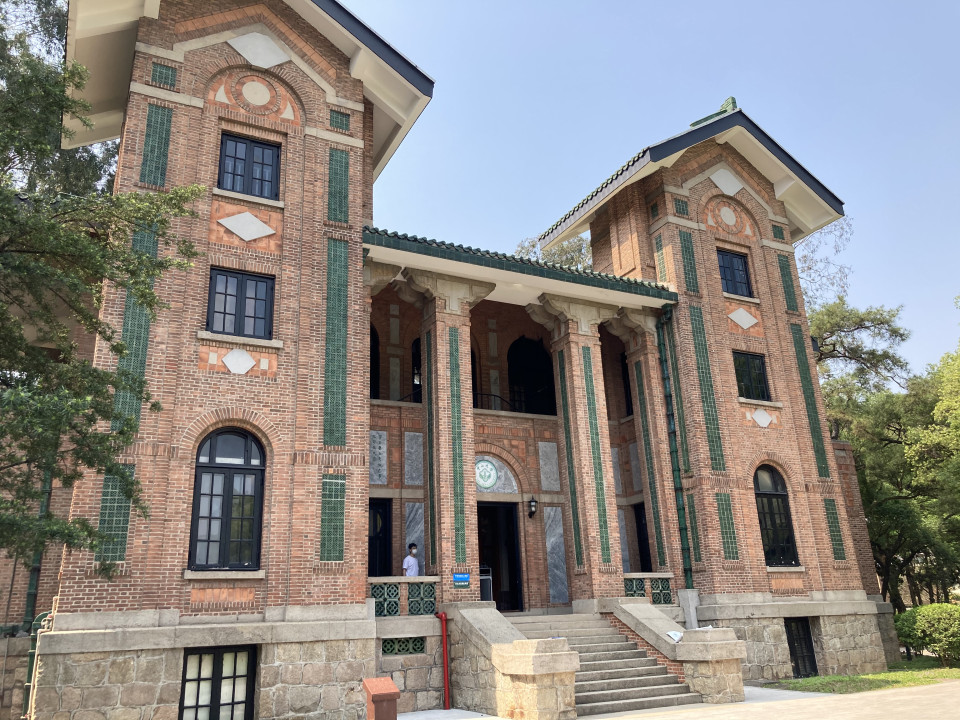 Sun Yat-sen University.
In cooperation with China Guangdong nuclear power group (CGN), Areva, Electricite de France (EDF) and Bureau Veritas, the students in IFCEN will accept a six-year program in nuclear engineering and obtain a Master degree which is recognized in France and Europe.
According to the introduction of IFCEN, over 300 professional masters who all passed accreditation by CTI (Commission des titres d'ingénieurs) and EUR-ACE (Accréditation des formations d'ingénieurs en Europe). 80 percent of them devoted themselves to the nuclear industry.
Furthermore, more and more companies from France have settled down in the province of Guangdong, including Airbus, Sanofi and Valeo.
Zenkel pointed out that European companies chose to set their branches in Guangdong not only for export, but also aiming Chinese market.
"European enterprises like the business environment in Guangdong Province," said Zenkel. "It is one of the friendliest in all of China."
Reporter | Steven, Jasmine, Lydia Liu, Li Fuying (intern), Zhang Xiao (intern)
Editor | Wing, Jerry