"China's development is a great inspiration to many of us from developing countries in general and Africa in particular. No other country in the world today gives hope to those still struggling with poverty and economic backwardness than China," said Fredrick Mutesa, secretary general of the Zambia-China Friendship Association, in a recent interview with GDToday.
Mutesa accompanied Hichilema on the president's first state visit to China from September 10 to 16. "The visits to the three provinces of Guangdong, Jiangxi, and Fujian have been eye-openers. Reading about China's achievements is one thing, and seeing them is another," Mutesa said.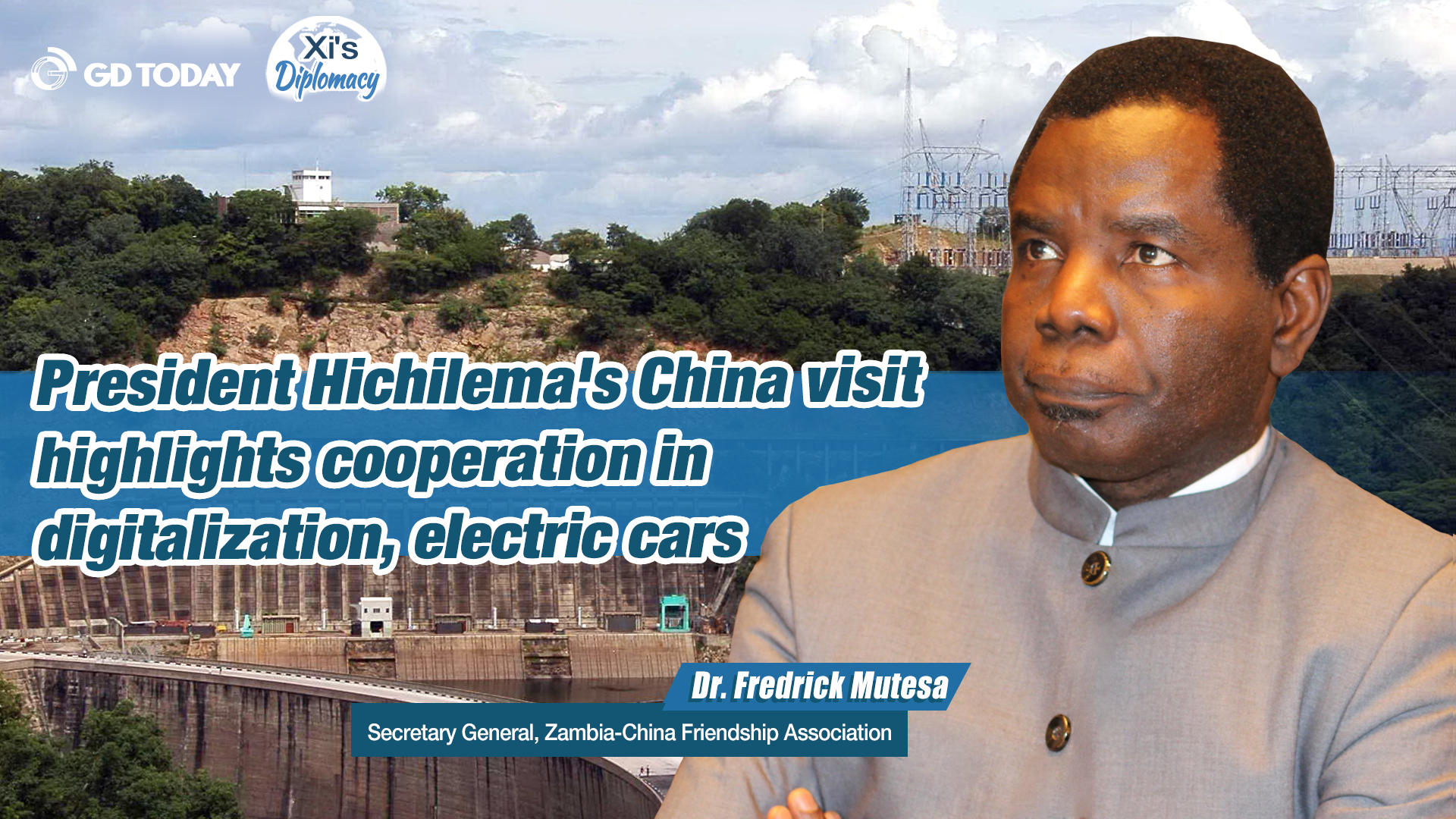 "Hichilema's China visit to seek solutions to Zambia's development challenges"
Mutesa told GDToday that during the week-long tour of China, Hichilema sought to learn the history and background of China's development, the strategy that laid the foundation of modern China, as well as the cutting-edge technological development of the country in such fields as digitalization, electric vehicles manufacturing, and afforestation. "The three provinces afforded him these opportunities."
Mutesa said that the Zambian delegation has learned two lessons when retracing the steps of China's progress. "We have seen for ourselves what it means to put people at the centre of development," he furthered, "Another important lesson is that each country must adopt a development strategy which suits its own peculiar conditions. We believe this is the essence of the path of socialism with Chinese characteristics."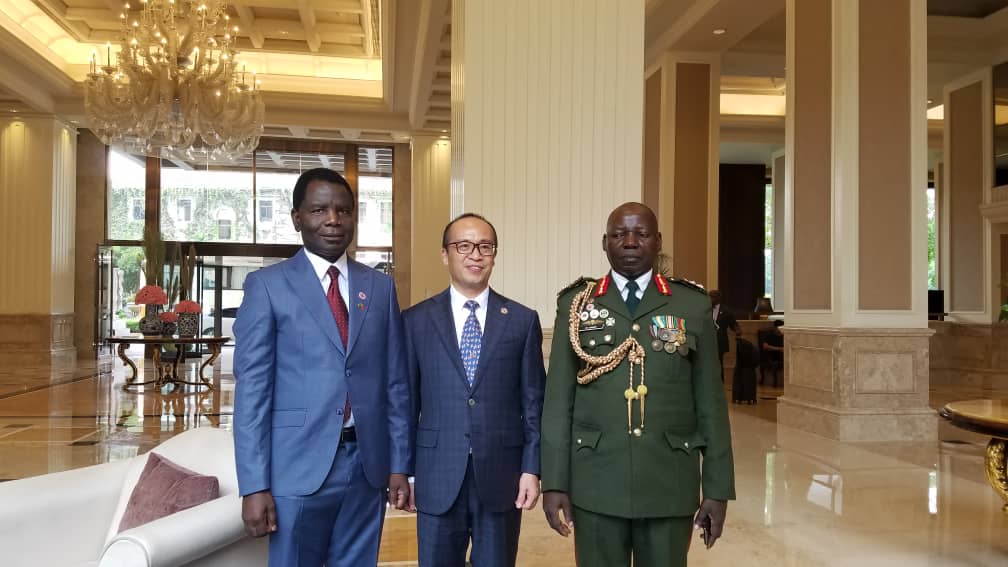 Fredrick Mutesa (left) in Fujian province on September 14. (Photo provided to GDToday)
"President Hichilema is also seeking practical solutions to development challenges confronting Zambia. He is looking for affordable capital and technology and offering Zambia's natural resources, particularly strategic minerals that are driving the global economy today, such as copper, nickel, cobalt, manganese, and lithium," Mutesa noted.
In Shenzhen of Guangdong province, the delegation's first stop in China, Hichilema visited Chinese electric carmaker BYD, internet giant Tencent, and technology firms Huawei and ZTE.
"Huawei and ZTE are already in Zambia. President Hichilema wants to deepen and broaden existing economic relations. There are other companies like electric vehicles and battery manufacturing companies that utilize the raw materials that Zambia is richly endowed with. President Hichilema wants to harness the comparative advantage of both countries for win-win results," Mutesa elaborated.
"BRI projects, a major impetus to Zambian economy"
On September 15, the heads of state of China and Zambia announced the elevation of the bilateral relations to a comprehensive strategic cooperative partnership, and witnessed the signing of a number of bilateral cooperation documents in areas including Belt and Road cooperation, green development, digital economy, investment cooperation, inspection, and quarantine.
"President Hichilema is keen to consolidate and further strengthen the all-weather friendship between China and Zambia. Zambia is a leading destination for Chinese investments in Africa. President Hichilema understands this and wants to expand the cooperation," Mutesa said.
He noted that the Belt and Road Initiative (BRI) has positively impacted Zambia's economic development. "The Chinese-built hydropower plant, Kafue Lower Gorge Power Station, is now fully operational and has eased Zambia's electricity shortage. It is also contributing to the southern African region's energy needs."
"President Hichilema's government has also concluded several private partnership projects with Chinese construction companies to upgrade Zambia's road infrastructure, such as the Chililabombwe-Kasumbalesa road, connecting Zambia to the Democratic Republic of Congo, and the approximately 327 km Lusaka-Ndola dual carriageway, scheduled for completion in 2026. There are also projects in the water supply and sanitation sector, including the Kafulafuta Dam and the Kafue Bulk Water Supply Project," Mutesa elaborated.
"These projects under the BRI are giving a major impetus to the Zambian economy and improving the welfare of its people," he said.
For future China-Zambia cooperation, Mutesa told GDToday that Hichilema's China visit has emphasized collaboration in the digital economy, electric vehicles, and green economy. "Traditional areas of cooperation, including mining, agriculture, and energy, have also been prioritized. Tourism is another. These are ahead with great potential for cooperation between the two countries," he noted.
Reporter | Lydia Liu, Wang Ziqing (intern)
Poster designer | Lu Lu
Editor | Wing Zhang, Steven Yuen, James