Since China's COVID-19 policy was updated, Hengqin and Macao have witnessed the recovery of their consumer markets in the cultural and tourism industries. Flower markets opened for the New Year's celebration, and streets were bustling with life that have created increasingly stronger festive vibes. Hengqin is resuming its vitality.
Cultural and tourism industries get a fresh start
As the epidemic is being placed under control, many citizens have planned to travel during Spring Festival. Cultural and tourism attractions are ready in Hengqin to embrace new commercial opportunities arising from the implementation of the new policy.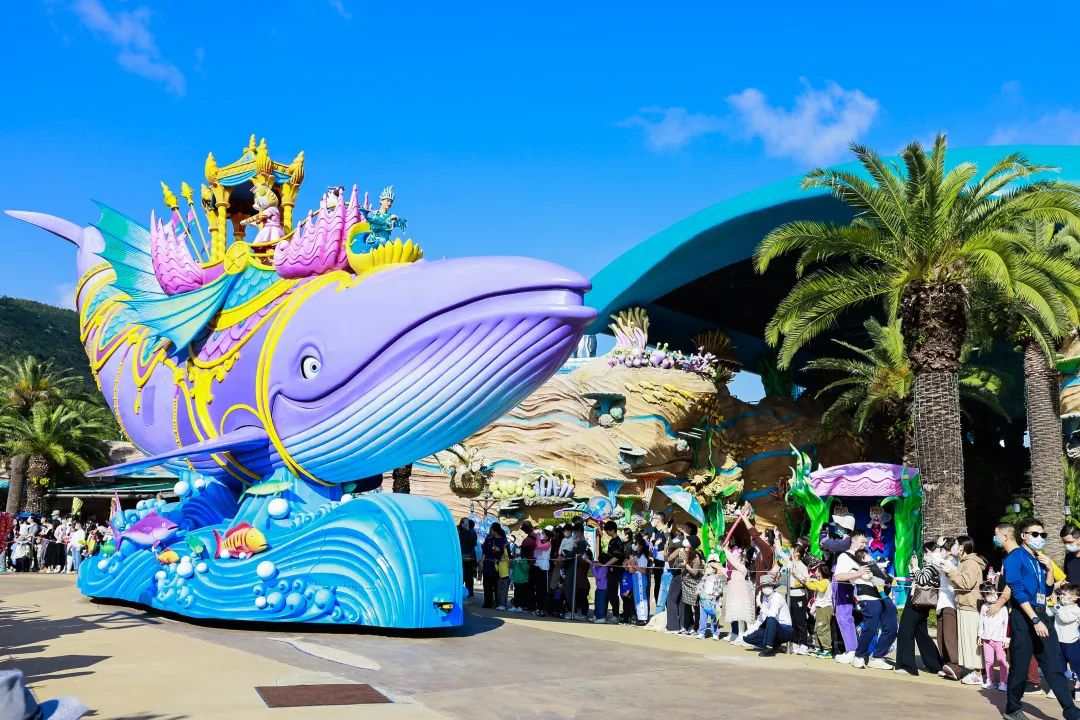 For instance, the Chimelong International Ocean Resort reopened the Chimelong Circus Hotel on January 13 to accommodate visitors during the New Year holiday. A special New Year firework show will burst forth on January 20. Dragon and lion dance performances will be presented at the Ocean New Year's Parade from January 22 to 28. Visitors to the parade may get a chance to board the mammoth floats and enjoy the parade from a perfect perspective.
According to the representative in charge of the Chimelong International Ocean Resort, as of January 15, the booking rate of tickets to all parts of the resort during Spring Festival reached about 70% of that in 2019, and hotel occupancy has been estimated to be the same as the 2019 level.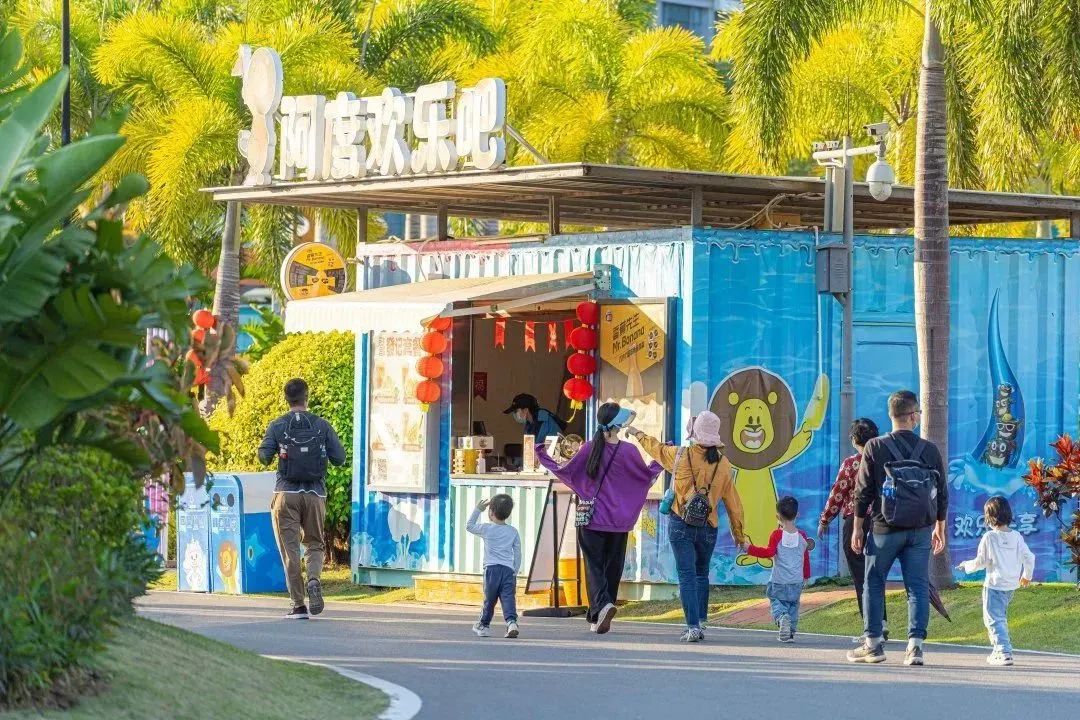 "Fantastic New Year's Adventure" activities will be held in Sumlodol Hengqin Camping Town. Under the theme of "Dream Big and Have Fun", a series of traditional New Year's celebrations will be offered, such as a special record after visiting major attractions, fortune gifts sent by the God of Wealth, New Year's Red Packet Wall, and New Year's campfire party. All of these memorable activities carry special New Year's greetings to visitors.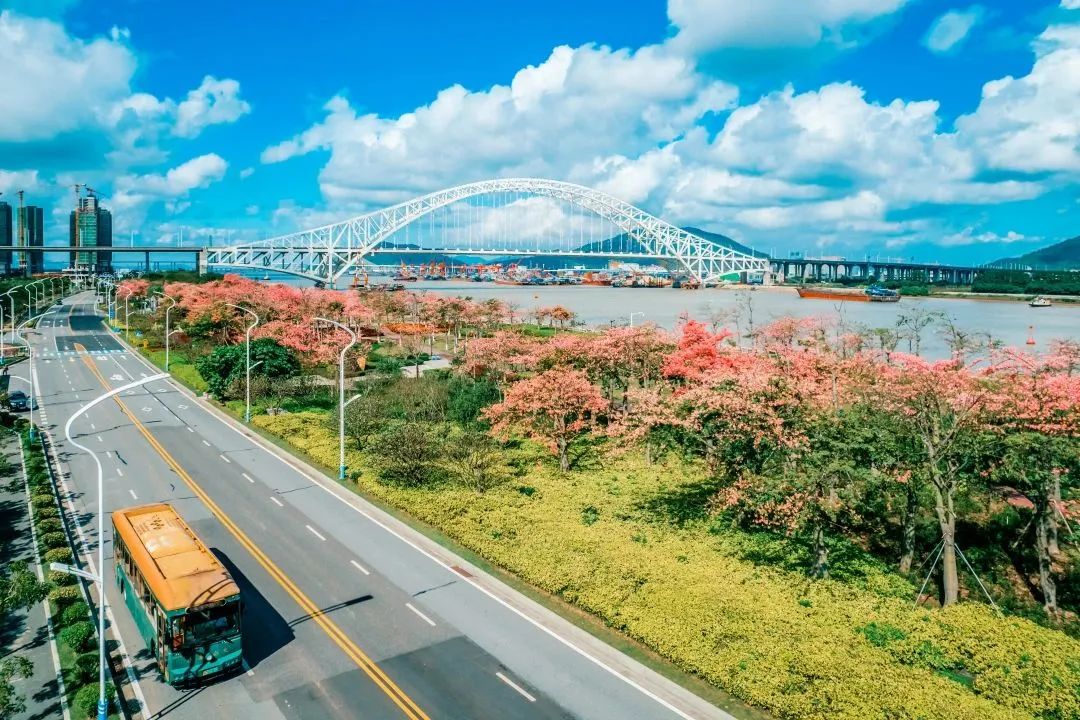 Other themed activities will be launched starting January 16 in the Hengqin Flower Corridor, Rowing Park on the Tianmu River, and other public cultural and tourism establishments. Residents from Hengqin and Macao and other visitors are welcome to receive free Spring Festival couplets, experience DIY, and watch flash mob bands. There are a variety of ways for people to gather and celebrate the Lunar New Year.
Lin Yanjie, head of the Culture, Tourism, Exhibition, and Trade Division of the Economic Development Bureau, said, "The 'Tour of Hengqin' event was held in Macao and vouchers, worth a hundred million RMB were distributed to residents in Macao and other GBA cities. By doing so, we want to encourage more people to visit Hengqin during Spring Festival and boost the recovery of local tourism and the retail sales economy."
Enhancing people exchanges after the border resumption
Over the past week and since the adjustment of border crossing measures at Zhuhai-Macao and Zhuhai-Hong Kong ports, Hengqin has been hit by a rapidly increasing inbound and outbound passenger flow. The cross-boundary link is congested with travelers and the underground parking is inadequate. The region has been surrounded by a busy and joyful atmosphere.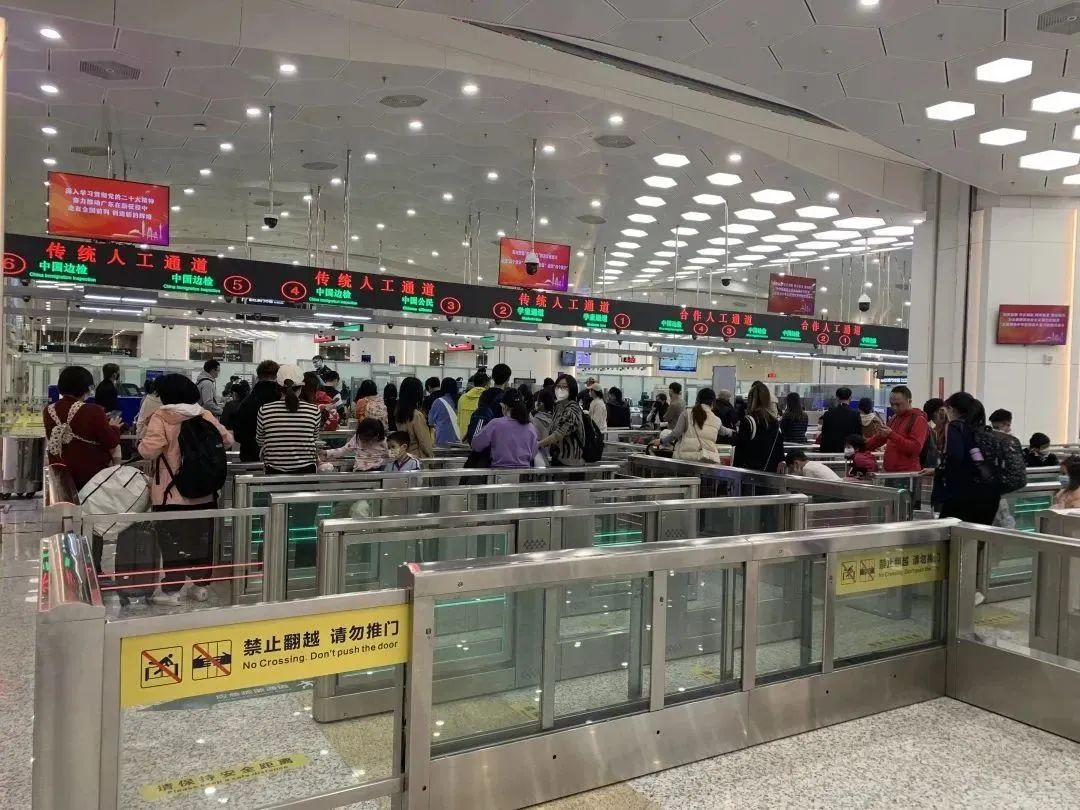 According to the Hengqin Immigration Inspection statistics, since January 8, the number of customs clearances in Hengqin Port reached nearly 270,000 person times and 27,000 cars with Hong Kong or Macao license plates passed, about 34,000 person times per day on average.
At 13:00 on January 14, visitors carrying packages crossed the drop-off area, gathered at the entrance of the Outbound Hall, and scanned the QR code to fill in a new version of Health Declaration. The pace of life has accelerated as people shuttle between Hengqin and Macao freely, just the way it was three years ago.
Ms. Zhao, from Guangzhou, is one of the visitors traveling to Macao. She has not been there for about two years, but she commented, "I will keep a close eye on the new changes in Macao and take some New Year's presents back for my family."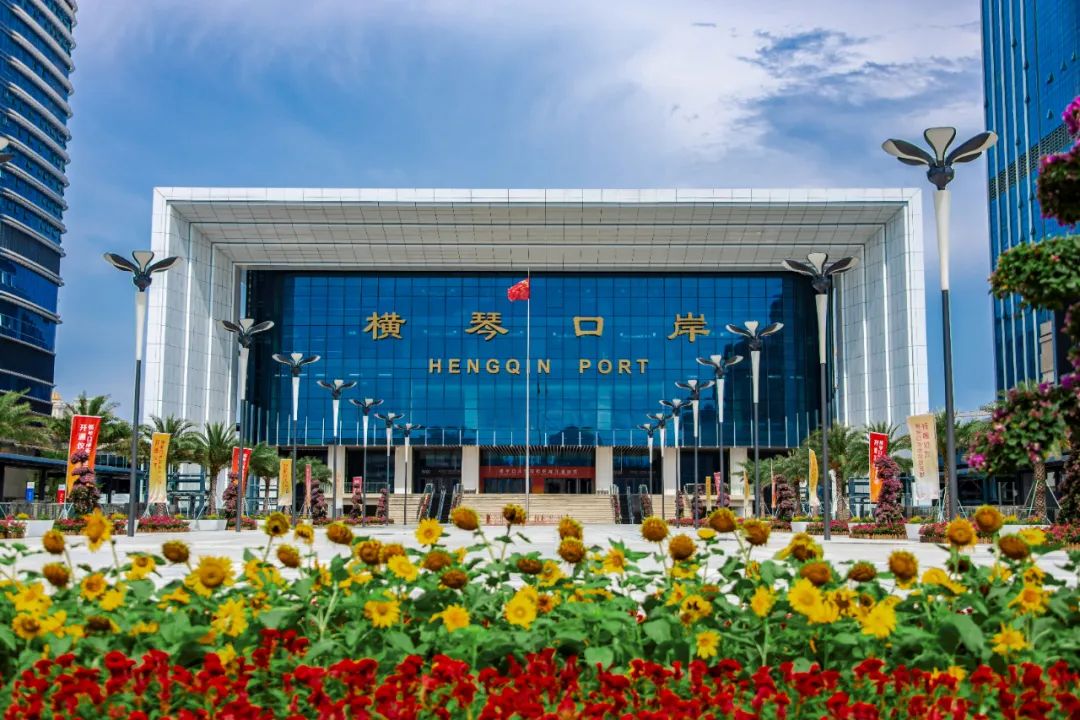 As the Chinese New Year draws near, Hengqin Port has been decorated with red ornaments and immersed in strong festive vibes. A special pop-up market from Macao has opened in the atrium of the port to sell characteristic Macao souvenirs, such as desserts, candies, snacks, guitars and other instruments, New Year flowers, etc.