With the temperature getting warmer, the busy spring ploughing season is in full swing. Have you ever seen farmers planting rice seedlings in a terrace? Do you want to try to plant them by yourself in the field? Come to Oujia Terrace, which is a great opportunity for you to travel away from the downtown to immerse into nature!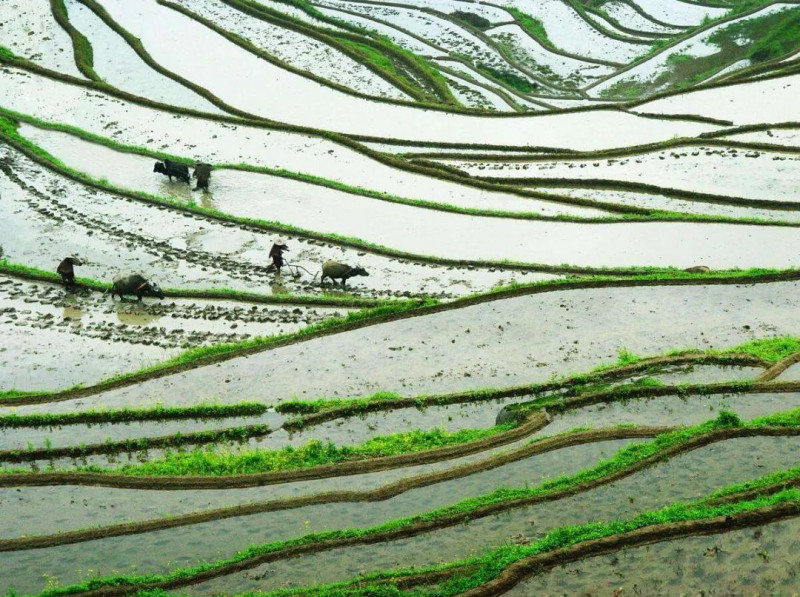 (Photo: Oujia Terrace)
As of April 29, Oujia Terrace will be open to the public at designated times with a variety of activities to have fun at the terrace, such as rice transplanting and fishing in the fields.
Importantly, enjoying the local delicacies is also one of the most essential parts among all the activities. In Oujia Terrace, you can taste a host of authentic cuisines such as glutinous rice cake and bamboo-made dishes.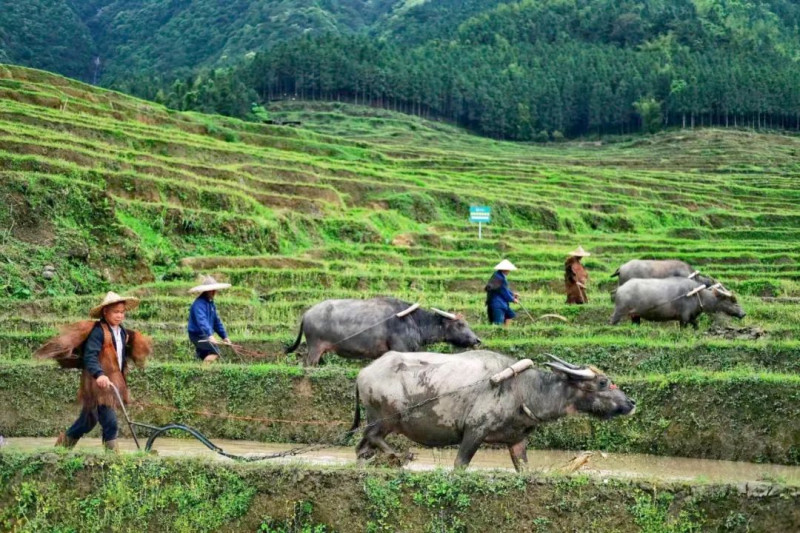 (Photo: Oujia Terrace)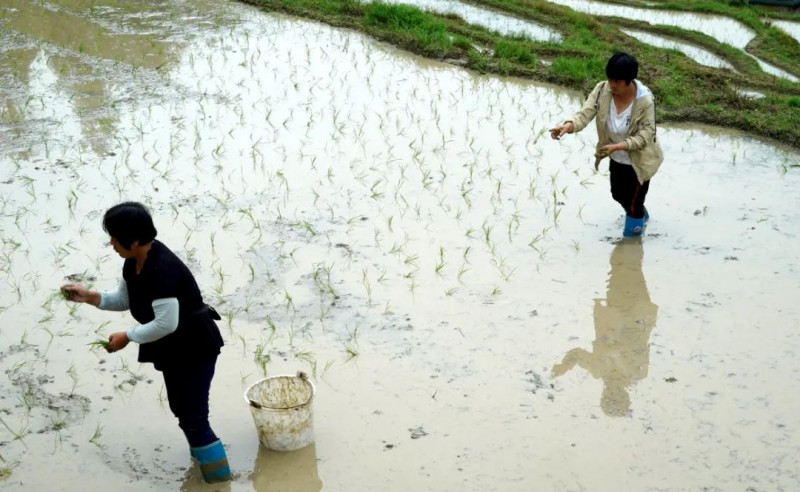 (Photo: Oujia Terrace)
Regarded as a 3A national scenic spot and Guangdong's largest terrace, Oujia Terrace is located at the Oujia Village, Taibao Town, Lianshan Zhuang and Yao Autonomous County, Qingyuan, Guangdong. Specifically, it stands at the foot of Dawu Mountain, with an altitude of 400 to 800 meters, the highest of Lianshan County.

As a natural oxygen bar, Dawu Mountain has four distinct seasons with an average annual temperature of 18.9°C. A forest coverage rate of 93 percent and a high content of negative ion provide the organic paddies with a favorable environment to grow in the terrace.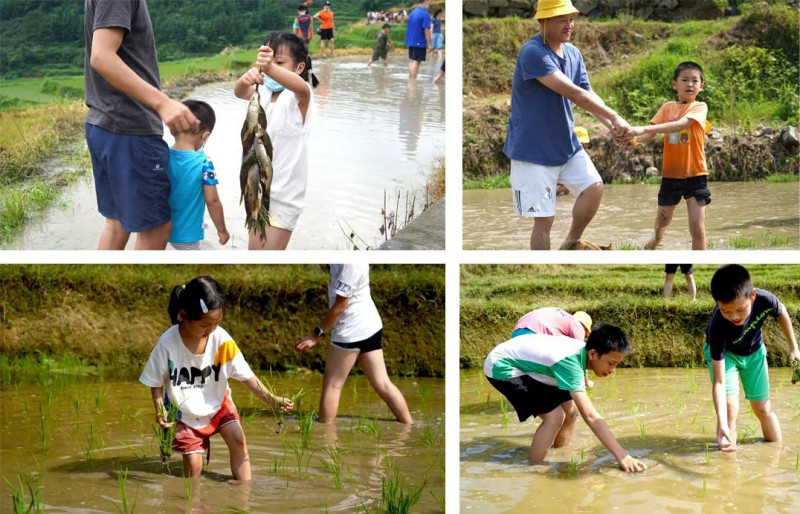 (Photos: Oujia Terrace)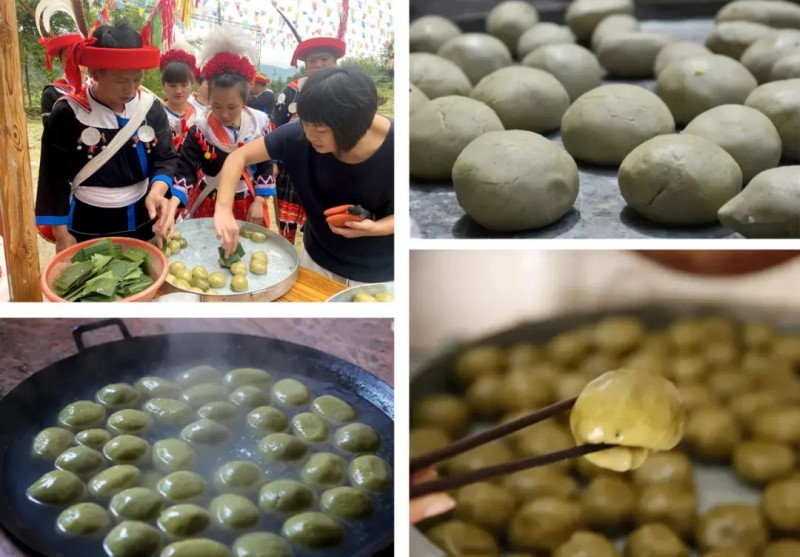 (Photos: Oujia Terrace)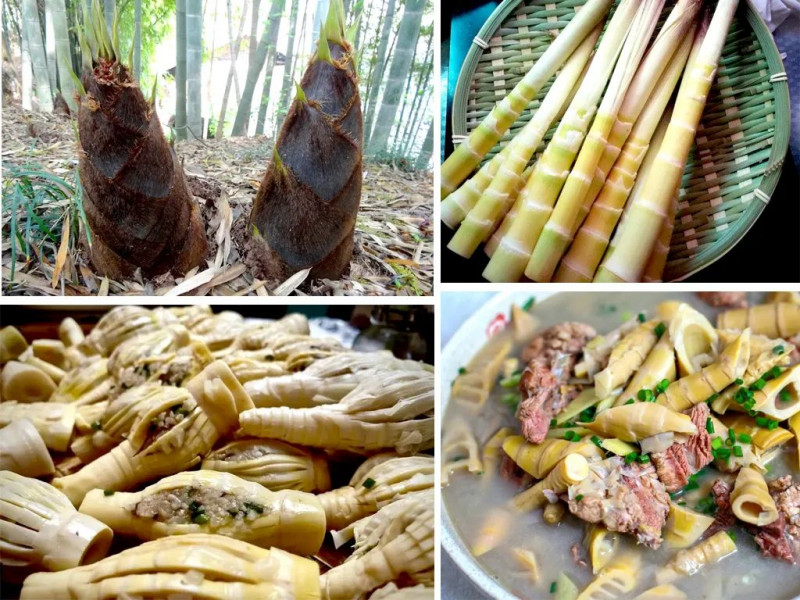 (Photos: Oujia Terrace)
Oujia Terrace is inhabited by two ethnic groups, Zhuang and Yao, with unique costumes and lifestyles. It also features various B&B, inns and farmhouses as well as an array of natural ingredients such as fish cultivated in the paddies, ducks, teas and homemade wines.

Apart from the spring ploughing season, you can also visit the terrace at other times in a year. In the early summer in May, flocks of glowworms can be seen fly around the terrace with the azaleas getting into full blossom and the seedlings waving in the wind. In September and October when the paddy rice ripens, the whole terrace is covered by vast area of golden paddies.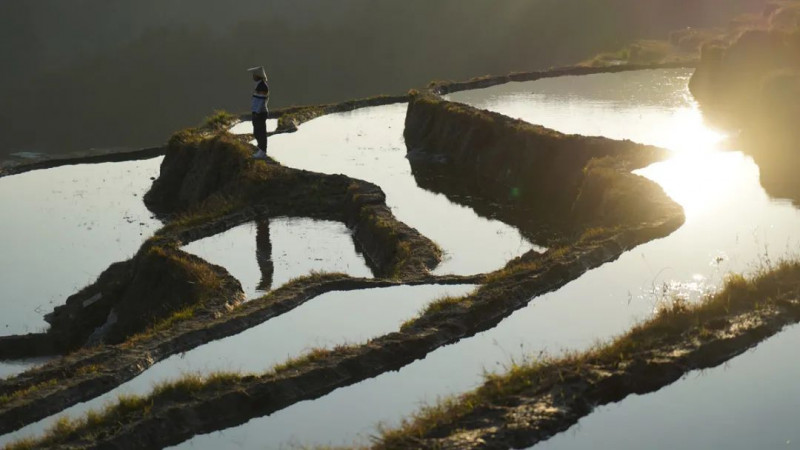 (Photo: Oujia Terrace)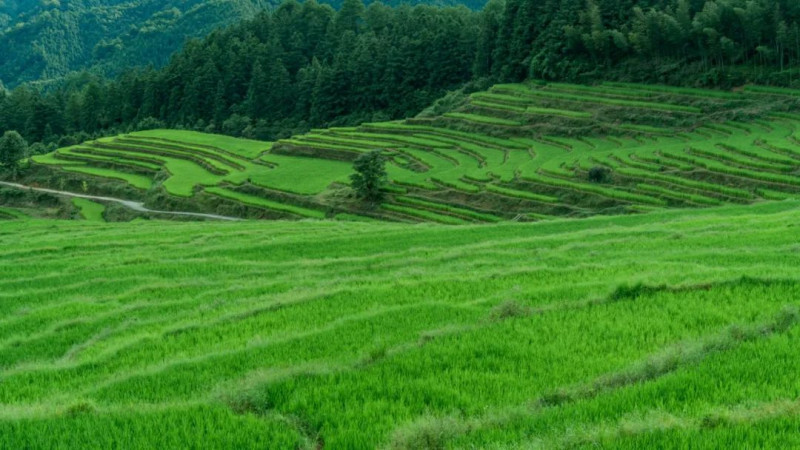 (Photo: Oujia Terrace)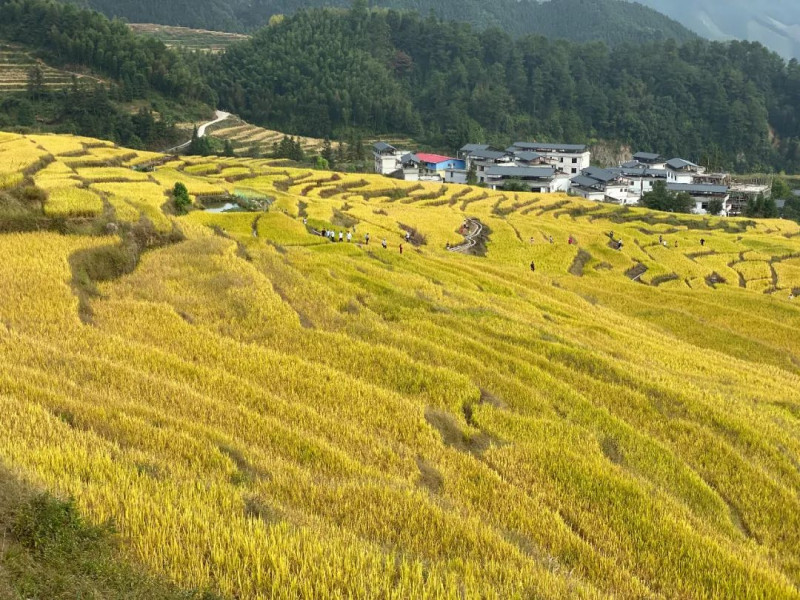 (Photo: Oujia Terrace)
Address: Oujia Village, Taibao Town, Lianshan Zhuang and Yao Autonomous County, Qingyuan, Guangdong (广东省清远市连山壮族瑶族自治县太保镇欧家村)
Author | Nancy (Intern)
Editor | Wing, Nan, Monica, Jerry