As the first whistle of FIFA World Cup 2022 went, more than a million soccer fans have flocked to Qatar, a country with a permanent population of just three million. To give visiting spectators a warm and comfortable place to stay, Chinese manufacturers have provided more than 10,000 container houses for "fan villages" near Qatar's stadiums and transport hubs.
Three companies from Guangdong have provided about 5,000 units of container houses, of which China Green Container has provided about 2,000 units.
The size of each house is about 16 square meters, according to China Green Container. In the room, there is a coffee table, a sofa, two 90cm wide beds and two small wardrobes, as well as an integrated bathroom. A container house can be assembled in four hours by four skilled workers using their bare hands. Compared with ordinary houses, it can reduce industrial waste by 70%, which is green and environmentally friendly.
In addition, in order to adapt to the hot weather in Qatar, the company has increased the density of the wall insulation layer and the thickness of the plywood to offer a comfortable accommodation experience, said Han Zuxian, manager of the International Business Department of the company.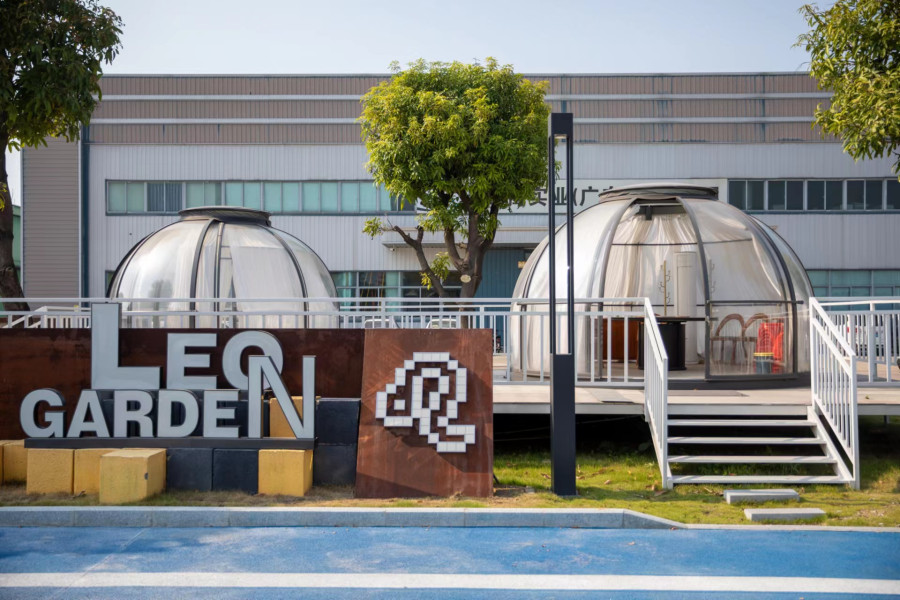 (Photo: Nanfang Daily)
Reservations for the container house in "fan villages" are available on the World Cup's official website. It is about 6.2 km from the airport and 10 km from the stadium. Visitors can walk to nearby metro stations. Each room sleeps two people and costs $207 per day. For most fans, it is a relatively affordable way to stay during the World Cup through official channels.
China Green Container had delivered all container houses in early October. The key to completing a large number of orders in a short time is the intelligent robot arms constantly waving on the automated assembly line in production workshops.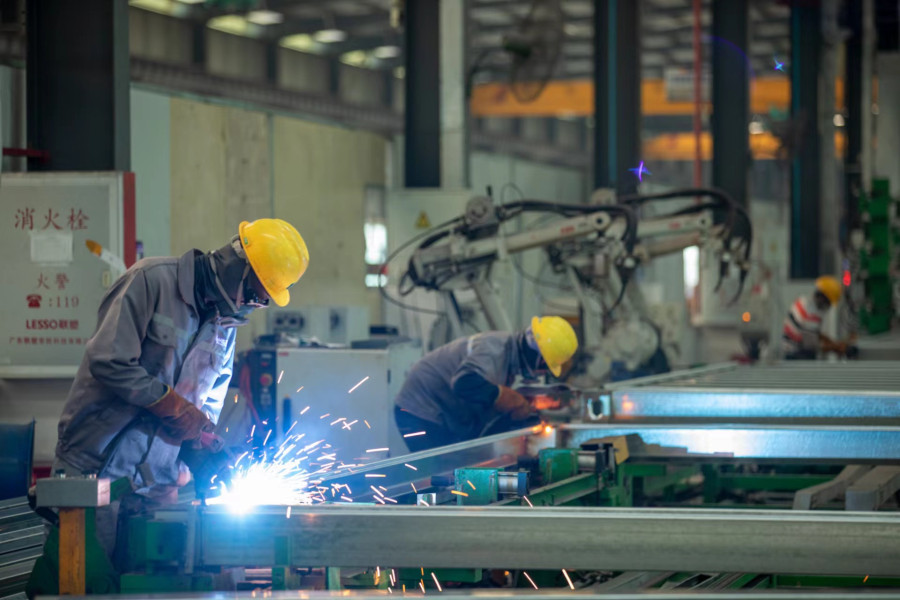 (Photo: Nanfang Daily)
"At present, our company has a total of 150 fully automatic intelligent robots. Each robot can build one container house a day. Thus the daily production capacity can reach 150 houses," said Ye Yikai, chairman of the China Green Container.
"As a Guangdong company, we are of course very proud to contribute to the World Cup. Having the experience of participating in major world sports events will also give companies more confidence to go overseas in the future," Ye said.
Author: Ariel
Video: Jin Di, Sun Yujia, Eastbrook
English editor: Wing, Nan, Monica, Jerry