If you have been spending time on Douyin, the Chinese version of TikTok, you may have noticed that a hashtag #粤拍粤钟意 (My Guangdong Story) has become one of the top trending topics on August 5.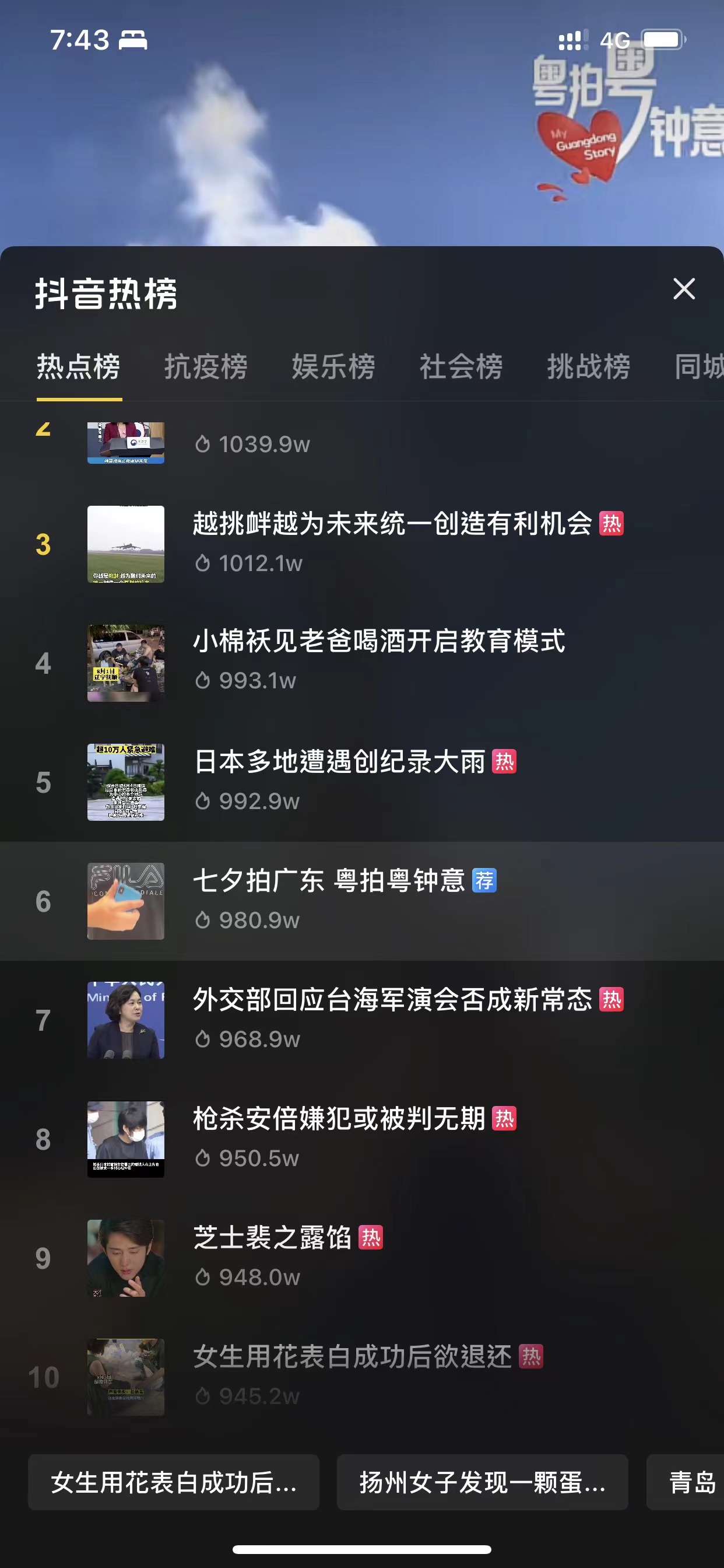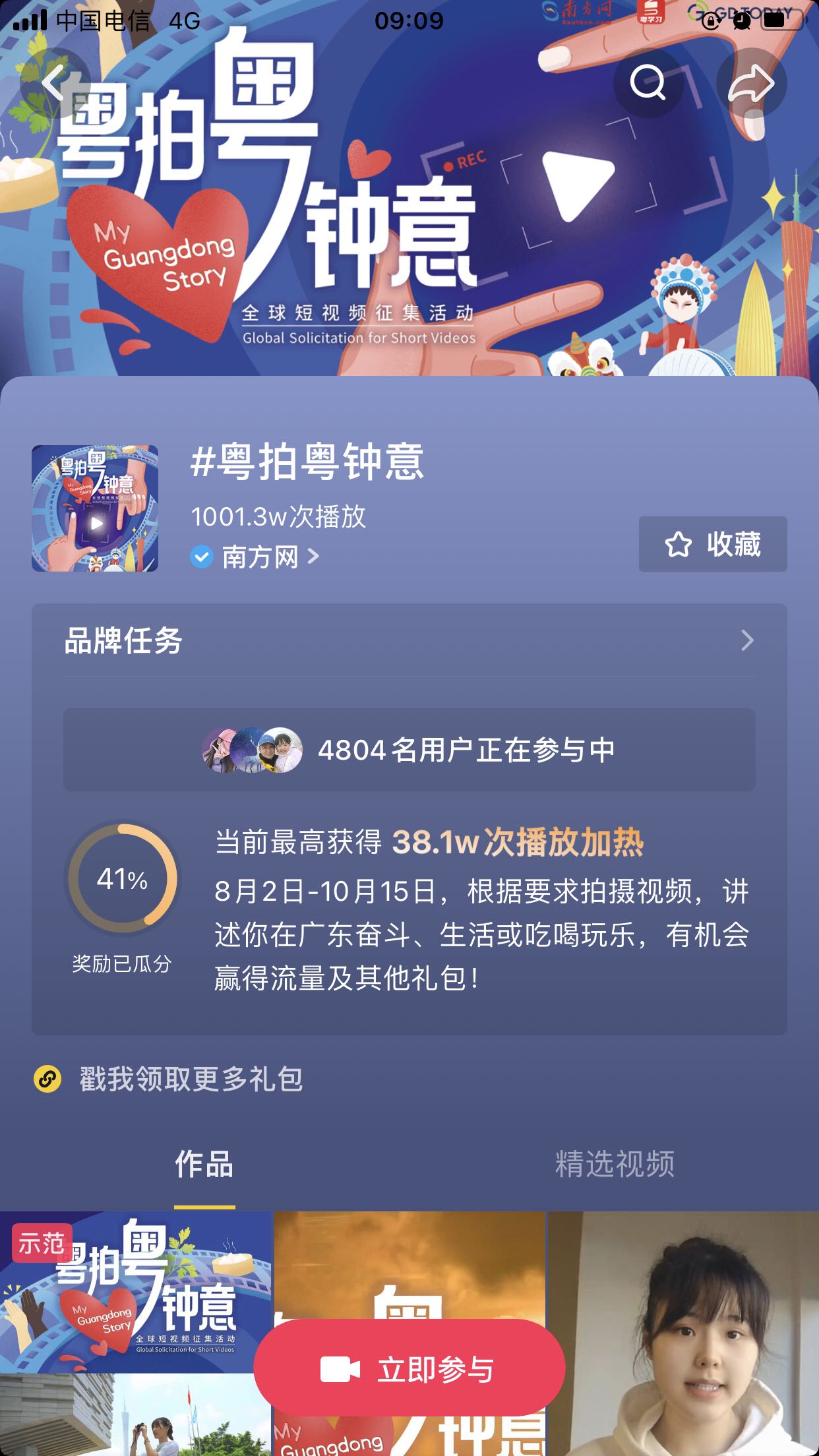 Numerous neitizens have reached out to the topic page and joined the challenge! Some people recorded their favorite Cantonese dim sum, while some others took a selfie in front of Canton Tower.
A large number of creative videos are emerging, telling the interesting stories of video shooters with Guangdong province. If you want to get to know more about Guangdong and have a glimpse at this place on the internet, do not miss out on these videos!
Chinese and foreign celebrities, such as Mak Cheung Ching, an actor from China's Hong Kong, and Neslihan Kilavuz, a content creator from Türkiye, are also calling for your participation! Now search "粤拍粤钟意" on Douyin, all relevant videos and activity instructions will be displayed.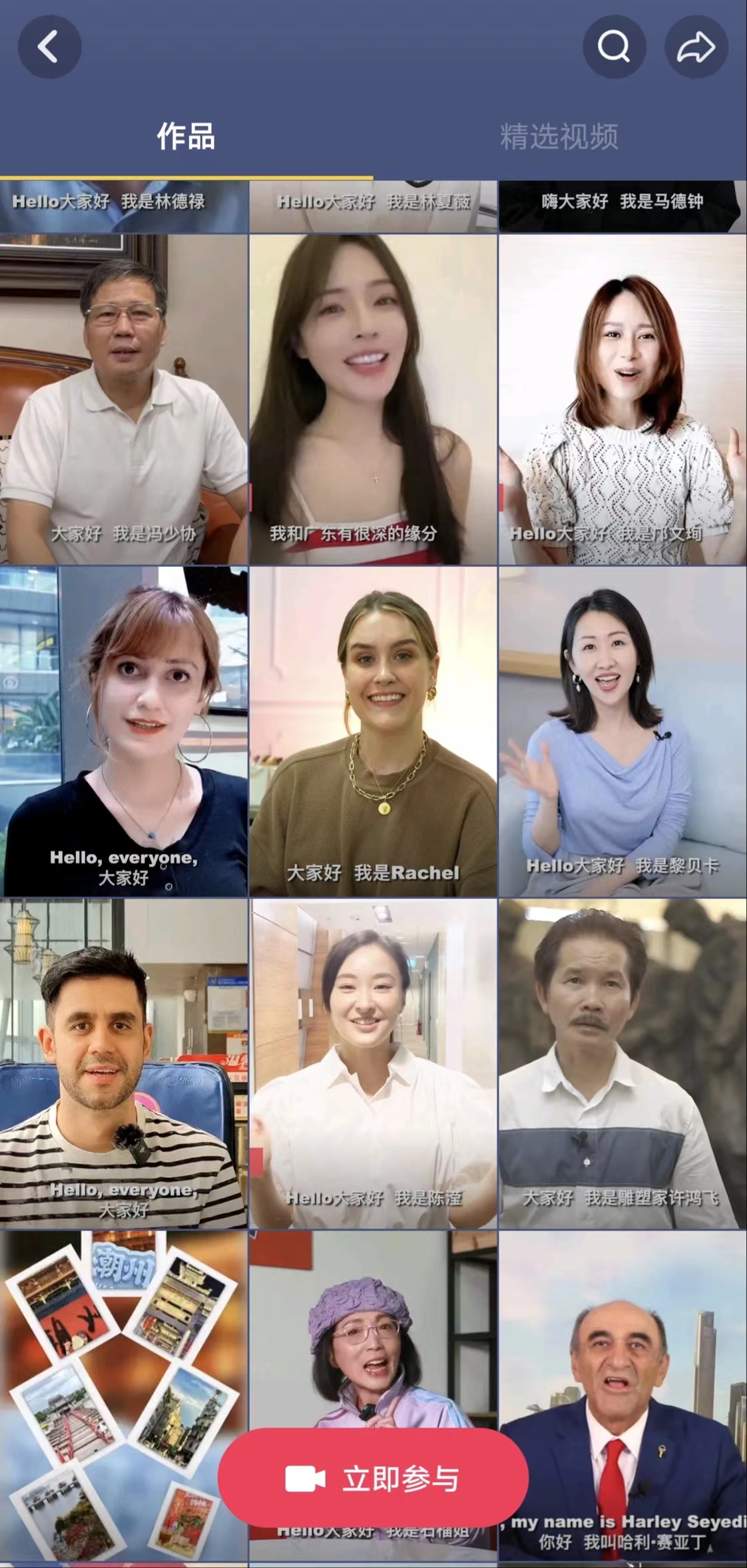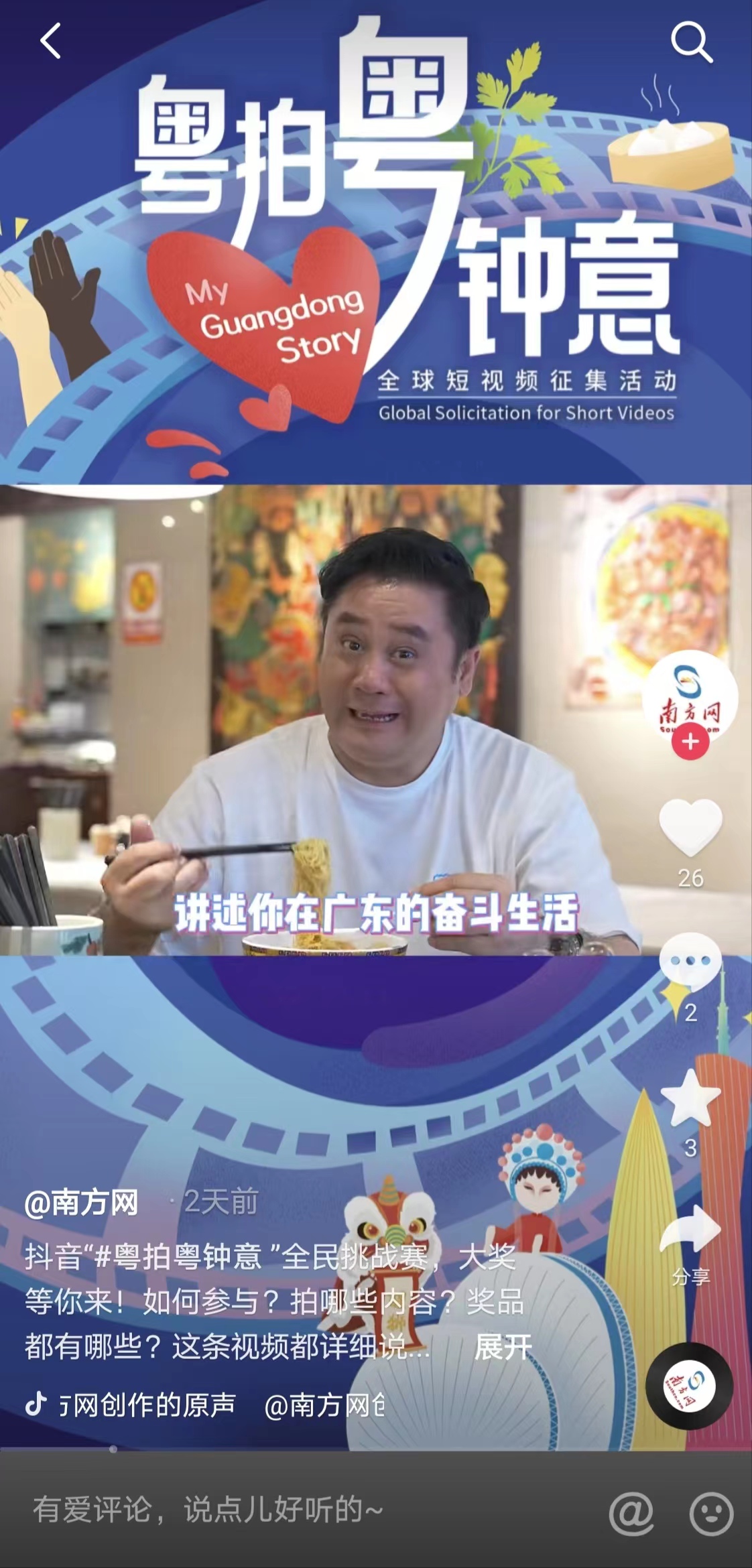 My Guangdong Story is a global short video solicitation event hosted by Nanfang News Network (Southcn.com & Newsgd.com). The event has been officially launched and started soliciting for stories since August 2 via its official webpage (https://www.newsgd.com/mygdstory). It is open to all teams and individuals, regardless of the region and nationality.
Participants can record their most impressive experiences, memories, or stories with Guangdong, and make them into a terse and forceful video. All short videos conforming to the theme are welcome to be uploaded on Douyin platform. Don't forget to add hashtag #粤拍粤钟意, and tag the official account of Southcn.com (@南方网) to join in. After online voting, winners and nominees of some outstanding videos will be awarded prizes of between 2,000 to 10,000 RMB each.
Alternatively, you can login the official webpage (https://www.newsgd.com/mygdstory) to submit your videos as well.
Author: Ariel
Editor: Wing, Olivia, Monica, Jerry