April 1 marks International Bird Loving Day. Recently, Guangdong province announced that it will build a "Migratory Birds Bay Area".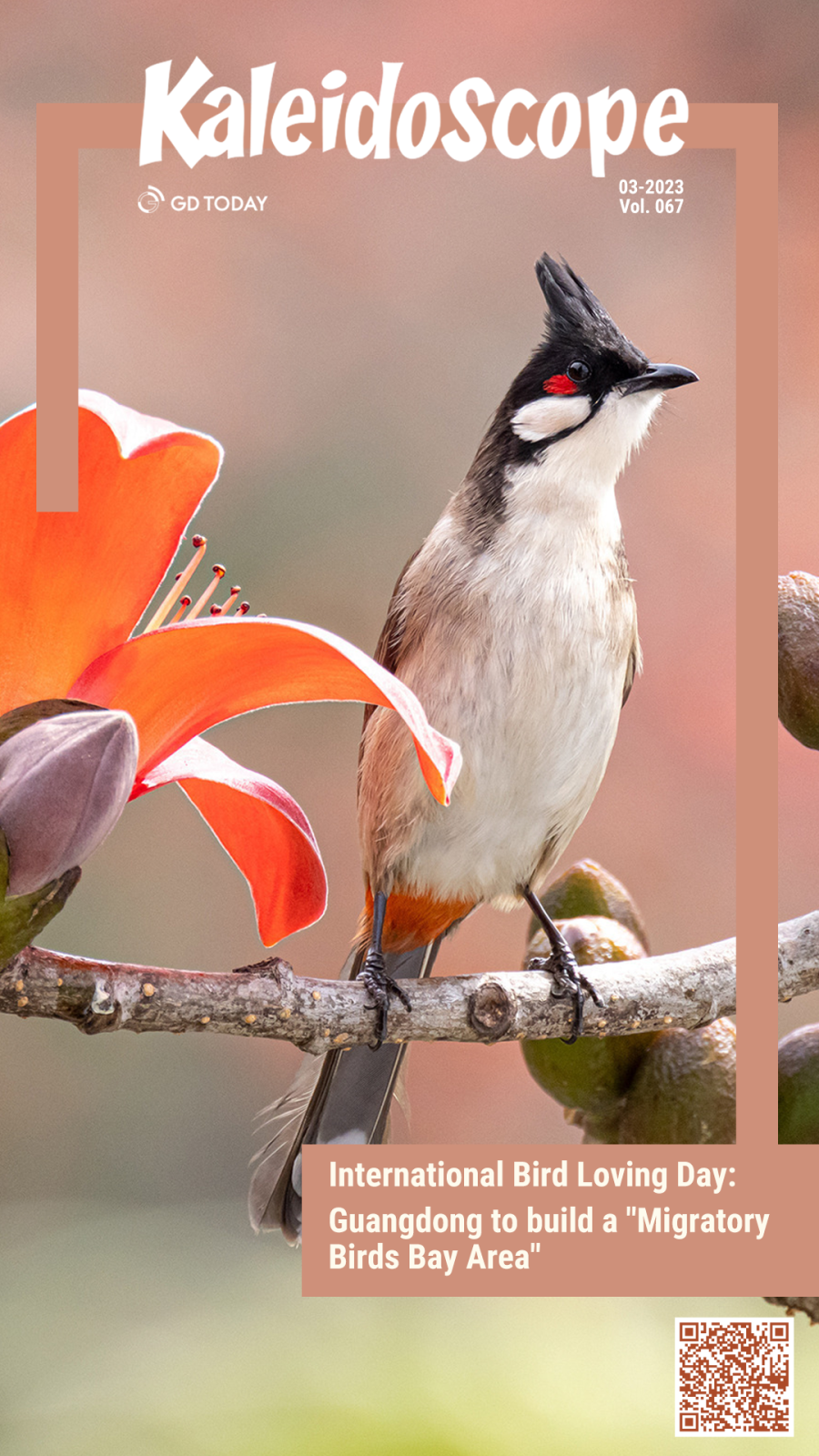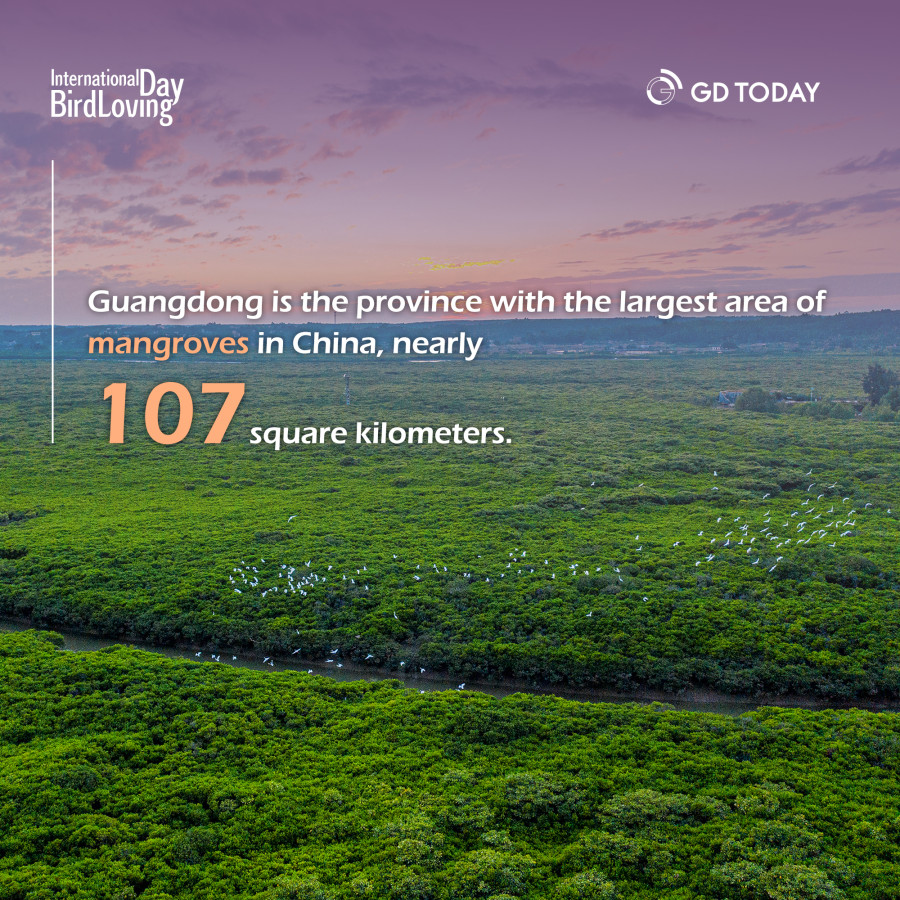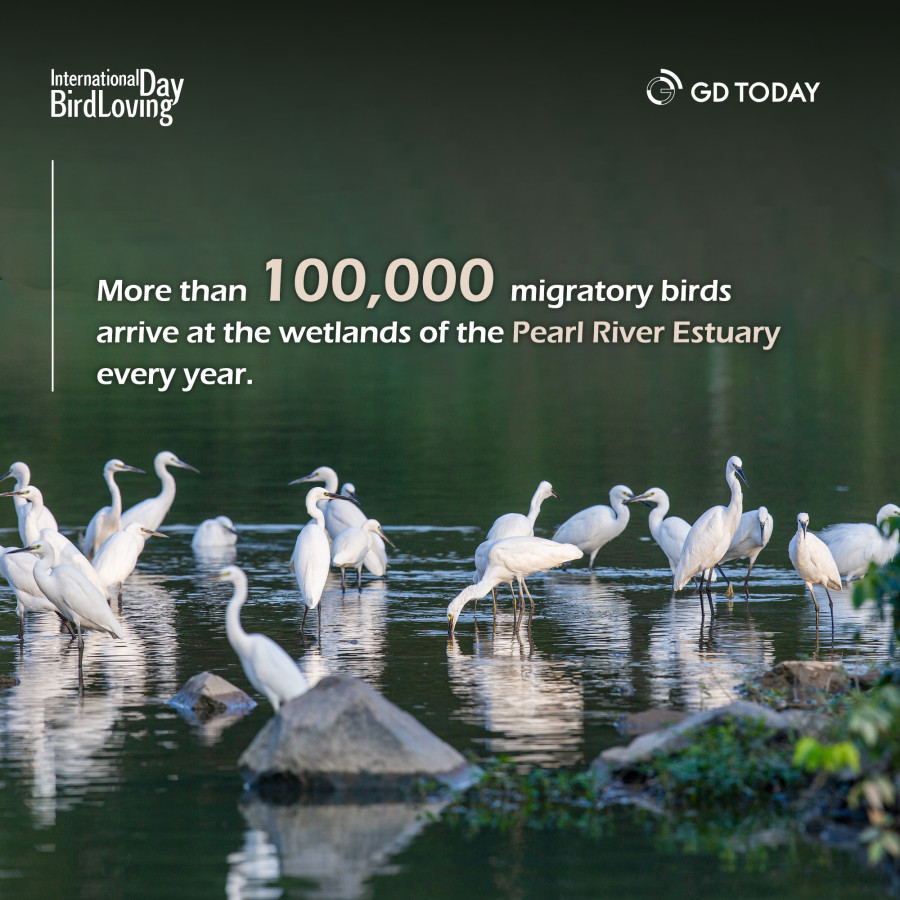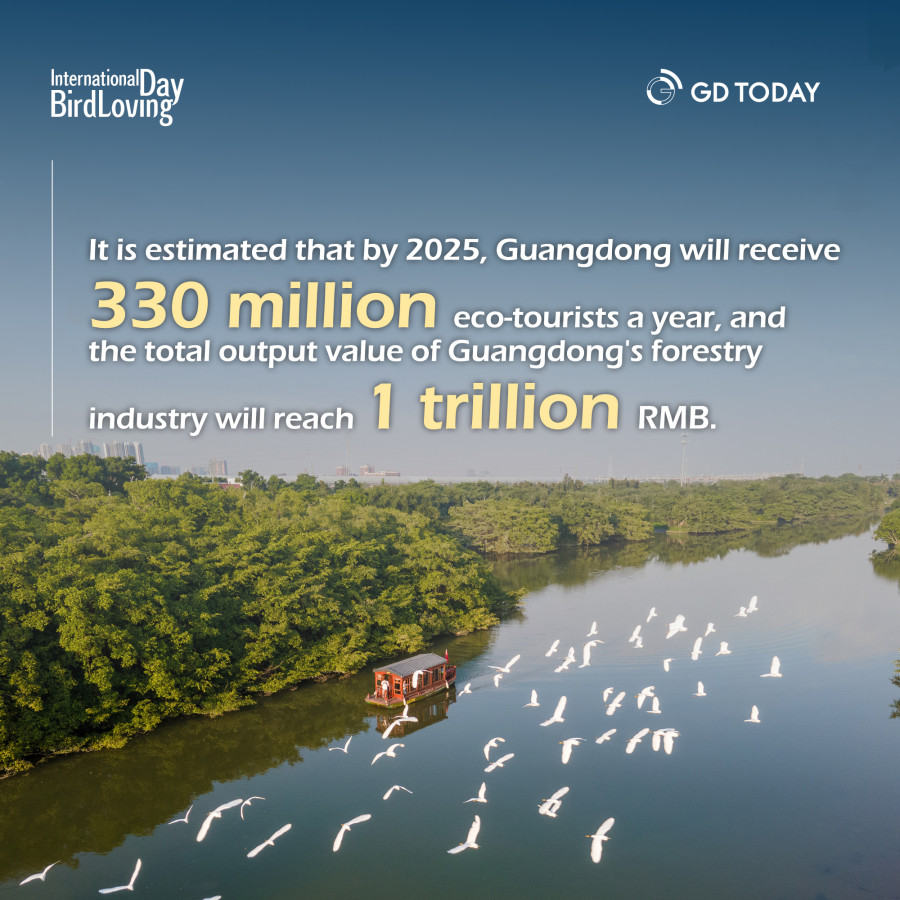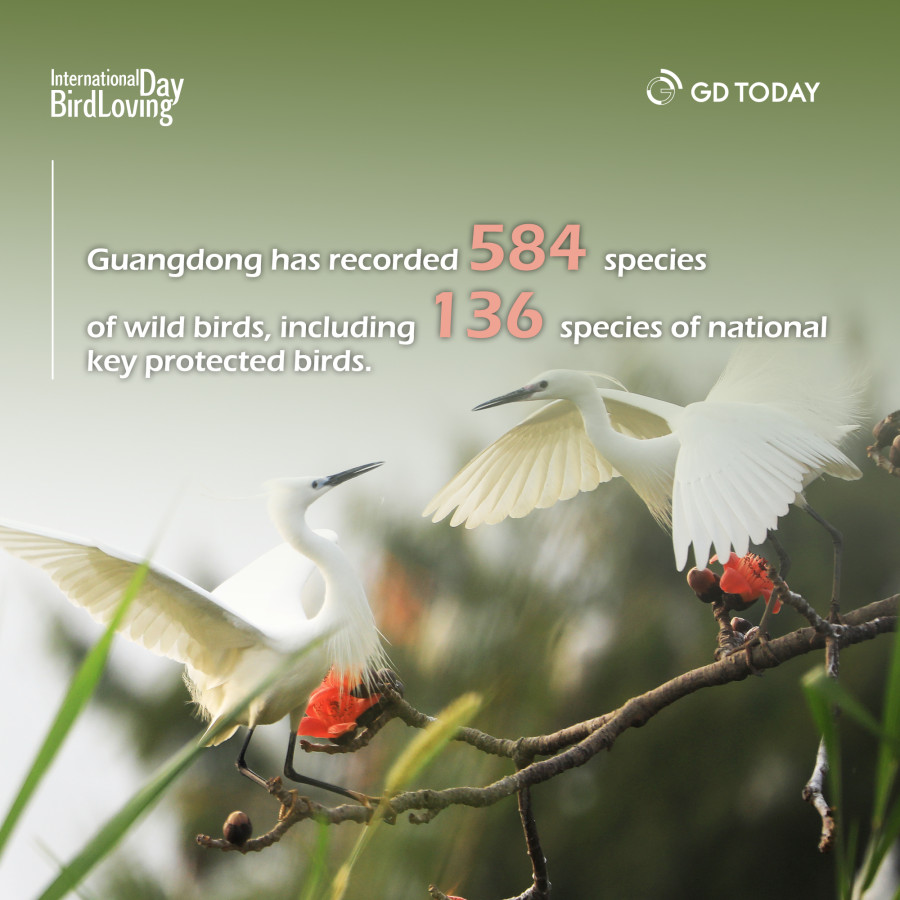 The 42nd Bird Loving Week was launched on March 20 to popularize knowledge about birds and improve people's understanding of bird protection.
As an ideal habitat for migratory birds to live through the winter, Guangdong has recorded 584 species of wild birds, including 136 species of national-level key protected birds and 107 species of provincial-level protected birds. Its forest coverage rate has reached over 53.03%.

With an improved ecological environment, the province attracted more rare species of birds. Black-faced spoonbills (黑脸琵鹭), a globally endangered species, have been spotted in Guangdong's Shenzhen Bay and Haifeng Wetland many times. So far, more than 400 black-faced spoonbills have been observed and recorded, hitting a record high in 2022.
Every year, over 100,000 migratory birds arrive at the wetlands of the Pearl River Estuary. In the last three years, 27 new migratory bird species were captured in Zhanjiang, Jiangmen and Zhongshan, including Siberian Crane (白鹤), Branta (黑雁), Rufous-bellied Woodpecker (棕腹啄木鸟), and Chinese crested tern (中华凤头燕鸥). The populations of Black-faced spoonbills and Spoon-billed sandpipers (勺嘴鹬) in Guangdong are also increasing yearly.
Author: Ariel, Alice
Poster: Alice, Holly
Editor: Olivia, Nan, Will, James