On the morning of March 29, the special event for presenting Guangdong Province of "Invest in China Year" was held in Guangzhou. 74 major foreign-funded projects were signed, with an investment of 90.5 billion RMB.
The event marks the first stop of "Invest in China Year" Activities, aiming to introduce Guangdong's business environment and investment promotion policies to foreign investors.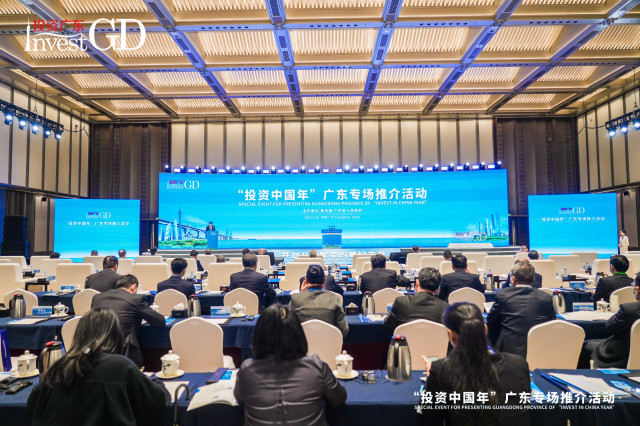 Zhang Xin, Vice Governor of Guangdong Province, addressed at the event that in 2022, the actual foreign capital used in Guangdong exceeded 180 billion RMB, with over 300,000 foreign-invested enterprises and 350 of the world's top 500 companies having invested in the province.
Zhang Jinsong, Director General of the Department of Commerce of Guangdong Province, introduced that Guangdong has advantages in economic scale, population and market, industrial facilities, convenient transportation, business environment and ecological environment, and expects to attract more investment in manufacturing and more regional headquarters of multinationals.
Foreign-funded investment highlighted Guangdong's manufacturing industries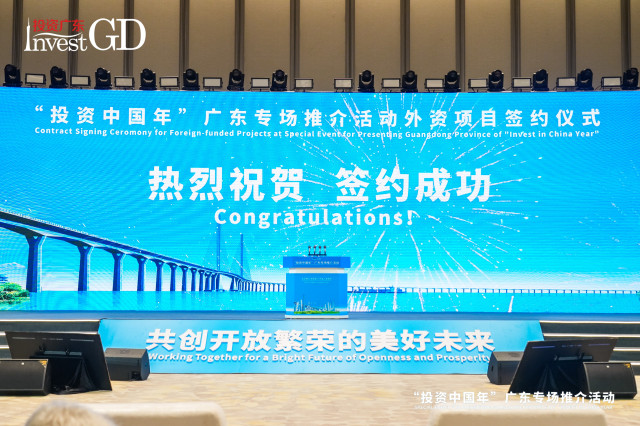 The inked 74 projects highlight strategic industries such as advanced materials and high-end equipment manufacturing, including Sweden Hexagon Production Base Project (in Shenzhen), Covestro Project (in Zhuhai), and SEW South China Manufacturing Base Project (in Foshan).
Hexagon will build a demonstration park to integrate advanced manufacturing, the modern service industry, and intelligent digital economy manufacturing through its production base project in Shenzhen. The project is estimated to have an average annual output of over 20 billion RMB after the operation.
Covestro will build its largest Thermoplastic Polyurethanes (TPU) site in Zhuhai. The site will also be the company's most significant investment in its TPU business. After the final expansion phase, it will have an annual capacity of 120,000 tons of TPU.
As a worldwide leader in power transmission products and services, SEW and Foshan Government agreed to invest in a South China manufacturing base in Shunde District. The project attracted an investment of over 5 million RMB.
According to Lee Hyuk Joon, President of Hyundai Motor Group (China), in the first half of this year, the company's HTWO plant in Guangzhou, Hyundai Motor's first overseas base for hydrogen fuel cell system R&D, production, and sales is about to be put into production.
Elektrisola, the world's leading manufacturer of high-quality, fine, and ultra-fine-enameled copper wires, revealed that its new factory in Boluo county of Huizhou would start operating next month. The project will mainly produce high-quality enameled wires, and the annual output value is expected to reach 1.6 billion RMB, said Bernt Gramann, General Manager of Elektrisola China.
Representatives eager to further develop and invest in Guangdong
The event attracted many representatives from the world's top 500 companies, multinational companies, state-owned enterprises, private enterprises, overseas business organizations in China, and industry associations in Guangdong. Many representatives expressed their strong desire to further develop and invest in Guangdong.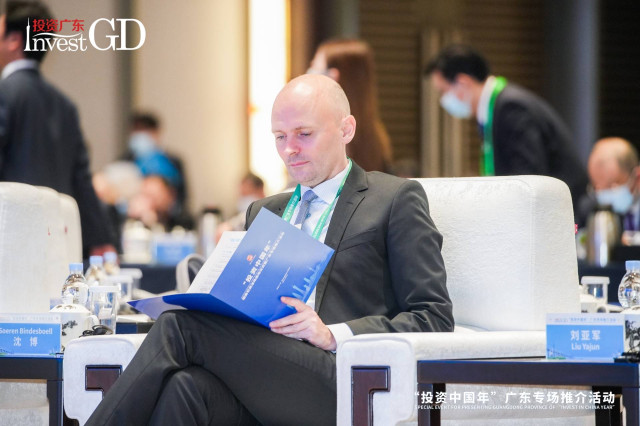 According to Søren Bindesbøll, Consul General of Denmark in Guangzhou, European companies want to purchase electricity from renewable energy sources in China, and have increasing desire and legal obligation for decarbonization of all parts of their value chains in China and the World.
"And what we see at this time is that, from the Dutch government, we try to support the fields like renewable energy, life-science and health. It is very clear that big-scale international cooperation are still very much available and have a great future in Guangdong," said Antoni Mandemaker, acting CG of the Netherlands in Guangzhou.
Michelle Liu, Vice President of Corporate Affairs of Asia Pacific in Tate & Lyle, praised Guangdong's solid manufacturing base, good business environment, and support services. "We will increase our investment and develop the Quantum Hi-tech (Guangdong) Biological Co., Ltd. in Jiangmen as our R&D and manufacturing base for prebiotics globally."
Robert Chu, Vice President of FedEx China, thought highly of the development of Guangdong and the GBA, saying that Guangdong is an essential region for FedEx in China. "The ongoing development of the GBA, the improving business environment in Guangdong, and the improvement of the quality and efficiency of government services provide multinational companies, including FedEx, with huge opportunities and a market connection mechanism."
Reported by Will, Fanny, Eastbrook
Edited by Wing, Olivia, Nan, Ou Xiaoming, James
Video by Eastbrook, Qin Shaolong