On September 21, the 6th China-Arab States Expo kicked off in Yinchuan, capital of Northwest China's Ningxia Hui Autonomous Region.
More than 1,000 foreign and domestic guests and businesses from 65 countries, regions and regional organizations attended the opening ceremony.
"We hope that we can find great opportunities in China. And the market is promising and there is a huge potential and we hope that we can finalize some deals today," said Moath Abahussain, exhibitor from Saudi Arabia, the guest of honor in this year's Expo.
In the meantime, Guangdong also held an opening ceremony of its thematic pavilion at the Yinchuan Conference & Exhibition Center.
As the theme province of this year, Guangdong organized more than 130 businesses and institutions and a trade delegation of nearly 400 people to the Expo.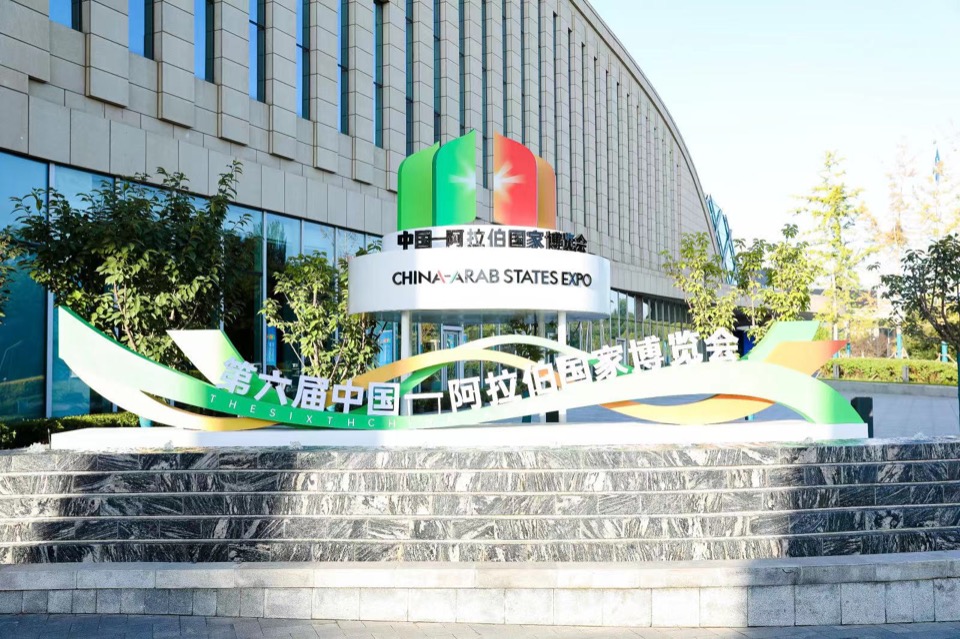 "Through this Expo, we want to showcase our technology of humanoid robots to the guests from Arab States and have an indepth exchanges with the businesses and institutions in Arab States to seek more cooperation opportunities," said Elsa Ouyang, marketing manager of Shenzhen-based UBTECH ROBOT CORP LTD.
With an exhibition area of 500 square meters, Guangdong Pavilion mainly displays the province's famous, branded, excellent and new products, focusing on smart manufacturing, electronic information, new energy vehicles, pre-made foods, time-honored brands, fashion, home appliances, and intangible cultural heritage.
Furthermore, the Guangdong Pavilion also sets a specialized exhibition area for boosting rural revitalization and promoting the coordinated development of domestic and foreign trade.
So far, there are more than 4,000 Cantonese business leaders investing in Ningxia, involved in the energy and chemical industry, trade and logistics, culture and tourism and many more.
Reporter | Fanny
Video | Ou Xiaoming, Wingheng
Editor | Olivia, Nan, Abby, Jerry
Photo provided to GDToday