"What attracts me most about Guangdong is a more innovative investment philosophy, a more relaxed investment environment, and better investment services."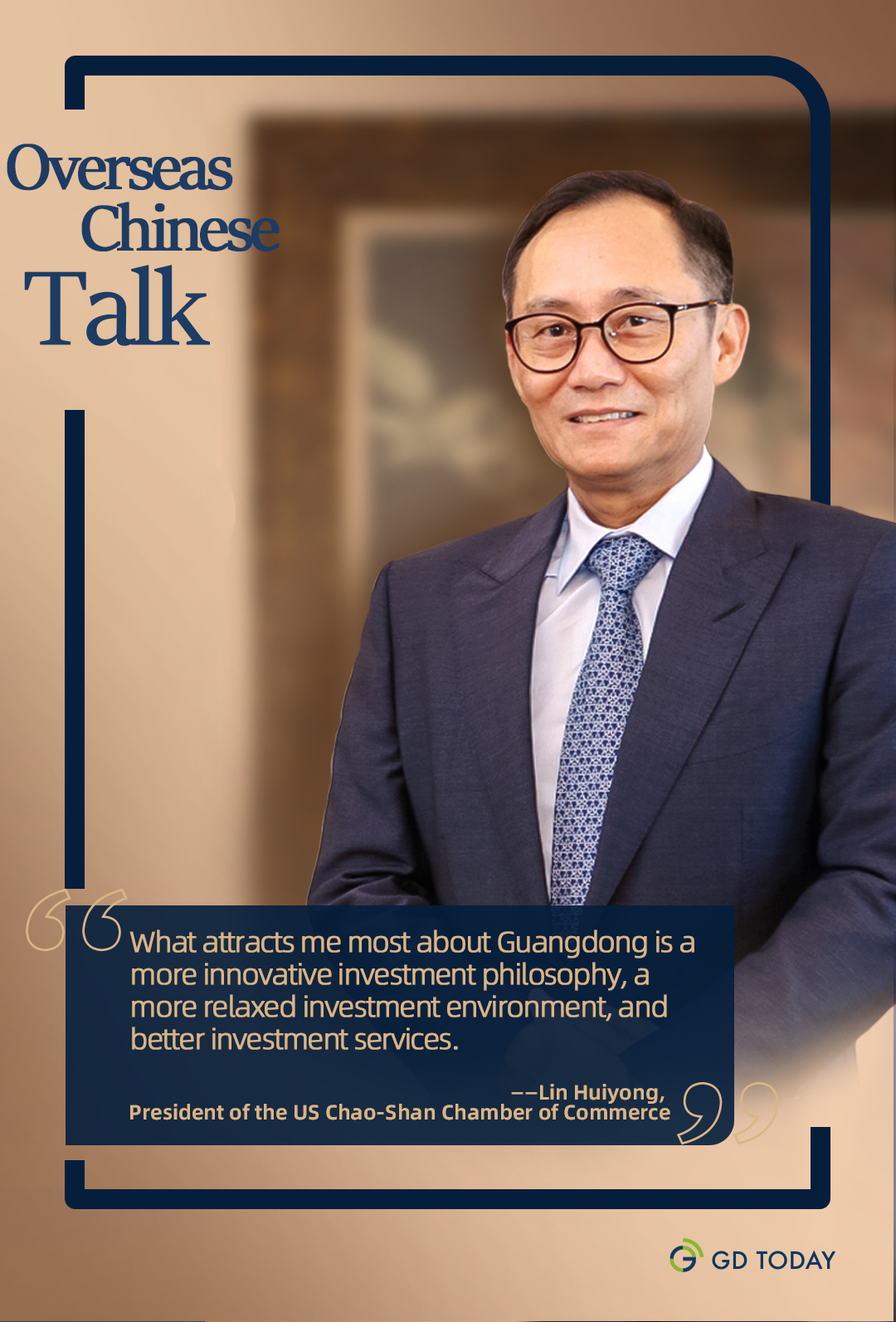 The Overseas Chinese Entrepreneurs Investment (Guangdong) Conference will be held in Guangzhou from February 24 to 25. Lin Huiyong, President of the US Chao-Shan Chamber of Commerce, told GDToday that overseas Chinese entrepreneurs have played an irreplaceable role in Chinese mainland's development, and he expected more of their offspring to return to China to start their businesses.
In recent years, the new generation of overseas Chinese entrepreneurs are mainly professionals. According to the Conference, more overseas Chinese investors are interested in Guangdong's 20 strategic industrial clusters, including advanced materials, bio-medicine and health, new-generation electronic information, high-end equipment manufacturing, and others.
Lin indicated that Guangdong's high-quality development provides more opportunities for overseas Chinese entrepreneurs to participate in Guangdong's development, including the Guangdong-Hong Kong-Macao Greater Bay Area (GBA).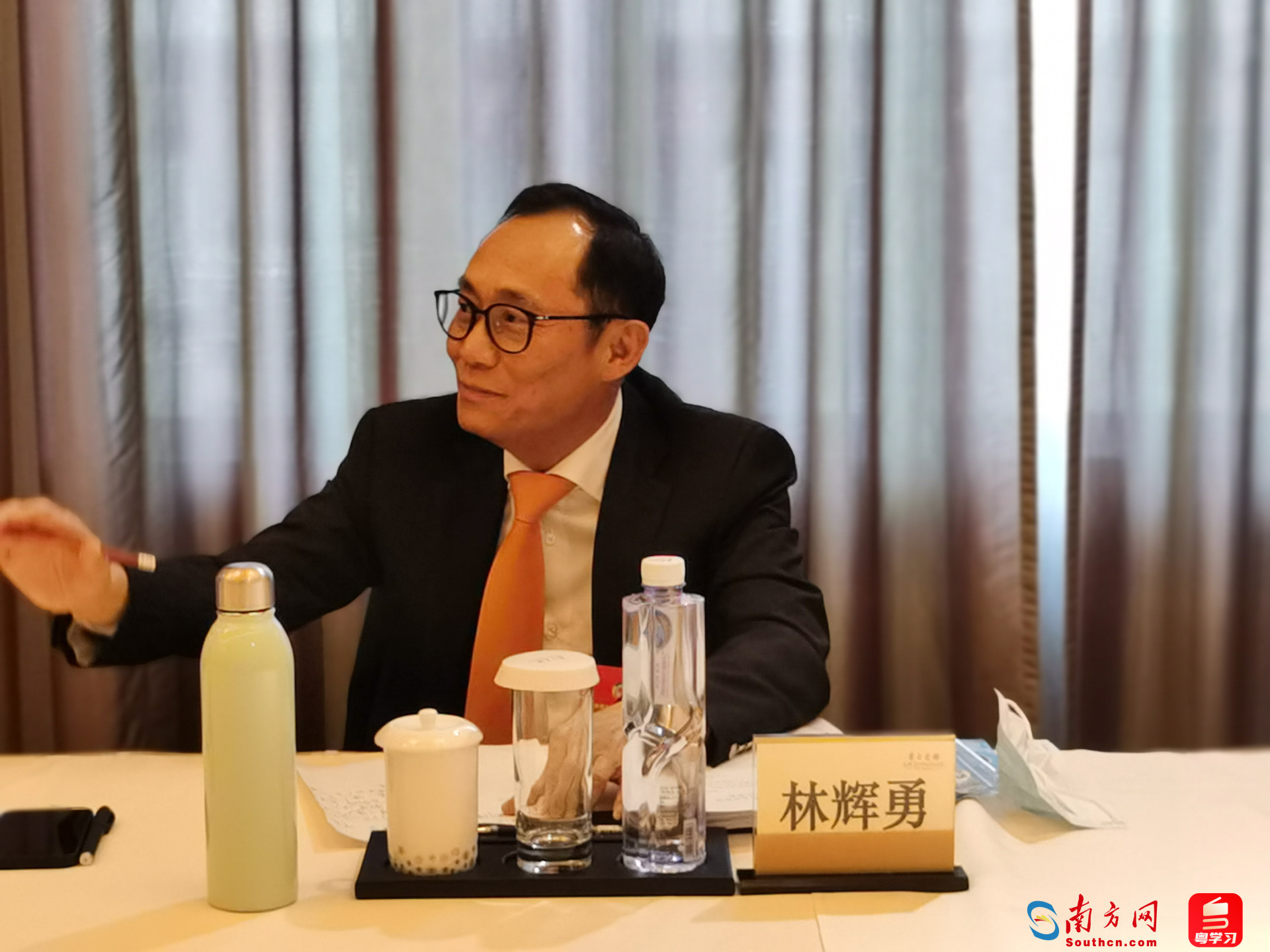 (Photo: Southcn .com)
"We are concerned about the development of Guangdong's science and technology sector, and hope to play the technical advantages of overseas Chinese entrepreneurs in areas such as intelligent manufacturing, high-tech materials, and smart city management."
Furthermore, Lin indicated that the optimization of the business environment in Guangdong has facilitated overseas enterprises to invest and start their businesses in the GBA. "I visited Huangpu District of Guangzhou once and was impressed by the hard work and excellent service of the local civil servants," he said, "I can see the promising future of Guangdong."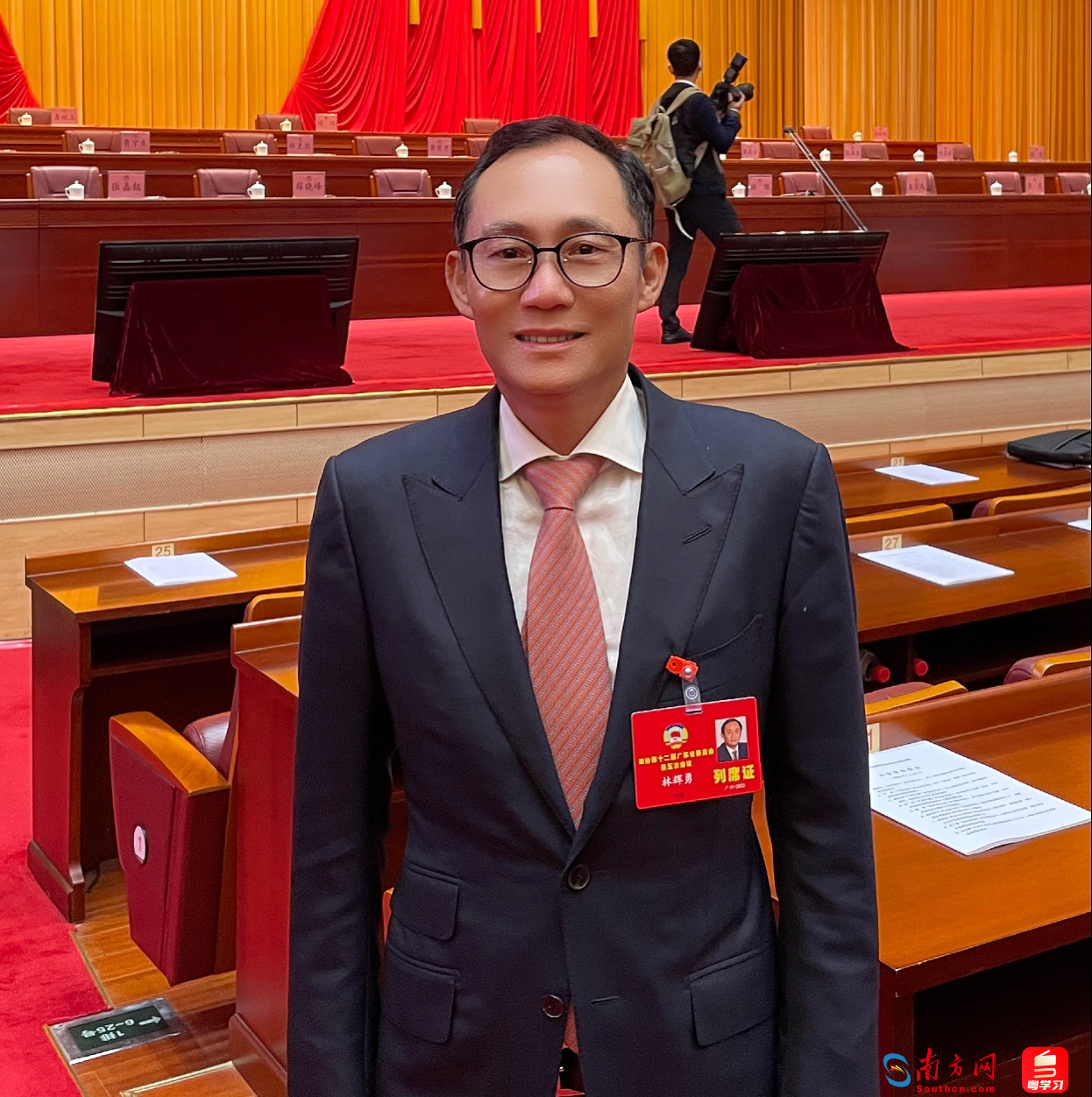 (Photo: Southcn .com)
Originally from Chaozhou, Lin Huiyong has been living in the US since 1999 and are concerned about the development of China, especially in eastern Guangdong. He even established an award to reward teachers who have made extraordinary contributions to education in eastern Guangdong.
Before the pandemic, the US Chao-Shan Chamber of Commerce regularly organized delegations visit back to Guangdong, and such visits will resume this year. "After experiencing the changes and development in our hometown in person, young people will discover the new opportunities here and become familiar with the domestic entrepreneurial environment more quickly," Lin added.
Recently, Guangdong has launched a series of policies to support the development of overseas Chinese entrepreneurs. Lin pointed out that it will build a platform for innovation and entrepreneurship development of overseas Chinese in the province.
Lin insisted that overseas Chinese entrepreneurs could serve as a bridge, introducing materials back to Guangdong and leading Cantonese companies to go global. "I believe that high-quality development will bring Guangdong a bright future."
Chinese Reporter: Chen Chen
English Reporter: Holly
Poster: Lu Lu
Editor: Wing, Nan, Jerry