In 2022, the import and export value of nine Guangdong-Hong Kong-Macao Greater Bay Area (GBA) mainland cities recorded 7.94 trillion RMB, accounting for 95.6 percent of the total of Guangdong Province and 18.9 percent of the whole of China, according to statistics from Guangdong Sub-administration of General Administration of Customs (GACC).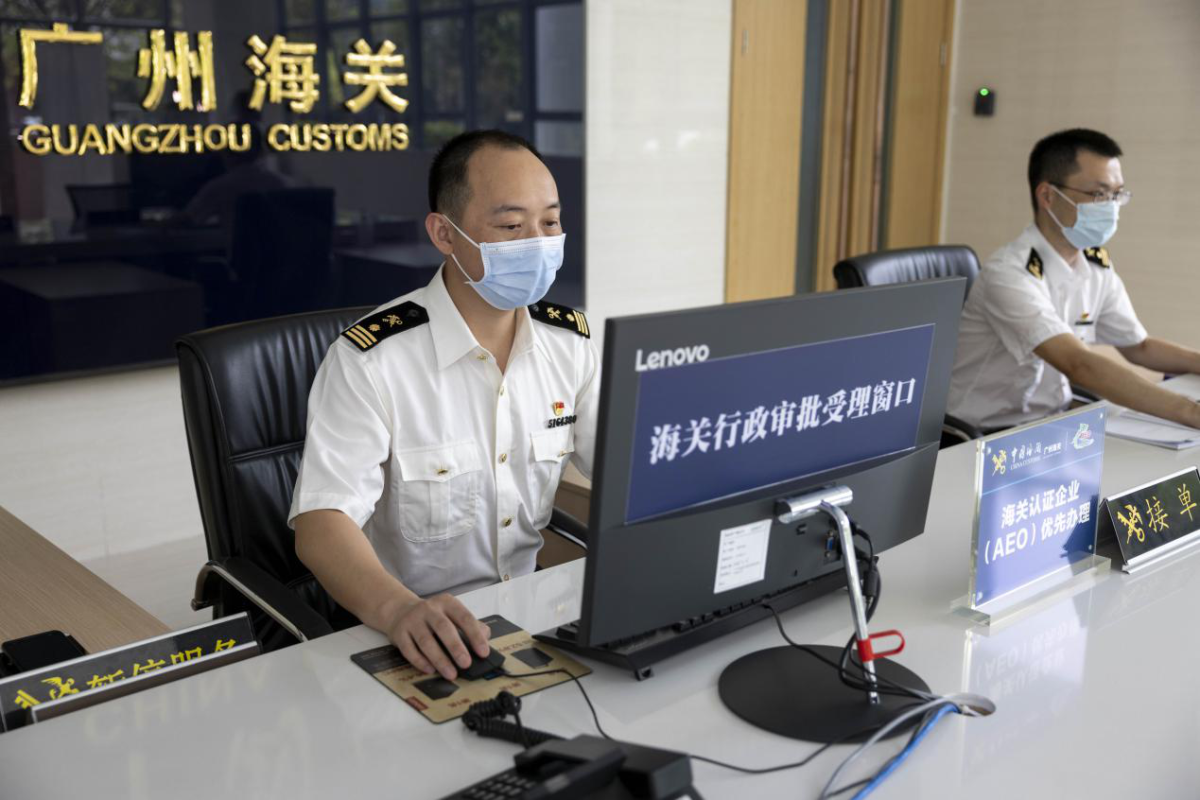 [Photo: Nanfang Daily]
With seven airport transportation sites and 11 comprehensive bonded zones in GBA, the Customs authorities have given full play to the edges of bonded processing, bonded logistics, goods trade, service trade and virtual ports, thereby facilitating air cargo clearance.
Shenzhen Customs has created a new logistics mode of "Multi-Country Consolidation Qianhai" (MCC Qianhai) and established the Qianhai Service Center of Guangdong-Hong Kong-Macao Greater Bay Area Airport Group.
Geared to multi-country consolidation standard, Shenzhen Customs directly connects with flights from Hong Kong, Shenzhen and Guangzhou airports, and supports enterprises to complete the whole process of cargo booking, cargo collection, distribution in a one-stop manner in Qianhai Integrated Bonded Zone.
So far, a total of 91.81 billion RMB of cargo has been loaded and distributed at the Qianhai Departure Air Cargo Service Centre.
With the support from Guangzhou Customs, goods can be transported to Baiyun Airport for rapid export after one-stop customs clearance and inspection at Nansha Port, which saves more than two hours.
In addition, from Dongguan Humen Port Integrated Free Trade Zone, the goods exported through Hong Kong International Airport are subject to the "Dongguan single security inspection management" mode, without the need for secondary security inspection at the airport, thus realizing the cross-border security pre-inspection.
Under the innovative supervision mode of Customs, the cluster effect of the airports in the GBA will be further brought into play to help enterprises save the time for goods export and reduce about 30 percent of the costs.
In future, the Customs in Guangdong Province will continue to focus on optimizing supervision and make every effort to facilitate the "cooperative inspection", "one-time release" and "one-stop" vehicles, so as to promote the high-quality development of the GBA.
Author | Fanny, Pamela (Intern)
Editor | Wing, Nan, Monica, Jerry