"Guangdong enjoys a very sound manufacturing base, good business environment and supporting services. We will increase our investment and develop the Quantum Hi-tech (Guangdong) Biological Co., Ltd. in Jiangmen as our global R&D and manufacturing base for prebiotics," Michelle Liu, Vice President of Corporate Affairs, Asia Pacific, Tate & Lyle, told GDToday while participating in the Special Event of Presenting Guangdong Province of "Invest in China Year" held on March 29.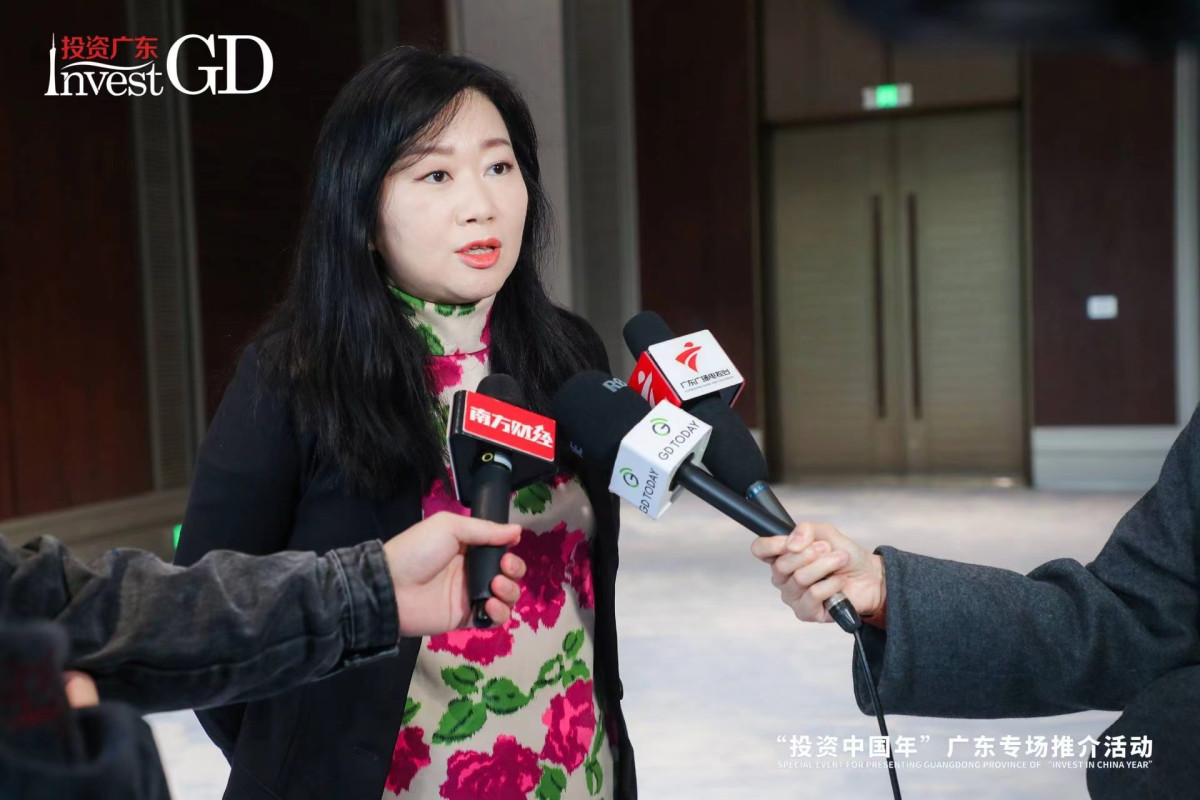 [Photo provided to GDToday]

Founded in 1859, Tate & Lyle is a British-headquartered and leading global provider of food and beverage ingredients and solutions. As early as 2007, it opened an R&D Laboratory in Shanghai, specialising in beverage, dairy and bakery applications.
To expand the prebiotic dietary fibre business in China, it announced the acquisition of Quantum Hi-Tech (Guangdong) Biological Co., Ltd. in 2022 with a total of 237 million USD.
"We decided to make the acquisition immediately after paying a visit to Guangdong in early 2022. The business environment here is what drew us to Jiangmen," Liu said.
Quantum is a leading prebiotic dietary fibre company, with the biggest market share in China. Headquartered in Jiangmen, it engages in the research, development, production and sale of fructo-oligosaccharides (FOS) and galacto-oligosaccharides (GOS).
Besides, Jiangmen is also being positioned as a strategic growth point of Tate & Lyle in the Guangdong-Hong Kong-Macao Greater Bay Area.
"We're really grateful for the local government's support during the post-acquisition integration process. With everything going so smoothly, we're very confident to tap more into the local market and further develop our businesses here," Liu added.
According to Liu, Quantum will prioritise growing its international export business in 2023, and invest more in upgrading and expanding, to establish itself as a global leader in prebiotic R&D and manufacturing.
Author | Fanny, Eastbrook
Editor | Wing, Olivia, Nan, James