Editor's note: The 134th Canton Fair is held as scheduled. Buyers across the world gather in Guangzhou for the Fair, busy with exchanging contact information, product inquiries, placing orders, and signing contracts. The Fair is bustling with businesspersons in a prosperous atmosphere. The exhibition showcases a dazzling array of products. The "China's No.1 Fair" once again witnesses thousands of international buyers and exhibitors exploring business opportunities. Reporters from Southcn.com and GDToday delved into the 134th Canton Fair venue and found international businesspersons' stories of the Fair.
At the 134th Canton Fair bustling with a constant flow of business people, Christophe Bénard, an old friend of Canton Fair, has once again traveled from afar and arrived at the venue. As the Managing Director of Schneider Consumer Asia, Bénard leads his team to seek new products and explore new collaborations at the fair. He has participated in Canton Fairs for over 20 sessions, and is enthusiastic about China and full of expectations for the fair.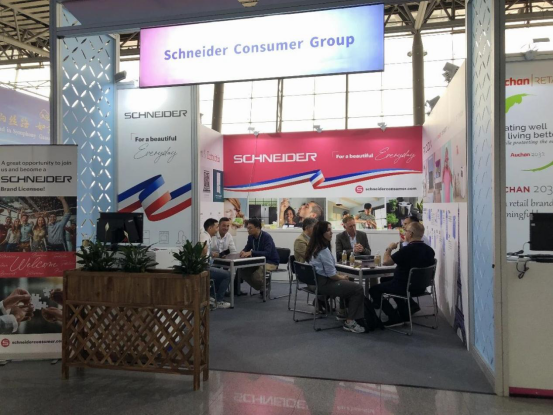 In 1998 when he came to Guangzhou for the first time, the unfamiliar language and environment were his initial challenges, while Canton Fair known as "a gathering of people from all directions" excited him greatly.
Twenty-five years later, he can speak some simple Cantonese such as "Guangdong" and can explain some local customs in a lively and familiar way. When it comes to his impression of Guangzhou, he praises it as a city with a long history and rich culture, as well as a vibrant and constantly developing city.
Bénard has witnessed the progress of the Canton Fair in terms of scale, service quality, and efficiency. He marvels at how the Canton Fair is full of novelty every year, with more convenient transportation, better accommodations, easier registration, and a growing number of companies from all around the world attending the fair. "Canton Fair is a big event for us because we can meet many suppliers in April and October," he said.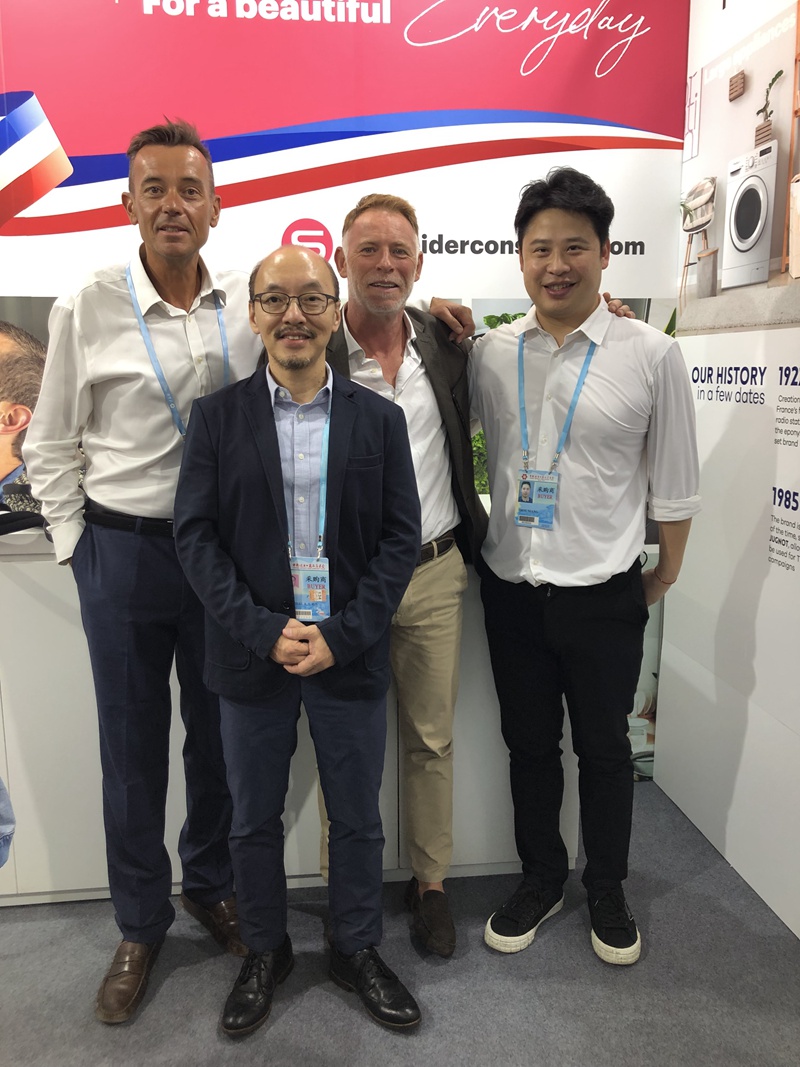 Bénard and his team have made full preparations for the fair. They have developed their sourcing plan, refined their product requirements and negotiation skills, and managed their sourcing with the help of the online platform and Canton Fair's service team. They have identified a wide range of procurement categories of household appliance components, such as refrigeration, heat pumps, kitchen utensils and washing equipment.
"About 50 percent of the company's purchases come from China," he said. Over the years, Chinese suppliers have provided Schneider Consumer Asia with many high-quality products that have made its business more efficient.
Bénard has created a team of 15 people to attend the 134th edition, ready to find products and meet suppliers at any time. It is also their first time setting up a booth in the international pavilion, which provides great convenience for them. The quiet environment and private space facilitates the conversations with their suppliers.
Bénard mentioned that the recent European market has undergone significant changes, with soaring energy prices and the European Union's ban on single-use plastic products triggering concerns among European businesses.
Thus Schneider Consumer Asia needs to enhance its interactions with Chinese manufacturers through the Canton Fair and establish more sustainable partnerships. It also aims to use this platform to source new products that are more energy-efficient, environmentally friendly, and suitable for the European market while improving its own production efficiency.
To strengthen environmental protection, the company will increase after-sales maintenance and recycling of used products, and focus on improving the repairability index of their products, so it can provide its customers with energy-saving products that are affordable, durable and environmentally friendly.
The rapid development of China's supply chain has brought high-quality products and efficient delivery, while the rapid development of the country has also promoted the continuous upgrading of the Canton Fair, which has greatly contributed to the growth of Schneider Consumer Asia.
"Chinese people have done a lot of good things, and they can also do very well despite difficulties. China's inflation has basically not changed, the costs have not increased much, so there is great potential for further development in China," Bénard said.
At the Canton Fair, an international trade platform, countless business people like him have realized their dreams and goals. Canton Fair not only serves as a window to showcase goods and services, but also a bridge to promote international friendship and cooperation. In the future, the Canton Fair will continue to provide more opportunities and convenience for global traders.
"Hopefully the Canton Fair will become more famous and valuable as a bridge connecting global markets," Bénard said.
Producer: Yang Chenggang
Executive producers: Lu Zebing, Cui Zheng
Planner: Luo Wei
Reporter: Yang Zhiming
Co-authors:Huang Qiyun, Jiang Xianghui
Graphic designer: Huang Chengshuang
Editors: Wing, Steven, Will, Jerry