The State Power Investment Corporation Limited (SPIC) Shenquan Phase II Offshore Wind Farm project in Jieyang, east Guangdong, recently connected to the power grid at full capacity.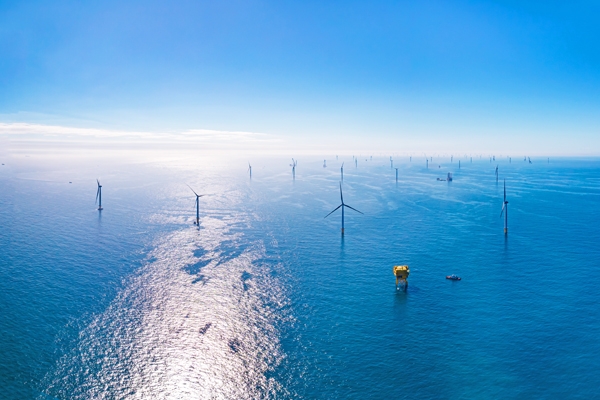 It is China's largest offshore wind farm in terms of single-unit capacity for commercial use. Operationally, the wind farm can provide 1.743 billion kWh of clean energy for the Greater Bay Area annually; this is equivalent to the annual electricity consumption of nearly 900,000 households.
With a total installed capacity of 502 megawatts, the Shenquan Phase II project utilizes 16 8MW wind turbines, 34 11MW wind turbines, and one offshore substation. A total of 66kV submarine cables were laid for this project.
Siemens Energy offered 36 66kV Blue GIS and 36 ester oil transformers for the project's wind turbines. It also provided a gas-insulated switchgear at 220kV and 66kV, and two 220 kV/270 MVA transformers for the offshore substation.
The equipment helps the wind farm collector system reach 66kV voltage grade, while ensuring a clean energy supply and reducing carbon emissions.
After being put into operation, the project is capable of saving about 527,000 tons of standard coal and cutting carbon dioxide emissions by nearly 1.4 million tons.
That will effectively increase the consumption share of clean energy and provide fresh impetus for the low-carbon development of the GBA economy.
(GDToday)