From March 14 to 17, the Macao-Hengqin Joint Investment Promotion Delegation visited Singapore and arranged five investment promotion conferences.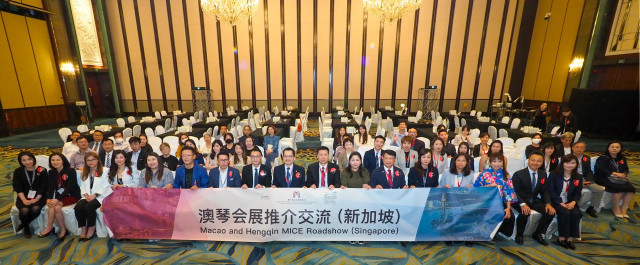 More than 140 representatives of Singapore enterprises were invited to these conferences, many participants expressed their will to invest in Macao and Hengqin.
A number of representatives expressed that they had a much better understanding of the business environment and development opportunities in Macao and Hengqin; they look forward to further cooperation and exchange with Macao and Hengqin, with a goal of seeking significant business opportunities.
During the visit, the delegation paid visits to key institutions and enterprises in Singapore and carried out investment negotiations to seek opportunities for cooperation and discussed how to make full use of the opportunities brought by Macao-Hengqin integrated development and carry out international cooperation in the industrial and innovation chains. The parties conducted discussions on industrial cooperation in the fields of science, technology, and healthcare.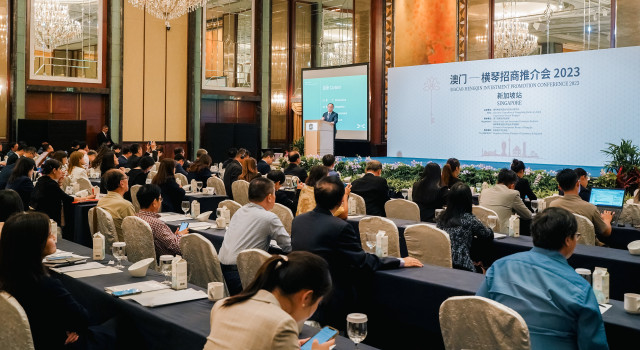 Participants at the investment promotion conferences, such as Su Kun, Deputy Director of the Executive Committee of the Management Committee of the zone, said that China has announced a series of support policies regarding industrial development and market access for Hengqin. The aim of these policies is to create a business environment that is both in line with Macao and the world. Su also expressed his hope that the Singapore business community will achieve a more thorough understanding of the economic vitality, innovation strength, regional attraction, and investment potential of Macao and Hengqin through the event.
Meng Fanqiu, Council Member of the Singapore Chinese Chamber of Commerce, said that he envisions the investment promotion conferences an opportunity to further strengthen exchange and encourage entrepreneurs to explore investment and development opportunities in Macao and Hengqin.
Additionally, the Macao Trade and Investment Promotion Institute and the Economic Development Bureau of the zone jointly held the Macao-Hengqin MICE Promotion Seminar (Singapore) to introduce the advantages of Macao and Hengqin MICE facilities and services to 40 event organizers from the Singapore MICE community.
Business negotiations between the Macao-Hengqin MICE industry and Singaporean enterprises were also arranged, participants had reached certain milestones with the companies they negotiated with.
Related news: