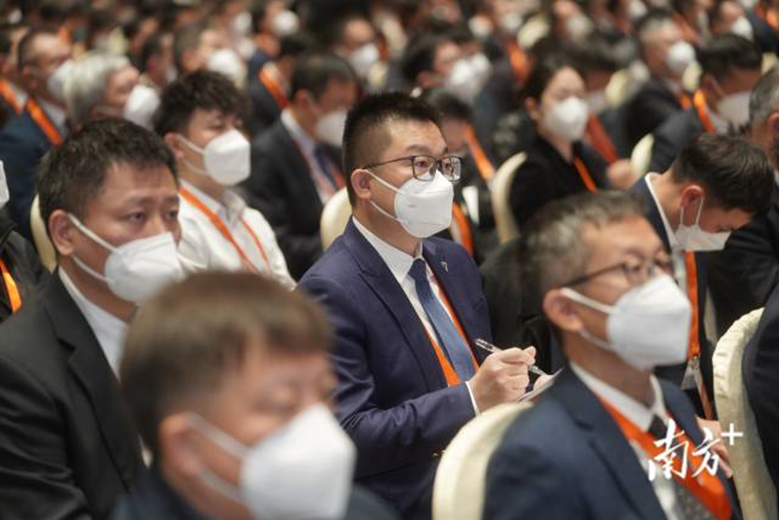 [Photo: Nanfang Plus]
On the afternoon of January 28, the first working day of the Year of Rabbit, Guangdong high quality development conference held five sub-sessions, inviting representatives from provincial departments, local governments, cooperate sectors, and scholars to discuss how the province can advance high-quality development in detail in 2023.
The five sub-sessions focused on critical projects and platforms construction, enhancement of the real economy and the manufacturing industry, coordinated development between urban and rural areas, enhancement of the efficiency of finance serving the real economy, expansion of all-around opening up, creation of an international, market-oriented, and law-based business environment.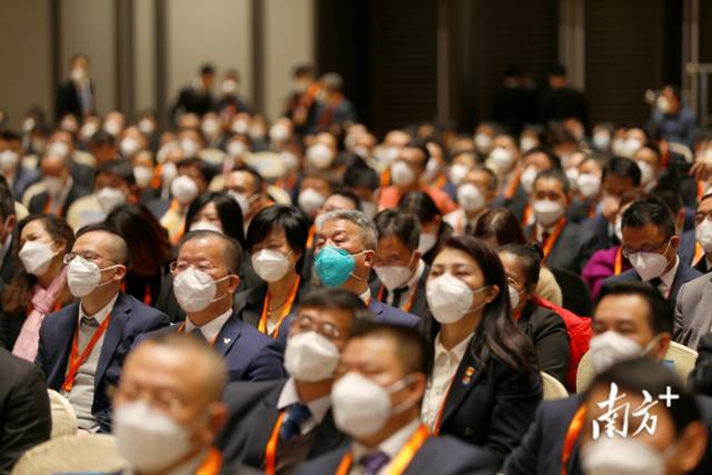 [Photo: Nanfang Plus]
1530 provincial key projects in 2023 with a total investment of 8.4 trillion RMB
More specific policies and plans have been announced in the five sub-sessions, echoing the call on high-quality development made by top leaders in Guangdong this morning.
Ai Xuefeng, director general of Guangdong Provincial Development and Reform Commission and director general of Guangdong Provincial Office of the Leading Group for the Development of the Guangdong-Hong Kong-Macao Greater Bay Area, said that in 2023, Guangdong has arranged 1530 provincial key projects with a total investment of 8.4 trillion RMB. The annual planned investment will reach 1 trillion RMB.
Regarding enhancing the real economy and the manufacturing industry, Guangdong is set to expand strategic industrial clusters valued over 100 billion RMB and 1 trillion RMB, strengthen essential industrial parks' function as platforms to encourage innovation in manufacturing, improve investment services on critical projects, cultivate high-quality enterprises with solid ability of sci-tech innovation, and optimize the province's business environment for manufacturing, according to Tu Gaokun, director general of Department of Industry and Information Technology of Guangdong Province.
In the sub-session themed "enhancement of the efficiency of finance serving the real economy, expansion of all-around opening up," Zhang Jinsong, director general of the Department of Commerce of Guangdong, announced that Guangdong had set plans to boost the foreign economy by rolling out a slew of integrated measures in foreign trade, foreign investment, foreign outsourcing, foreign economic cooperation, and overseas talent attraction.
Zhang indicated that the province had formed a working mechanism of "one-to-one" services to the top 500 foreign trade enterprises and key foreign investment projects. The province will help deal with problems in enterprise financing, employment, land use, and energy use timely and further improve and implement the policy of rewarding and subsidizing foreign investment.
At the same time, Chu Shijia, director of the China Foreign Trade Center, announced that the 133rd Canton Fair is scheduled to open on April 15 and will fully resume its offline exhibition. Chu further revealed that the 133rd Canton Fair had been launched for global publicity and promotion before New Year's Day. Invitations were sent to 950,000 domestic and foreign purchasers, 177 international partners, 224 overseas embassies and consulates, 67 consulates general in Guangzhou, and more than 50 domestic investment partners.
Cooperate sectors willing to participate in Guangdong's development
Cooperate sectors from home and abroad responded heatedly, expressing their willingness and confidence in Guangdong's high-quality development.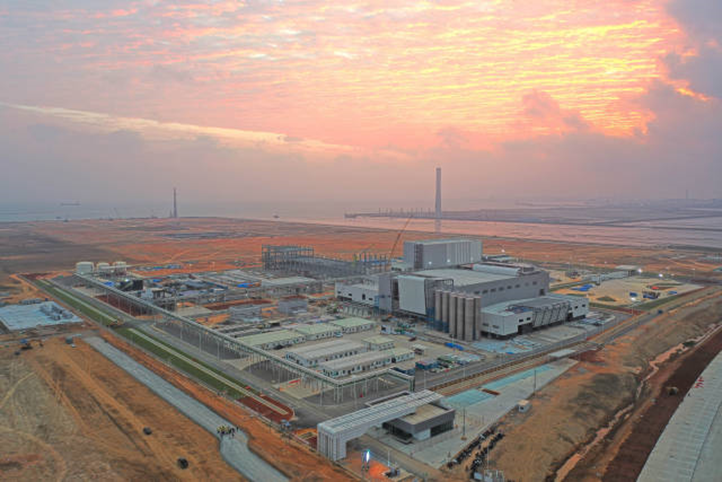 ExxonMobil Huizhou Ethylene Project. (Photo: Xinhua)
Li Xingjun, General Manager of ExxonMobil (Huizhou) Chemical Company, revealed that his company would invest in a world-class R&D center in the Daya Bay petrochemical industrial park in Huizhou of Guangdong Province. Also, the company is considering establishing a ten million-ton carbon capture, utilization and storage center in Daya Bay Petrochemical Zone.
As one of the first batches of seven major foreign-funded projects in China, ExxonMobil Huizhou Ethylene Project has fully funded 1.42 billion USD in place, and the total fixed assets investment reached 17.55 billion RMB. Currently, there is 6350 staff on the project site, and the critical heavy equipment of the project has been hoisted ahead of schedule.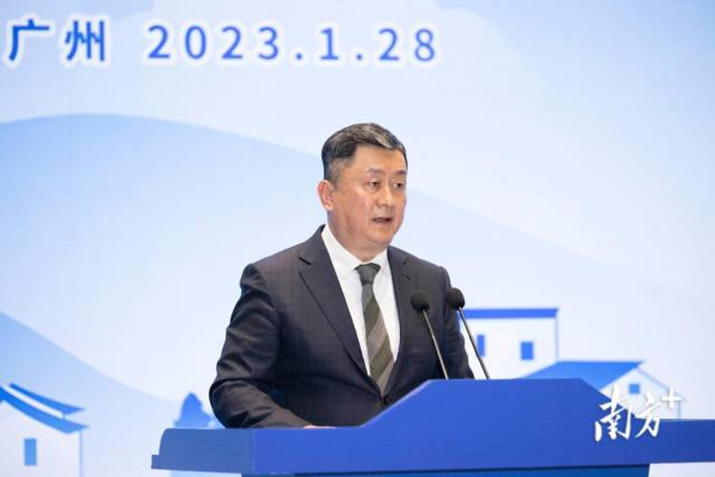 Li Wenhai, Vice President of C.P. Group, made a speech at the sub-session. [Photo: Nanfang Plus]
Having put down roots in China for more than 40 years, the C.P. Group from Thailand has been a significant player in modern agriculture in Guangdong. Li Wenhai, Vice President of C.P. Group, said that In recent years, the C.P. Group has been engaged in rural revitalization in Guangdong, focusing on agriculture, animal husbandry and food, and has built three modern agricultural industry chain projects in Zhanjiang, including chicken, pig and shrimp, with a total investment of 12 billion RMB.
Li introduced that the Group will make every effort to promote the development of industrial digitalization by building digital farms to promote the development of animal husbandry in the direction of digitalization and intellectualization and making use of the Internet of Things to build a digital modern industrial park innovation demonstration park.
Meng Fanwu, COO of Yuhu Cold Chain and Chairman of the Guangzhou Branch, told GDToday that his company would benefit from Guangdong's high-quality development by optimizing the international supply chain and removing more intermediate links so that they can explore better overseas products for domestic consumers.
Yuhu Group is a Hong Kong-based multinational investment group featuring a dual-core focus on global supply chain and integrated industry operation in cold chain assets and advanced technology, fishery and agriculture, as well as mixed-use development and function. Currently, Yuhu Group is building an industrial park in the Huadu district of Guangzhou, attracting enterprises that mainly import frozen products.
Feng Xingya, general manager of GAC, also highlighted GAC's 2023 plan in the sessions, indicating that the company will optimize the layout of new energy vehicle production capacity through independent innovation and expand investment to strengthen the whole industry chain of new energy vehicles, focusing on the R&D, manufacturing, supply chain and software services.
Reported by Nan, Jasmine
Edited by Wing