Recently, a train carrying new energy vehicles (NEVs) departed from Guangzhou to Moscow, Russia. It's the first China-Europe freight train of its kind pulling out from Guangdong, marking a new logistics channel for NEVs export from the Guangdong-Hong Kong-Macao Greater Bay Area.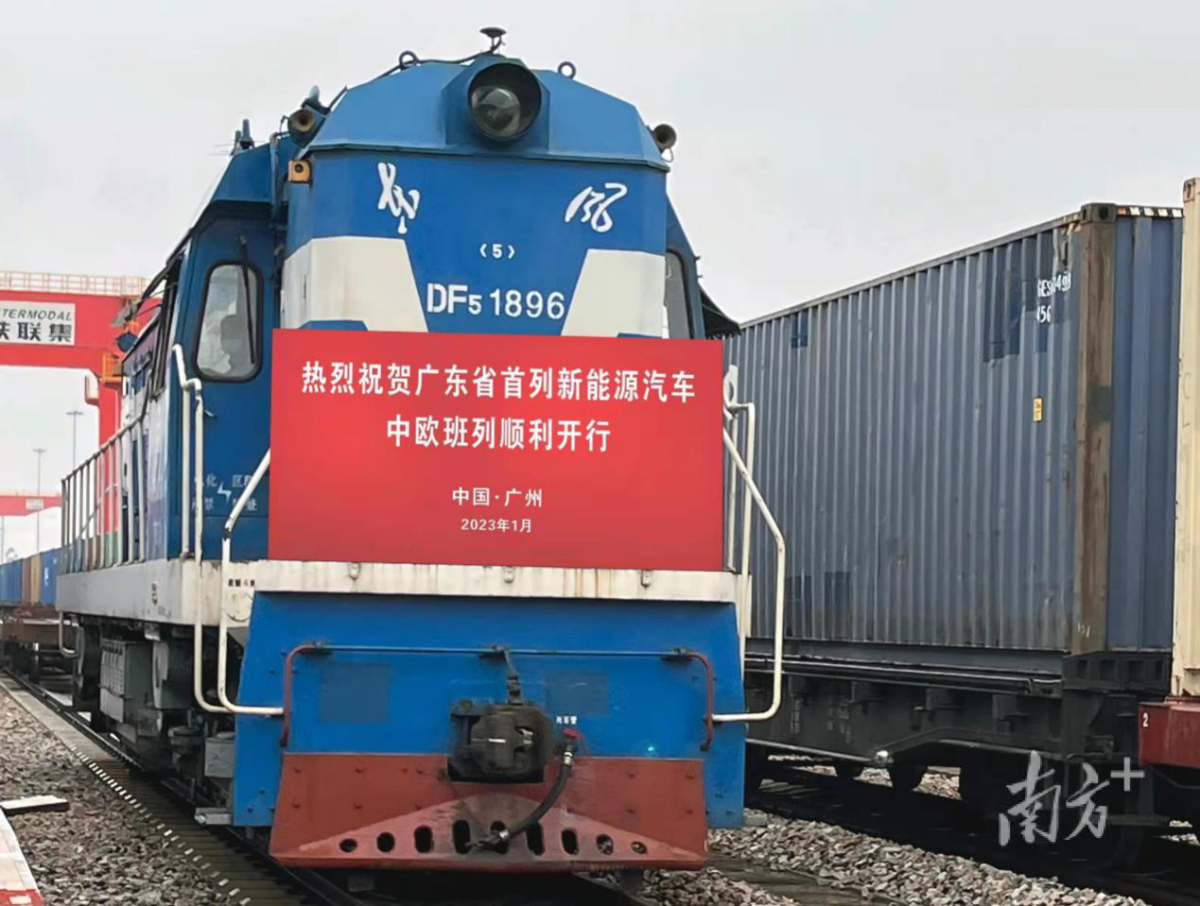 [Photo: Nanfang Plus]
The train, reaching Europe via the Horgos Port in Xinjiang Uygur Autonomous Region, is expected to arrive at Moscow in 15 days.
In recent years, China's new energy vehicle exports have grown rapidly, while those of Guangdong saw double-digit annual growth.
To facilitate the export of NEVs, Guangzhou Customs opened a priority channel for the inspection and release, shortening the customs clearance time.
According to the director of international logistics of Guangdong Guangwu Holdings Group Co., Ltd., China-Europe freight trains are safer, more stable and convenient compared with sea transportation. With multiple numbers of runs and stops, the auto companies have more options, which can boost the sales of NEVs in markets along the route of Belt and Road Initiative.
Author | Fanny, Levy (Intern)
Editor | Wing, Steven, Abby, Jerry