Recently, a number of domestic airlines and foreign airlines have released their flight schedules in September, including some added international and regional routes.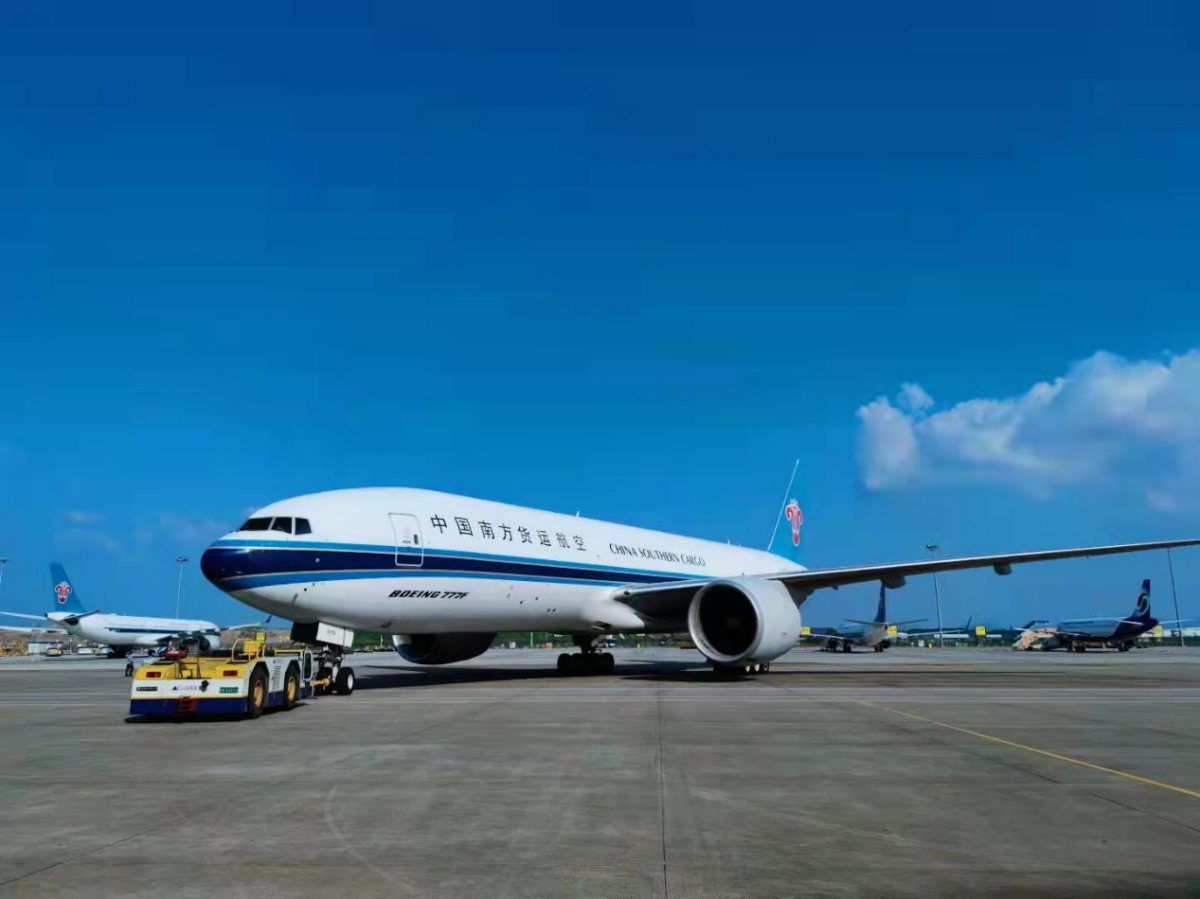 Here are the details:
Domestic Airlines
China Southern Airlines
In September, the newly-added international and regional flights of China Southern Airlines are scheduled as follows: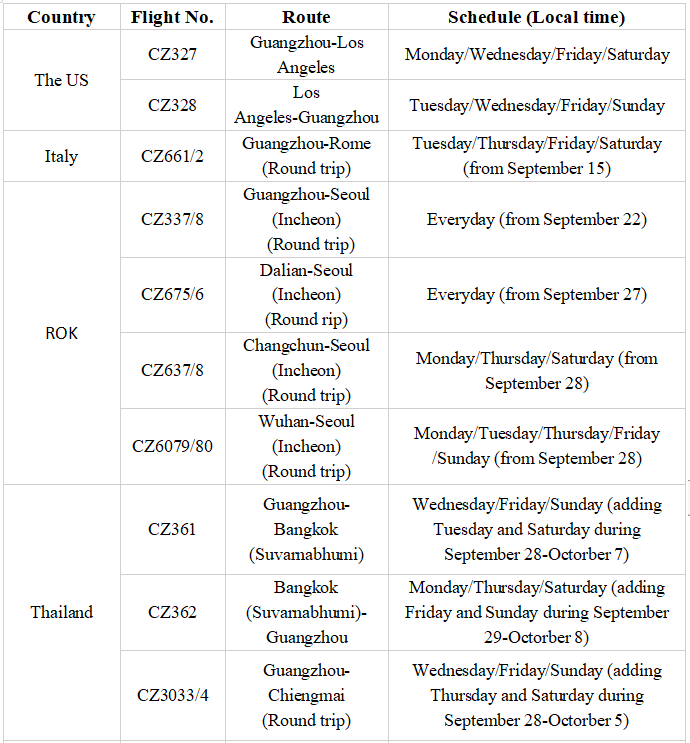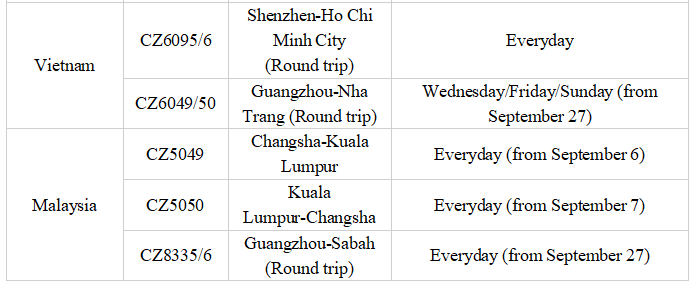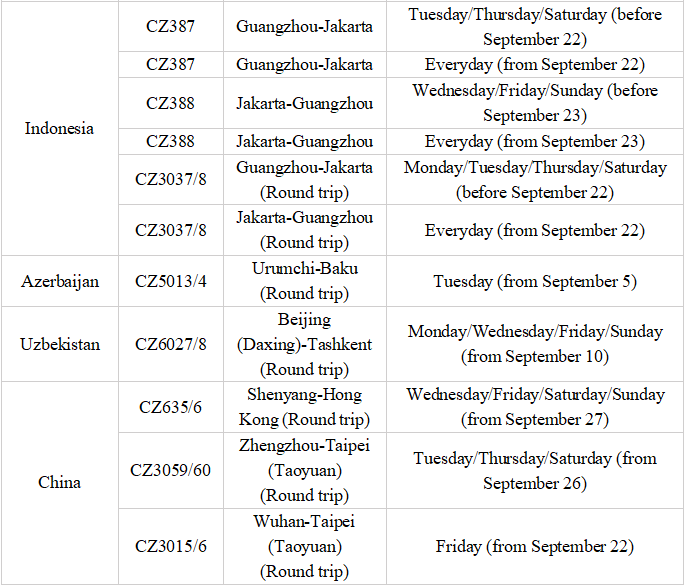 China Eastern Airlines
Starting from September 1, China Eastern Airlines added three weekly flights on the Shanghai-Los Angeles route.
Xiamen Air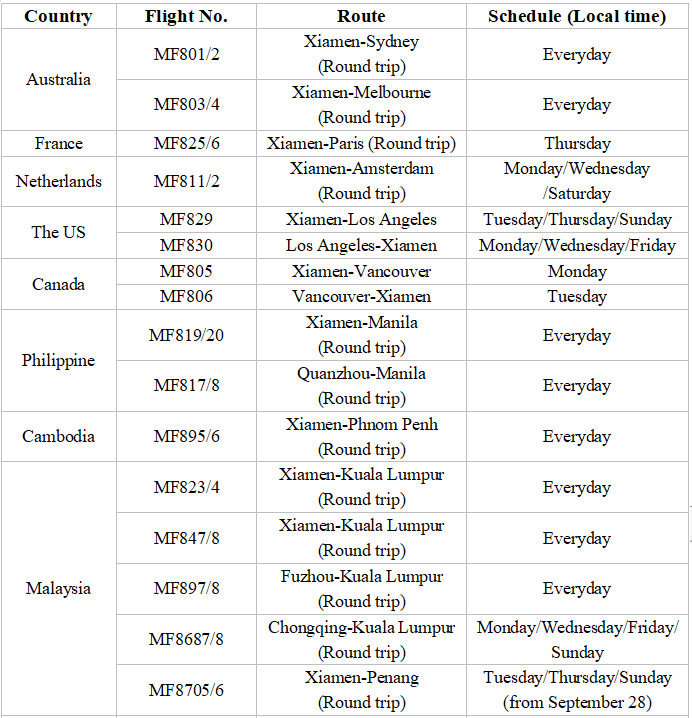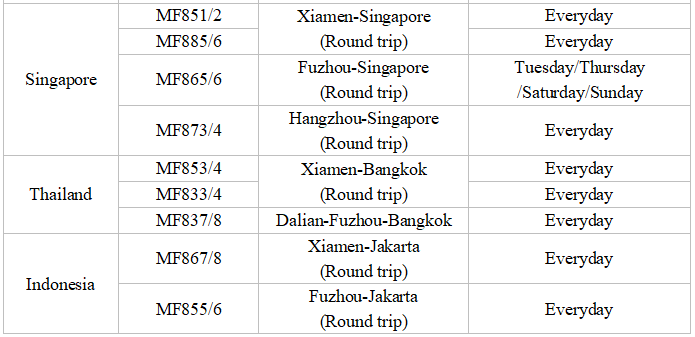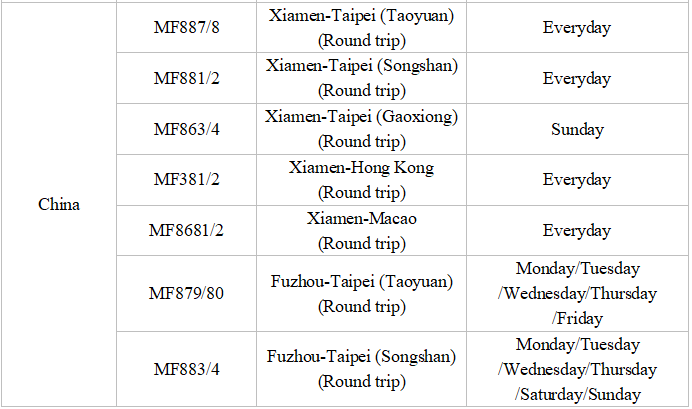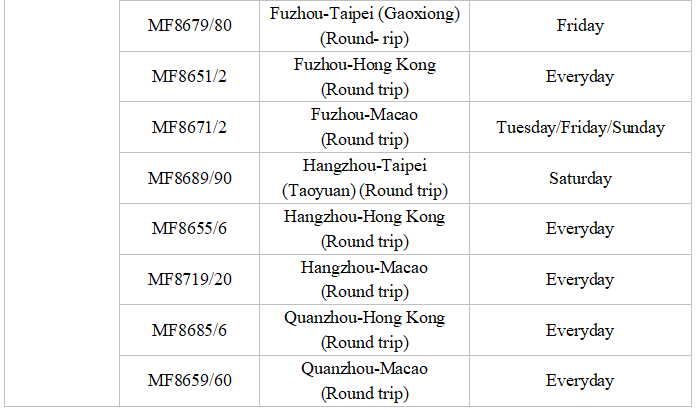 Cathay Pacific Airways
In September, Cathay Pacific's flights from Hong Kong to the Chinese mainland are scheduled as follows: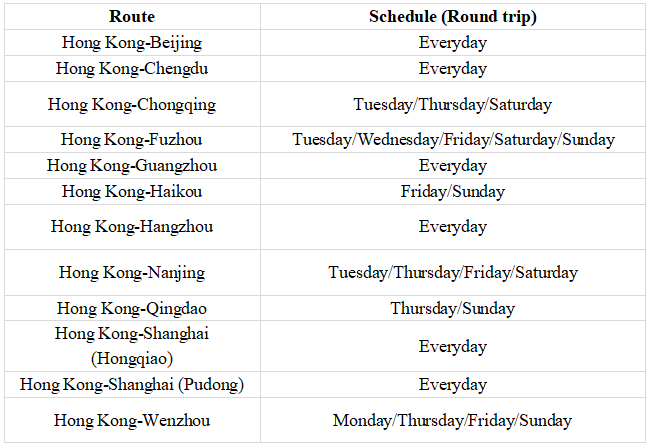 Hainan Airlines
On September 4, Hainan Airlines released the newly-added domestic flights schedules.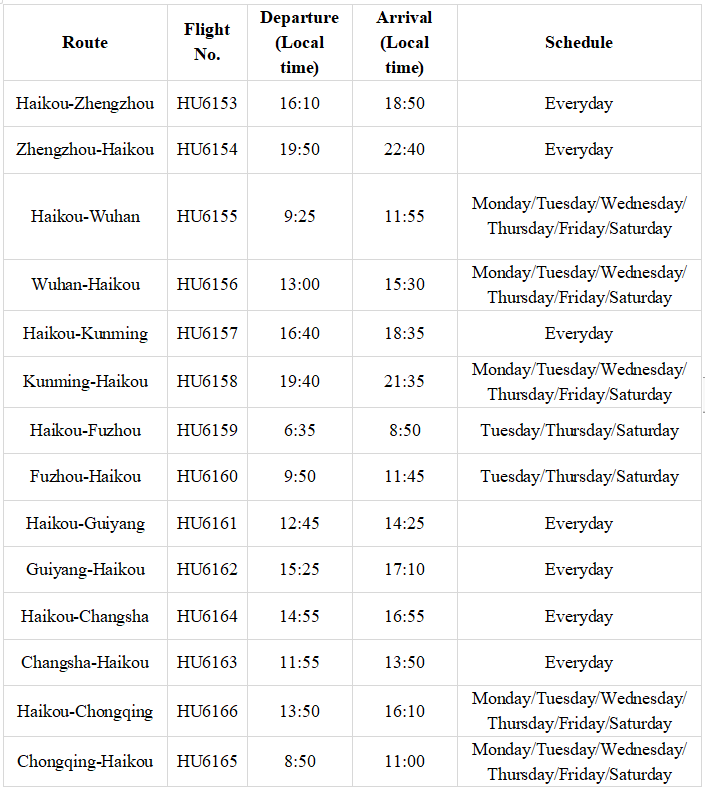 Foreign Airlines
Mongolian Airlines (until Oct. 28, 2023)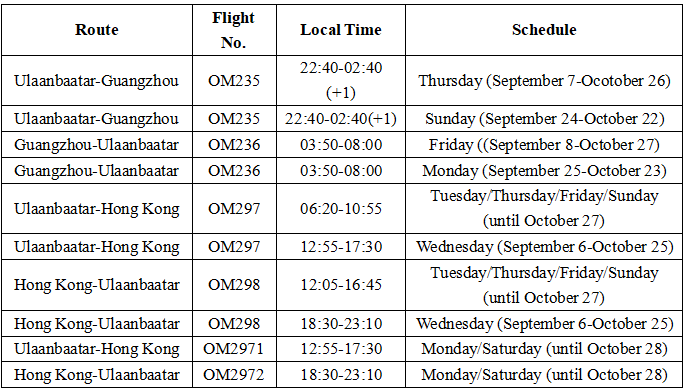 Lufthansa Airline (until Oct. 28, 2023)

Mahan Airline (until Oct. 28, 2023)

Saudi Arabian Airlines

Turkish Airlines

Asiana Airlines

Korean Air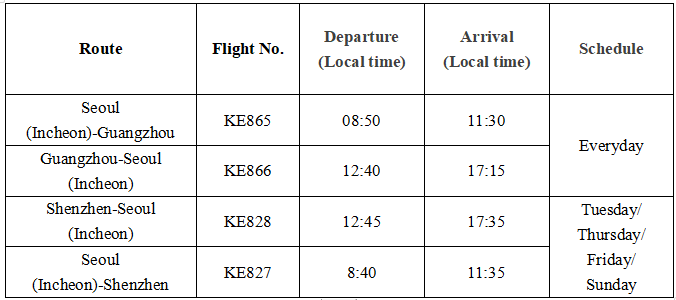 All Nippon Airways (ANA)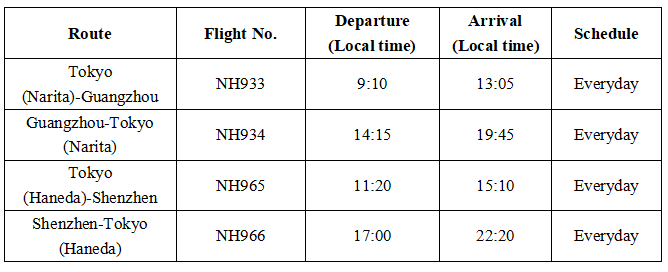 Air France (until Oct. 29, 2023)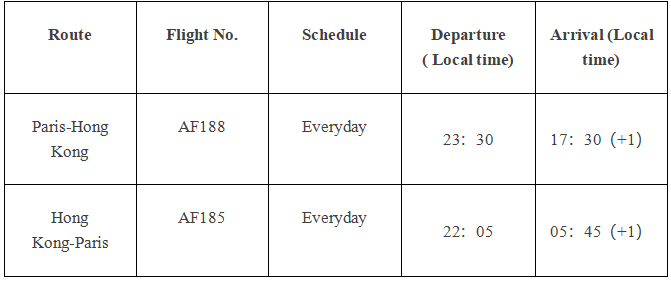 Scoot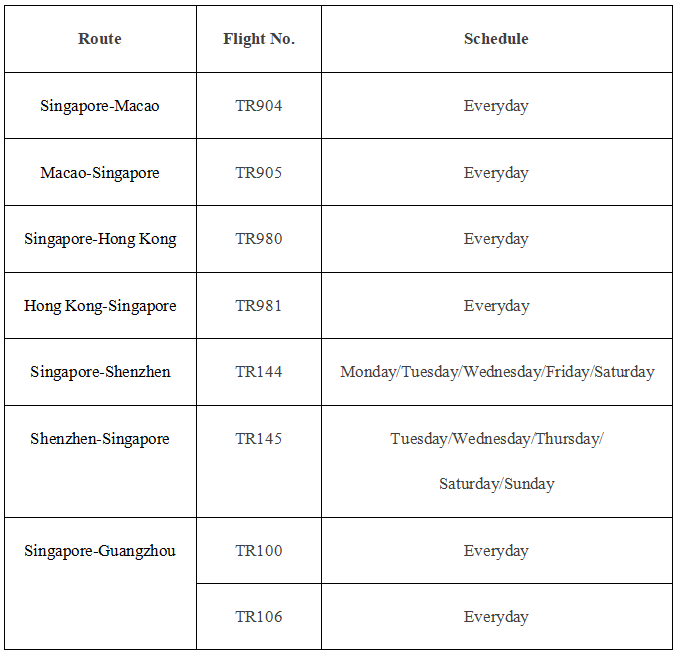 These arrangements may be subject to change. For those planning to travel, please check the latest information released by the airlines before departure.
(All data are cited from the official notices of the above airlines.)
Reporter | Fanny, Rina (Intern)
Editor | Olivia, Steven, Will, Jerry
Photo provided to GDToday