What can you buy with 1 RMB?
In Zhuhai, you can rent one-square-meter office space for a year with only one RMB. While in Zhongshan, you can rent an office for free for four years if you meet certain criteria. Cities of the Guangdong-Hong Kong-Macao Greater Bay Area (GBA) are escalating in attracting global talents and promoting entrepreneurship. Here are more cases to know...
Zhuhai's Hengqin: "double 15 percent" tax preference
Located in Hengqin, the Macao-Hengqin Youth Entrepreneurship Valley (Inno Valley HQ), is an incubator for Macao and Hong Kong youths to begin their entrepreneurship on the Chinese Mainland.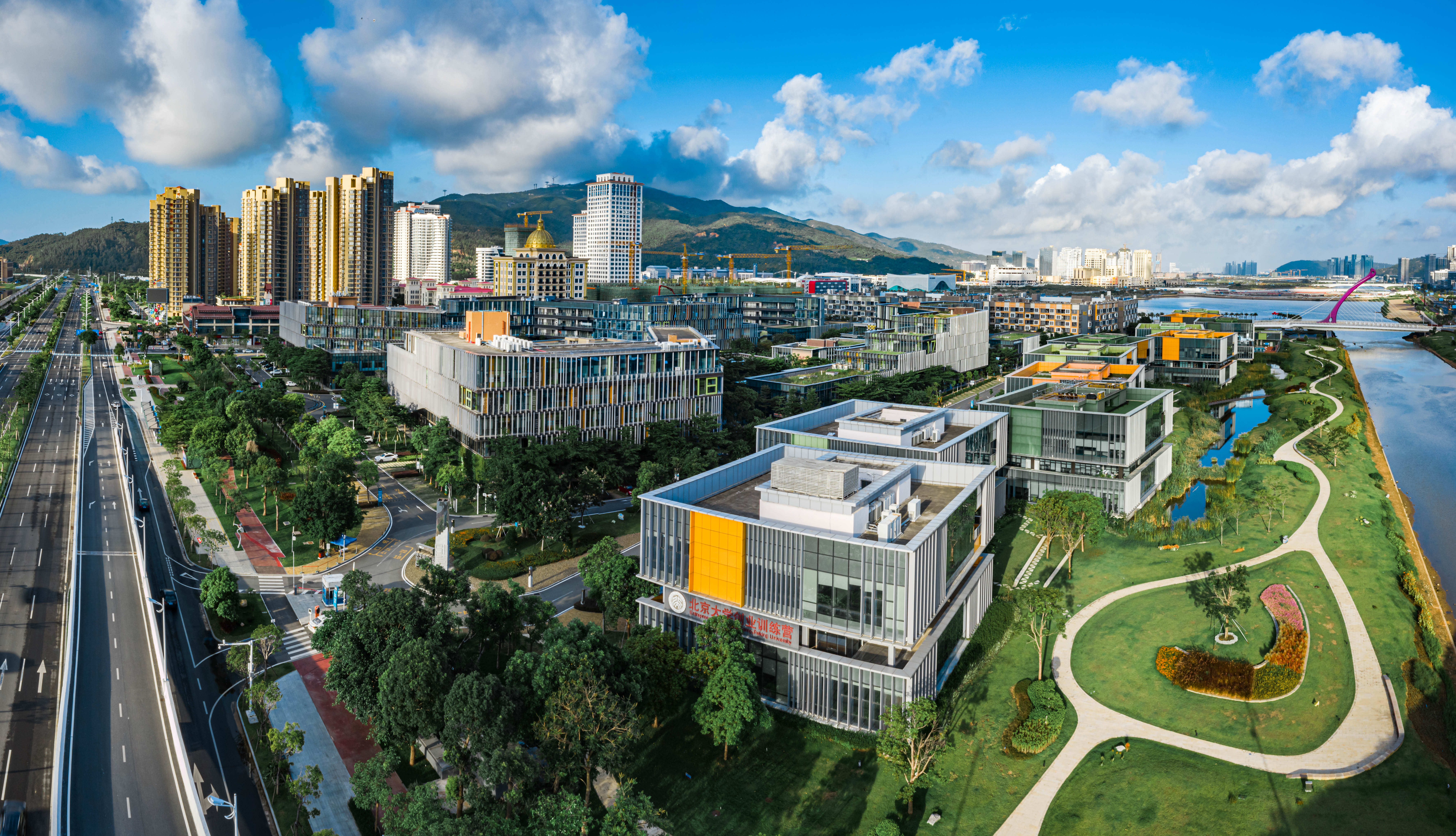 The local government has implemented a series of preferential tax policies for companies and talent in the Guangdong-Macao In-Depth Cooperation Zone in Hengqin, including a 15 percent reduction to corporate income tax (CIT) for companies in 150 industries and skilled or in-demand talent can enjoy an exemption for the part over 15 percent of their individual income tax (IIT).
"The 'double 15 percent' preferential tax policy gave us great support in the early stage of entrepreneurship," said Chen Tuyan, chief strategy officer of Pachira Era (Zhuhai Hengqin) Information Technology Co., Ltd, "The summits and seminars organized by the valley now and then also helped us a lot in understanding the needs of our clients."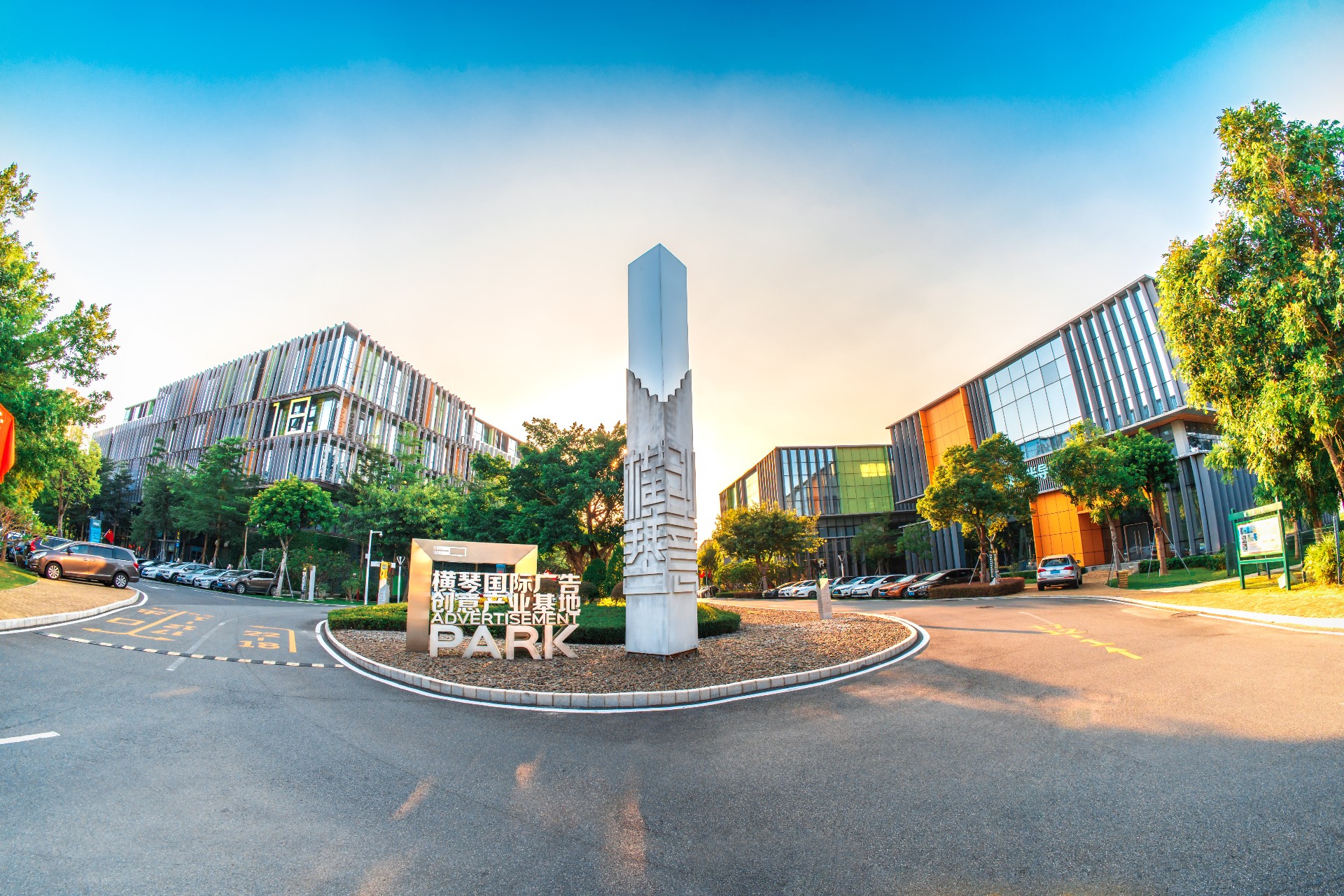 So far, Inno Valley HQ has drawn a host of enterprises in sci-tech R&D and Chinese medicine, and introduced or incubated a total of 120 national high-tech enterprises and 13 unicorn enterprises.
Zhuhai: 1 RMB for one square meter
The Technology Transform Base for Hong Kong and Macao in Zhuhai is a major sci-tech cooperation project in the GBA. Supported by the local government, Hong Kong and Macao enterprises in the base can rent an office for only 1 RMB per square meter annually for the first three years and enjoy fast access to financing.
"The 1-RMB-annual-rent policy helps save cost a lot," said Terrence Tang, CEO of Silicool Technologies Limited. "The government also responded quickly to our financing needs. It only took one week to settle an investment and one month to sign the agreement."
Shenzhen's Qianhai: 32 RMB per square meter each month
Qianhai Shenzhen-Hong Kong Youth Innovation and Entrepreneur Hub, has incubated 838 start-up businesses, 460 of which are Hong Kong enterprises.
To ease the burden of talent, the hub provides low-income housing for them with low rent. In the north part of the E hub, government-subsidized rental housing only costs 32 RMB per square meter each month. Currently, a 4400-square-meter residential community designed for Hong Kong and Macao talents is under construction, and an additional 100 apartments will be provided.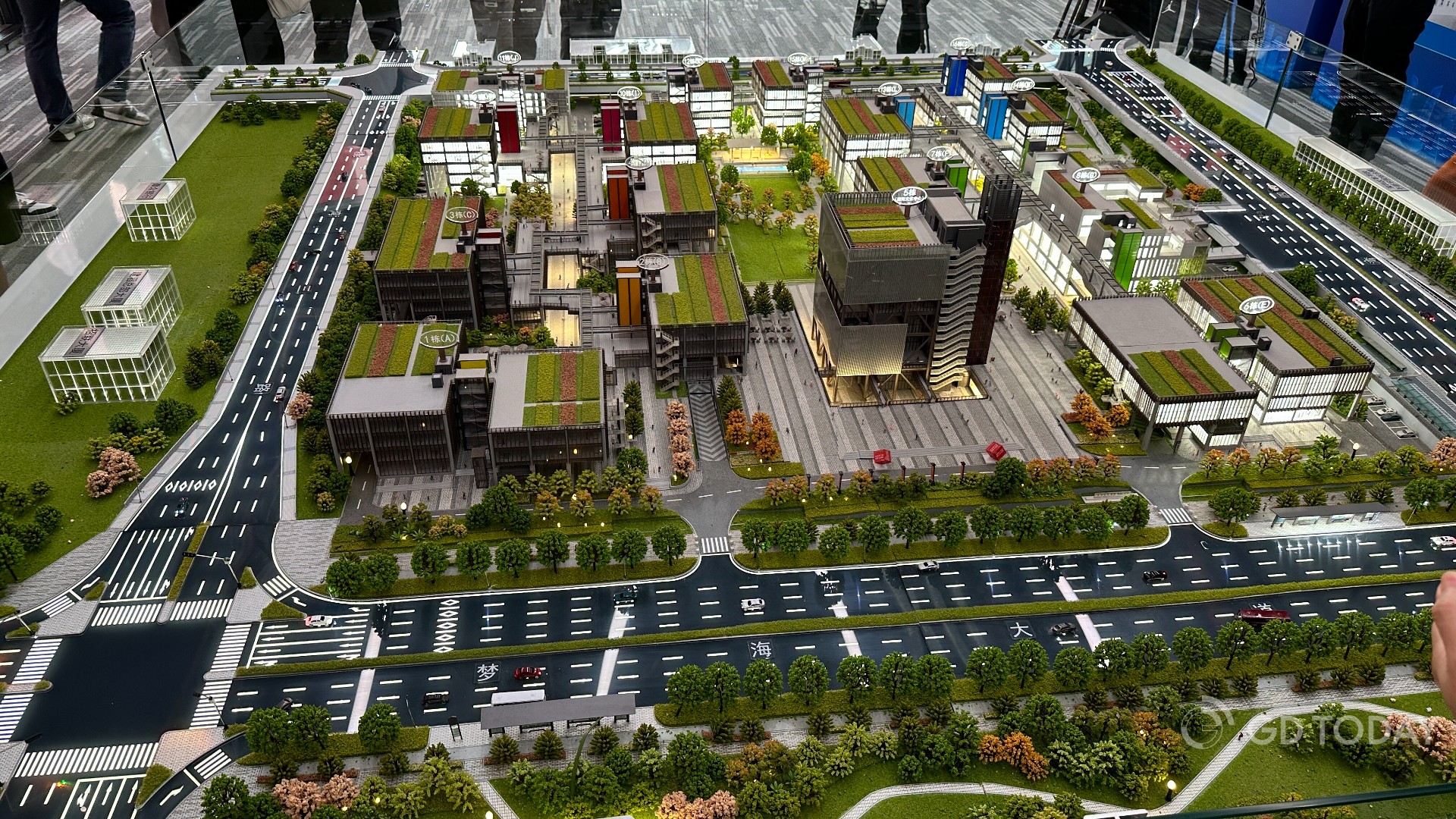 "I applied for an apartment in May and got approved in July. Now I have a 43-square-meter apartment that only costs about 1,300 RMB a month,"noted Liu Xiaofeng, an employee of Hua Shikai Intelligent Technology.
Zhongshan: free rent for 4 years
Established in 2004, the Zhongshan Overseas Students Pioneer Park of China provides supportive policies for Hong Kong and Macao entrepreneurs. For example, applicants meeting requirements can rent an office for free for four years.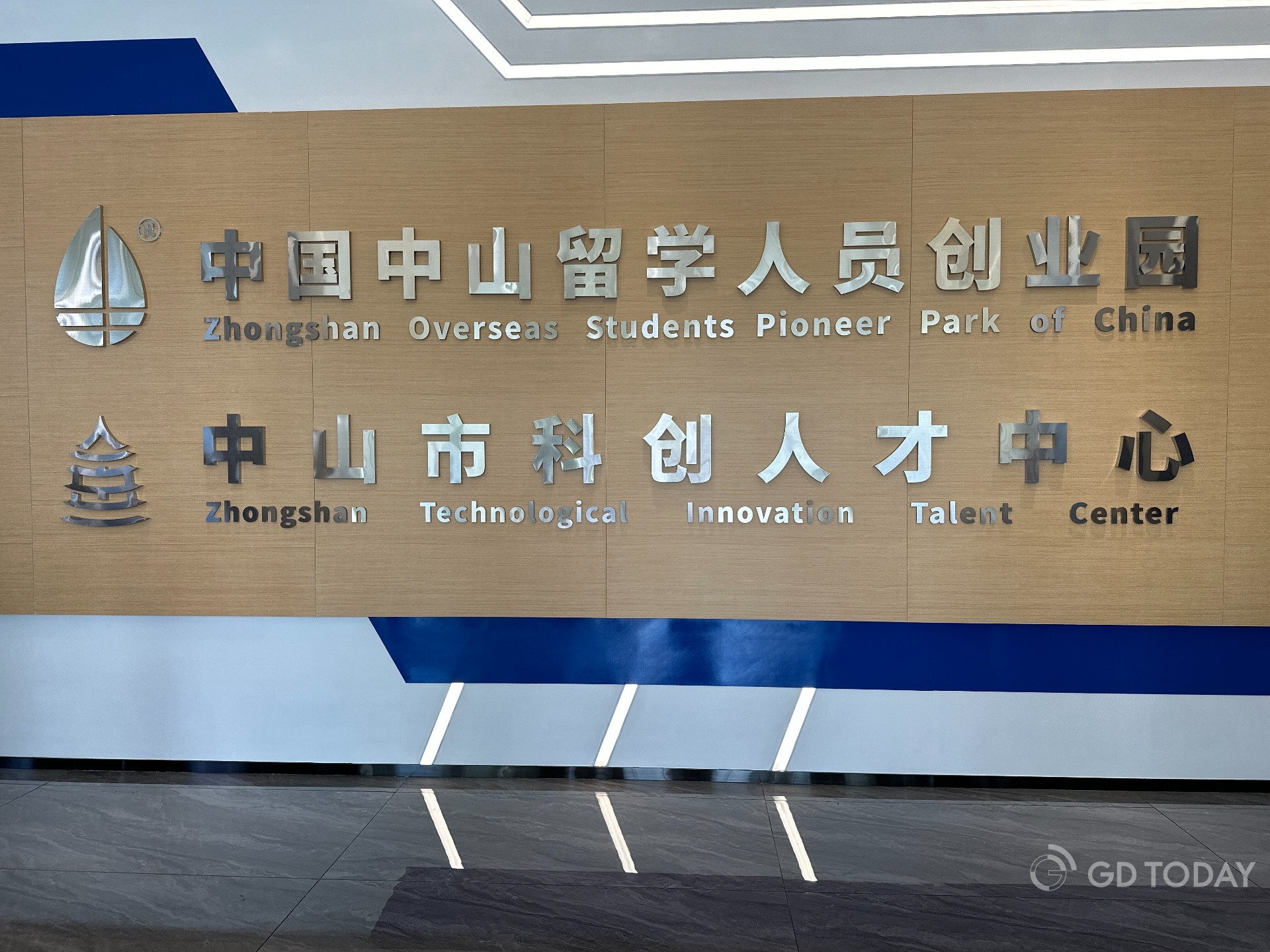 Born in Hong Kong and finished his education in the US, H. Fai Poon, CEO of Quacell Biotechnology Co., LTD., chose to develop his business in Zhongshan in 2018.
"Zhongshan has attracted many biomedical companies and Zhongshan Municipal Government is very professional in the biomedical area. The government here understands what we need, so it can help us better. For example, I needed start-up funds when I had just started my business. After the staff of the park learned about it, they introduced many investors to me and gave subsidies to me, which were crucial in the early stage of my entrepreneurship," said Poon.
The park also sees a strong integration among industries, universities, research institutes, and enterprises. In 2021, Zhongshan Institute of Changchun University of Science and Technology (CUST) was established in the hub, offering job opportunities for students from CUST and the GBA.
Jiangmen: an international collaboration to explore more possibilities
There is a 700-meter underground tunnel with a 5G mobile network in Jiangmen, where Jiangmen Underground Neutrino Observatory (JUNO), a multipurpose neutrino experiment, is under construction with the primary goal of determining the neutrino mass hierarchy (MH) with reactor anti-neutrinos.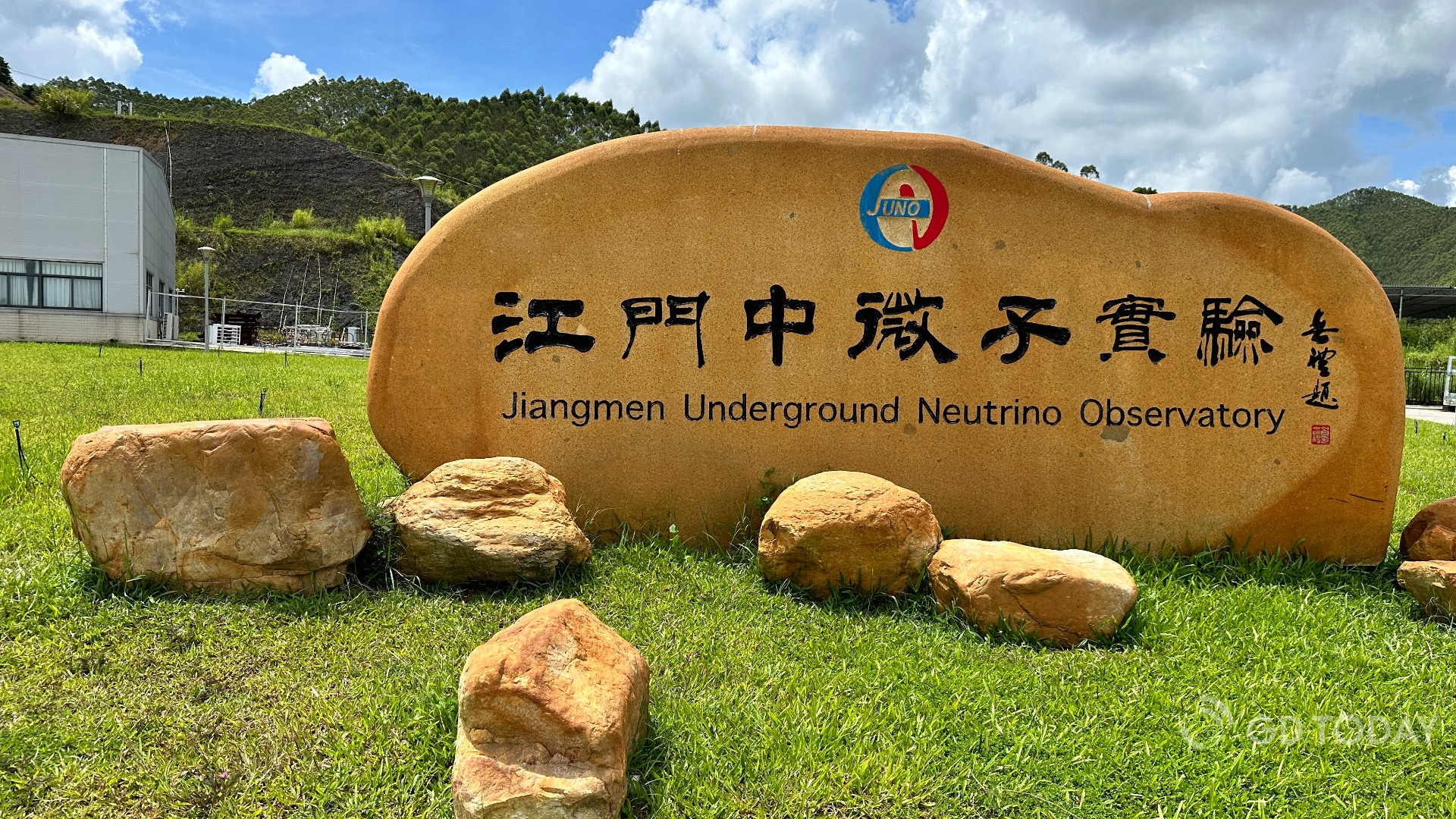 It is expected that the installation of the main structure of the detector will be completed by the end of 2023, and next year will start data collection. The research team of JUNO is composed of experts from China and other countries.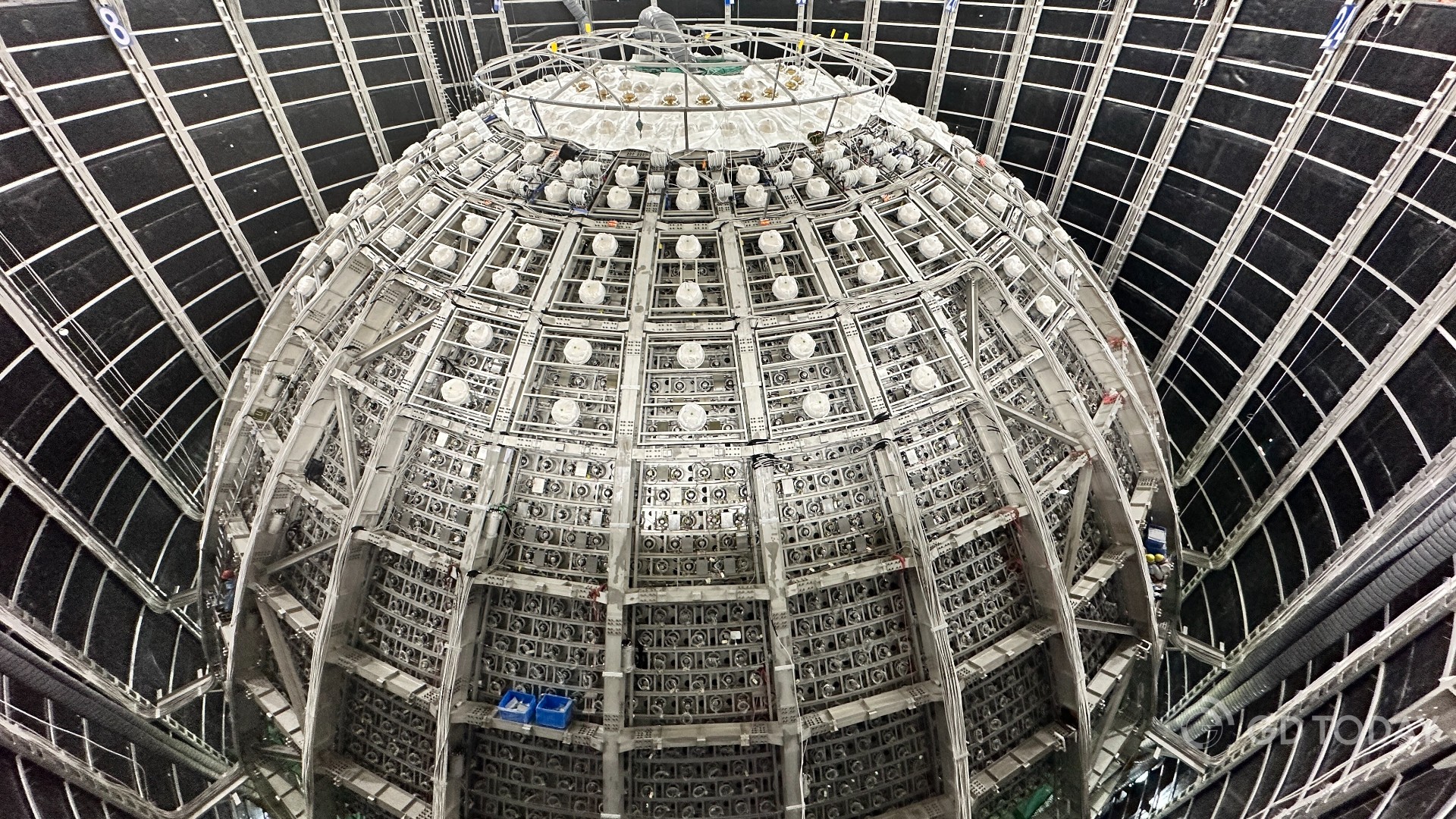 From July 20 to 22, a pre-seminar of the 22nd International Collaboration Meeting of the Jiangmen Underground Neutrino Observatory (JUNO) was held in Jiangmen, gathering about 100 scientists from China, Italy, Germany, France, and other countries and regions.
The 22nd JUNO Collaboration Meeting will be held from July 24 to 28 in Kaiping of Jiangmen, where scientists from different countries will further discuss the follow-up work plan concerning the installation of the central detector.
Reporter: Rofel, Wang Ziqing (Intern)
Photo: Rofel, Administrative Affairs Bureau of Guangdong-Macao In-depth Cooperation Zone in Hengqin
Editor: Steven, Jasmine, Jerry