Guangzhou's Huangpu District officially debuted multilingual versions of its service webpages (http://www.hp.gov.cn/zwfw/en/#) for overseas-related affairs in May 2022, focusing on foreigners, Hong Kong and Macao residents, and overseas Chinese.

The websites have integrated most overseas-related affairs guidance for those who come to Huangpu to start businesses, invest or get a job, with information in three languages - English, Japanese, and Korean. In the last year, the page views have exceeded 20,000.
The websites have offered a variety of one-stop services for foreigners and foreign-funded enterprises, including visa application, talent's green card application, business start-ups, business management and other affairs.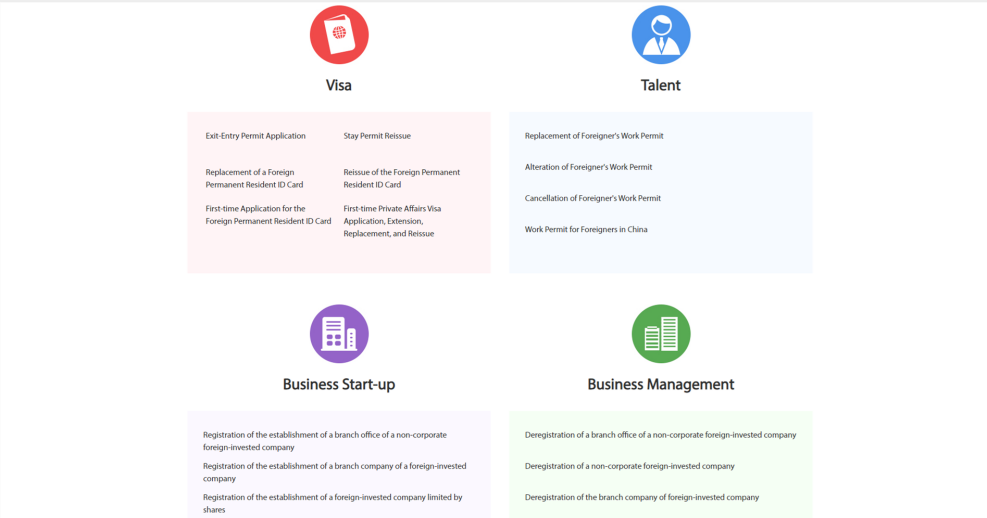 Data from the Huangpu government shows that the multilingual websites now have gathered a total of 60 overseas-related affairs. All services can be reserved online, especially entry-exit related affairs, which can even be applied for and processed online.
In addition, the websites have connected the online service reservation system with the district's government service center. After an appointment is submitted successfully, the page will coordinate the staff of the service center and approval departments to prepare for corresponding language service in advance for foreigners and enterprises.
The multilingual webpages are also available in mobile versions, and users can easily browse to view work procedures and guidance through their mobiles at any time.
In the next phase, Huangpu District Data Administration will continue to launch more online services so that foreigners, Hong Kong and Macao residents, and overseas Chinese can enjoy more efficient, convenient and accurate government suppoprt.
Author: Ariel
Editor: Wing, Nan, Monica, Jerry