"Vegetables and fruits you ordered are ready, you can come and get them now." Huang Shaoman have been making calls like these for about a week.

Living in Nanhua community, Fengyang Subdistrict, epicentre of Guangzhou's recent outbreak, Huang recently becomes the temporary manager of the vending machines for groceries, taking in charge of placed orders and after-sales service.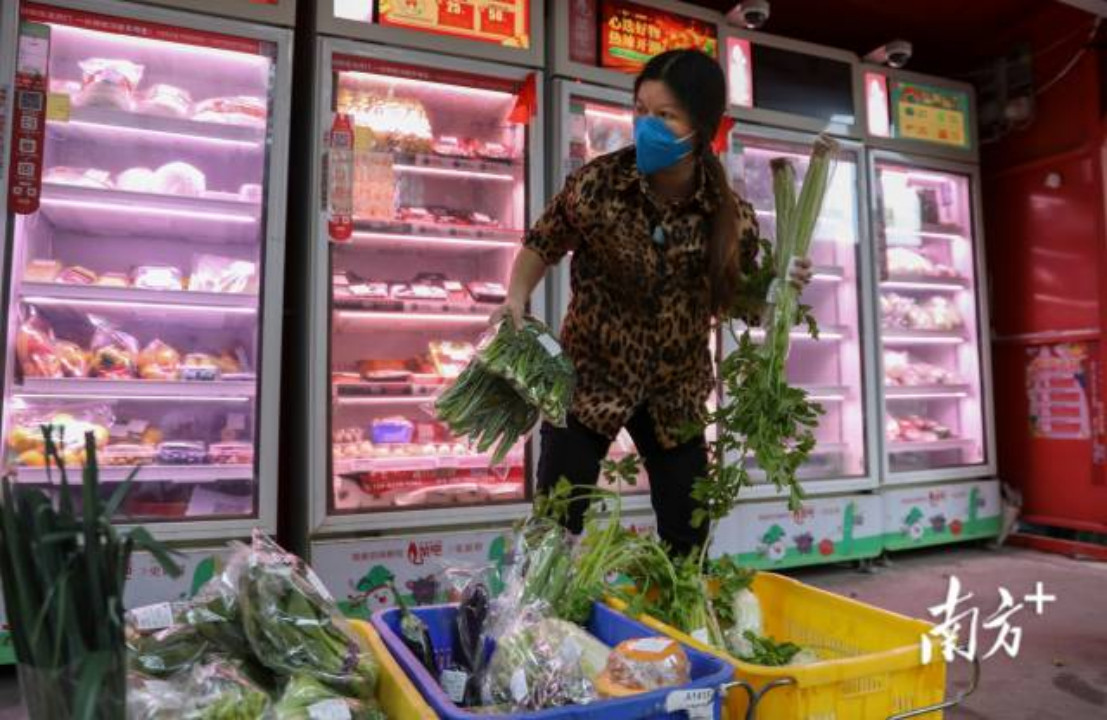 The original owner, Ms.Tsai, who lives in Panyu District cannot now attend her business anymore because of the strengthened epidemic prevention and control measures.
Thanks to Huang's warm heart, the service is now running and have helped many residents who are facing difficulties in getting groceries.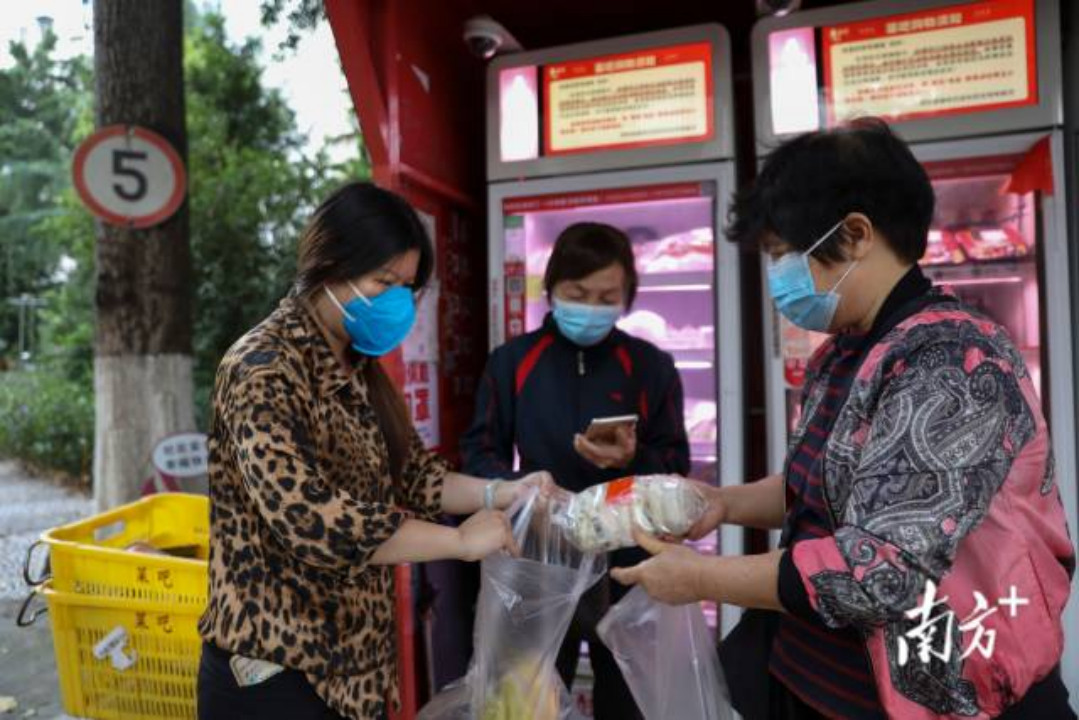 "When I stayed at home like many others, I found that other than assisting my daughter with her online courses and homework, I still have a lot of time," said Huang, "I was previously a regular to Ms.Tsai's business, and we knew each other and became friends. Friends help each other."
Due to the recent outbreak in Haizhu, the demand for groceries has raised quickly. Huang now gets up at 4 in the morning to take care of everything. Sometimes she would be joined by her husband.
"I love this city and Guangzhou to me is a second home. I came here when I was only 22 years old, and now I have a family here. Back then I was a total green hand in town and had a job in the cloth market. My boss taught me things on business, and a lot of other stuff, and helped me grow a sense of belonging."
She added: "I learned how to communicate with people and be positive when facing difficulties. I guess offering help to people in need is what I want, and what I am capable of, so I am doing it.
Chinese reporters & video: Nanfang Daily Zhang Guanjun, Zhou Xinyu
English version: GDToday Eastbrook
Editor: Wing, Nan, Monica