On September 5, the China (Guangdong) - UK Economic and Trade Cooperation Conference was held in London, aiming to further promote trade and investment cooperation between Guangdong and UK.
The event was hosted by the People's Government of Guangdong Province and organized by the Department of Commerce of Guangdong Province. 150 UK enterprises and 50 Guangdong enterprises along with government officials from China, especially Guangdong, attended the conference that introduced Guangdong's business environment and supporting measures, and showcased key industries in Guangzhou, Foshan and Yangjiang.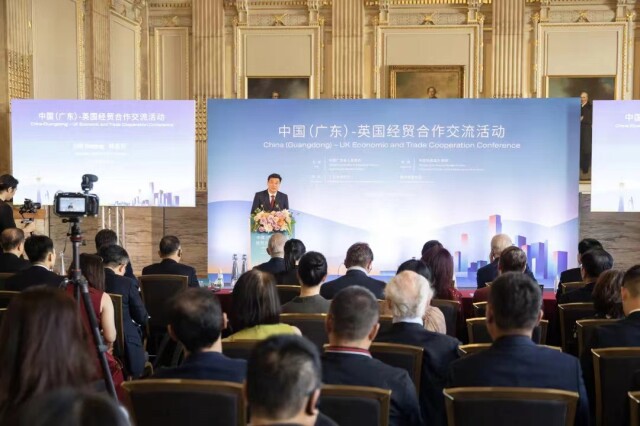 Lin Keqing, Chairman of the CPPCC Guangdong Committee, expressed welcome to UK enterprises and talent to develop in Guangdong and the Guangdong-Hong Kong-Macao Greater Bay Area, together enjoying the dividend of the new round of industrial development. He stated that Guangdong is fostering a market-oriented, law-based and internationalized business environment to better serve enterprises and talent from various sectors, expanding bilateral cooperation and boosting friendship.
Bao Ling, Minister for Economic & Commercial Affairs in the Chinese Embassy in the UK, spoke highly of Guangdong's economic achievements, encouraging more UK enterprises to invest more in Guangdong.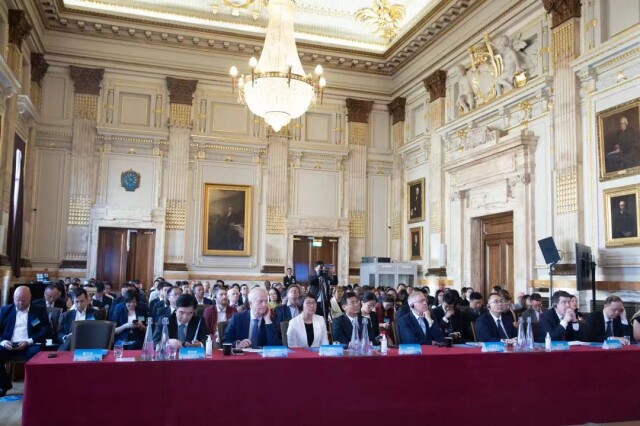 Sir Sherard Cowper-Coles, Chairman of China-Britain Business Council, hoped in his speech that the attending enterprises could tap the potential business opportunities and enhance economic and trade cooperation between UK and Guangdong.
Reporter | Abby
Editor | Olivia, Nan, Jerry