Guangdong's Xuwen County has launched a pineapple-made moon cake to meet consumers' needs as the Mid-autumn Festival (September 29) draws near.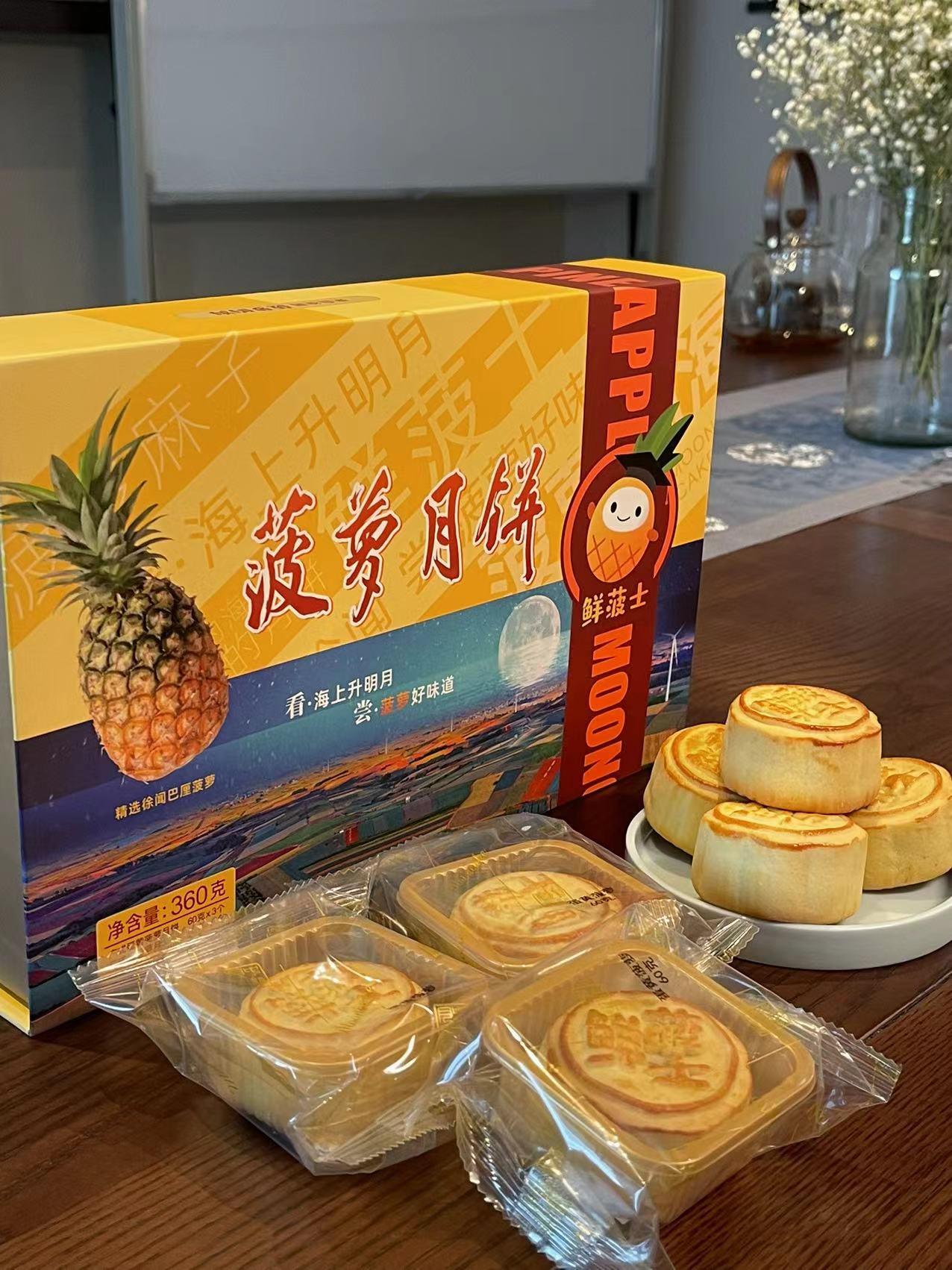 Photo: Huang Chuxuan
Located on the Leizhou Peninsula of Zhanjiang City, Xuwen has a pineapple planting area of more than 23,333 hectares and usually produces about 700,000 metric tons of pineapples a year, making it China's biggest pineapple production base. Land with selenium-enriched soil created by ancient volcanic eruption, tropical monsoons, abundant sunshine all contribute to the particular sweetness of Xuwen's pineapples.
The mooncakes are now available in a variety of flavors including pure pineapple, pineapple & egg yolk and pineapple & roses. They are also chic in appearance, with some made into the shape of a pineapple.
According to a recent invitation letter written by the Xuwen Government to global purchasers, unique freeze-dried technology has been applied in the mooncakes' production to keep the original and natural flavor of Xuwen Pineapple. They also wished that friends from all over the world could celebrate the sweetness with their entire family.
"We have received thousands of orders from purchasers across the country as of early September. We believe that the pineapple mooncake will be a hit Mid-Autumn Festival gift for the high-quality raw materials and processing techniques," said the president of Xuwen Pineapple Association.
Reporter | Abby
Editor | Olivia, Nan, James