China has changed its term for COVID-19 from "novel coronavirus pneumonia" to "novel coronavirus infection" and downgraded COVID-19 management measures in recent months, in addition to introducing 20 measures in November and 10 additional measures in December.
"When something changes in society, the response to it needs to change to match it, which is exactly the meaning of China's dynamic zero-COVID policy." Jerry Grey, a British-born Australian commentator who lives in Zhongshan, shared his views on China's optimized COVID-related policies with the GDToday reporters in a recent interview. In his opinion, China is doing well in its COVID-19 response.
Grey's COVID experience in Guangdong
In mid-December, 2022, Grey was infected with COVID, and so were his wife and her family. Grey had no idea how he contracted the virus; all he could say with certainty was that almost everyone he knew was infected very quickly.
During a virtual meeting of the Annual Congress of the Chinese Thoracic Society in mid-December, top Chinese respiratory expert Zhong Nanshan stated that the Omicron variant currently circulating in China is more contagious, but the majority of infected people can fully recover within a week.
Grey took painkillers because of the joint pain. "But apart from that, it was really just like a cough or cold, a little bit of flu, not too bad for me," Grey recalled his COVID experience.
Despite the fact that the illness had caused agony for Grey and his wife for a day or two, neither of them needed to seek medical attention in a hospital. "So I suspect that whatever has happened in China is a lot less worrying than what was depicted in some western media reports" Grey added.
Ninety-nine percent of those infected can recover in 7 to 10 days, Zhong added in the above-mentioned meeting.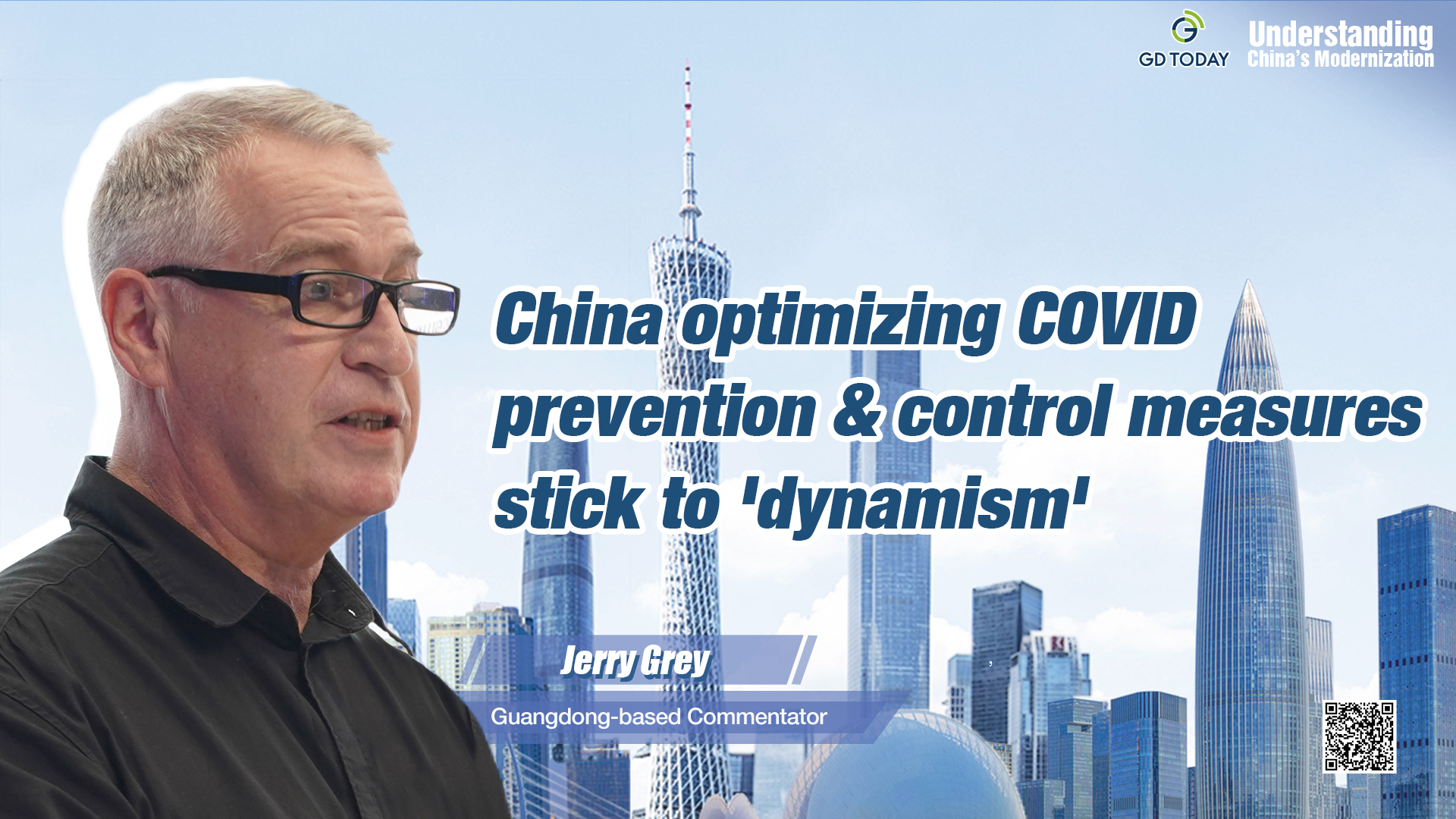 China has done quite well in preparation for COVID policy optimization
Grey came back to China after a trip to Thailand in March 2020, which offered him a say on the Chinese dynamic shift of COVID prevention and control measures. As opposed to complaining about China's three-year COVID response like some western media, Grey shared a different story.
"It's quite clear that people's lives were protected," Grey commented when recalling the start of the epidemic back in 2020 and appreciated the efforts China has made to contain the virus.
Three years on, China has successfully controlled more than 100 outbreaks of the COVID-19 epidemic while maintaining the incidence, severe illness, and mortality rates at the world's lowest level, saving many lives.
"Did it save lives? Absolutely." Grey is positive about China's COVID control measures towards the epidemic.
Due to the diminished pathogenicity of coronavirus, the COVID-19 management strategy has changed to include measures for combating Class B infectious diseases.
"Omicron is now less pathogenic. It's still quite highly virulent. It's very easy to catch, which is quite clear," Grey added, "but it's less dangerous when you do catch it."
Based on an analysis of the epidemic situation in four locations in China since September, Zhong Nanshan claimed in a lecture at the Sun Yat-sen University in Guangzhou on December 15 that the case fatality of Omicron is comparable to that of the flu.
"That's what dynamism is." Grey continued, "it's changed by forces in action." Based on changing situations and information, Grey believed that "the time might be right to open up."
"In terms of preparation, China has done quite well," Grey said about China's preparation for its optimizing prevention and control measures, including more ICU beds, more temporary facilities, and prepared medicines and therapeutics for medical needs.
On December 9, Jiao Yahui, director general of the Bureau of Medical Administration of the National Health Commission, said that there were 138,100 ICU beds available throughout China, along with a total of 80,500 ICU doctors and 220,000 ICU-trained nurses. In addition, 106,000 doctors and 177,700 nurses that can be transferred to serve in ICUs were in reserve.
The ICU beds per 100,000 people increased from less than 4 per 100,000 people on November 22 to nearly 10 per 100,000 people on December 9, according to statistics from the State Council joint prevention and control mechanism and the National Health Commission.
That's more than double what China used to have, Grey comments, "They also have temporary facilities. They've vaccinated as many people as want to be vaccinated. So we've got a lot of vaccinations, we've got therapeutics ready, we got traditional Chinese medicines, and there are all kinds of different things happening in China."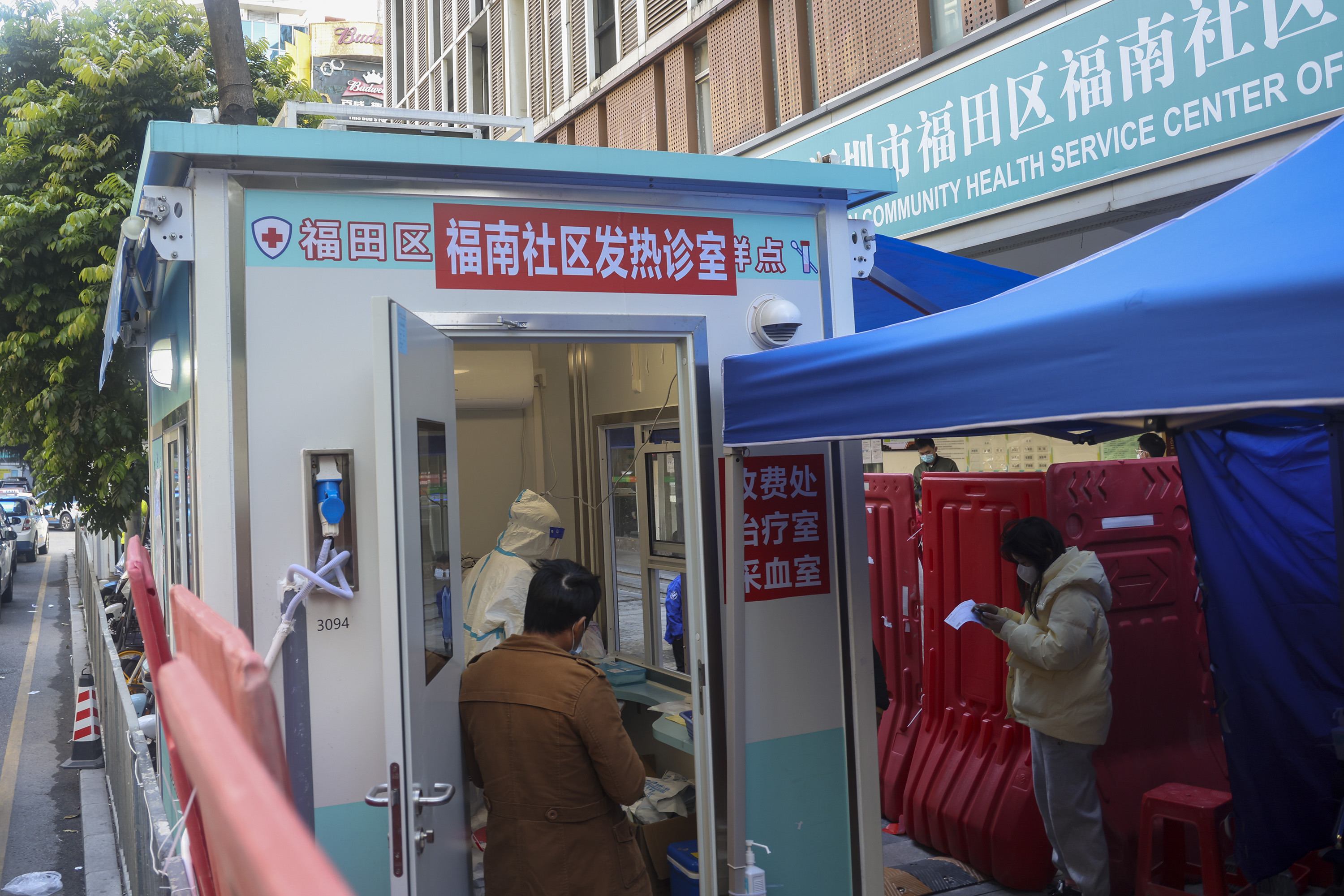 On December 20, 2022, at the Funan Community Health ServiceCenter in Futian District, Shenzhen, the nucleic acid sampling site has been transformed into a fever clinic. Citizens lined up for treatment in an orderly manner. (Photo: Nanfang Daily)
A fourth dose of the COVID-19 vaccine, which includes a novel inhalable form, has begun to be administered in China. On the Chinese mainland, more than 3.46 billion doses of the COVID-19 vaccine had been provided as of December 23; more than 90% of the population had been fully vaccinated.
Author | Jasmine, Hannah, Riz Zhang (intern)
Video script | Hannah
Video | Axin
Poster | Lulu
Editor | Wing, James
With input from Xinhua & China Daily.