"It's really helpful for us to learn more about the Guangdong-Hong Kong-Macao Greater Bay Area, as the exhibition displays a variety of photos from natural scenes, human activities to Chinese culture."

James Chane is an American photography lover who has been living in China for over 17 years. Following "GDToday Salon - Photography Sharing Session of the Guangdong-Hong Kong-Macao Greater Bay Area" on April 3, he for the first time knew how important a role water plays in the birth, development and integration of the GBA.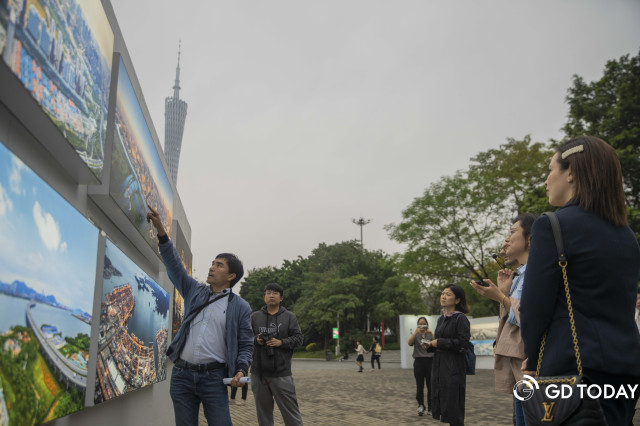 This is a new event of the "GDToday Salon" series, inviting about 12 guests from home and abroad to appreciate photographic works with the theme of "The Rivers Connect The Greater Bay Area" by veteran photographers from Guangdong, Hong Kong and Macao.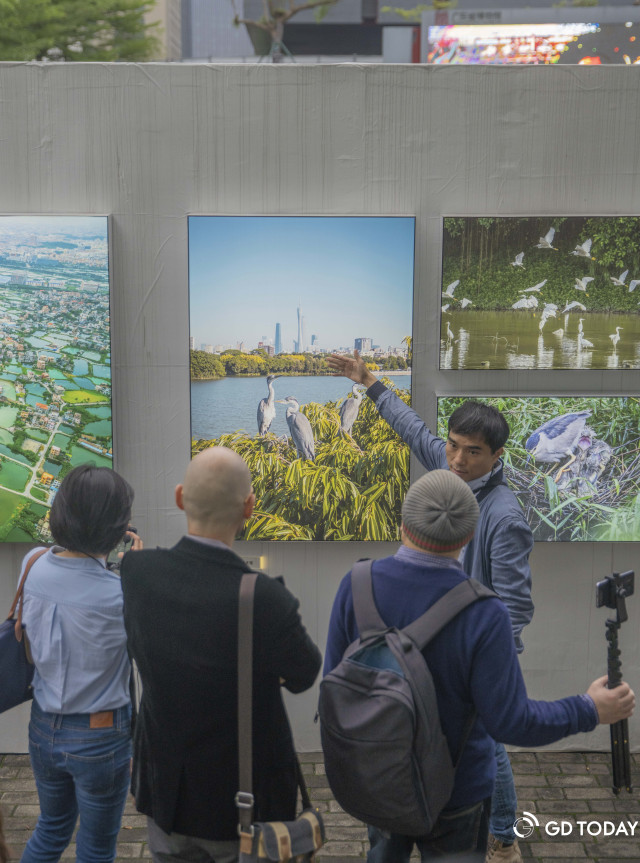 Mário da Silva Ferreira, Vice-Consul of Portugal for Economic and Commercial Affairs at the Consulate General of Portugal in Guangzhou, marveled at the amazing changes of the GBA from past to present after "an immersed viewing experience". "These photos show us heritage, modernity and innovation of the GBA. Now I can not only see the present development of this region by myself, but also experience its past and future through these photos."
Jean Michel, a French artist living in Guangzhou, was also blown away by the GBA's rapid development and vivid natural landscapes. "The cities here have large urban scales and their development is mind-blowing. We can see the changes over the decades, which are very impressive."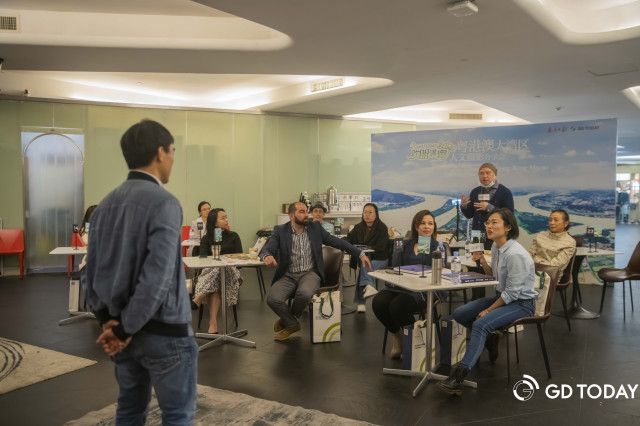 "The set of photos of 100 years of Macao impresses me most. I feel so excited to see how our country, our people have worked so hard and built the area we now live in," said Long Kawai, member of Zhuhai Youth Federation Macao Committee.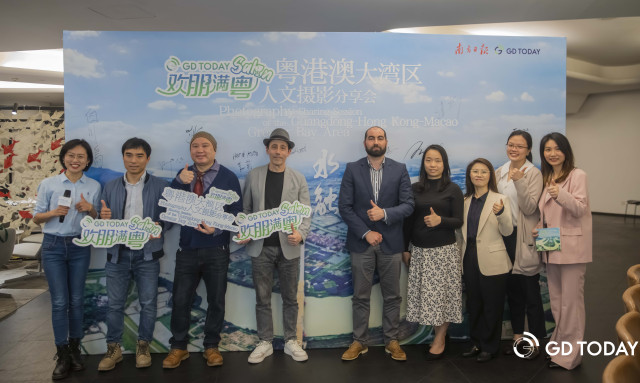 The exhibition, entitled "A Humanist Photography Exhibition of the Guangdong-Hong Kong-Macao Greater Bay Area", is underway at the west square of the Guangdong Museum and will last until April 5. "It is our gift for the GBA," said Zhang Youqiong, one of the main photographers of the exhibition. "We will continue to keep records of changes of the GBA through images in the future."
Featuring cultural exchanges, GDToday Salon aims to build a communication platform for Guangdong, Hong Kong, and Macao people as well as expats through various kinds of experience events, so as to promote mutual understanding and establish friendship.
GDToday Reporter | Abby, Holly, Ariel
Nanfang Daily Reporter | Zhang Di
Video | Ou Xiaoming, Yao Zhihao, Yang Qi
Photo | Dong Tianjian
Editor | Olivia, Monica, Jerry
Kate Yang and Bella also contributed to the story.