On July 5, a press conference on guaranteeing and improving people's livelihood in Guangdong was held in Guangzhou, presenting Guangdong's achievements in medical care, education, and pensions in the past five years.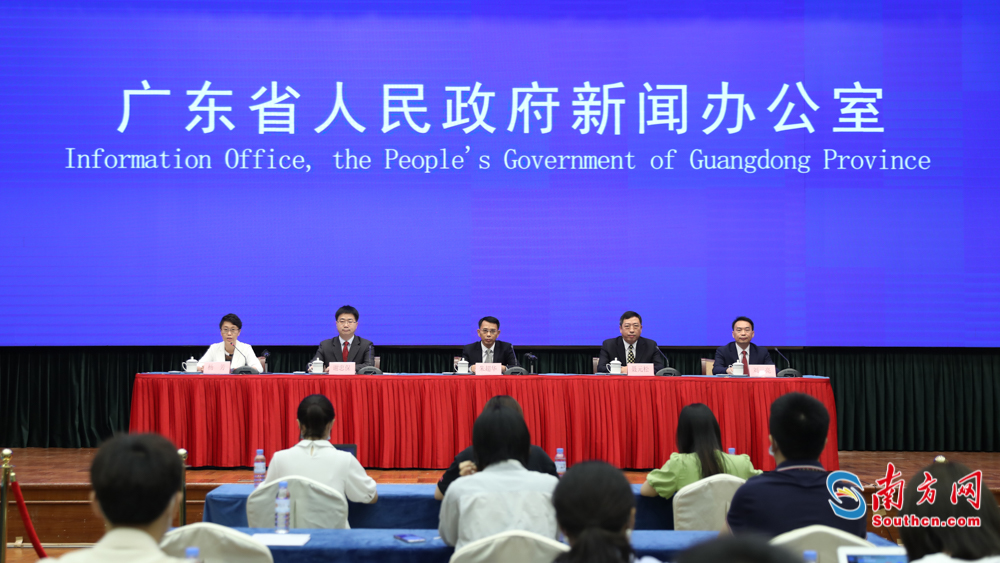 Health service
The health service capacity of Guangdong Province has been improved, said Liu Yuanliang, Deputy Director General of the Health Commission of Guangdong Province. "In the past five years, healthy lifestyles have been recognized across the province, and the average life expectancy of residents has increased from 77.1 years to 79.31 years."
"It is worth mentioning that Guangdong is implementing free cervical and breast cancer screening programs, which have benefited 1.95 million women. This year, Guangdong has also begun to provide free HPV vaccines to school-age girls. The province has accumulated 340 million doses of vaccinations as of July 3 this year."
Technology is also helping residents access more convenient health service. According to Liu, Guangdong Province has built 251 Internet hospitals, 4,504 medical institutions can provide tele-medicine services, and 2,657 medical institutions have provided health code medical services. Residents can arrange appointments, receive medical treatment, inspection, medicine collection, payment and other services with the Guangdong electronic health code. The "Yuejiantong" (粤健通) platform has also been launched, providing 22 services most needed by residents.
Education
Guangdong is pressing ahead with the construction of higher vocational colleges and majors, said Zhu Chaohua, Deputy Director General of the Department of Education of Guangdong Province. The province is promoting the precise connection between talent training and industrial needs, so that vocational college students can find suitable jobs.
"At present, Guangdong has built 14 national-level higher vocational colleges, 29 provincial-level higher vocational colleges, 62 national secondary vocational schools, and 88 provincial-level secondary vocational schools."
Zhu also explained that the modern apprenticeship system in Guangdong. In 2021, 63 vocational colleges had cooperated with 451 companies to launch pilot programs of modern apprenticeships. The employment rate of secondary and higher vocational graduates reached 97% and 94% respectively.
Elderly care
In terms of elderly care, Guangdong has gradually built a basic elderly care service system over the past five years, according to Nie Yuansong, Deputy Director General of the Department of Civil Affairs of Guangdong Province.
"In order to achieve the goal of 'basic elderly care services for everyone', Guangdong has established 1,896 elderly care institutions, more than 23,000 community elderly care service facilities, and more than 2,100 catering service points across the province," Nie added. "The '15-minute' urban community elderly care service circle has basically been formed."
Author: Alice, Ariel
Editor: Wing, Keane, Monica, Jerry