Guangzhou Port Group and Guangxi Beibu Gulf Investment Group Co Ltd signed a cooperative agreement on September 16, aiming to launch shipping express services between Guangxi Beibu Gulf Economic Zone and Guangdong-Hong Kong-Macao Greater Bay Area (GBA).
Based on the agreement, the two sides will make use of their ports and transport capacity to provide traders with more convenient "express services".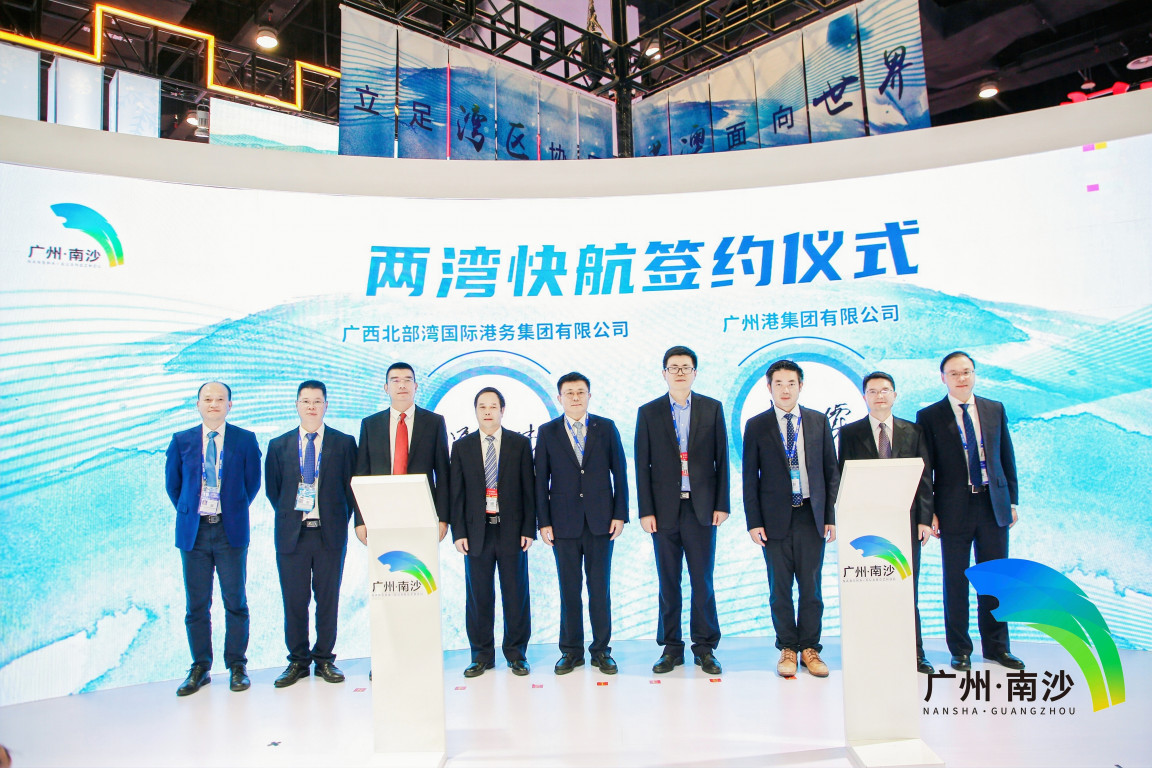 (Photo: Nansha·Guangzhou)

Xie Xiaohui, Director of Nansha Bureau of Commerce, said, "Nansha Port and Beibu Gulf city clusters are geographically close to each other, and their industries are highly complementary. The two regions will strengthen cooperation in such fields as advanced manufacturing and modern services, and jointly build the largest hub for reform and opening up in South China."
"The cooperation is in line with China's strategy to develop the Guangdong-Hong Kong-Macao Greater Bay Area and is expected to deepen the Guangdong-Guangxi cooperation. It will further the infrastructure and industrial connection between two regions while helping traders to expanding both the domestic and overseas markets," said Dou Xilin, a senior of Commerce Department of Guangxi Zhuang Autonomous Region.
Nansha is located at the center of the GBA, surrounded by 11 cities and 5 major international airports within 100 kilometers. With abundant transport resources in ports, railways, highways, and rivers, Nansha is equipped with a modern integrated transport logistics system.
According to Nansha government, a wide range of services such as a cooperative platform with GBA airports, freight train routes between Nansha Port and inner cities as well as a China-Europe Railway Express have been launched to expand the transport network between Nansha and its global counterparts from April 2021 to May 2022.
Author | Clarice
Editor | Wing, Olivia, Jasmine, Jerry