The Guangzhou government held a press conference on June 29 on the measures they have taken to push forward the implementation.
China's State Council recently issued an overall plan for Nansha, which has attracted the public attention to the future opportunities in this southern district of Guangdong's capital city Guangzhou. The Guangzhou government held a press conference on June 29 on the measures they have taken to push forward the implementation.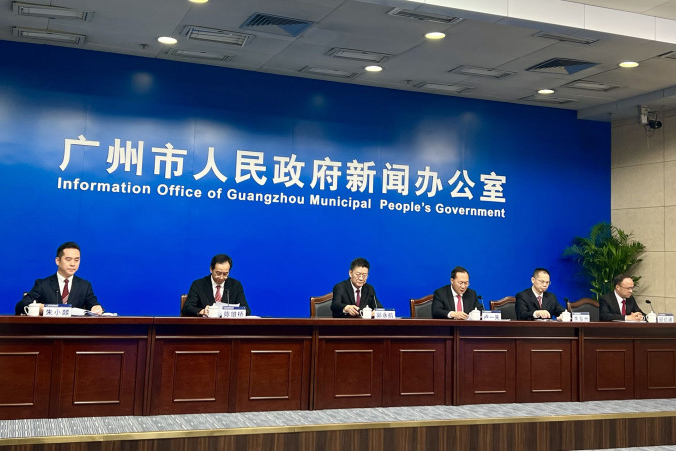 Guo Yonghang, Mayor of Guangzhou, elaborated the plan stresses the strategic position of Nansha as a platform for international cooperation with Hong Kong and Macao partnership. It outlines 2 development goals, 3 first-phase launching areas, 4 measures to guarantee implementation and 5 major tasks.
(Highlights of plan for further opening-up in Nansha
https://www.newsgd.com/node_99363c4f3b/203d1a6411.shtml)
He unveiled that the municipal government is carrying out the plan on a timely manner. "We have set up 8 special work groups respectively on industrial cooperation of technological innovation, preferential fiscal and tax policies, youth entrepreneurship and employment, high-level opening-up, people's livelihood, urban construction and ecological environment, financial opening-up and innovation as well as legal affairs.
Li Haizhou, Director General of Guangzhou Municipal Development and Reform Commission, said that the plan indicates a series of fiscal and tax policies, including levying enterprise income tax at a reduced rate of 15 percent for enterprises in sectors encouraged, "We are working to propose the catalogue of preferential industries and the corresponding tax incentives details as soon as possible."
He added that Nansha will speed up the construction of the international shipping hub and forge an international maritime service industry cluster.
Chen Xiongqiao, Director of Guangzhou Municipal Finance Bureau, said that the preferential taxation policy in the Nansha Plan will benefit relevant enterprises and residents of Hong Kong and Macao significantly, "The plan eases the burden on enterprises. It also encourages enterprises to focus on R&D production and expansion of investment."
He elaborated that the plan extends the loss carry-forward period for enterprises in the relevant high-tech industries while Hong Kong and Macao residents working in the district will be exempt from paying the portion of their individual income tax that exceeds the tax burden of Hong Kong and Macao.
"As for eligible one-stop innovation and entrepreneurship platforms, they will apply to preferential tax policies for technology enterprise incubators," said Chen.
Qiu Yitong, Director of Guangzhou Financial Supervisory Authority, introduced the development of financial industry in Nansha.
"The development of financial industry started from 2015 and the added value reached 17.15 billion RMB in 2021, accounting for 8.05 percent of the GDP. There are more than 6 thousand financial enterprises settling in Nansha, covering such fields as banking, securities, insurance, consumer finance, financial leasing, and private equity funds," said Qiu.
He stressed that in the future, Nansha would strengthen financial cooperation with Hong Kong and Macao and support the development of cross-border financing.
Author丨Nina, Lanting(intern)
Editor丨Wing, Olivia, Jasmine, Jerry