"Canton fair is the place where you can find everything. I'm interested in many sectors, so it's very convenient for me," said Fabio Verdelli, an industrial designer from Italy, who came to the second phase of the 134th Canton Fair and explored ceramics, tableware, and gardening products. He believes that taking part in the Canton Fair is not only for business but also for keeping updated in the industry.
Held from October 23 to 27, the second phase of the 134th Canton Fair in Guangzhou showcases household items, kitchenware and tableware, weaving, rattan and iron products, gardening products, home decorations, and festival products, attracting over 129,000 overseas buyers as of 17:00 on October 23.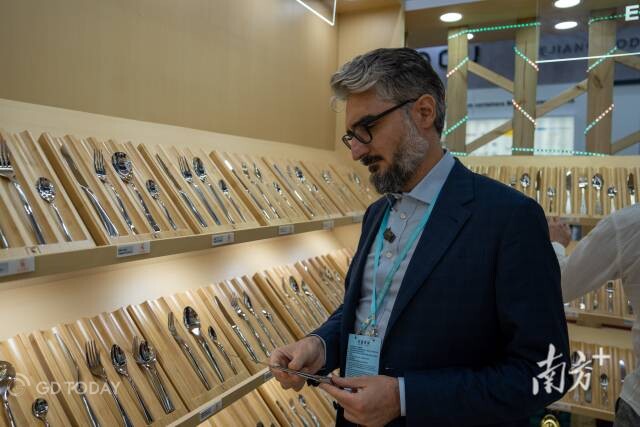 He has collaborated with Chinese manufacturers since 2001. "I have an office in Guangdong Industrial Design City in China's Foshan and another one in Italy's Milan, providing design services for products and branding," said Verdelli. His clients are in different places in China, especially in the kitchen appliances sector.
Verdelli told GDToday and Nanfang Daily that he likes to develop new products with Chinese collaborators as "Italy and China have a lot to exchange."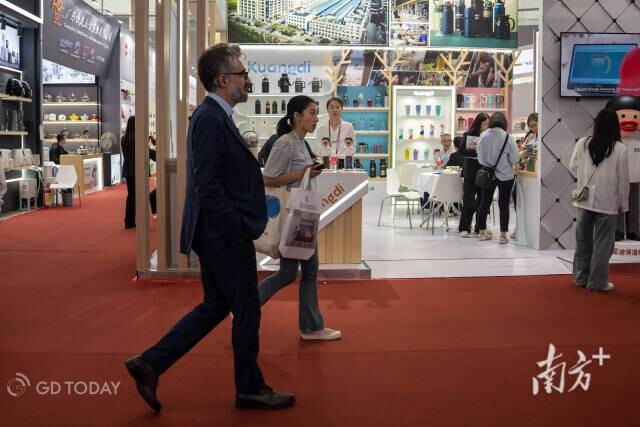 In his opinion, the development of Foshan and Milan is similar in terms of the conditions of transforming from an industrial city into a creative city. The Guangdong-Hong Kong-Macao Greater Bay Area (GBA) has been equipped with an advanced manufacturing industry and a cluster of top universities, which are key factors that facilitated Milan's transformation as the exchanges between industrial workers, university's students and staff, and consumers usually inspire industrial design.
"The Chinese market creates insights and inspirations that are not possible in the other markets," said Verdelli. He highlighted that the sustainable development material is important for the European market while the GBA has already carried out R&D on it. "My partners in Europe appreciated the things that Shenzhen is doing. They were not aware of these possibilities and techniques before," he added.
Reporter丨Nina, Shao Yihong, Tang Yabing
Video丨Zhang Ling, Long Dayang, Jimmy
Poster丨Lu Lu
Editor丨Olivia, Nan, Will, James