On November 19, Chen Yunxi, an 8-year-old girl from Shenzhen, successfully finished the wild rock climbing route "CHINA CLIMB" in Yangshuo, Guangxi Province.
She became the youngest climber in China who completed the 5.14A level climbing route.
The 5.14A is an impossible route for most rock climbers and a touchstone for the top climbers. The route is 31 meters long and has an elevation angle of 30 degrees. The height of the fall has reached over ten meters, and the smallest rock point is only as narrow as a chopstick. Challengers need to complete 70 to 80 difficult movements. And children have to complete more than 100 movements due to their height and arm span.
A lot of people try the 5.14A route every year, but very few people can complete, according to Liu Yongbang, a rock climbing coach of Chen Yunxi.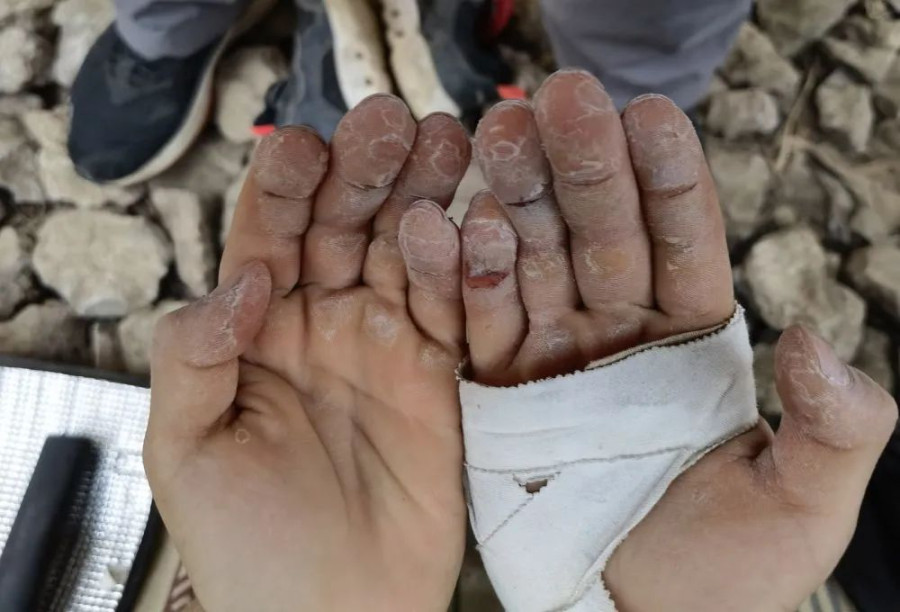 Chen Yunxi's hands are scratched by sharp rocks.
Chen Yunxi, born in 2014, started rock climbing when she was barely 4 years old. Like her peers, Chen is fond of pink clothes and fluffy climbing powder bags. She is also afraid of falling (though protected by safety ropes), and will lie on the ground, play with her coach when she is tired from training.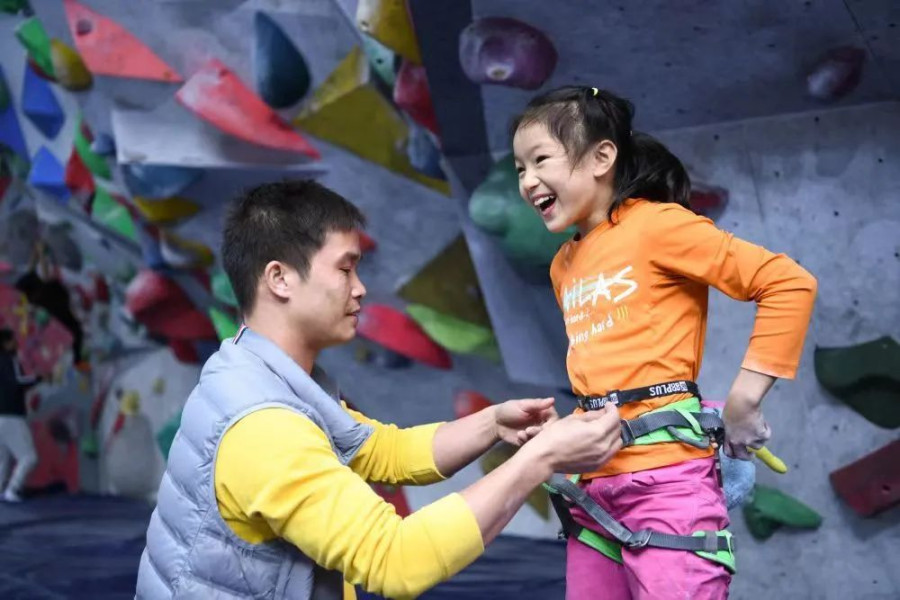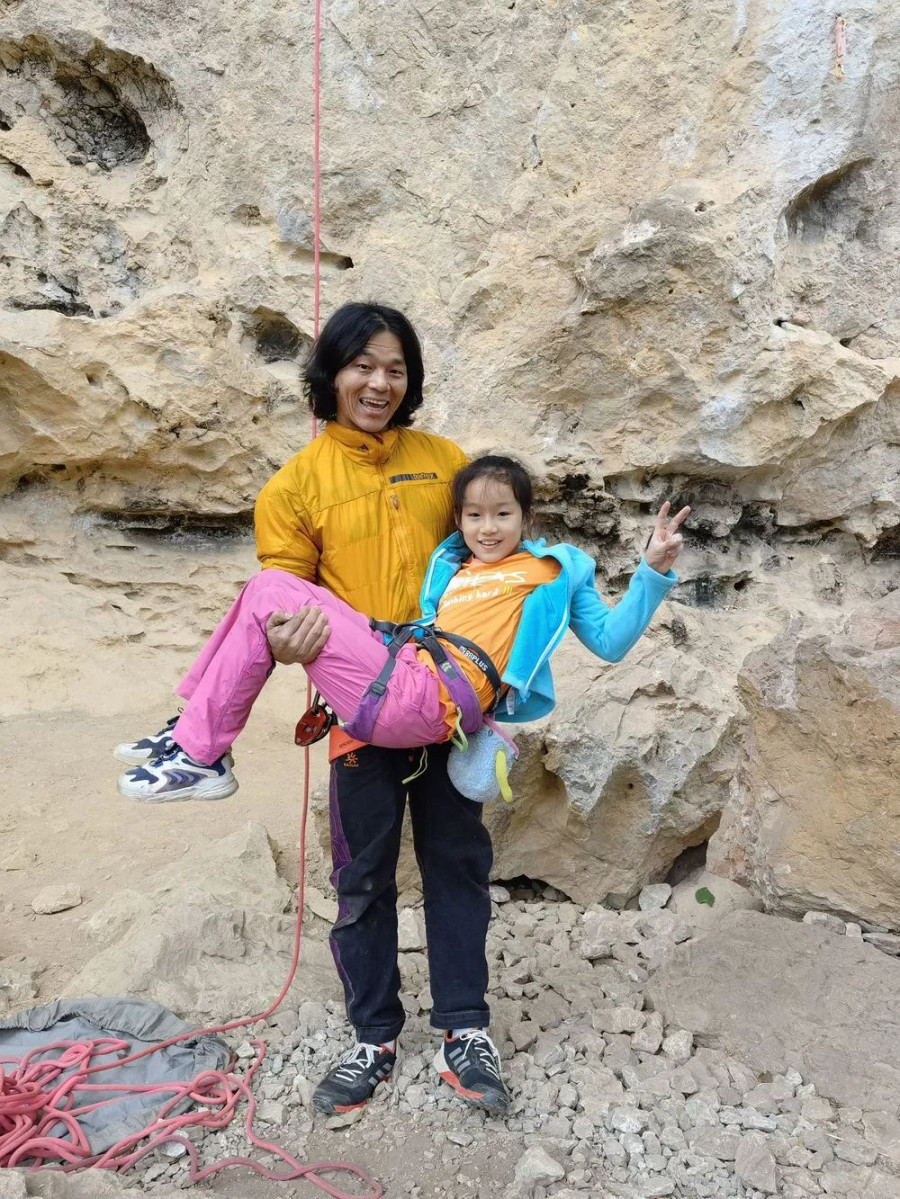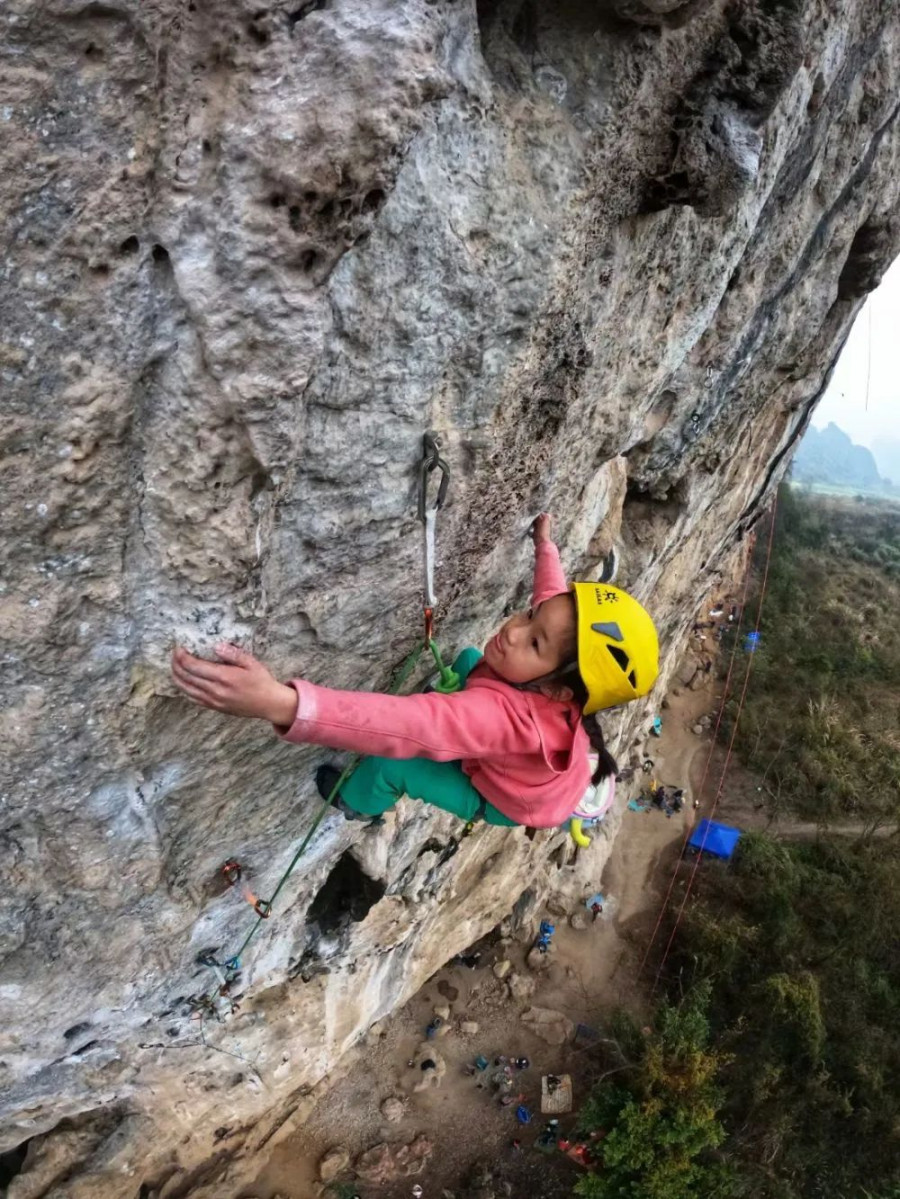 Chen started "CHINA CLIMB" route training in February. Nine months after her initial try, Chen Yunxi made it.

Video and Photos: Xinhua (The video and some photos are provided by interviewee)
Author: Ariel
Editor: Wing, Olivia, Monica, Abby, Jerry